Planner Packs is a monthly subscription box of hand picked planner beautification supplies! You'll receive planner addict supplies like pens, markers, stickers, washi, and other planner enhancement items!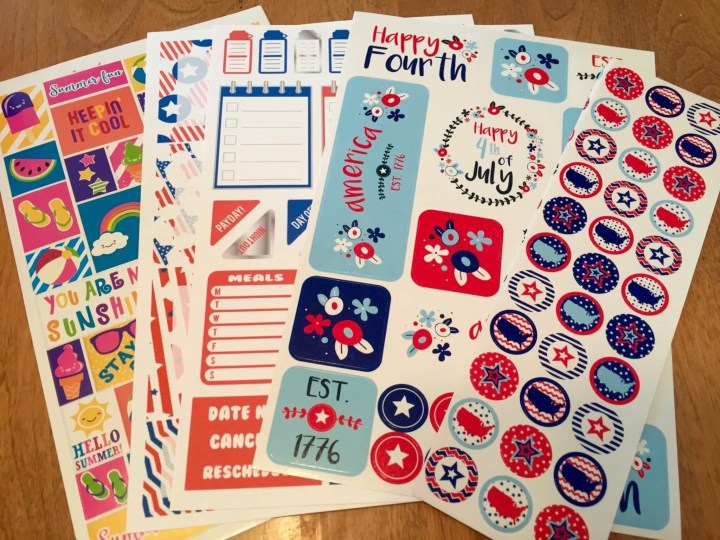 Planner Packs Stickers ($3.99 each) I always enjoy Planner Packs original stickers. They are always unique and I love that they stick with the theme.
I have to say, I was a bit disappointed in the Assorted Stickers for this month. They stick with the theme, but they are Target $1 spot stickers, which are cut in half. So I would say instead of the price being $2/each, its more like .50/each.
This month they included four rolls of Washi Tapes ($3 each). Although one of the tape is definitely snow flakes, they work well and will be used.
The Adhesive Roller ($4.99) they included is perfect to add photos of appliqués to your planner or scrap book, and is a wonderful addition to my collection! I also love that they included a Red & Blue Pen ($2.99 each) to stick with the theme. These pens are Frixon brand, and are wonderful!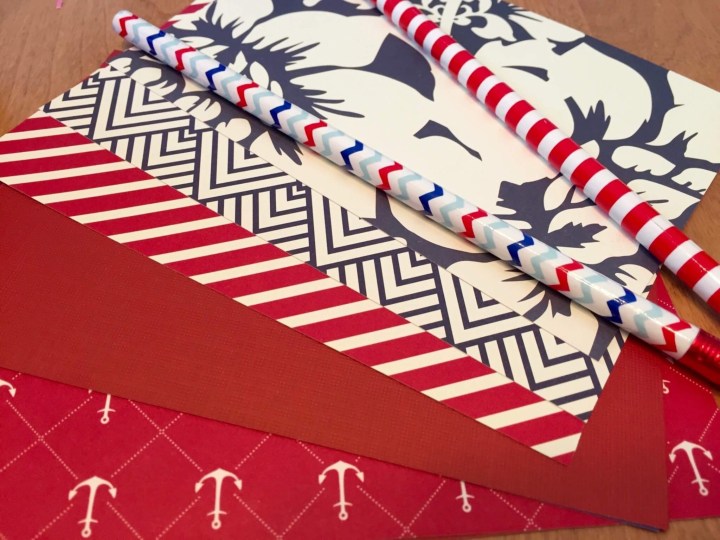 The Scrapbook Papers ($2) this month are beautiful! I love them, especially the cute and trendy anchor paper.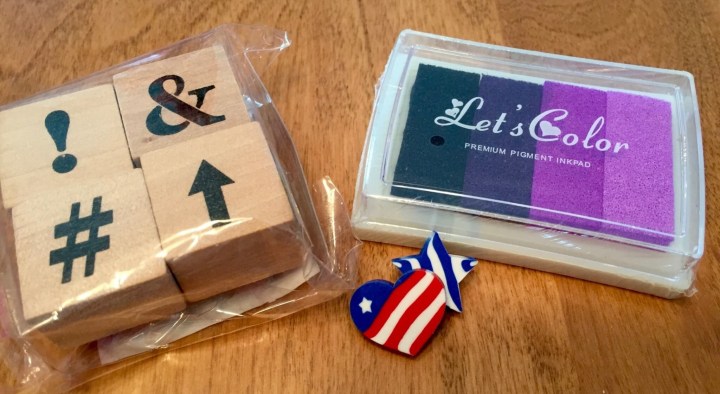 The Stamps ($4.99) and the Ink Pad ($2.99) were a nice addition to the box. I always love a good hashtag sticker or stamp.
This is a cute box, but I think their total value is a little off – they estimated $46 in value! For $17.99, it is worth it despite the sticker price being inflated and is a fun addition to my planning collection!
What do you think about Planner Packs? Use coupon code CRATE15 for 20% off your first month!
The Subscription
:
Planner Packs
The Description
: Have a cute box of hand picked planner beautification supplies delivered right to your door step every month! We search Etsy and many of our internet sources for great items and buy in bulk to pass the savings on to you. Generally, each box has a retail value of close to $30 or more and will always include washi tape, stickers, and pens as a base and then all our other great stuff on top of that. What a deal. We are one big family so we hope you'll join us!
The Price
: $17.99 per month