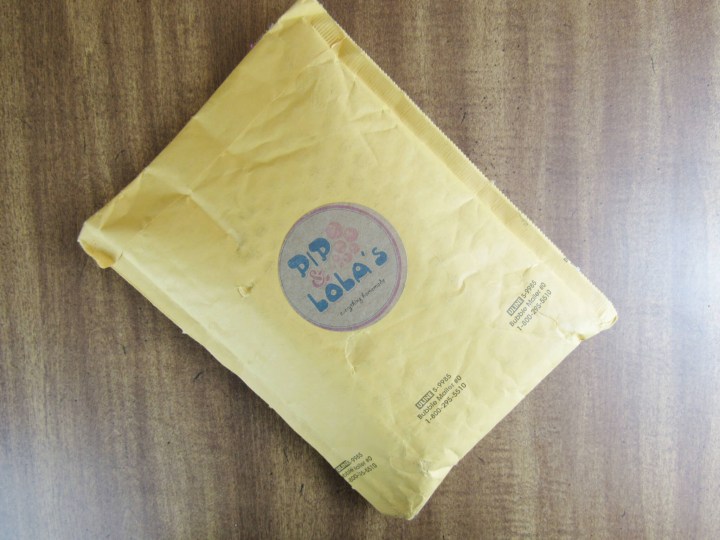 Pip & Lola's Everything Homemade Soapy Subscription Box is a customizable soap box! First, select the "Duet Better Package" (2 soaps) or the "Soaping Solo Package" (1 soap). Next, chose one of three options. The first option is the standard option of any soap from their 100 different varieties. The second option is the dude package which contains more "man-friendly" soaps and no floral scents.  The third option is the vegan package which will have soaps that do not contain goats milk, beeswax or honey in them. All options include body, facial, and shampoo soaps. Lastly, pick your payment option. Enjoy the wonderful world of soap!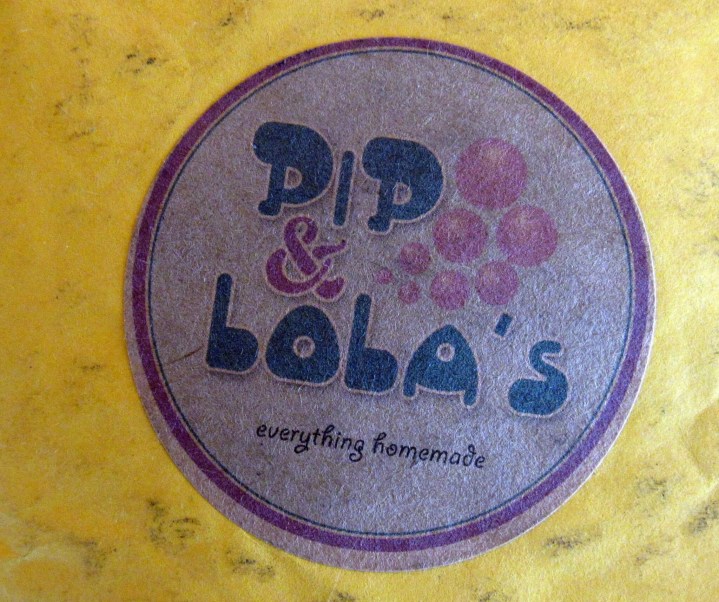 I will be reviewing the Duet Better Package Standard Option. It is wide open to what I may receive. I wonder what will be in the package?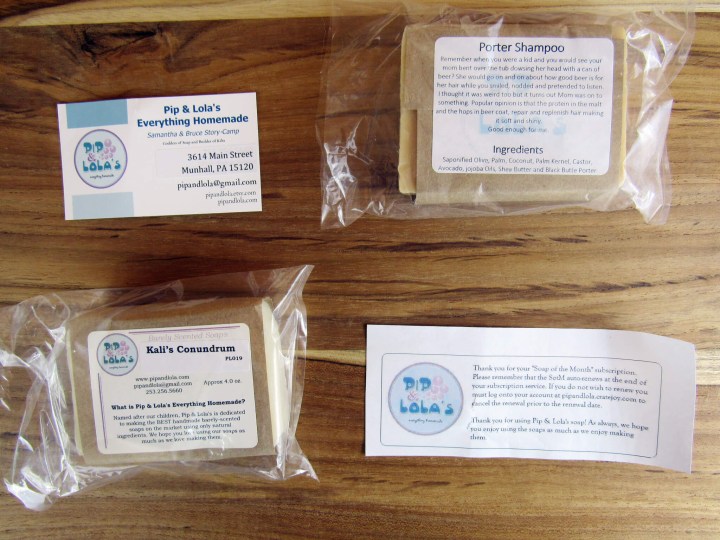 I'm excited about my Pip & Lola's June 2016 soaps! I could smell mint as soon as I opened the bag.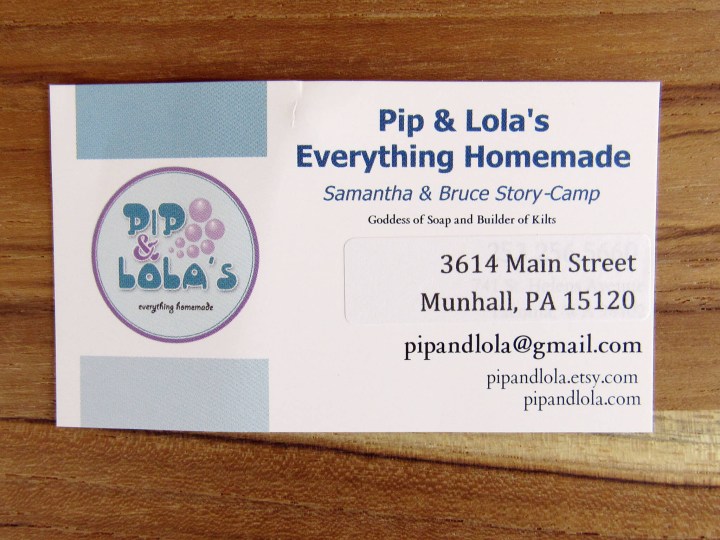 I like that they included a business card.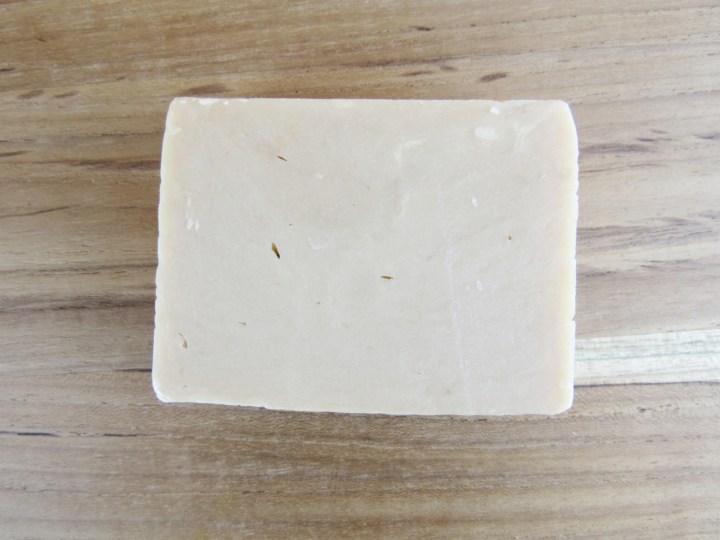 The Porter Shampoo Bar (4 oz, $6.99) has a light scent that I can't place. The man-friendly, vegan shampoo bar has black butte porter in it. Yep, it is beer soap! This will be our first time using a beer soap although we used shampoo bars before.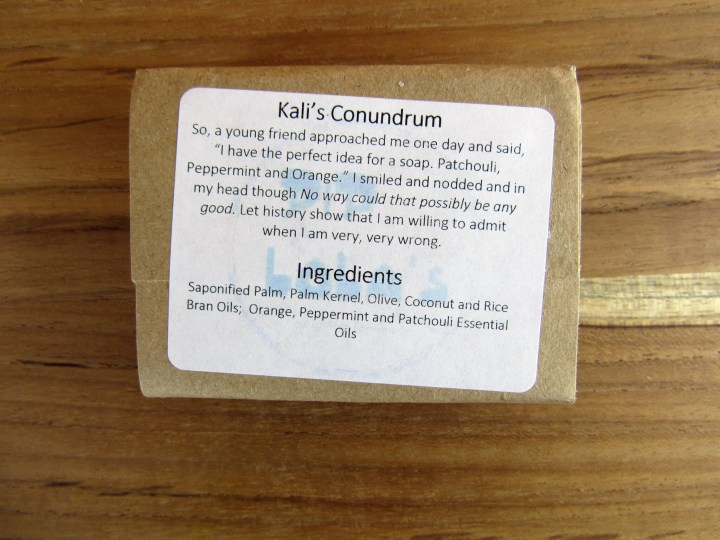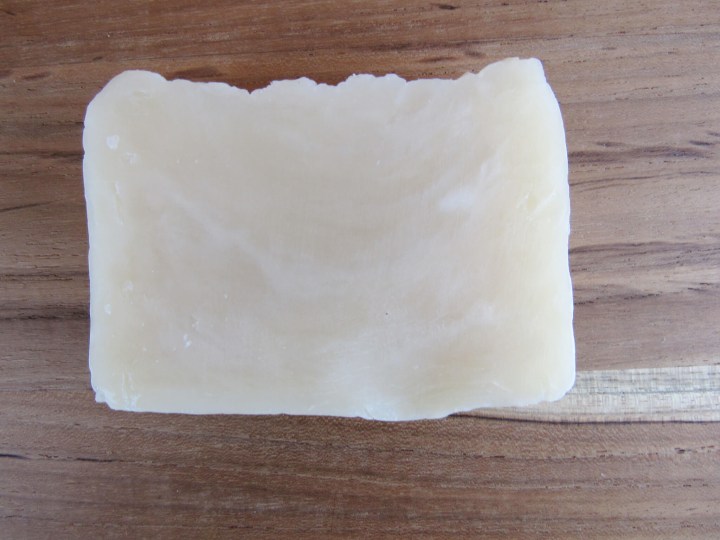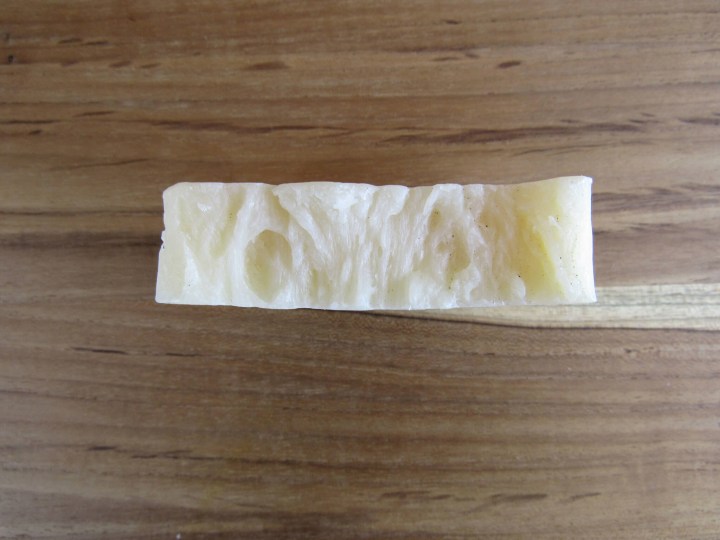 My teenage son claimed the Kali's Conundrum Soap (appx 4 oz, $5.99). The hot process, vegan soap has patchouli, orange, and peppermint essential oils in it. T loved the light masculine scent. The soap is creamy and lathers easily.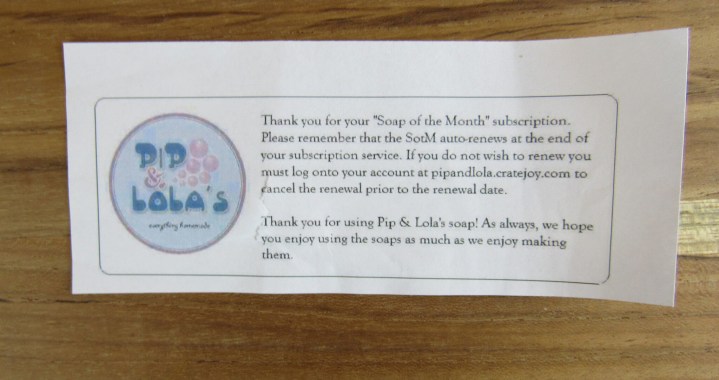 Pip & Lola's Everything Homemade is a fun subscription for those that love soaps. I was excited to see the envelope in the mail. I love all types of soaps, and this subscription delivers on variety. I received my first ever beer soap. Both soaps were packaged in plastic with the ingredients listed on the label.  The standard duet subscription price is $6.99 + $3.54 shipping (single soaper $3.99 + $2.75 shipping,) The soaps are worth $12.98! It's the perfect box for soap lovers.  I love that different options are included to meet everyone's needs!
Did you love Pip & Lola's Everything Homemade as much as I did? Get 25% off of your first month with coupon code TAKEACHANCE.
Visit Pip & Lola's Everything Homemade to subscribe or find out more!
The Subscription
:
Pip & Lola's Everything Homemade
The Description
: We specialize in Handmade Barely-Scented soaps made from only the GOOD stuff. All-Natural. Standard packages = ANY soaps from our almost 100 varieties. Dude packages = more "man-friendly" ie. the spicy soaps/no florals. Vegan packages will exclude any soaps that contain goats milk, beeswax or honey. Sent the 10th of each month. Samples always included.
The Price
: $7.14 per month