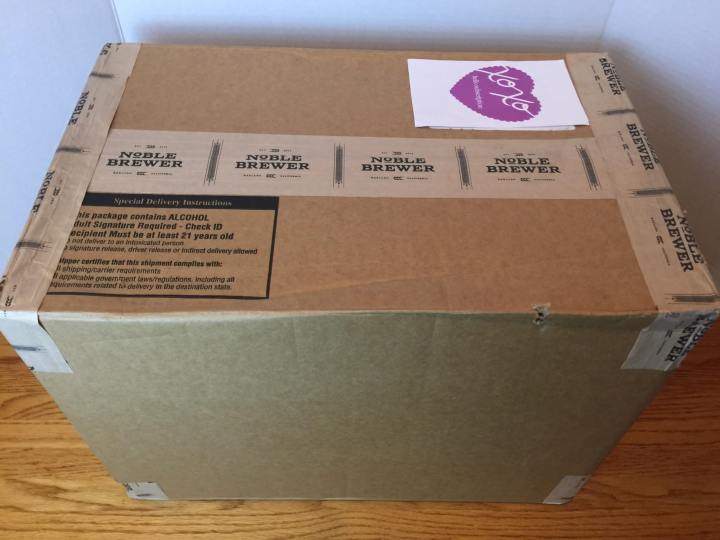 Noble Brewer is a quarterly subscription that brings award winning homebrews to your door. For only$53.00 per quarter, you'll get the 4 of the best homebrews made by partner breweries who underwent intensive interviews and beer tastings. You'll also get to know the stories behind each brew.
A giant heavy box showed up at the door and required a signature.  After getting this monstrosity in the door, I found there was a whole lot of awesomeness inside.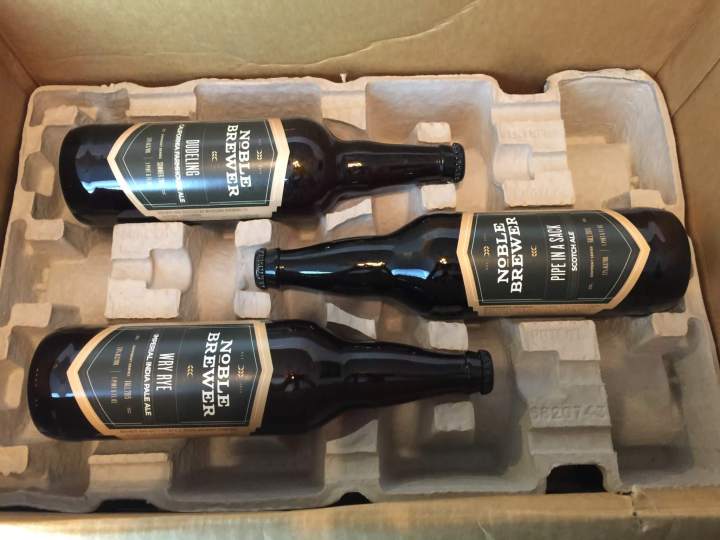 Noble Brewer is packaged incredibly well.  The 22 ounce bombers are placed in these specially made holders.  These are all home -brewed beers! The box comes with 4 bombers a quarter, but there's a special deal right now to get a bonus EIGHT bombers in your first box!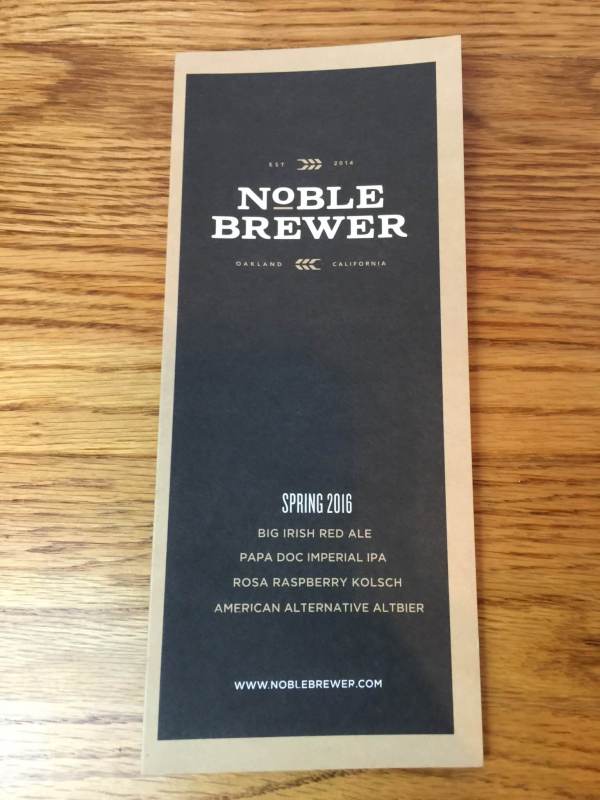 The pamphlets included give insight into not only the beers, but the home brewers that concocted these delicious drinks.
There's so much beer in this box it takes more than one pamphlet!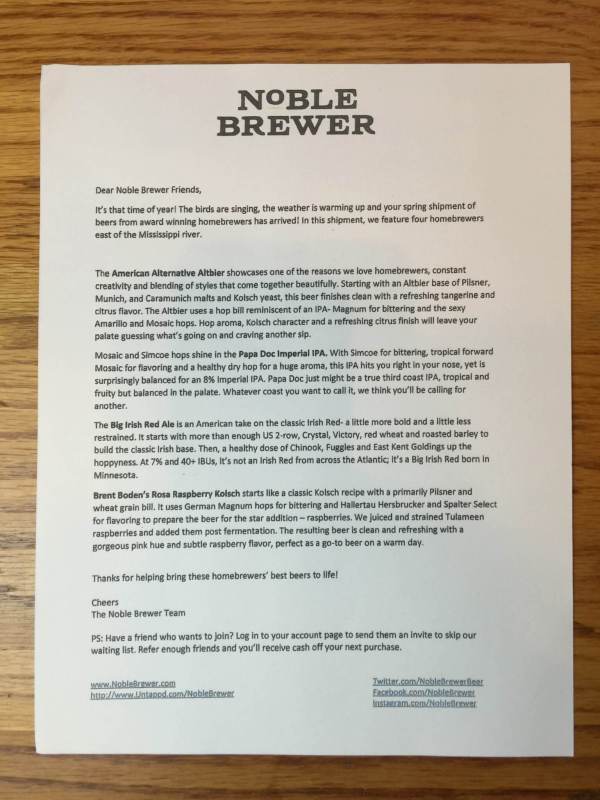 The sheets shown here give more insight on the beers included. The first sheet is about the monthly box, and the second is regarding the bonus beers – it's great that they took the time to provide information on the freebies.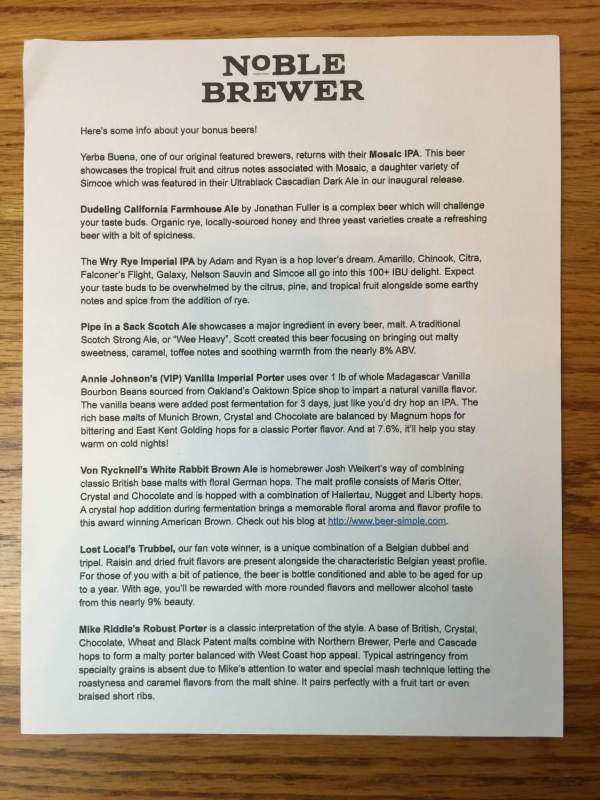 Here are all of the beers.  There was no way I was going to be able to taste all of these and still be able to type.  Follow me on Untappd to get the reviews of the individual home brews.  Here's what came in the box for Spring:
American Alternative Atbier: a citrusy Pilsner base
Papa Doc Imperial IPA: tropical & fruity IPA
Big Irish Red Ale.  I did taste this one.  This is a delicious classic Irish Red and the flavor stays with you.  This was a delicious treat.
Brent Boden's Rosa Raspberry Kolsch.  This was the other home brewed beer I tasted.  This was great as it was about 115 degrees outside that day and I was near the pool after spending three days at Phoenix ComiCon.  It was the right beer at the right time.
And the bonus beers
Yerba Buena
Dudeling California Farmhouse Ale
Wry Rye Imperial IPA
Pipe in a Sack Scotch Ale
Annie Johnson's (VIP) Vanilla Imperial Porter
Von Rycknell's White Rabbit Brown Ale
Lost Local's Trubbel
Mike Riddle's Robust Porter
Noble Brewer is a great service as you are not getting these beers anywhere else.  I've tried my hand at home brewing and it's not as easy as it looks.  I know the folks that brewed these beers put in some work and it's awesome to be able to enjoy the fruits of their labor.
What do you think about the Noble Brewer concept? You can get 8 bonus beers in your first shipment! Use this link to get the deal – no code required!
Visit Noble Brewer to subscribe or find out more!
The Subscription
:
Noble Brewer
The Description
: Noble Brewer brings the best homebrews to your door. They seek out the best homebrewers, interviewing and tasting extensively. Their partner breweries invite the homebrewer to help brew their award winning beers. After a couple weeks of fermentation, the beers are ready for enjoyment. Members receive new bears each season, along with the homebrewers' stories. Get 4 22-ounce beers from four different homebrewers monthly.
The Price
: $53.00 per quarter