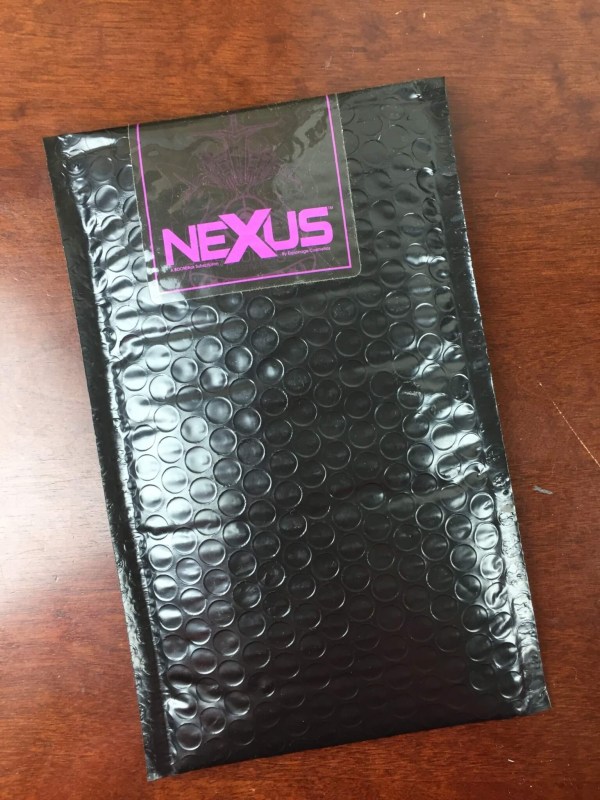 Nexus by Espionage Cosmetics is a monthly nail subscription service for all the nail wrap addicts out there. For only $15 per month, you'll get two brand new "Nailed It!" nail wrap designs, which are uniquely designed and sought-after geeky nail wraps.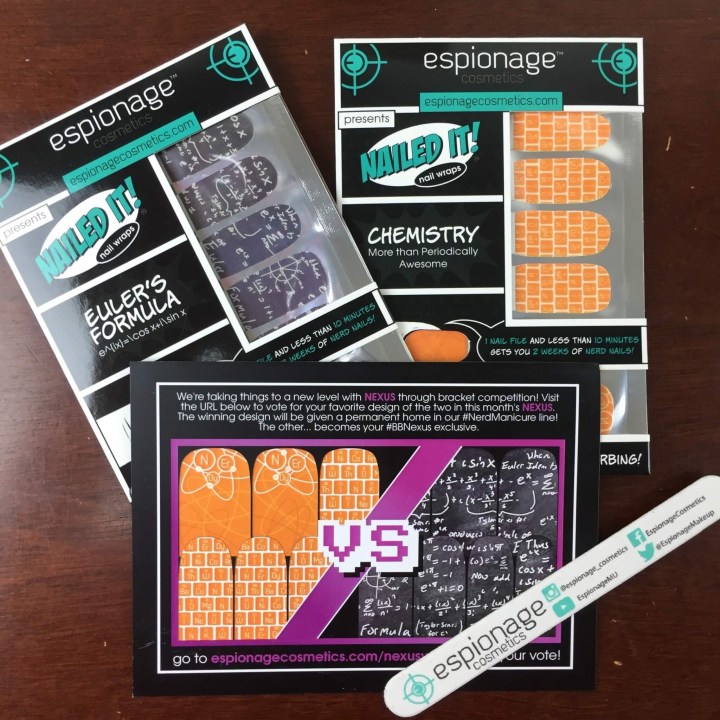 Everything in my June box! I got Euler's Formula & Chemistry in this box. There's also a free nail file included for trimming the design to your nail. You can use your nails themselves to slice off the design, but a file works better.
The two designs sent in this box are facing off each other to be permanently included in the Nexus Manicure line. You can cast your vote on Espionage's website.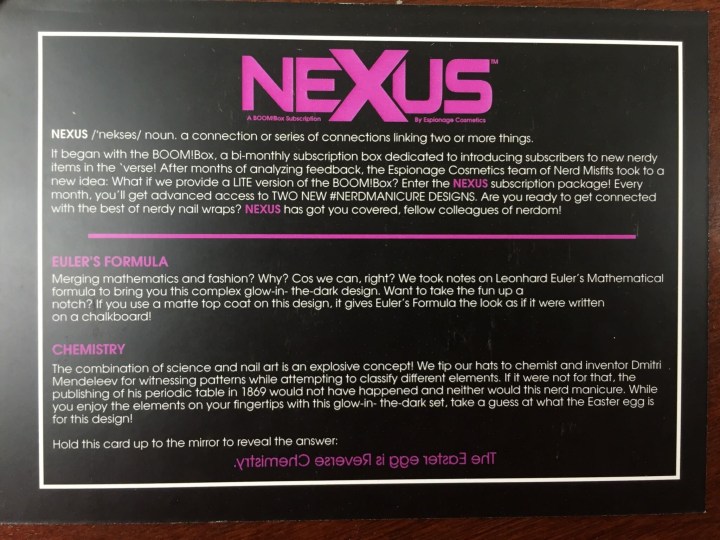 The information card shows more detail about the two designs.
Chemistry This set is glow in the dark! The five smaller designs are the periodic table and the larger two are atoms (I think? I was never good at science!) — unfortunately, since I always have to use the five smallest sizes, I won't get the cool accent on my thumb.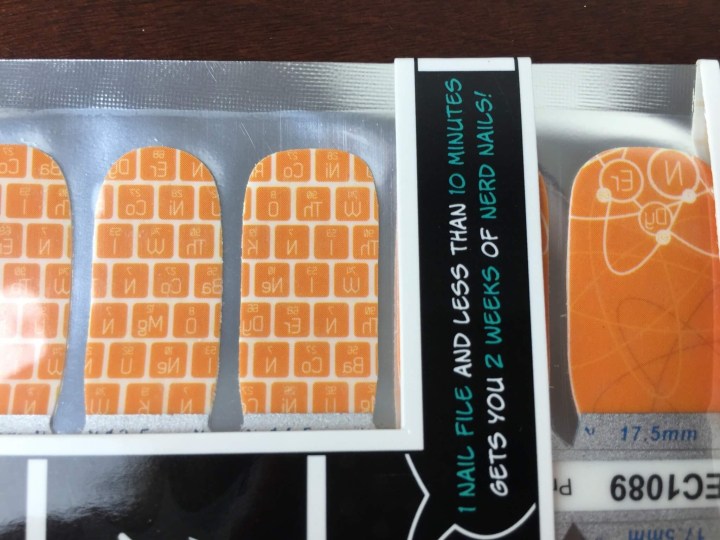 My best friend's dad is a physicist (we're Big Bang Theory fans) and I think she'd get a kick out of these in particular!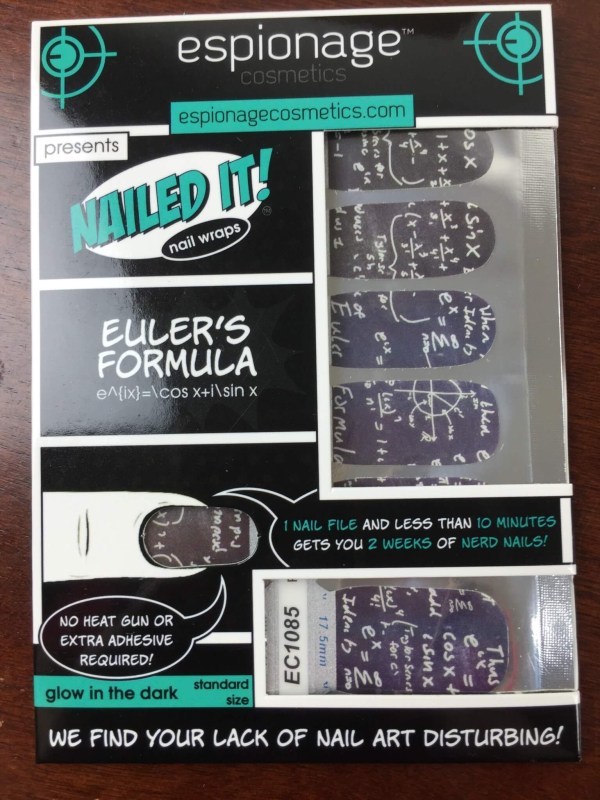 Euler's Formula I like that the design on this set connects between nails — the image isn't the same and actually moves from one nail to the next for a cool effect. These are also glow in the dark!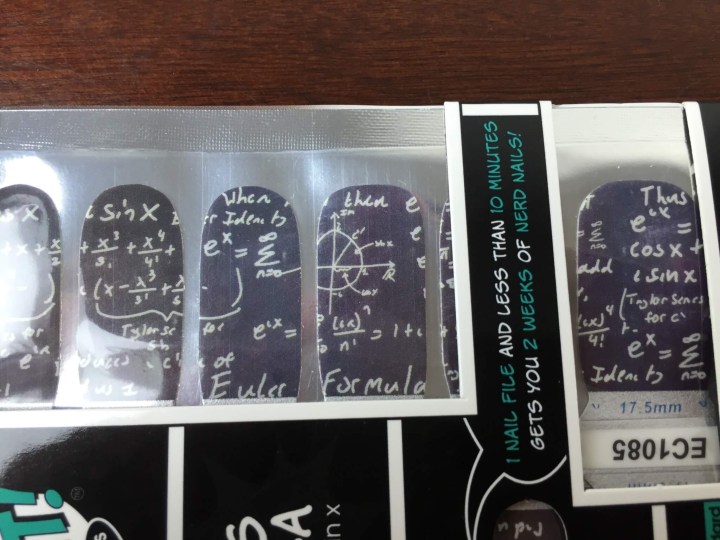 I had to google Euler's Formula. Then I got a headache, because I hate math.
The instructions are written at the back — it's pretty easy, really! There's also a link to view video tutorials on Espionage's website although it's broken – use this one instead.
No action shots from me this time around — my nails are breaking like crazy, and I need to get some hardener on them ASAP so I can rock my summer manis! This box is perfect if you're too impatient for the bi-monthly BOOM! Box and need to keep your nail game strong.
What did you think of the designs for the first month of Nexus?
Visit Nexus by Espionage Cosmetics to subscribe or find out more!
The Subscription
:
Nexus by Espionage Cosmetics
The Description
: Two BRAND NEW "Nailed It!" nail wrap designs in each Nexus box.
The Price
: $15.00 per month