Munity Coffee is a subscription coffee box that helps support the communities that you love.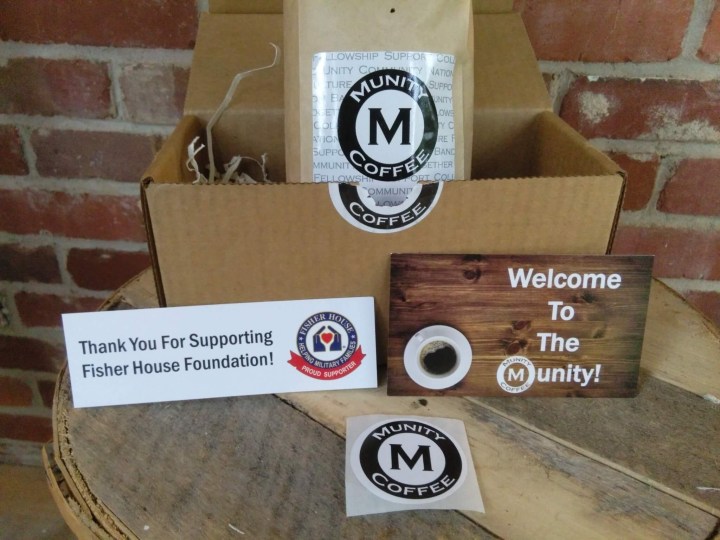 "We have been thinking long and hard about how we can support the communities that we love and how we can help others support the communities that they love. After long days of brainstorming and debating we decided that we would like to support the communities through a medium that we believe transcends all communities. And that medium is coffee. So we created Munity Coffee. The only coffee subscription and coffee community that supports the community you love."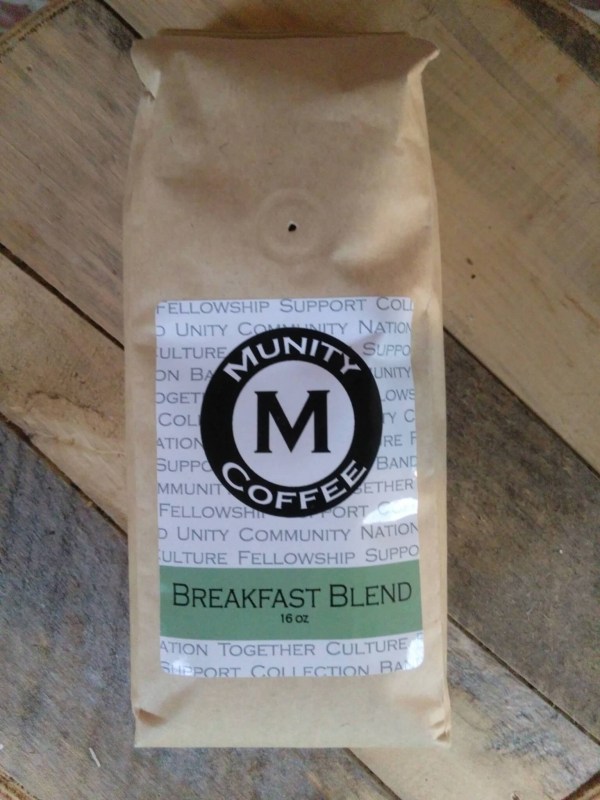 The subscription includes a 16 oz bag of 100% Arabica bean coffee roasted within two weeks of shipment.  A portion of the sale price (up to 15%) goes to help support the community of you choose out of those that they offer.  When you subscribe, you choose your roast first; they offer Colombian roast, breakfast blend, house roast or light roast.  Second, you choose your grind, ground or whole bean.  Then, you choose who you want to support.  Right now there are campaigns supporting Fair Trade USA, Fisher House, and Animal Welfare Institute.  There are three purchase plans; one month at a time is $14.99, 3 months is $44.97 and 6 months is $89.94.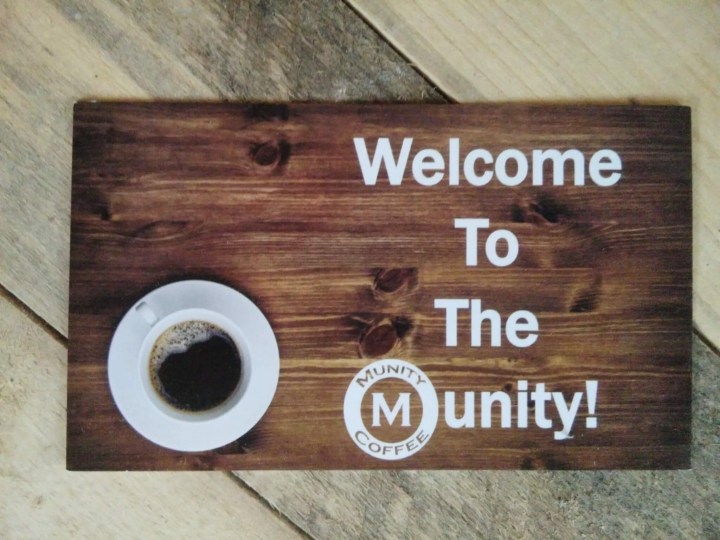 This card welcomed us to the box.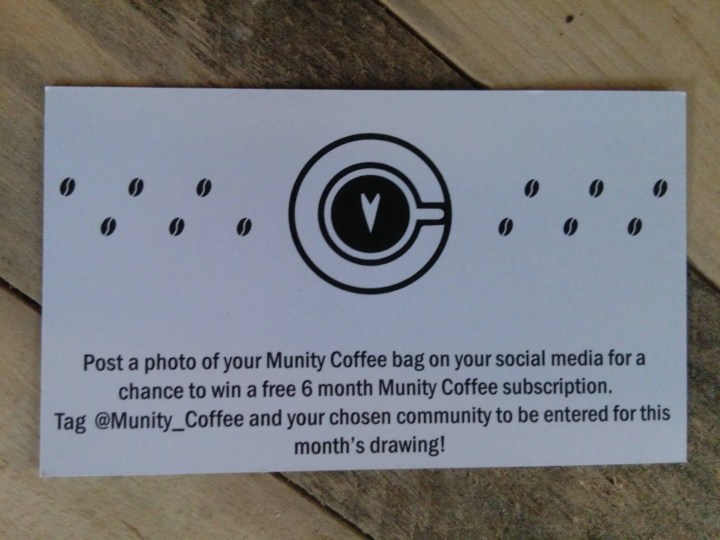 The back of the card invited us to post a photo of the Munity Coffee bag on social media for a chance to win a free 6 month subscription.
This card was in the box and reminds us of the 'community' that we chose to support.  We chose the Fisher House.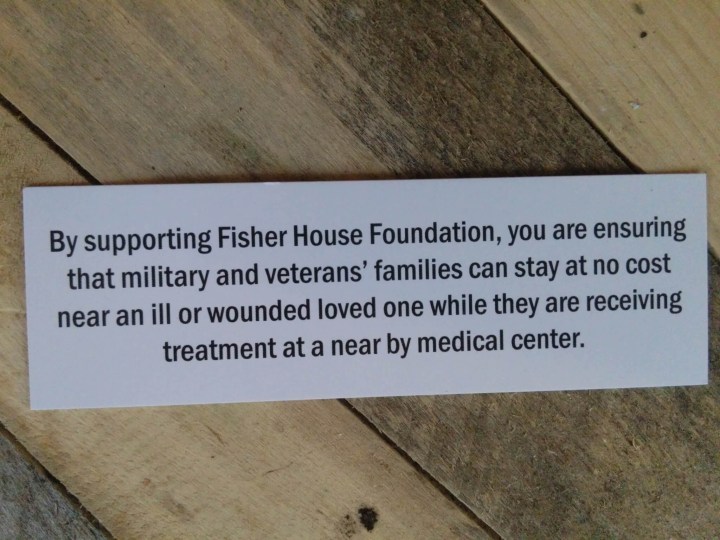 "Fisher House Foundation is best known for a network of comfort homes where military and veterans' families can stay at no cost while a loved one is receiving treatment. These homes are located at major military and VA medical centers nationwide, close to the medical center or hospital they serve. Fisher Houses have up to 21 suites, with private bedrooms and baths. Families share a common kitchen, laundry facilities, a warm dining room and an inviting living room. Fisher House Foundation ensures that there is never a lodging fee. Since inception, the program has saved military and veterans' families an estimated $282 million in out of pocket costs for lodging and transportation."  You gotta love that.  Those that serve our country and the families that support them deserve our utmost respect, but some $$$ couldn't hurt either.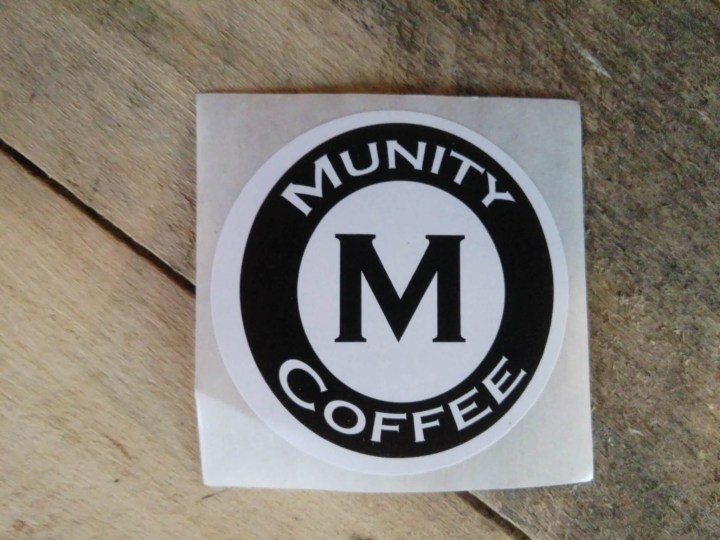 They threw an extra Munity Coffee sticker in the box.  So, we can represent.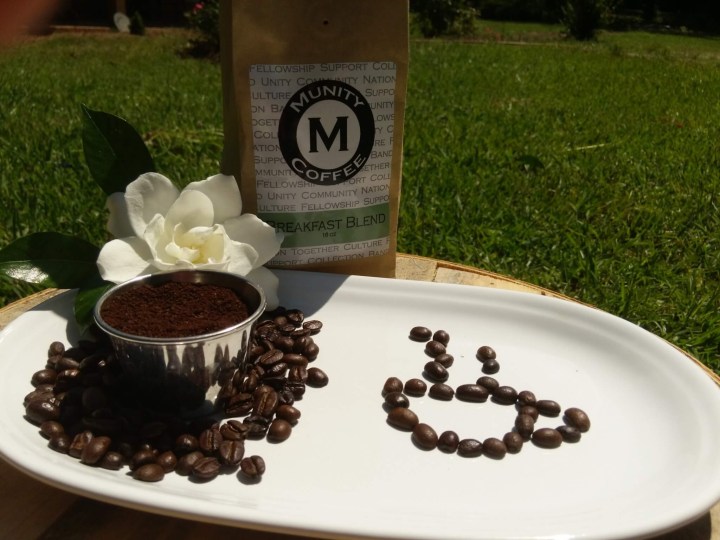 We received their whole bean breakfast blend.  The beans were perfectly roasted to dark perfection.  Seriously, I was popping them whole for a delicious afternoon pick-me-up.
Don't you love the little coffee bean coffee cup picture?  My kids did that.  I have five of them.  Pass me some more coffee.
They perfect ground coffee richness in all of it's glory.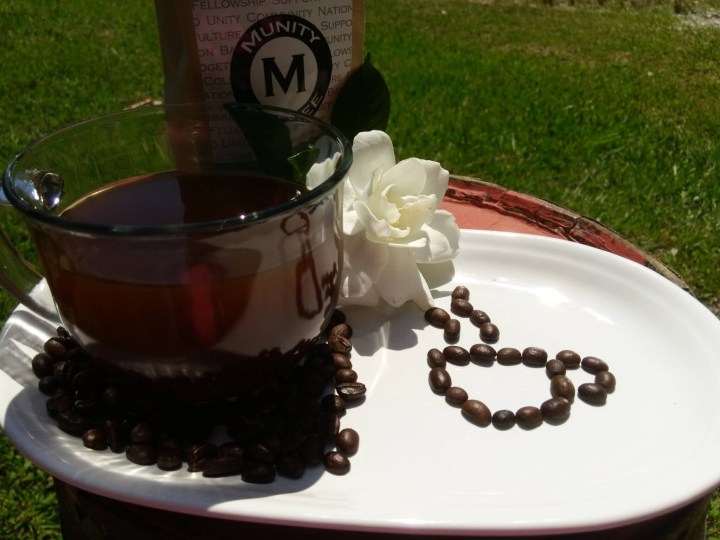 The breakfast blend poured up a beautiful smooth cup of rich chocolaty coffee richness.  The flavor was perfect, what you imagine coffee to be when you dream about it.  (That happens to everyone right?)  And, it was 'Picky-Butt' husband approved!
Munity Coffee is a monthly subscription box for those of us who love coffee for it's simple rich goodness.  And, as a bonus you are supporting the charity or community that you choose at the same time.
Visit Munity Coffee to subscribe or find out more!
The Subscription
:
Munity Coffee
The Description
: The only coffee subscription service that supports the communities you love. With every purchase from Munity Coffee we will donate a percentage of the sale to which ever community you chose.
The Price
: $14.99 per month