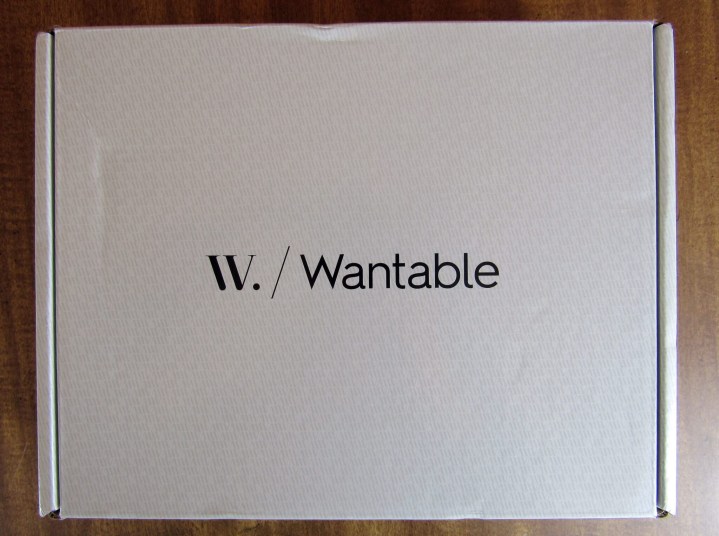 Wantable Intimates sends 3-4 premium intimate, lingerie, and lounge essentials to you every month. Wantable subscriptions are personalized according to your style profile and they offer Intimates, Accessories & Jewelry, and Makeup subscriptions, along with a personal stylist and fitnesswear styling subscriptions!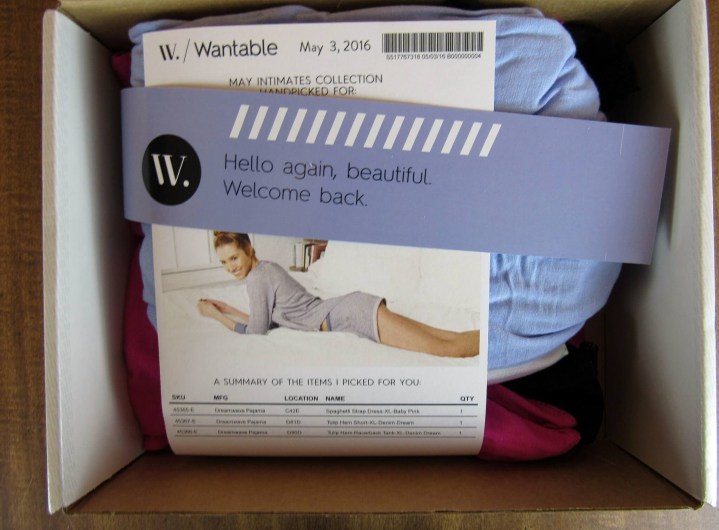 Wantable is one of the only subscriptions that you can return your box if you aren't satisfied. You can return any individual item or all of them – but if you keep the entire box you get a $4 credit back to apply to your next box!

When you fill out your style profile you'll indicate what you love, like, and dislike. You'll never receive anything you "dislike." Things have changed since I last subscribed! It was fun to go through the survey again.
The invoice shows your retail value and the price you pay should you keep the items. Wantable recently updated to include 3 premium products in its boxes in a curated look, instead of just random.
They have just introduced the Wantable Stream! You can see everything they send out and request items!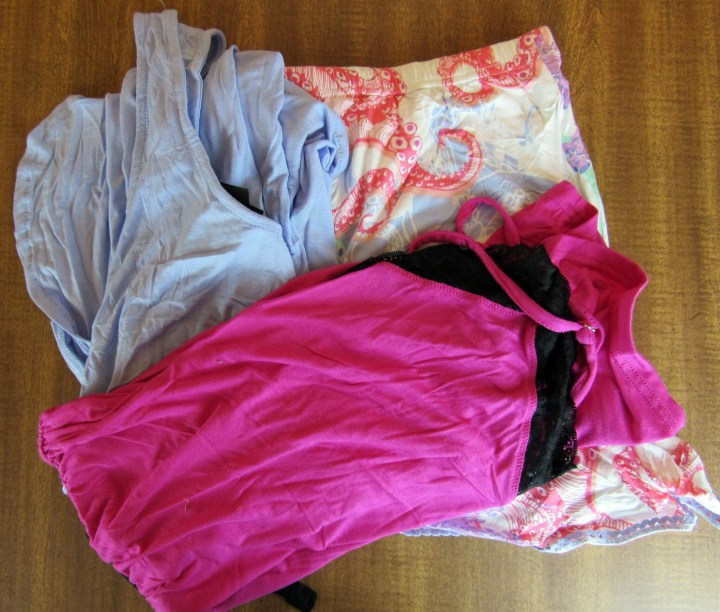 Here's the first look at my May Wantable Intimates Collection. I did not like it at first look. I also need to look at my survey again and adjust the sizing. The items were oversized.

I had issues with the May box. I forgot to move sexy to the love list! The credit card was charged on May 3rd. I received an email on May 27th stating they were unable to fulfill my order. I did not want a bra and panty set because they tend to send out bras with two hook closures which does not work well with my bra size. I have received Rene Rolfe lingerie items in the past that I loved and still wear. I was hoping for more of the same. Instead, loungewear pieces were waiting for me.
I am open to spring loungewear pieces if they are not long sleeve or have zippers. Thank you for checking.
I responded back the same day agreeing to receiving a loungewear box. My order arrived on June 4. In retrospect, I should had either contacted them earlier in the month about the delay or waited until June.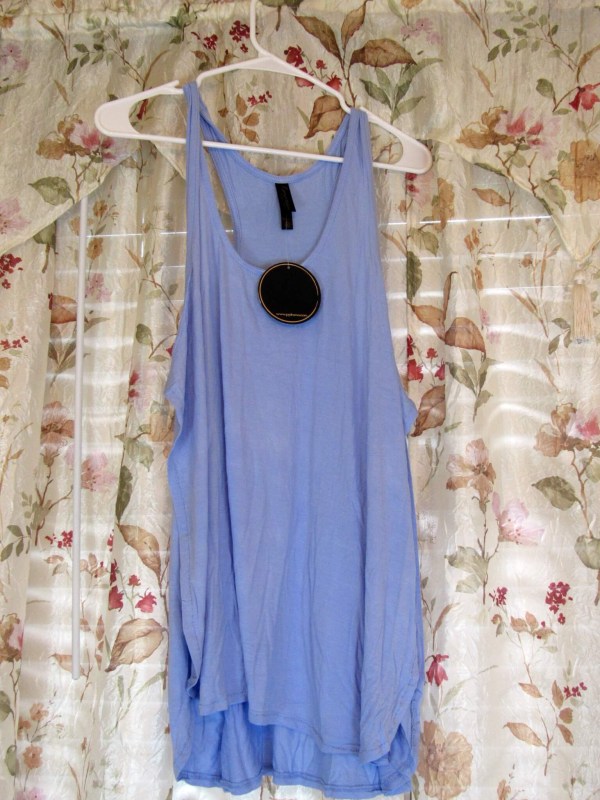 The Tulip Hem Racerback Tank ($25.00) is part of the Nouveau line by Pajama Drama. Wantable has my height and weight information. Why select this piece? It has no form to it and hangs on me in an unflattering way. A large would fit better.
It also has slits up the side to the arm pit. I also am not into wearing slits up to my armpits allowing my whole body to show as I lounge around the house. What will the cats say?
I did decide to keep this unflattering, inappropriate for my lifestyle piece because it is lightweight. I have osteoarthritis and find it helps my hip to sleep with a blanket at night as a protection against the AC. It makes me HOT. This piece will work well on those nights that when I am overheating. No one will see me in it including my husband because the lights will be off!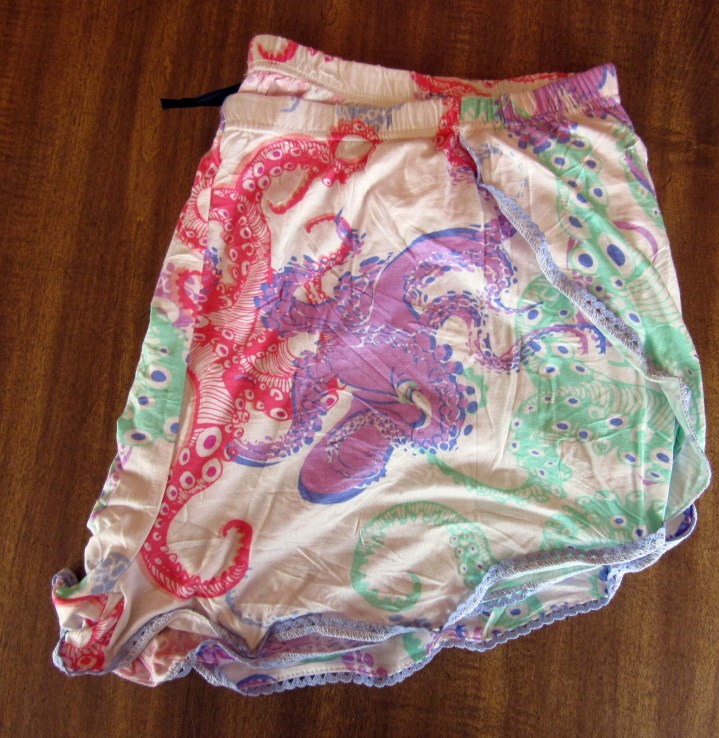 The Tulip Hem Short in Denim Dream ($32.00) is also part of the Noveau line by Pajama Drama. The short is a little big on me although I found that Pajama Drama items shrink. I decided to keep it and wear it with a tank top. I can't even imagine wearing it with the top that was sent in the box and lounge around the house.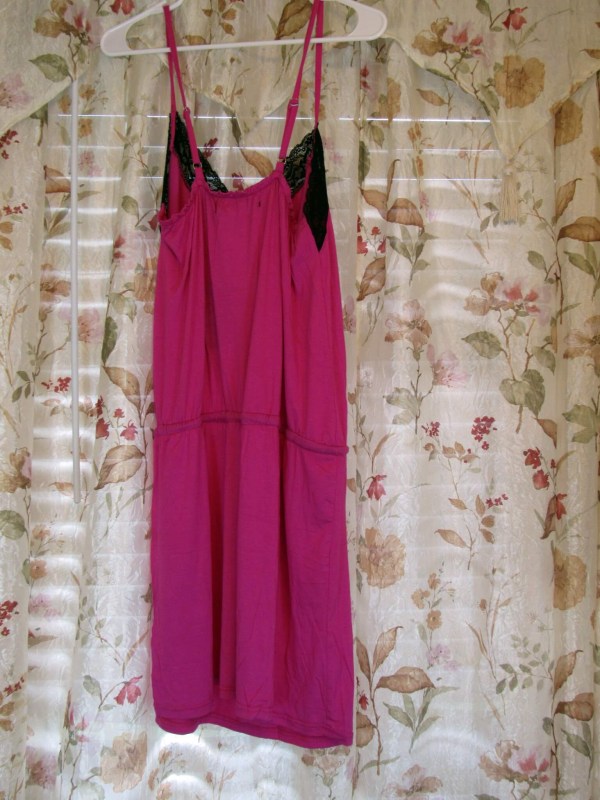 The Spaghetti Strap Dress by Loungehouse New York looks better on me than on the hanger. It has a drawstring waist which makes a big difference in how it looks on me. I am still having a hard time with the color because I think I used to wear a shirt that same color back in the 80s. My husband loves it because it accentuates my breasts and legs. It's comfortable to wear. I will be keeping it.
No pictures of me wearing the items because there is too much to see in these outfits. It's not my favorite Wantable Intimates Box. Pajama Drama can be found at Target which does not make it a premium brand for me. Although the box is not how I pictured it to be, the top will be useful in helping me sleep better at night. The other two items are fine for lounging. Lesson learned. Don't accept whatever is left at the end of the month! What I like about Wantables is that there is a large amount of customization, there is a spot for additional comments, and returns are accepted.
Did you order an May Wantable Intimates box? What did you receive? Have you tried Stream yet? Let us know by sharing below!
Visit Wantable Intimates to subscribe or find out more!
The Subscription
:
Wantable Intimates
The Description
:Wantable Intimates sends 3-4 premium intimate, lingerie, and lounge essentials, customized just for your preferences. Bras, tights, leggings, shapewear, socks, underwear, pajamas, and more. Fill out the style profile and never get anything on your "dislike" list. Available in sizes up to XXL.
The Price
: $50 per month, free shipping, free returns
The Coupon
: Get a $4 credit each month when you keep the whole box.