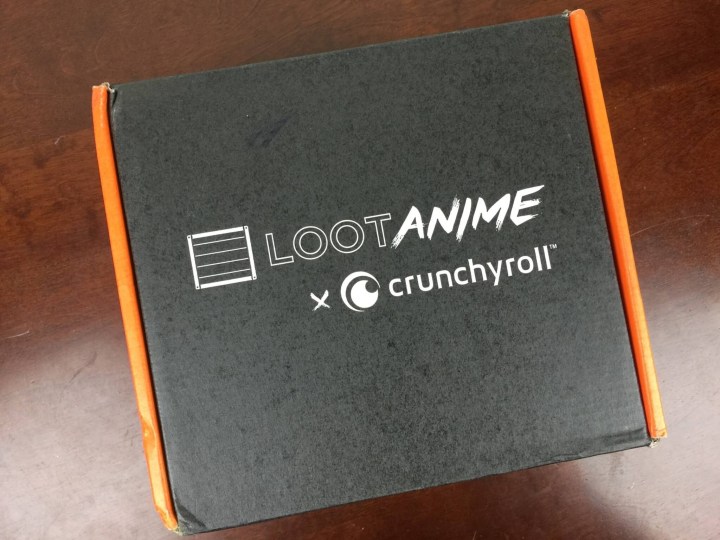 Loot Anime is a monthly subscription box from Loot Crate, just for Anime and Manga fans! Every month you'll get $60 worth of figures, collectibles, manga, apparel, accessories and more.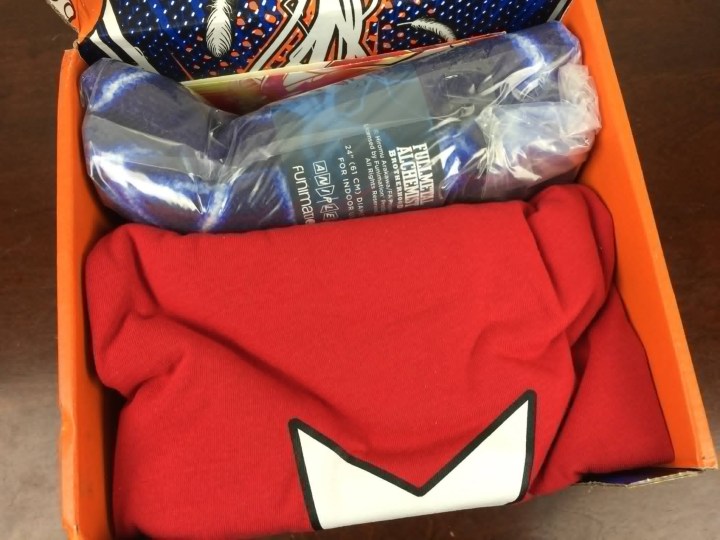 In celebration of their new partnership with Crunchyroll, Loot Anime's theme of the month isUNITY. This pairing of two fantastic names in the anime community means better access and discounts for all otaku alike. When you link your paid Crunchyroll account with your Loot Anime account you will save $5 every month!
I love how well designed Loot Crate Boxes are! Even the inside of the box looks amazing!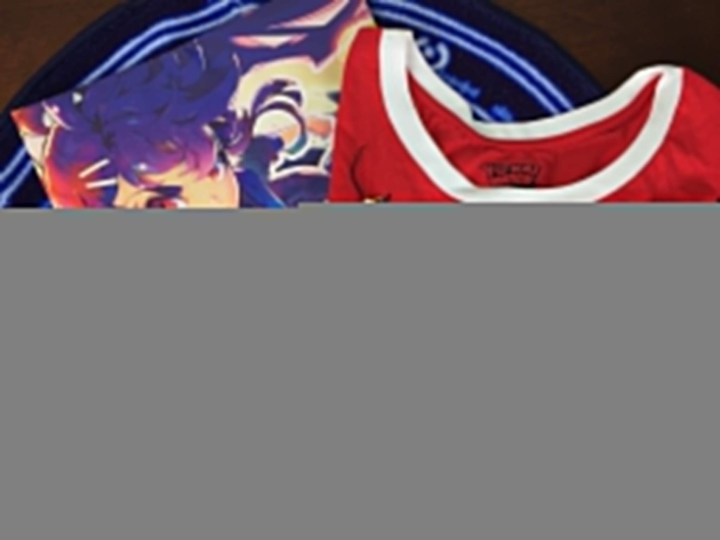 Everything in the May 2016 UNITY crate!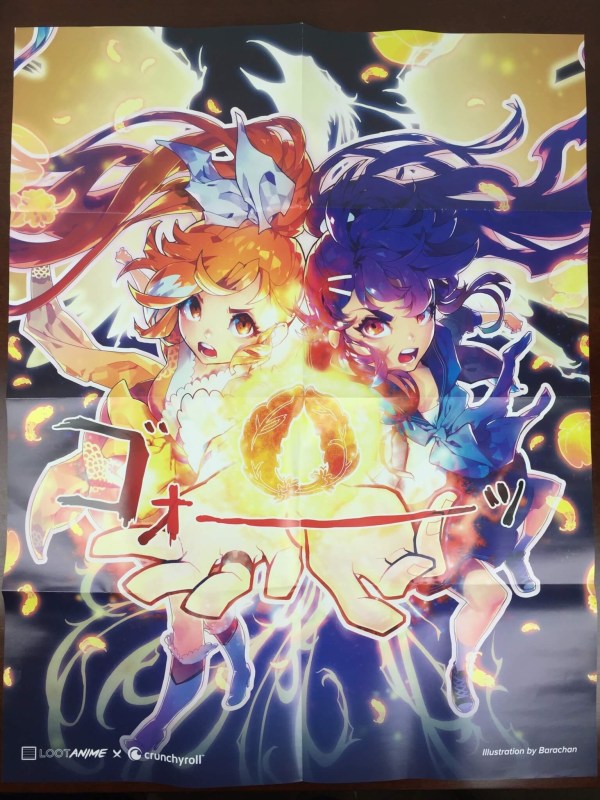 This month's poster features beautiful work by freelance artist Barachan (Rose, http://www.barachan.com/) and a new, unique feature: mascot bios!  Two female mascots are featured with one named Hime (from Crunchyroll!) and the other unnamed with a hint of an upcoming naming contest. The two produce the shape of the combined phone charms for us and the Japanese below them is translated into 'gooo!' which is basically a roar.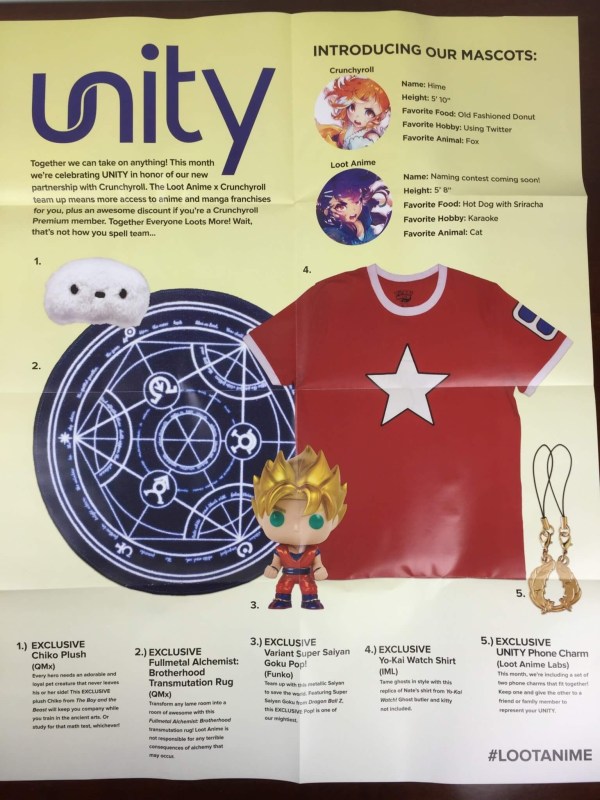 All the goodies in the box are printed on the back of the poster.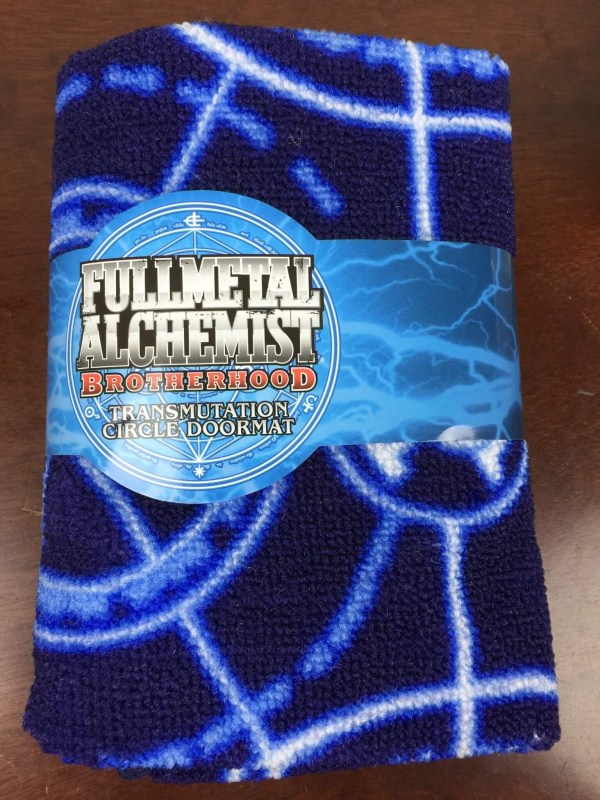 QMx Full Metal Alchemist Brootherhood Transmutation Rug
One thing that constantly impresses me about Loot Anime is its ability to choose truly unique and thoughtful items for their boxes.  It's easy to toss a figure or a poster in a box (and we love those!), but the folks in charge of LA seem to scour anime to see what unique feature they can focus on that true fans will appreciate.  This transmutation rug from Fullmetal Alchemist is one such item made of awesome!  The second series in the Fullmetal Alchemist, Brotherhood adapts all 27 volumes of the original manga unlike the first Alchemist series which was an original storyline.  In the world of FA, Alchemists are those who practice transmutation or, the mystical and scientific art of manipulating and altering matter by using natural energy.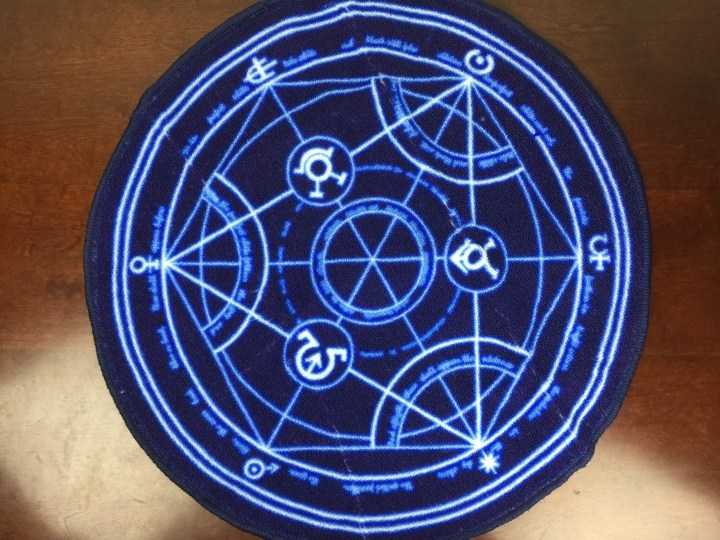 Without the circle, transmutation is impossible, and though your fandom can certainly continue on without it, this rug will ensure that it is immediately represented to all that behold it.  Circles can vary in design, but the LA rug is doubly iconic as it replicates the same one used by the Elric brothers in their failed attempt at the forbidden practice of human transmutation.   The rug is pretty cool and the detail on it is crisp.  The creases in the rug from being folded will show the white, rubber backing underneath, but give it some time on your floor and those will likely disappear.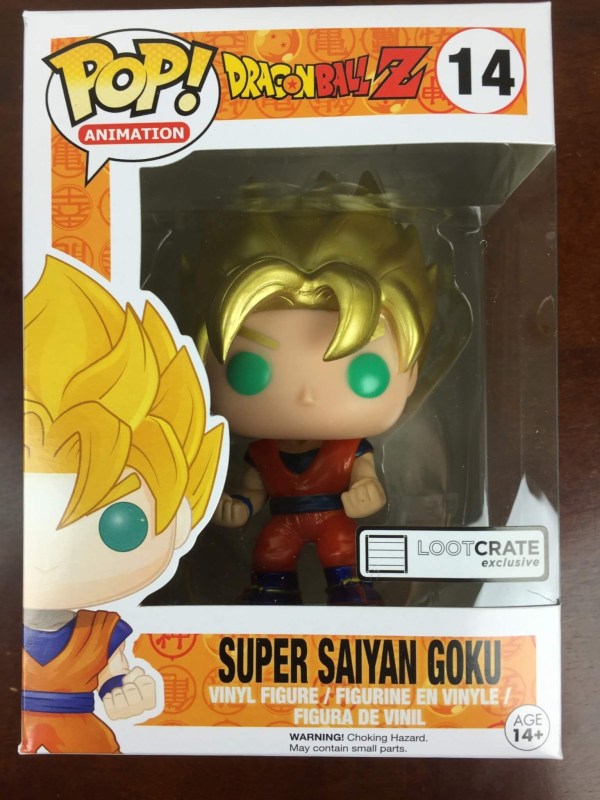 Funko Super Saiyan Goku Pop!
Pop collectors and Dragon Ball Z fans alike with rejoice over the next item in our box- a Loot Anime exclusive Goku Pop figure!!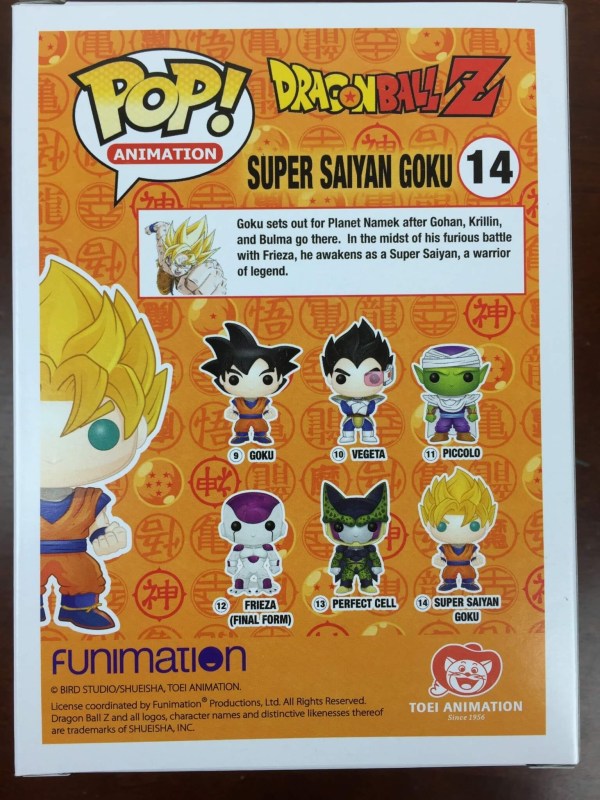 This variant features metallic gold hair and clothing, as well as turquoise eyes.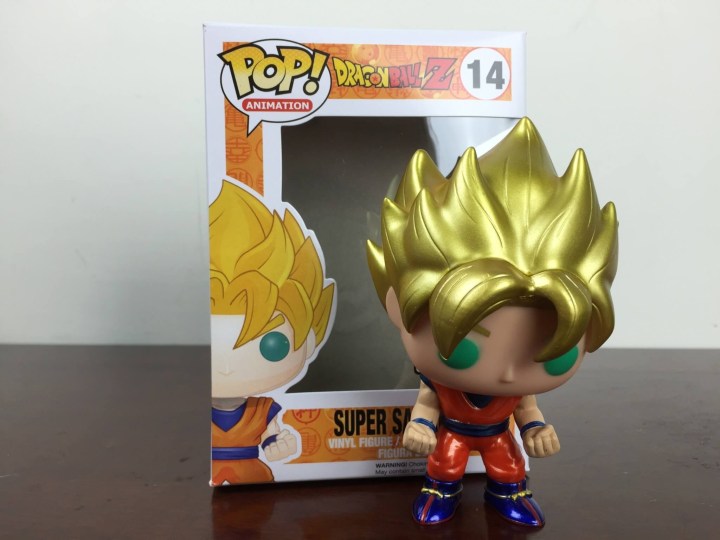 It has the same quality construction that we have come to expect from a Pop figure and when standing, assumes a slightly hunched, 'power-up' pose.  Insanely strong Goku has never looked cuter!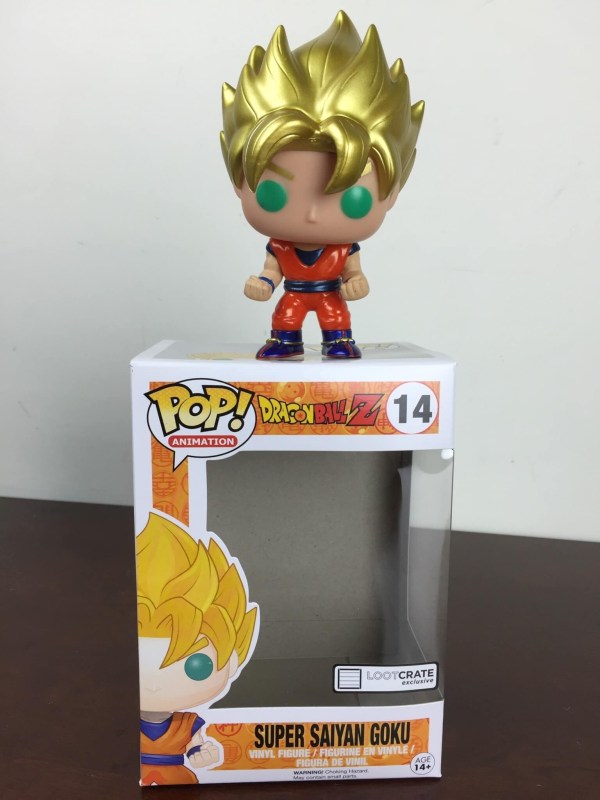 The Boy and the Beast- Chiko plush
This incredibly moving animated fantasy film by Mamoru Hosoda tells the story of a young boy named Ren who is struggling with the recent death of this mother and absent father.  Filled with loathing for life and humanity, he runs away from his apathetic legal guardians and stealing food, flees to an alley.  He gets lost in the maze of alleys and stumbles upon the Beast Kingdom- an invisible world to the typical human eye, ruled by a beast lord.  
Hopelessly lost and unable to return to the human world, Ren befriends a mouse (Chiko) and settles for the night.  His world is forever changed however, when he is found and taken on as an apprentice by the powerful Kumatetsu, contender for the throne as beast lord.  The two learn many things from each other culminating with a fantastic end that will ensure that this movie will stay with you for a long time.  The Chiko plush is incredibly cute and well made.  Ren's constant companion and help can accompany you anywhere you wish, or simply be its little cute self while sitting on your desk.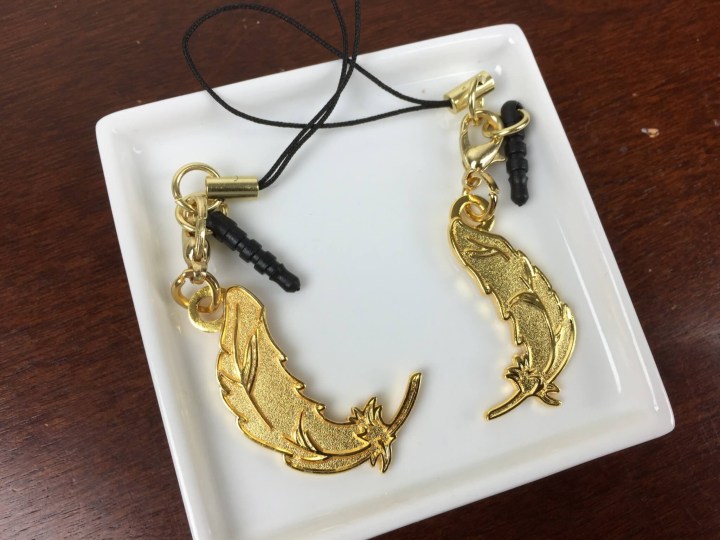 Loot Anime Labs Exclusive UNITY Phone Charm
In the theme of unity, two phone charms are offered as this month's charm.  Give one to a friend to show that two are united as one!  Unlike previous charms, these are gold colored and are in the shape of two feathers which fit together to form a 'u'.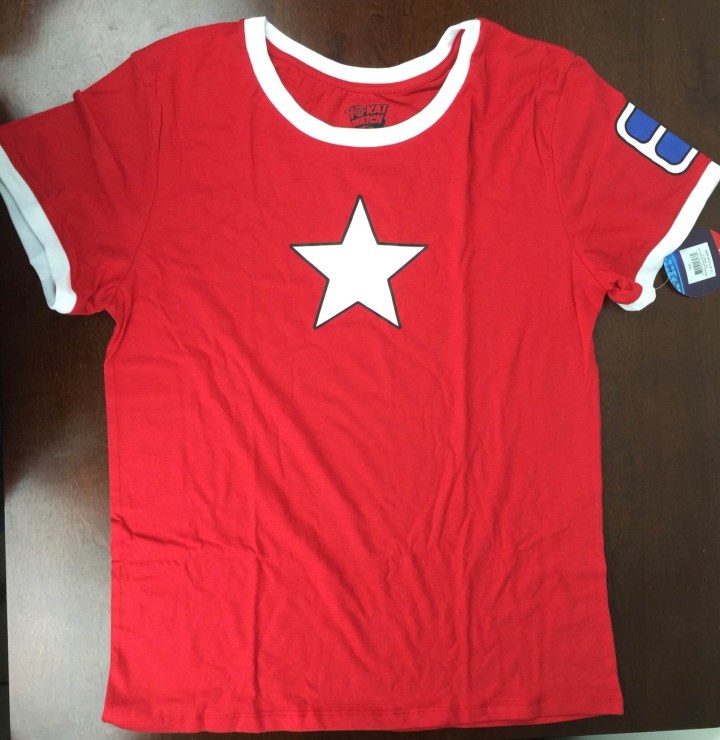 IML Yo-Kai Watch Shirt
Few things thrill me as much as clothing that represents a favorite anime or manga- especially if said threads feature an outfit specific to a character.  Similar to Pokemon, Yo-Kai Watch is a role-playing game where the protagonist finds, collects, and fights with Yo-Kai (ghosts or phantoms).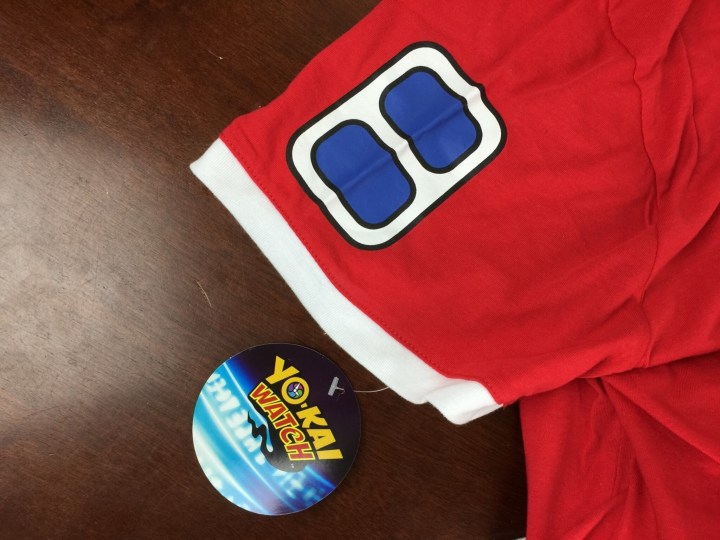 The game has since been adapted into a manga as well as an anime.  Our lead character, Nate, discovers a capsule machine in the woods one day and releases a Yo-Kai named Whisper when he opens one.  He is given a watch that allows him to be able to detect and deal with troublesome Yo-Kai and to befriend others.  The shirt in our box is the iconic one worn by Nate and the quality of it is great!  The designs appear to be screen printed and when washing, I might recommend that it be turned inside out and either hung up to dry or dried with little to no heat.  One other mention about this shirt is that though it was my size, this shirt ran heavily on the small side.  
Have you tried Loot Anime? What did you think about the UNITY crate?
Visit Loot Anime to subscribe or find out more! Save 15% on any subscription plan when you use this link and coupon code HELLOSUBSCRIPTION15.  HELLOSUBSCRIPTION.The box cut-off is on the 27th – see Loot Anime spoilers here. Please note that this box has sold out every month – and some shirt sizes before others.
The Subscription
:
Loot Anime
The Description
: Loot Anime is a monthly mystery bundle of figures, collectibles, manga, apparel, accessories and more from some of your favorite anime and manga series with a new theme every month! $60+ value in every crate! From Loot Crate!
The Price
: $29.95 per month