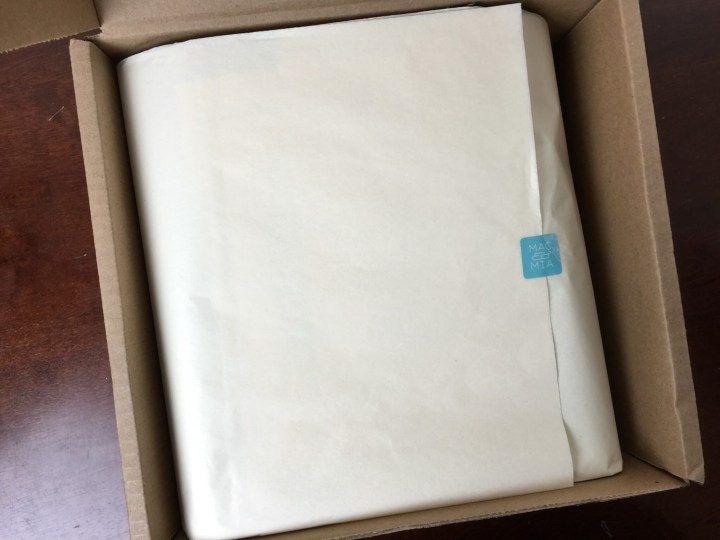 Mac & Mia is a personal styling service for babies, toddlers, and little kids newborn to 6T. It's similar to Stitch Fix in concept – a stylist sends you five pieces of clothing to try on at home. Shipping is free both ways. This isn't a subscription- you order each time you'd like a new box. There's a $20 styling free refundable against two item purchases. There's also a 15% discount for full box purchase!
Everything is folded neatly inside. Mac & Mia uses socially conscious criteria to select their brand partners: Crafted from natural materials, no toxic chemicals, manufactured under honest wages and safe working conditions, and made in the USA. All the clothing lines stand for environmental responsibility as well.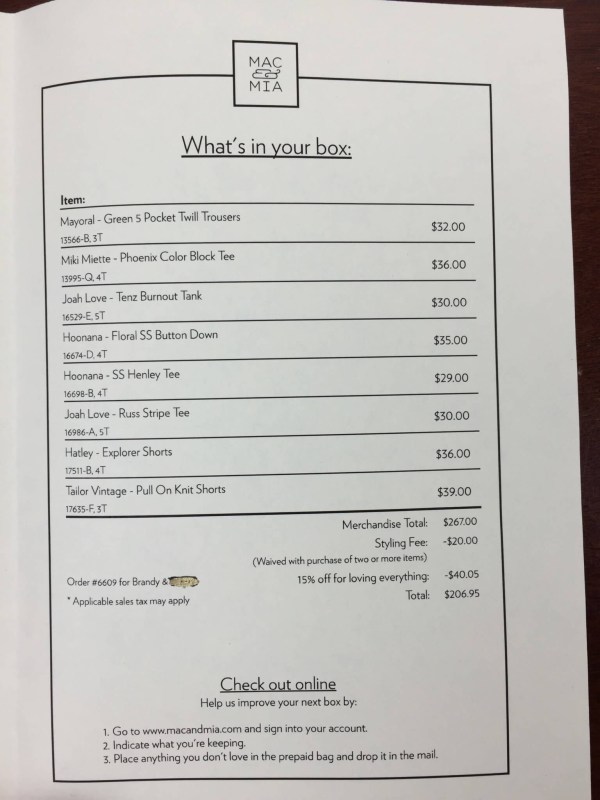 I didn't really like my first box but I was willing to give it another shot! The item list gives a good idea of the item price ranges – about $30-35 each.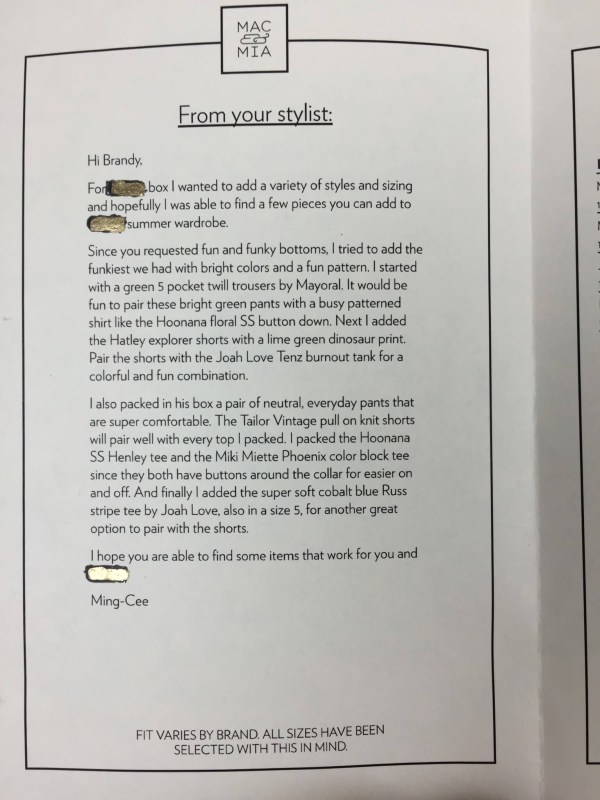 I asked for fun and funky bottoms and had already been told over email they didn't have much that fit that description but they would do their best!
We received eight items to try on. Super cute!
Mayoral Green 5-Pocket Twill Trousers ($32)
Tailor Vintage Pull-On Knit Shorts ($39)
Hatley Explorer Shorts ($36)
I don't know if these are funky but they are a nice twist on preppy and they fit my baby well!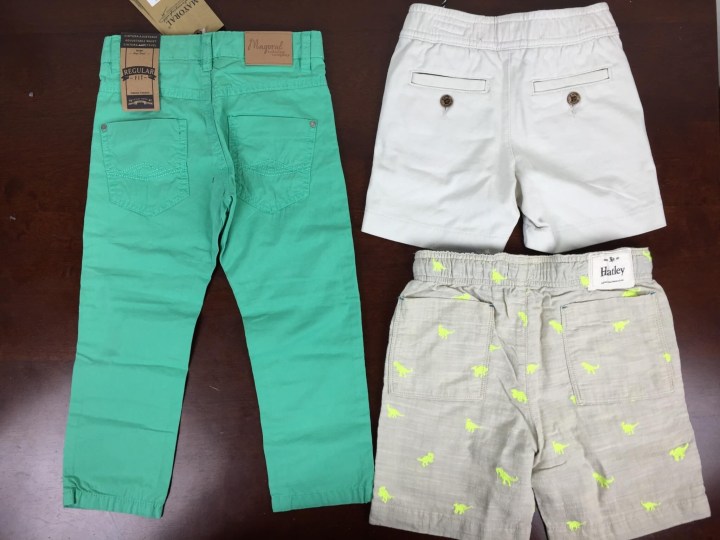 A look at the back – lots of details and great construction on the pants.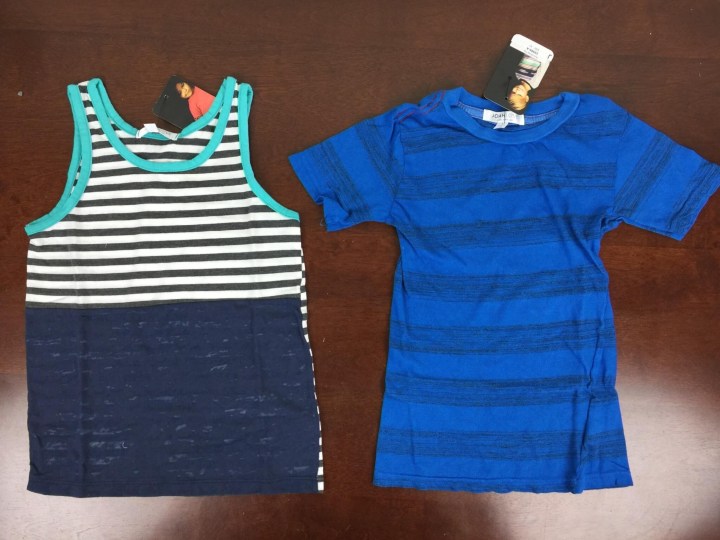 Joah Love Tenz Burnout Tank ($30)
Joah Love Russ Stripe Tee ($30)
Love these shirts because they are so super soft!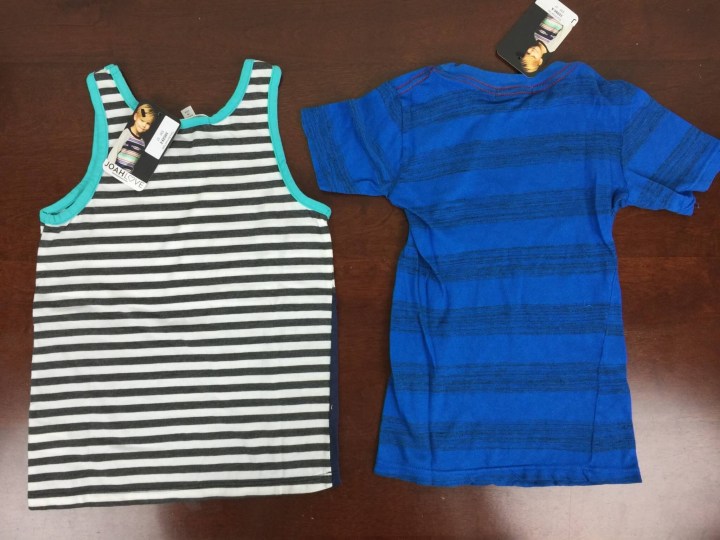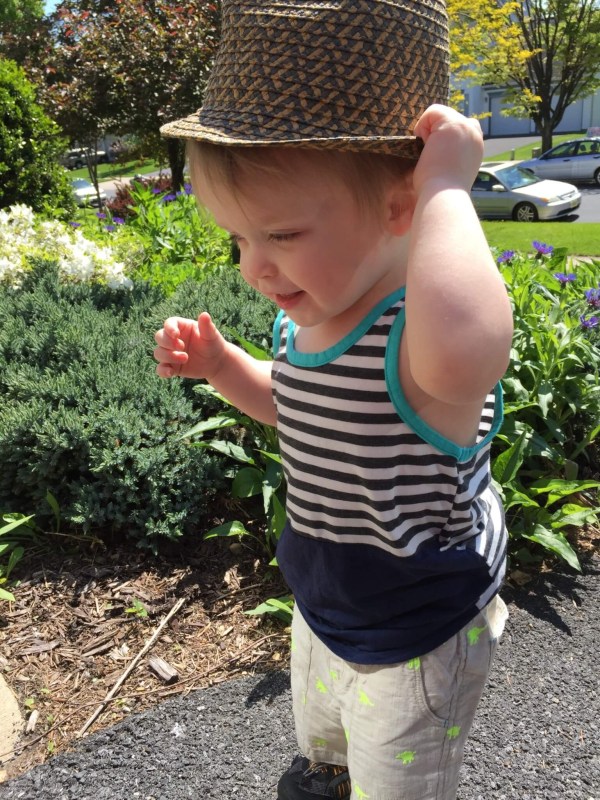 I loved this outfit and especially the tank – but I just couldn't justify $30 for a tank top no matter how cute and soft. I still somewhat regret not keeping it.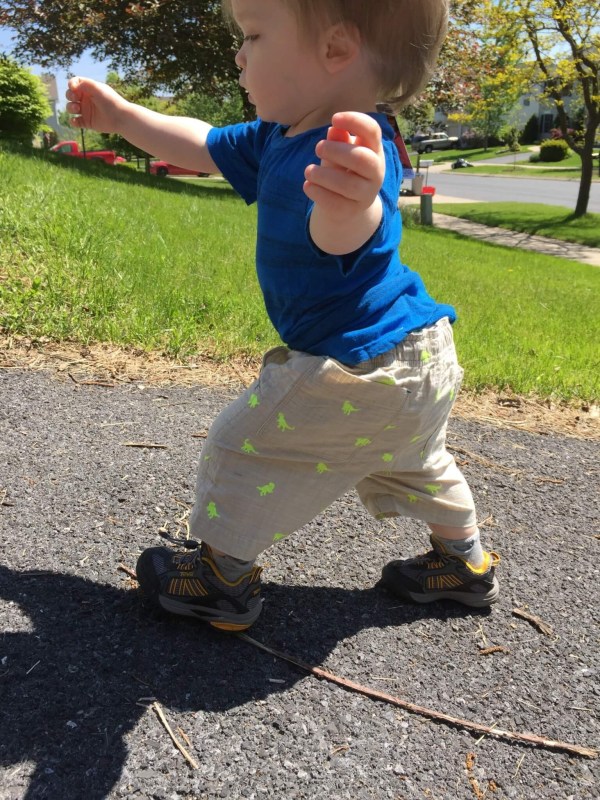 We kept the shorts. Too cute.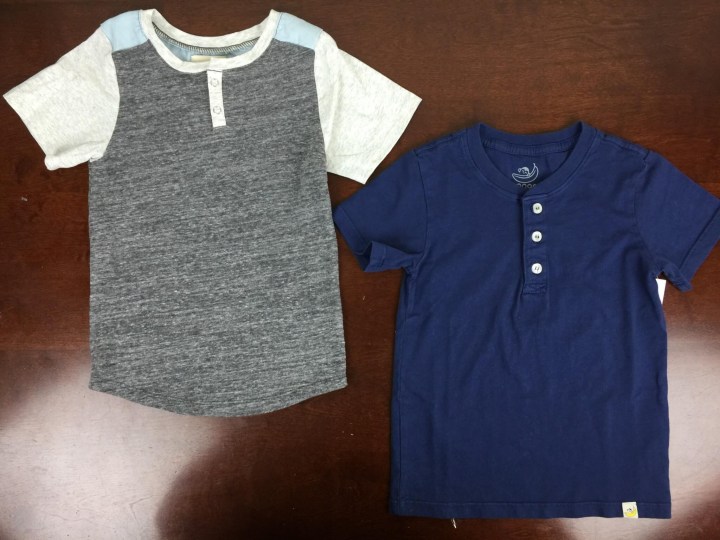 Miki Miette Phoenix Color Block Tee ($36)
Hoonana SS Henley Tee ($29)
Loved these picks – they were super responsive to our need for wide necks for our baby's abnormally large head.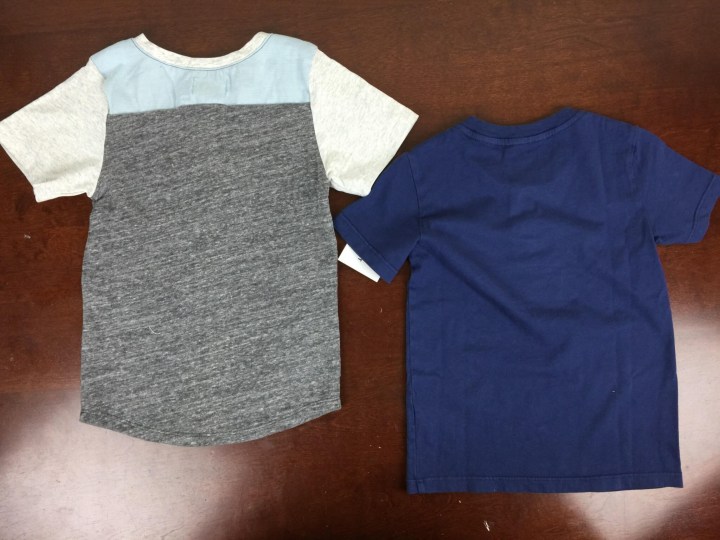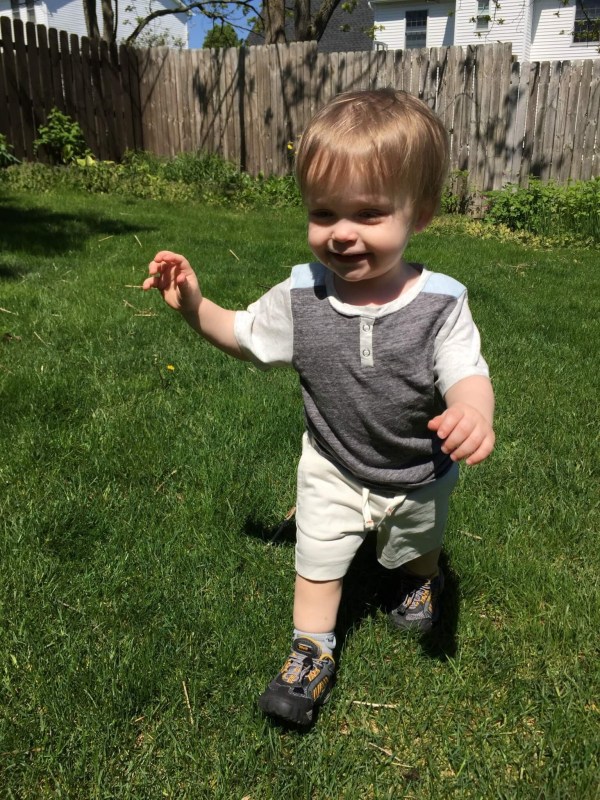 The colorblock tee was a keeper!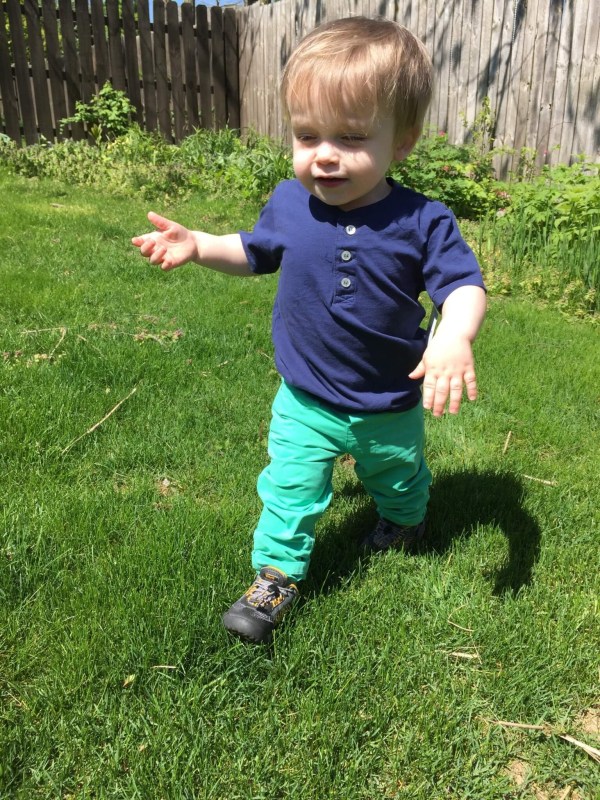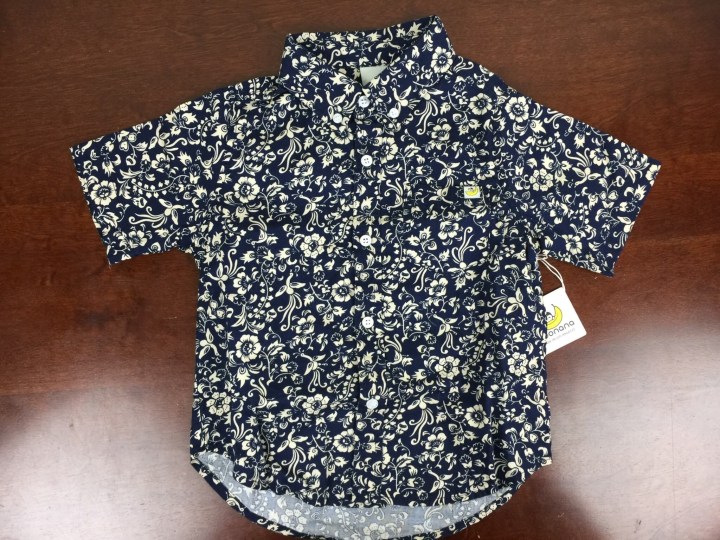 Hoonana Floral SS Button Down Tee ($35)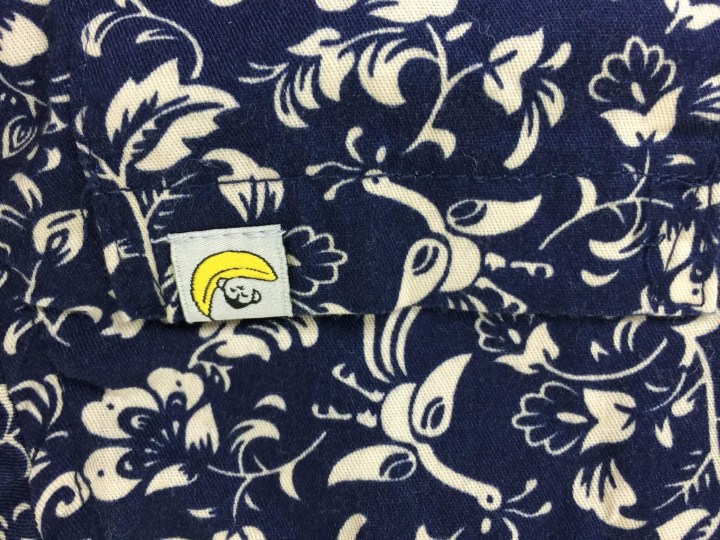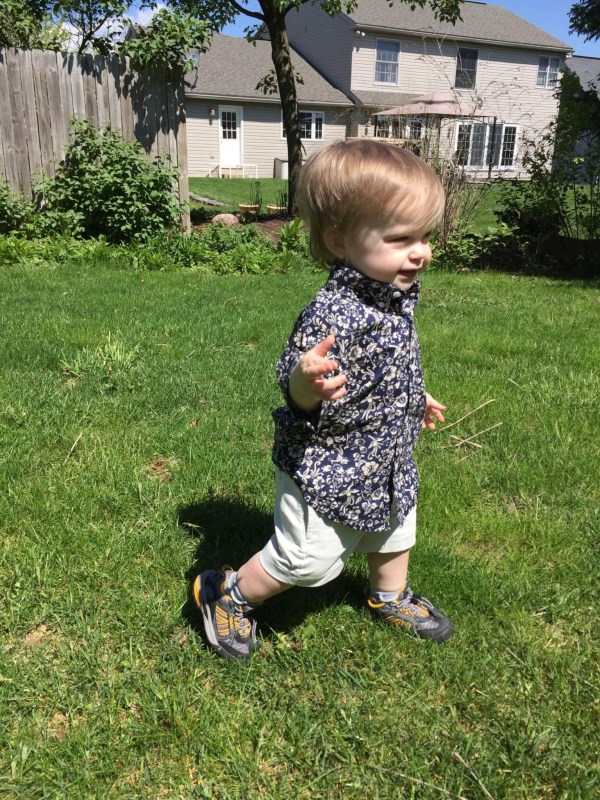 He's so handsome – and was super comfortable in these clothes!  I didn't really like the first Mac & Mia box I ordered but I thought this one was a huge improvement. If we had more gaps in our son's wardrobe we would have probably kept more of them! We would definitely reorder another box in advance of a special occasion or when we just don't have time to shop!
Have you tried Mac & Mia or have difficulty finding clothes for your kids (or time to shop for them!)?
Visit Mac & Mia to subscribe or find out more!
The Subscription
:
Mac & Mia
The Description
: Mac & Mia is a curated children's clothing service with a social mission. Their personal stylists create unique looks for children aged 0-6 and ship them to you for free. You pay for only the items you wish to keep and can return the rest for no charge
The Price
: Free! per box