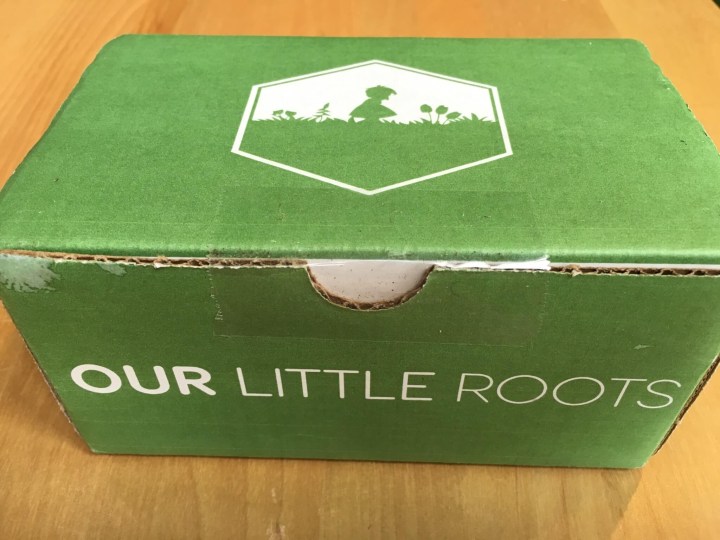 Our Little Roots is a monthly subscription box that delivers everything you'll need to start an organic garden with your child. When you sign up, you'll fill out a brief survey in which you'll let Our Little Roots know how experienced you are with gardening and where you live. Based upon your answers, they'll send you a box with seeds and directions for growing them.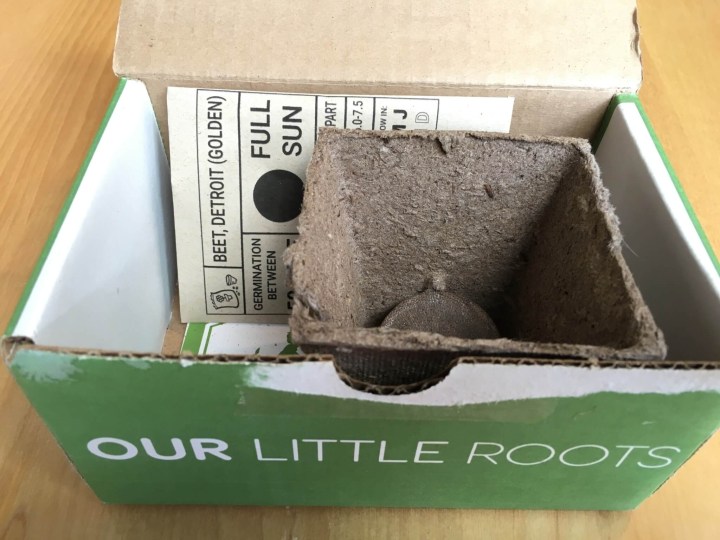 The box itself is quite attractive. While there aren't a lot of decorative touches inside the box, if there were, they'd distract from the intent of the box: go outside, get dirty and grow something special with your kids!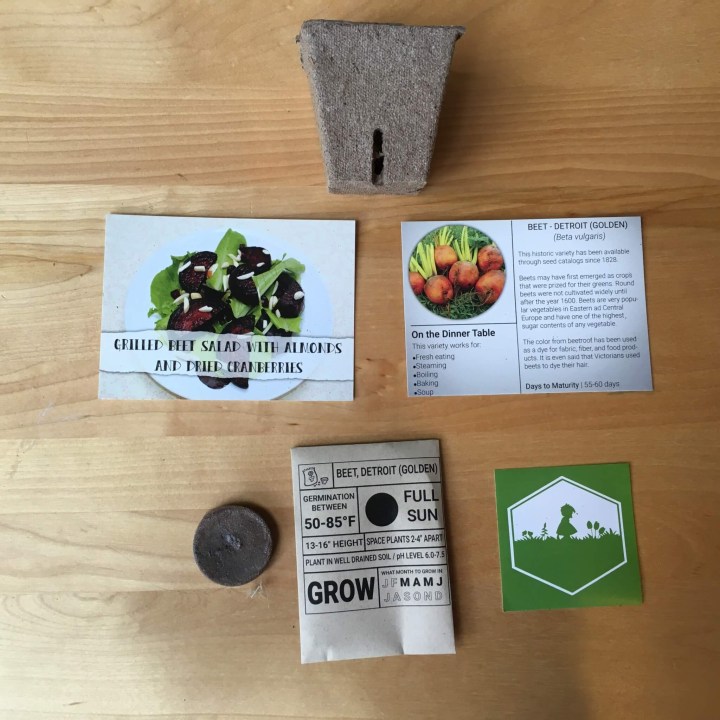 June's box contained Detroit beet seeds, a growing medium, information about Detroit beets, a recipe card and a sticker.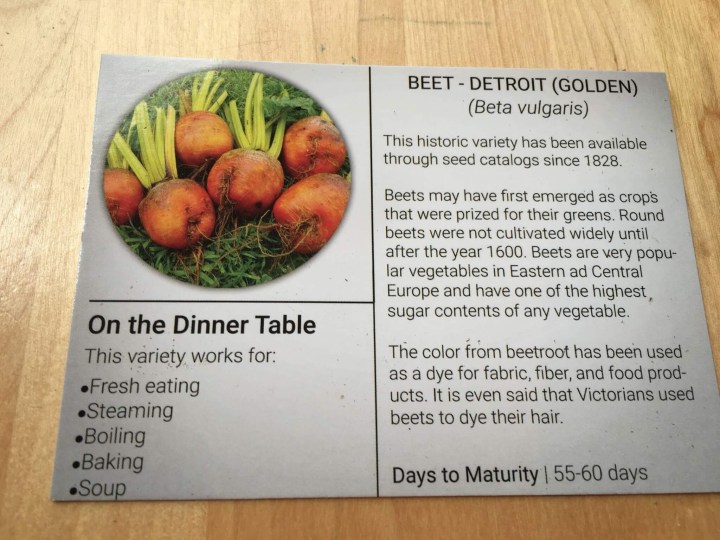 I appreciated the historical notes provided about beets. Who knew?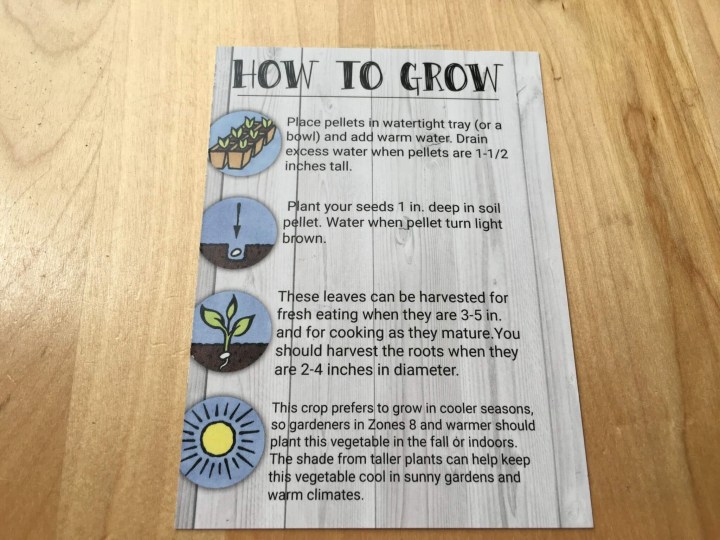 I live in zone 8a, so I'm afraid we won't be planting these seeds until the fall. After receiving this month's shipment, I ran out to our local organic gardening center and picked up a copy of our local master gardeners' guide to planting gardens in Austin, just to make sure I shouldn't plant these (in addition to learning more about gardening in general). I guess this means we're going to save the seeds until September or October, when our temperatures come down a bit. Our temperatures hovered in the mid-90s last week, and that's not going to work with these seeds.
The Detroit beet seeds arrived in this attractive envelope. I love how prominently it displays relevant information: for germination to occur, you need temperatures between 50ºF and 85ºF. We're going to hold off until the fall.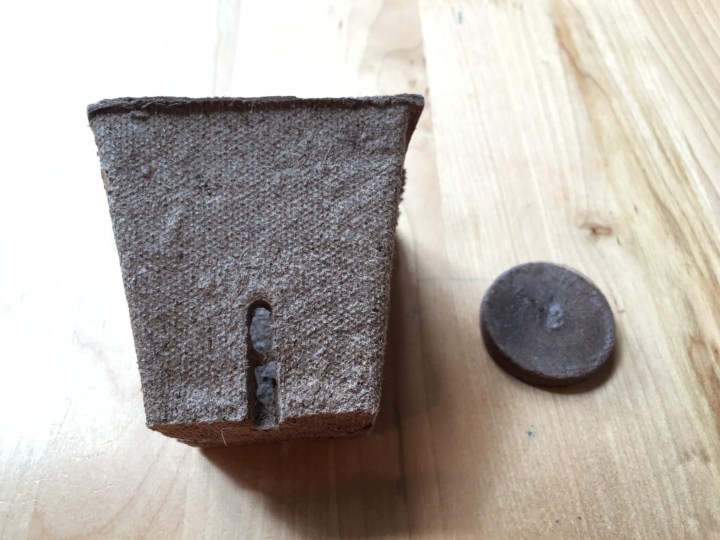 This is the enclosed soil pellet and container used for sprouting the seed. I'm glad they've returned to compostable pots! The pot still looks a bit large for the pellet, though, so when we do plant the seeds, I plan to supplement the pellet with my Happy Frog potting soil.
I was disappointed not to have received a plant marker this month. Hopefully they'll return next month.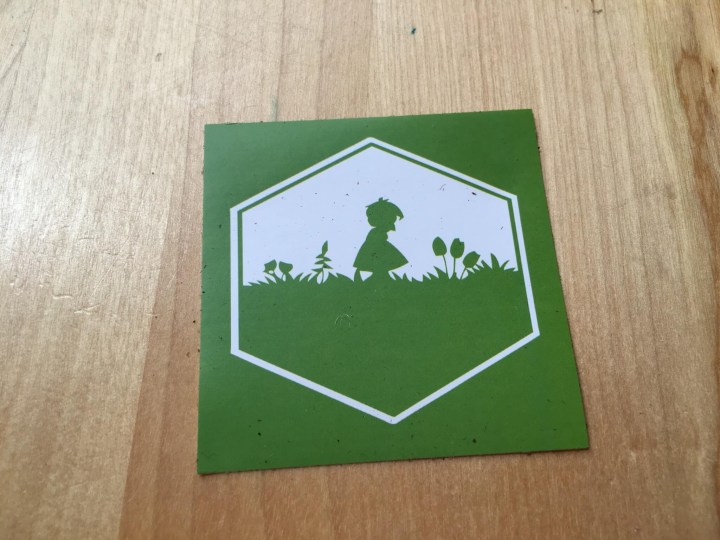 I love that each month my son receives an attractive sticker from Our Little Roots! He loves stickers, and these provide a nice motivation for him to continue on our gardening adventure.
Since we won't be planting these seeds for some time, we'll hold off on preparing this recipe for now. It certainly looks delicious though!
While I'm glad Our Little Roots gave us the heads up that we shouldn't plant these seeds until the fall, it's also a bit disappointing (especially for kids) to receive something in the mail that you can't use for at least 3 months. I wish they were better able to curate their seeds for different hardiness zones. Nonetheless, we have enjoyed this subscription very much overall. It has helped instill a love of gardening in both of my kids. My kids love to go outside to help water their plants every day and to see what growth has taken place. For this excitement, I'll be forever grateful. We look forward to continuing our adventure in gardening next month with Our Little Roots!
Have you tried Our Little Roots? What do you think about this subscription?
Visit Our Little Roots to subscribe or find out more! Get a free dial seed sower with your first month with coupon code ONTHEHOUSE or save $3 on your first month with coupon code FIRSTROOT.
The Subscription
:
Our Little Roots
The Description
: Our Little Roots caters to showing children, and adults, just how awesome growing something can be. With an Our Little Roots bag, you are not only getting non-GMO seeds but also the soil needed to plant them and keep them healthy, stakes in case you want to put your seeds in a garden outside, and instructions on how to care for your little seeds. For less than the cost of one family meal out every month, you can bring a sustainable and delicious future to your home.
The Price
: $11.95 per month