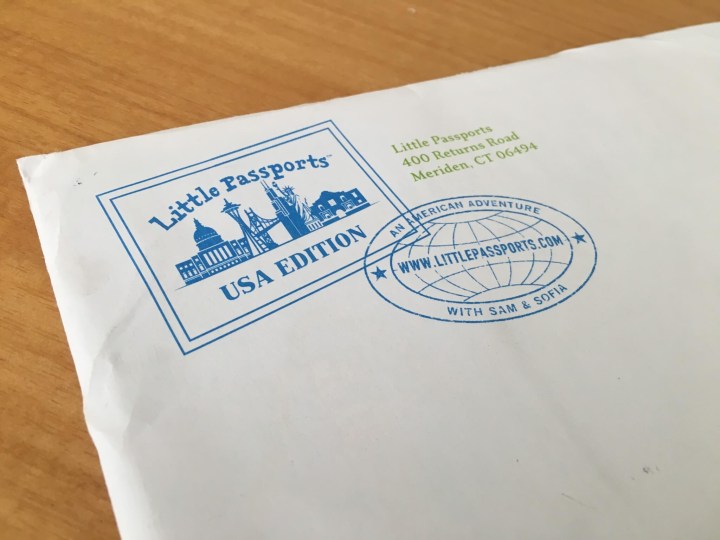 Little Passports (USA Edition) is a kids' educational subscription with crafts and fun activities about the fifty states.  This box is designed for children 7-12, but any bright kid 5+ would like it. Your kids will learn about the geography and culture of the United States with the USA Edition.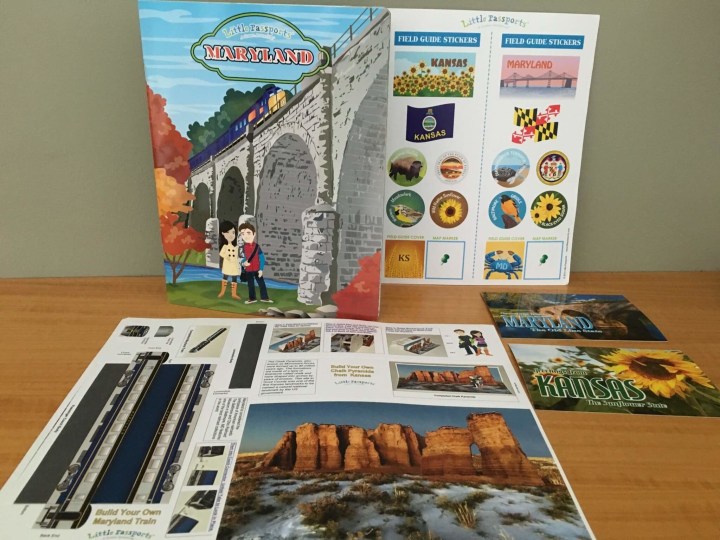 This month, Sofia and Sam visit Kansas and Maryland, a pair of states about which I cannot come up with a witty connection.  The box contains a cute double-sided activity book, postcards from each state, stickers for your field guide, and two stand-up models.
The postcards, stickers, and models are brightly colored and fun.  If you were in a sunflower field with a tornado bearing down, you could fling your postcard into the air like a butterfly and begin a chain of events no one could predict or control.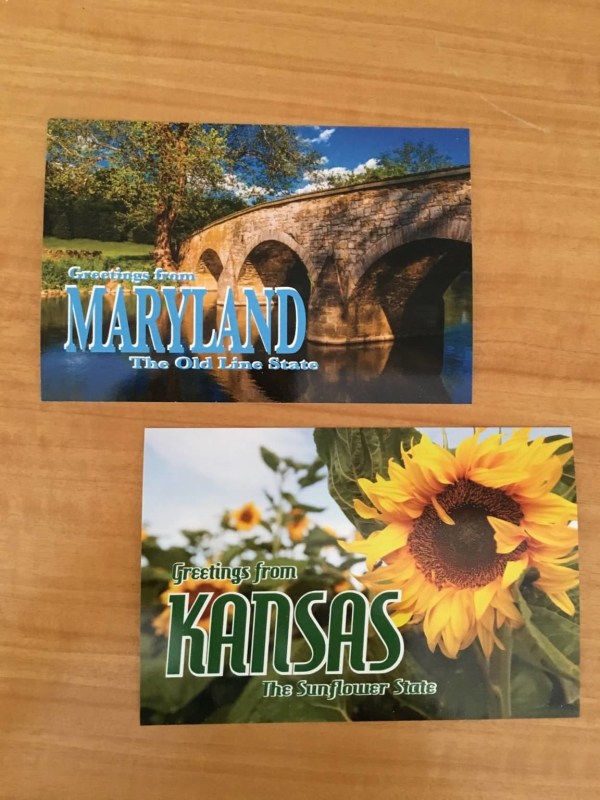 The stickers are for the Field Guide (you DID save the Field Guide, right?) and cover the state bird and flower and so on.  There are even "pushpin" stickers to mark the map poster (which you also saved?).  Nice, quality stickers.  Seeing Maryland's flag still gives me anxiety about the time I had to draw it in 3rd grade.  So many angles!
The models are punch-out coated paper and this month made a train and a weird geological formation of chalk.  Like last month, we taped instead of gluing and that worked fine.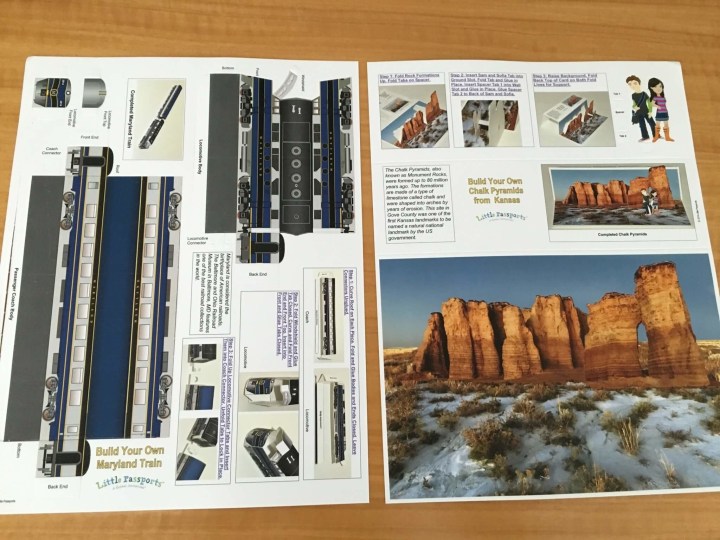 The activity book flips over and upside down to cover both Kansas and Maryland.  It's a glossy, colorful, 32-page activity book with fun facts and games about the states.  Good stuff in the book this month!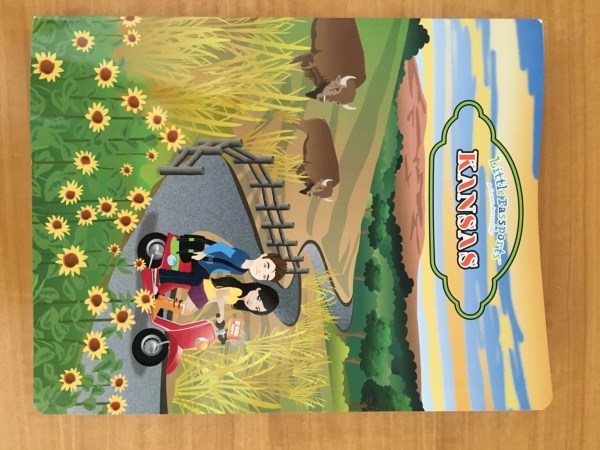 Some of the highlights of Kansas include Sofia's note and map, a weird collection of  Kansas inventions, a codebreaking game, and a bovine-themed logic puzzle.  I honestly had no idea that Wyatt Earp and all that cowboy stuff took place in Kansas.  I really thought Kansas was just like Illinois with wheat instead of soybeans.  Not so!
Highlights of Maryland include the letter and map, a monster connect-the-dots, a game featuring everyone's favorite Marylander whose mysterious death has its own Wikipedia entry, and information about the National Institute of Standards and Technology, a favorite of A-type nerds like yours truly.  I (and, ahem, the kids) really learned a lot about the featured states this month!
Another quality box!  The activities are fun and age-appropriate, and they do a good job highlighting some interesting aspects of the states.  Nonreaders will need help but older kids can do everything on their own.  We can't wait to see where they go next month!
This would be a great grandparent or aunt/uncle gift, or a supplement to a homeschool curriculum, especially ahead of a roadtrip or visit to another part of the country.
15% off ANY subscription plan. Use coupon code LEARN15. Best deal on annual subscriptions! Expires 06-30-2016