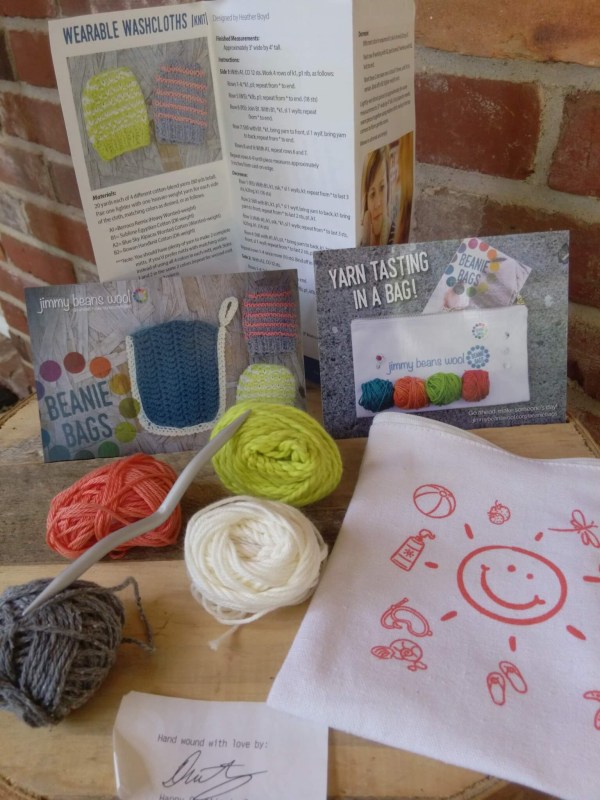 Jimmy Beans Wool offers this delightful bag of fiber subscription goodness that they refer to as Beanie Bags.  They call them "A Taste of Fun".  This is the Little Beanie Bag and in each month you get 4 to 6, 15-20 yard hand-wound balls of yarn, a sample size notion or accessory, a knit and a crochet pattern, and the beanie bag itself.   This is their June offering.
I <3 personal touches in boxes.  Thanks for the love…….   whoever you are (I can't read your signature).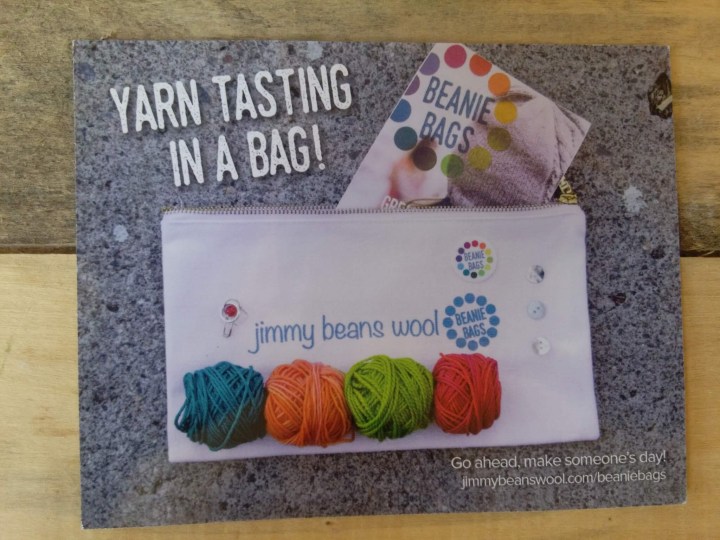 This card welcomed us to the Beanie Bag subscription.  (The back listed my name and the length of the subscription.)  Subscriptions are $10 a month including shipping (to the U.S.) and $15 to Canada.  You can choose monthly (auto renewing), or a 3, 6, or 12 month gift subscription (you can send these to yourself to if you don't want auto-renewing).  FYI – If you need a little more yarn in your life they also offer a Big Beanie Bag for $25 a month.
This is the front of the product description card.  There are some nice pictures of the included patterns worked up.
The product description card is just for the fibers included.  This month is a cotton theme (my favorite!!).  Each type of yarn is pictured and described, but note that you may not get the same color yarns as are in the pictures.  They also have a webpage devoted to the month's Beanie Bag where you can find more product details, links to PDFs of the patterns (I like to download them to my phone so I don't have to keep up with the paper pattern), helpful videos and links to other patterns to tempt you to creation.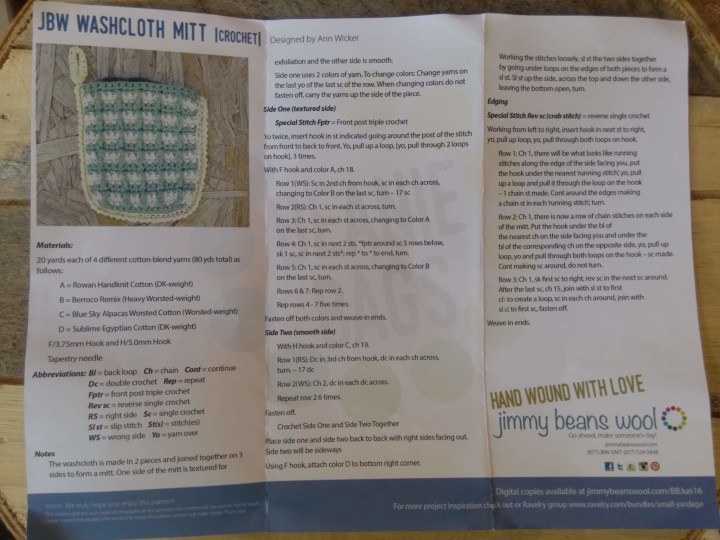 The patterns are clearly written with a nice picture of the final product.  I appreciate that they have knit and crochet patterns.  There is enough yarn in the box to complete this pattern.
This is the knit side of the pattern.  As knit takes less yarn than crochet, you can make two mitts if you choose to knit rather than crochet.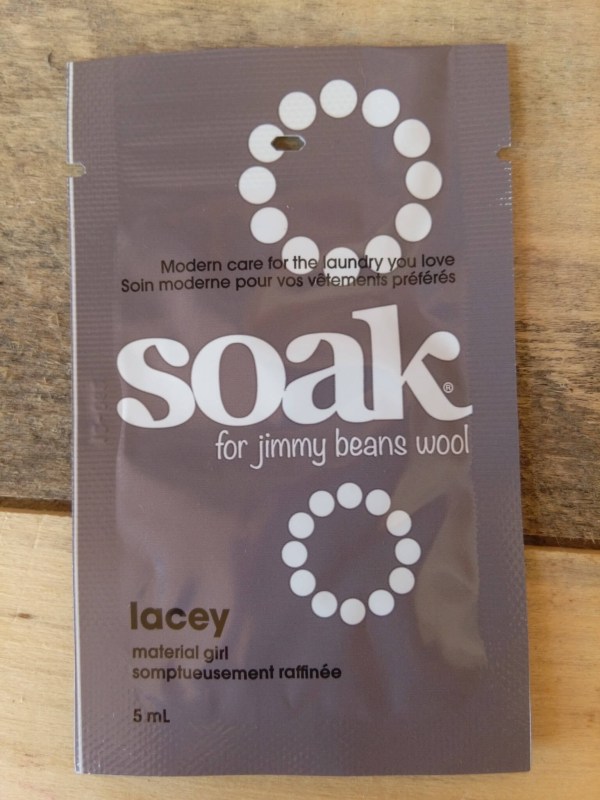 This packet of Soak for Jimmy Beans Wool in "lacey material girl" was also in the bag.  You can find a 3 oz bottle (good for 18+ washes) on their website for $10.00.  It's a gentle no-rinse formulation for hand washing your fiber creations.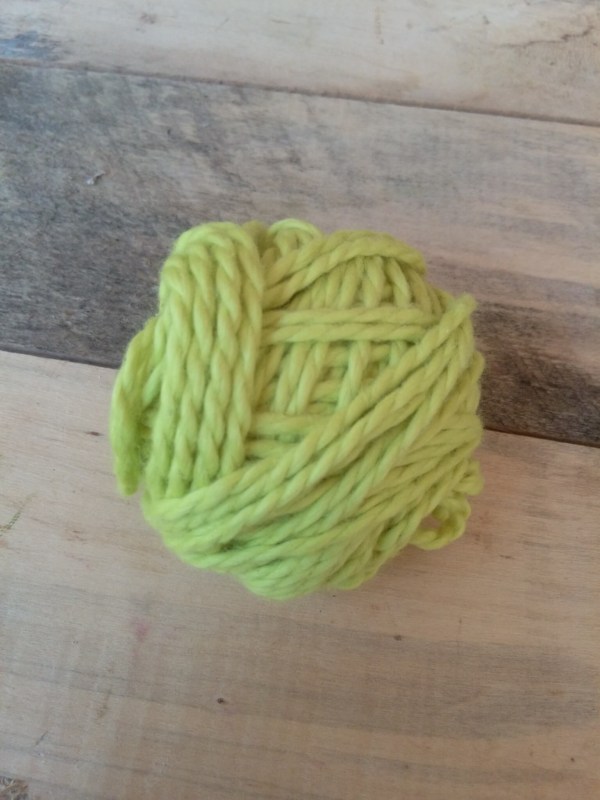 This fiber is 20 yards of the Blue Sky Alpacas Worsted Cotton in Lemongrass.   (The color of the yarn and yardage is on a slip of paper in the center of each ball.  It's like a tootsie roll pop, you can't find out till you get to the center!)  A 100% organic cotton, 100g, 150 yard ball, retails for $13.80.  "Blue Sky Alpacas Worsted Cotton is a supremely soft and lofty, loosely-twisted, certified organic cotton that will make you want to use it for everything!  It would be great in a summer wrap for cool nights – and with 36 colors to choose from, you can one to match every outfit!"  This yarn is oh so soft!  It would make a beautiful baby blanket.  (Cotton makes the best baby blankets!!)
This is 20 yards of the Rowan Handknit Cotton in Ecru.  A 100% cotton, 50 g, 94 yard ball, retails for $6.50.  "Rowan Handknit Cotton is a classic for a reason: downy-soft, non-mercerized, 100% cotton with a medium-tight twist and smooth hand that make it great for colorwork.  And don't forget the beautiful Rowan color palette (25 gorgeous shades!)!"  This yarn was a pleasure to touch!  It's silky soft and is ideal for children's clothing because of the light weight and the fact that it is washable.
This fiber is 20 yards of the Berraco Remix in Smoke.  A 100% recycled fibers, 100g, 216 yard ball retails for $10.50.  It is a blend of 30% Nylon, 27% Cotton, 24% Acrylic, 10% Silk,and 9% Linen.  "Berraco Remix is a unique, rustic-feeling, recycled cotton-blend yarn with tweedy flecks of color that set it apart from any cotton yarn you've seen!  Eco-conscious can be gorgeous; use it for everything from blankets to cardigans!"  It is very cool that this is made from 100% recycled fibers.  I hate it when useful things get thrown away!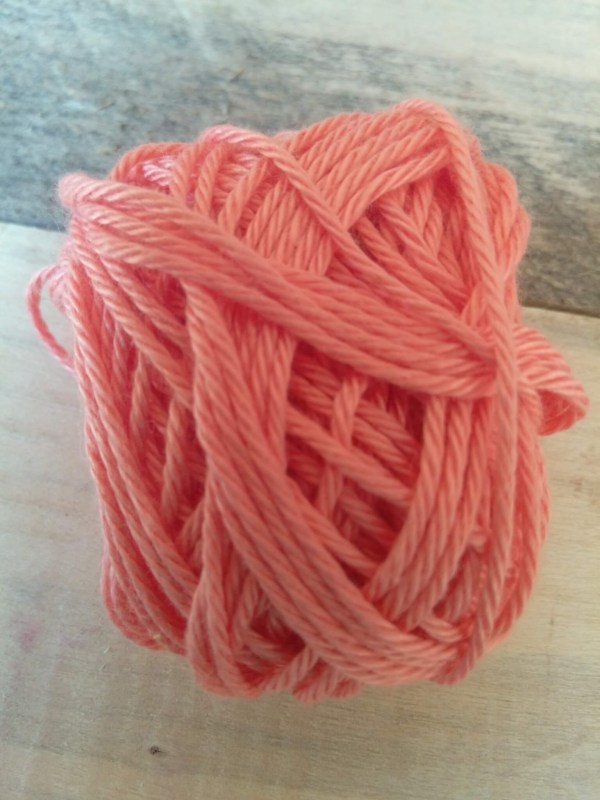 This fiber is 20 yards of the Sublime Egyptian Cotton in Spicy Lily.  A 50g, 100 yard ball retails for $6.25.  "Sublime Egyptian Cotton is made of the best (and most durable) cotton you can find!  The lovely sheen lends itself beautifully to lightweight summer garments and accessories, and you can toss them in the washer and wear them again and again!!"  It's soft and silky for a cotton and I love the color.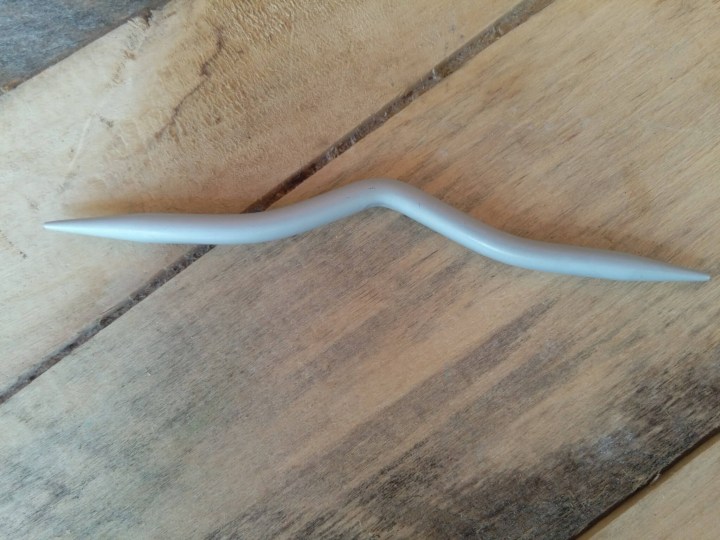 This cable needle was the accessory in the bag.  "This light weight and strong aluminum cable needle securely holds your stitches while cabling."  I'm not a very strong knitter, so I will probably share this with a knitting friend.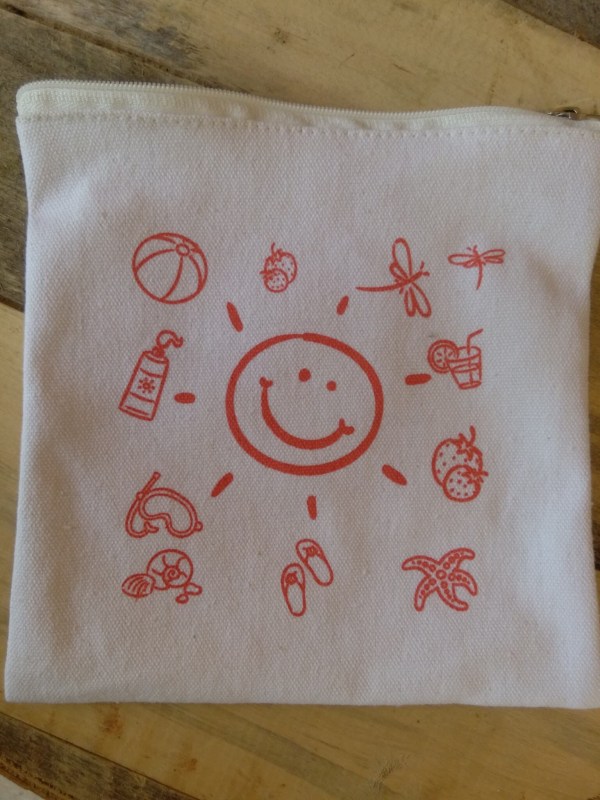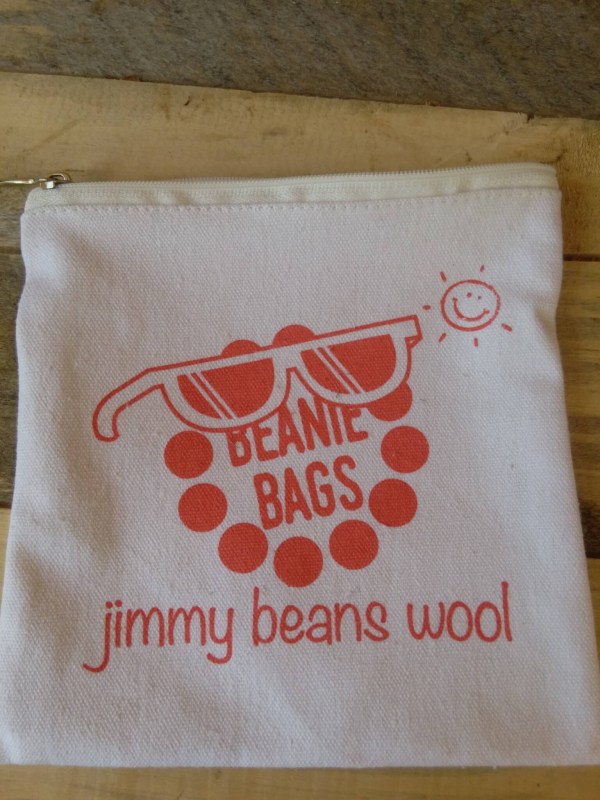 And, lastly this is the Beanie Bag itself.  The bags are perfect for stashing your latest small project in your purse or car.  (Does anyone else get nervous if they don't have a yarn project with them at all times?  I mean what if I had 5 minutes to spare and I could be crocheting??)
Here's my JBW Washcloth Mitt all worked up.  I think it turned out pretty good.  And the yarn went further than I thought it would.  Check out how much is left!  What would you make with JBW cotton?
Jimmy Bean Wool's Beanie Bag subscription is a yarn tasting that will wet your palate for more.  You will love it, but yarn is like that, once you feel this cotton you will need more.  Don't say that I didn't warn you.
What do you think of the Beanie Bag?
Visit Jimmy Beans Wool Beanie Bags to subscribe or find out more!
The Subscription
:
Jimmy Beans Wool Beanie Bags
The Description
: Discover new yarns every month in the comfort of your home with the
[email protected]
's Beanie Bags! These yarny taste packs are a fun way to try new things and give yourself, or someone you love, a delightful surprise every month! Sign up now to receive May's beanie bag!
The Price
: $10.00 per month