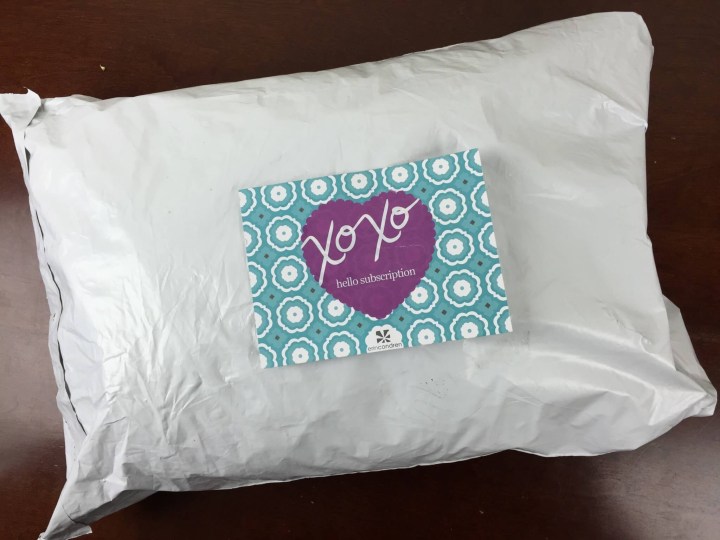 Happy Rebel Box is a quarterly subscription box for the modern woman that prefers to express herself through alternative fashion choices. It's a collection of polished, yet also edgy statement pieces from up-and-coming new designers, as well as well-known brands. Boxes will include distinctive hand-picked accessories, jewelry, household items, and more.
This subscription didn't come in a box this quarter – the goodies were just too big for a box!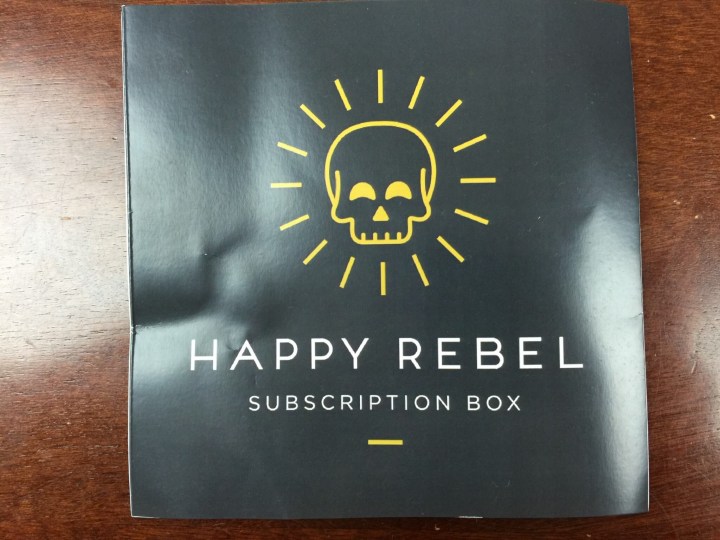 The box includes a fold-out information card that explains all the product details, as well as the charitable causes of Happy Rebel.
Happy Rebel promises to donate 10% of their profit to non-profit organizations benefiting girls and women around the world. This month the charity was GEMS – Girls Educational and Mentoring Services.
Every box comes with a seasonal theme, and this Summer, the theme is "Poolside Summer." All the details about each item is provided, as well as its retail value.
Everything in the Happy Rebel Summer 2016 Box!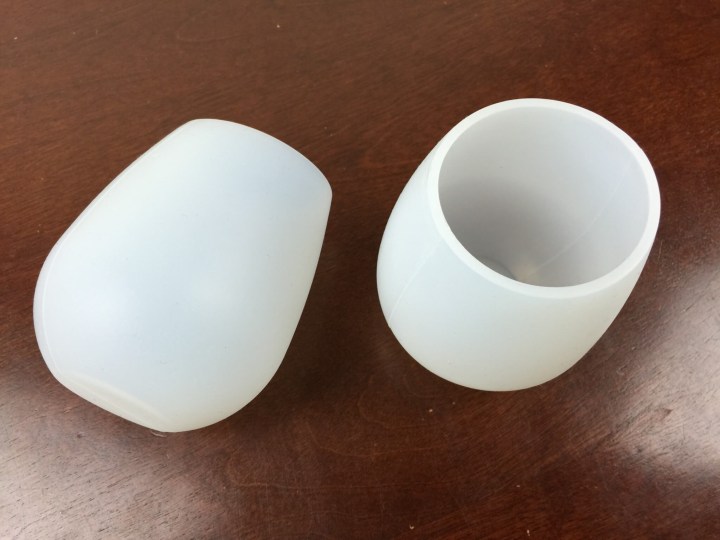 Silicone Wine Glass Set ($18 listed – I estimate $9.50) These packable glasses are perfect for your bag – like a picnic or concert in the park, a trip to the beach, or even vacation (no more disposable hotel cups!). They're pretty squishy but they get the job done! Since I'm always breaking glasses, these are appreciated!
Annet Weeklink Designs Hand-Painted Canvas & Vegan Leather Tote Bag ($48) I love this bag!! It's designed by Annet Weelink and features a 100% cotton canvas upper and vegan leather bottom that's embossed with leather-esque design.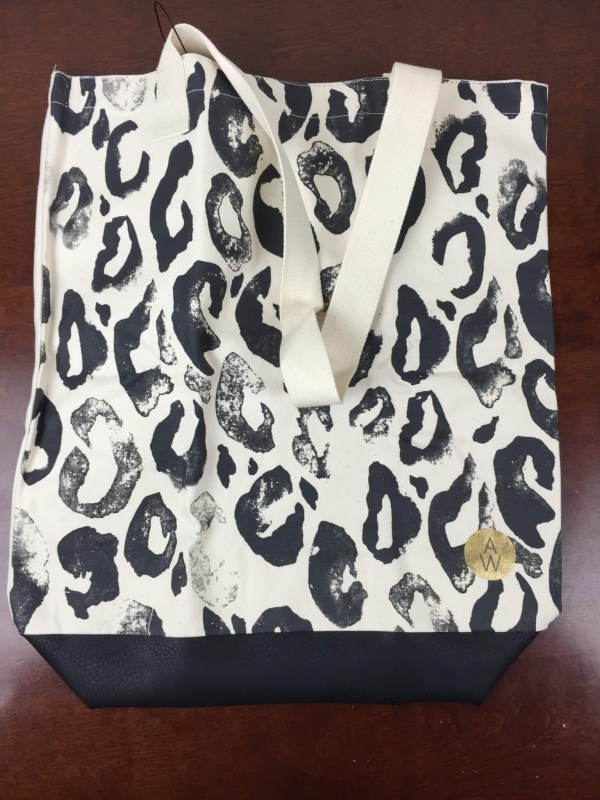 It's super gorgeous and chic. This box describes itself as edgy, and I'm starting to think of that as non-preppy in terms of this subscription. It's almost a little take a peek at my dark side, but if you're looking for punk gear, you're not going to find it here. Compare to the PSMH Summer Limited edition with the super-preppy raffia tote bag. Basically if you're like that bag is so prep I would die if I had to wear it but this one rocks, you're a Happy Rebel kind of girl.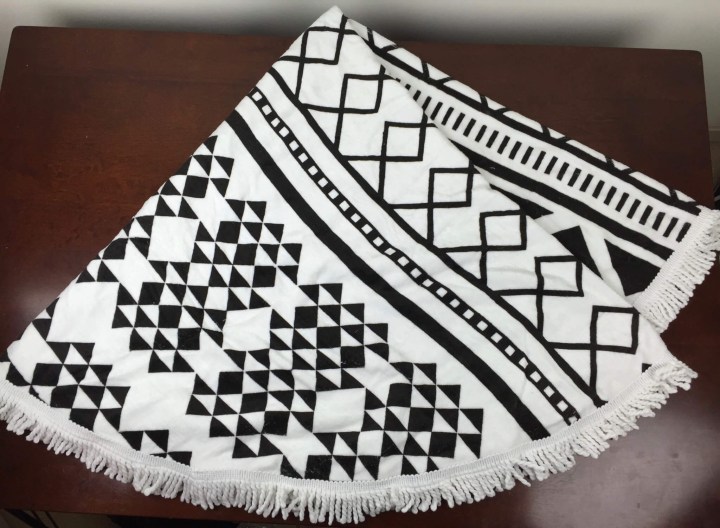 Geometric Print Round Towel ($88 listed – I estimate $50 based on similar) Round towels are all the rage – I actually had to research to find out why, and it's so you can turn around in the sun to get just the right angle (but you are wearing your SPF50 right?).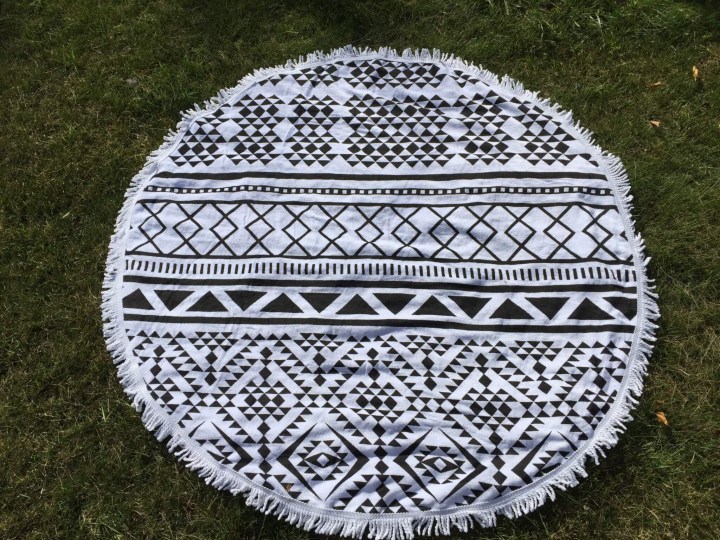 I love this design, it's really fun, and the towel is nice and fluffy! It's certainly a knockoff of "the Roundie."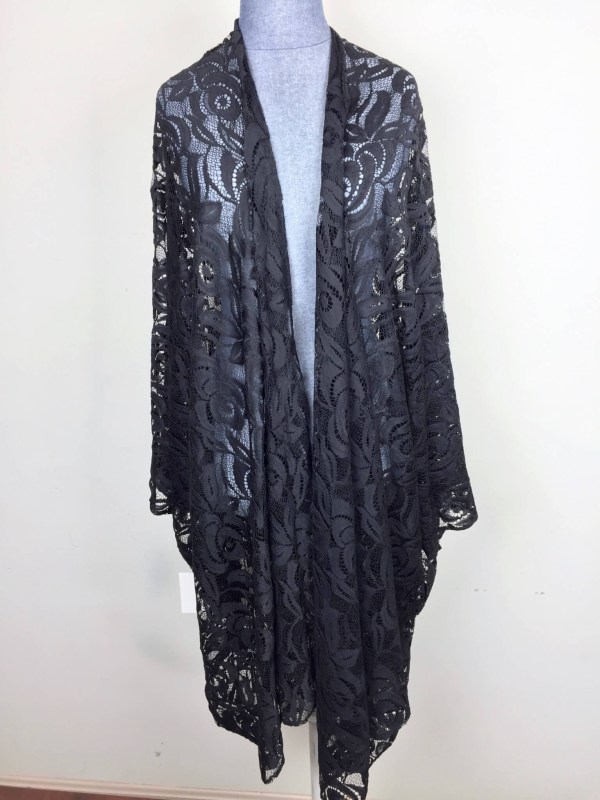 Exclusive Serei Clothing Oversized Black Lace Kimono ($48) Gah I love this. So much. Wear it as a nightie (ok, you're not really "sleeping" in it). Wear it with jeans. Wear it with shorts and a shirt. Wear it with your swimsuit. Wear it with a rad bodycon dress. There's so many possibilities! And it's black, yay! I love the lace, it keeps it feminine while still being my favorite clothing color.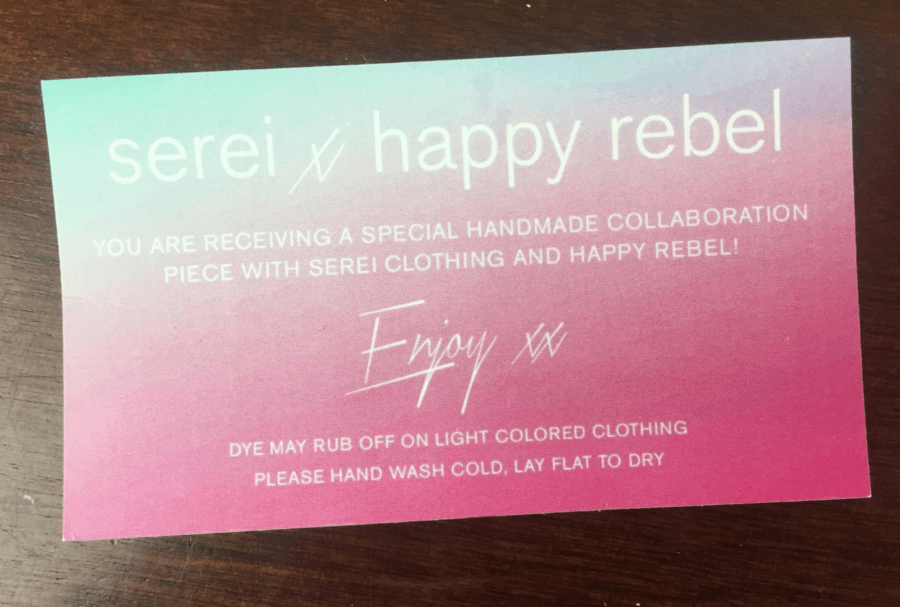 The kimono came with a care instruction card – hand wash cold lay flat to dry.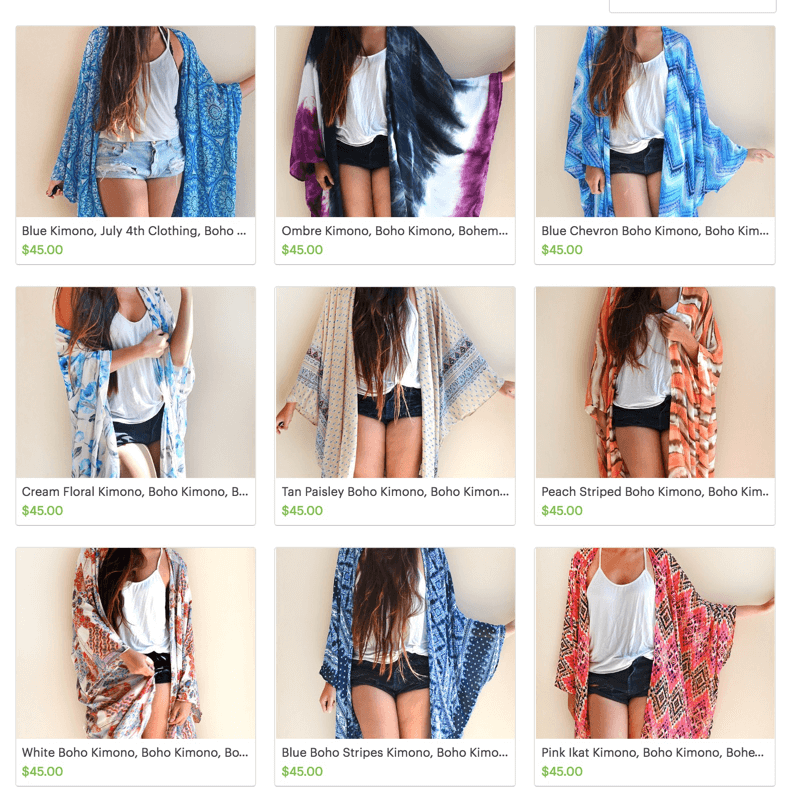 I think if you take a look at Serei's other kimonos – all super boho, very cute, very now, I think you get a sense of the curatorial direction this box is taking – take something trendy and twist it et voila. I think it's pretty genius that they came up with a black lace kimono out of super boho inspiration!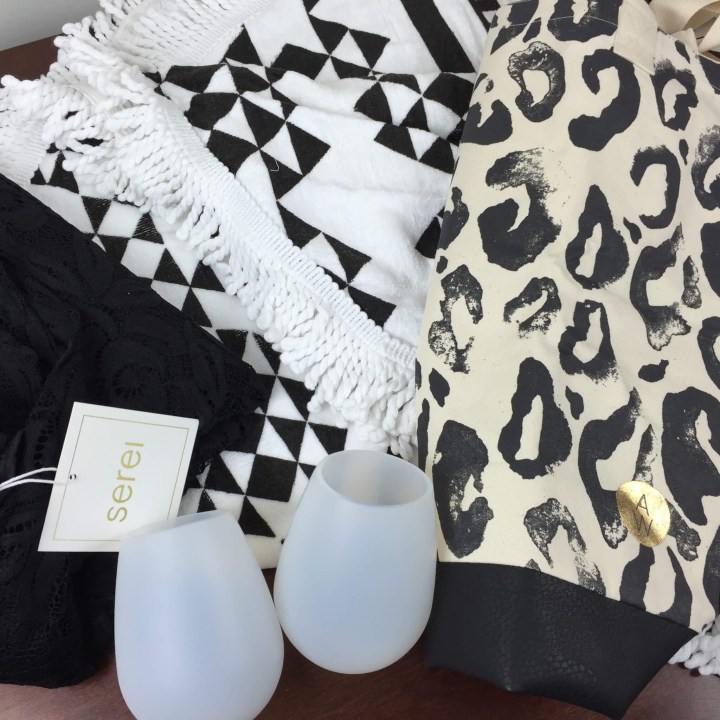 The total value of the items is around $155.50 which is nothing to sneeze at! I think the style and curation is great, and I appreciate the off-the-beaten path interpretation of today's trends. The box falls prey a little to overvaluing unbranded items, so I hope they tone that down a bit for future boxes ($202 total according to the card) because the items were high quality, the value is good, and they donate 10% of profits to charity. Oh yes and I love everything!
What did you think of the summer Happy Rebel Box? Save an additional $50 off the already reduced price of an annual subscription. Use coupon code HELLOSUB50. Expires 7/31!
Visit Happy Rebel Box to subscribe or find out more!
The Subscription
:
Happy Rebel Box
The Description
: The Happy Rebel Box is a subscription box geared for the modern woman with an adventurous, edgy, and polished sense of style. We carefully curate fashion, beauty, and lifestyle pieces, package them artfully, and ship them directly to your door. You will receive items from brands you know and love, as well as up-and-coming designers. Every piece reflects the seasonal theme of the box, along with Happy Rebel's unique style. In addition to providing our members with an exciting box full of items we know they will love, we also donate 10% of profits to carefully selected non-profit organizations focused on helping women in the United States and around the world by providing health and wellness services, access to education, and support for those affected by trafficking, domestic abuse and extreme poverty.
The Price
: $100.00 per quarter