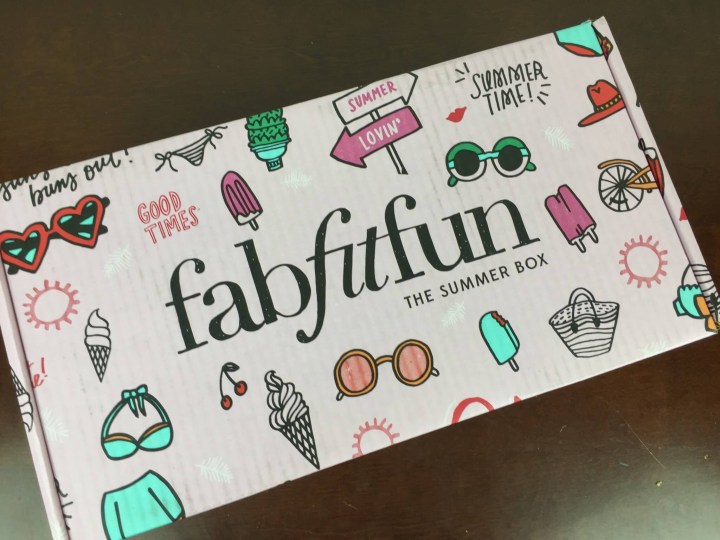 FabFitFun Box is a quarterly women's subscription box that promises fabulous beauty, fashion, and fitness items every quarter.
As of the time of this post, this box is still available!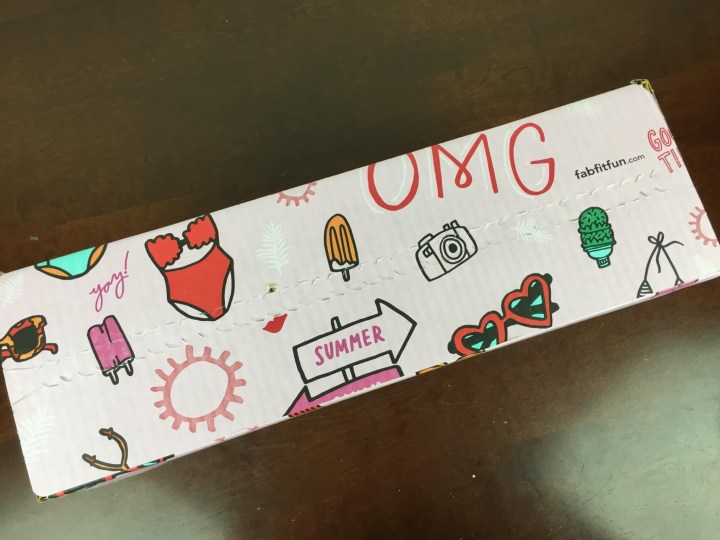 This box is still available for purchase! And the outside box? I love it! So fun!!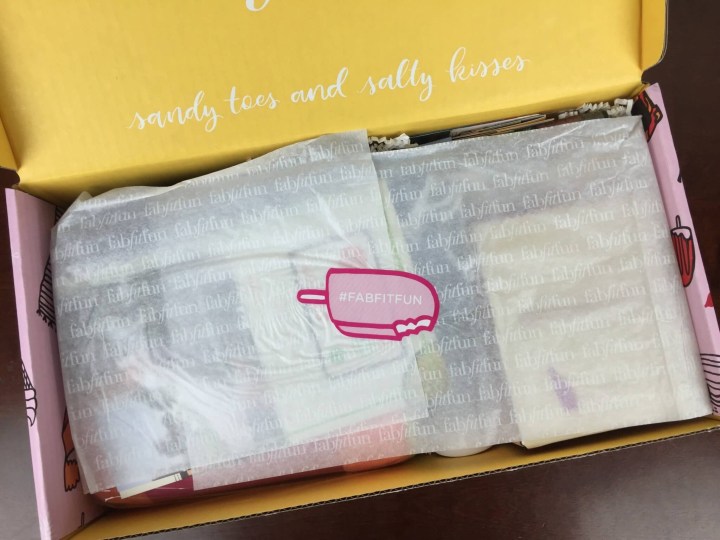 Are you a an ice cream biter? I am a no on that!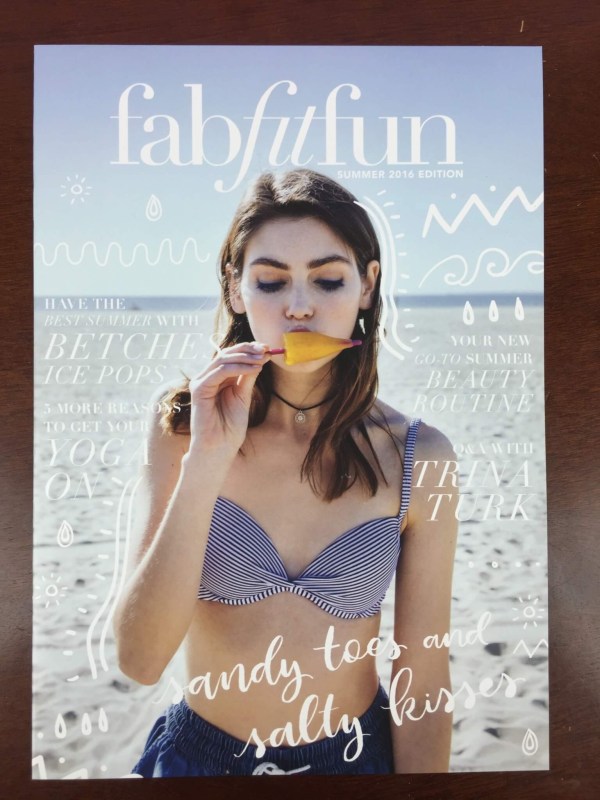 A large format mini-magazine comes in the box – it provides all the details on the products, plus fun lifestyle articles too!
Product information, editor's note, artist information.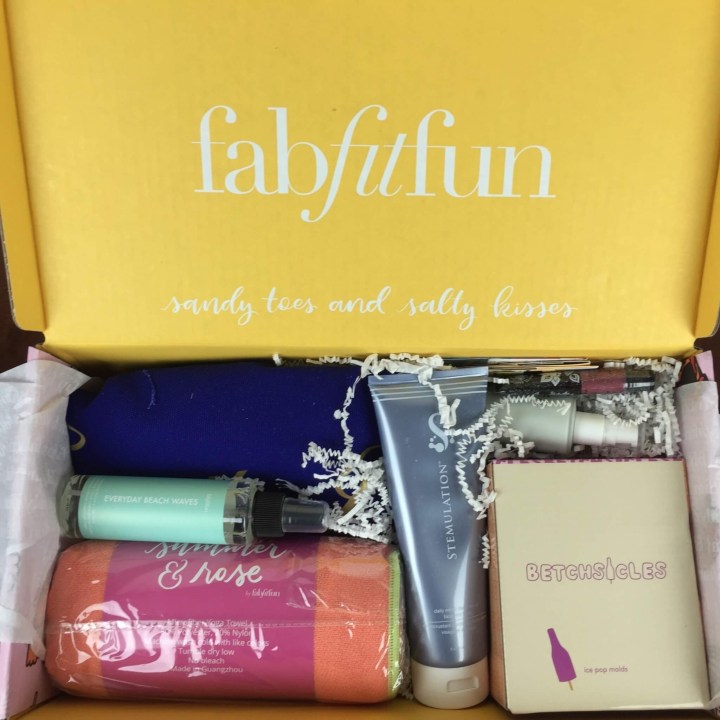 Everything in the FabFitFun VIP Box for Summer 2016! So neat and orderly!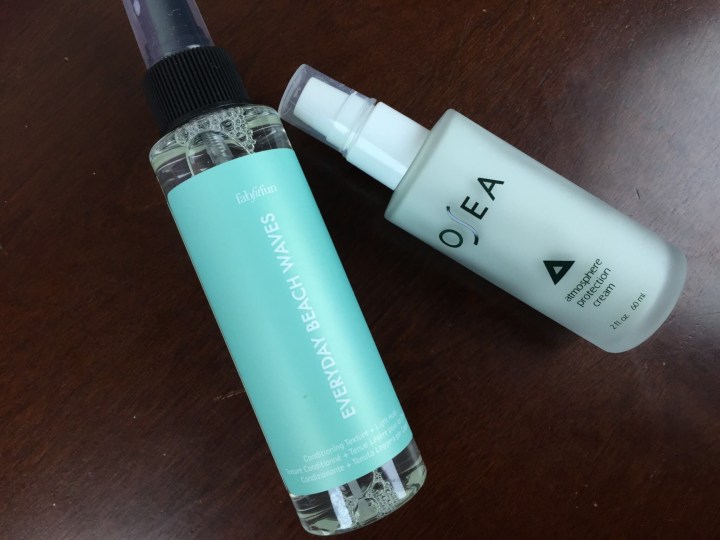 FabFitFun Everyday Beach Waves Spray ($18) It was unusual to see a FabFitFun branded item like this in the box. It actually works really great! I noticed that the back of the label says it was produced for Beauty for Real, and appears to be the exact same item as their (South) Beach Texturizing Hold Spray. The spray uses meadowfoam seed oil to keep it soft and sea salt, coconut water, and marine extracts for the beachy look and scent!
OSEA Atmosphere Protection Cream ($44) This has shown up in at least 3 other subscription boxes recently and I can't say that I'm sad to see it again! The cream uses a blend of dermal proteins to protect against and repair environmental damage and I love the seaside smell that the algae imparts. I think it's a great cream for keeping the dirt from your face and I've been using this cream for about a month or so!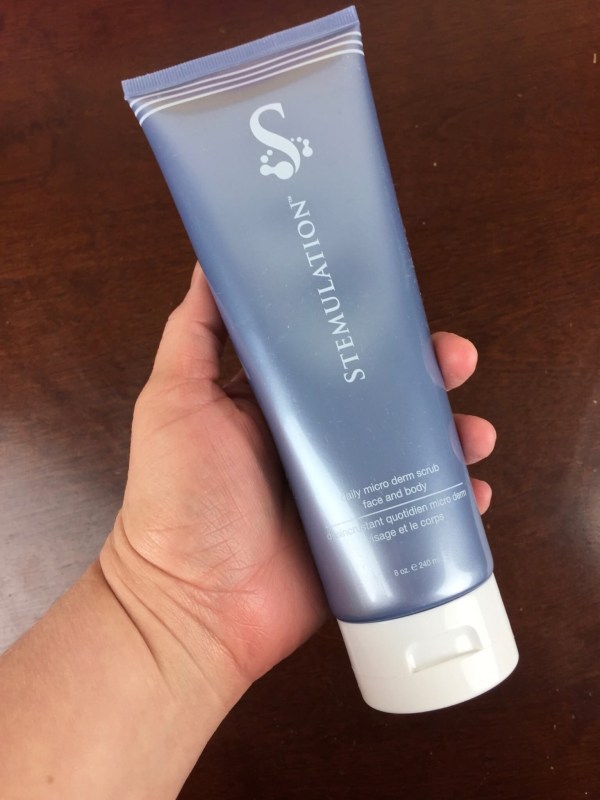 Stemulation Daily Micro Derm Scrub ($34) Hello most giant bottle of microdermabrasion scrub ever! Gently exfoliating it is absolutely perfect for maintaining your skin's texture and a super easy I can use this on everything item. I love how it foams and cleanses as it exfoliates and I think it's perfect for de-yucking after a day at the beach or just a day at work!
Exclusive – Summer & Rose Yoga Towel ($36) What a great item to keep the Fit in FFF! It's also great because it's moisture-wicking, super large, and can be loved and enjoyed even if you're not into yoga!

This item had a variation and they're all cute! I picked the middle one (I'm an annual subscriber so I can select my choices) because I thought my daughter would like it best, but they're all cute.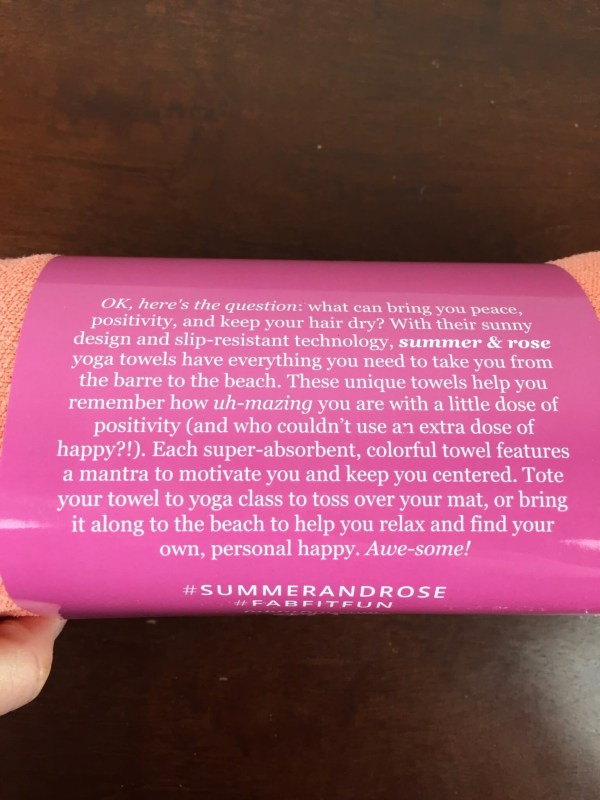 It's slip resistant because of the microfiber, which is magic, and also doubles as a beach towel.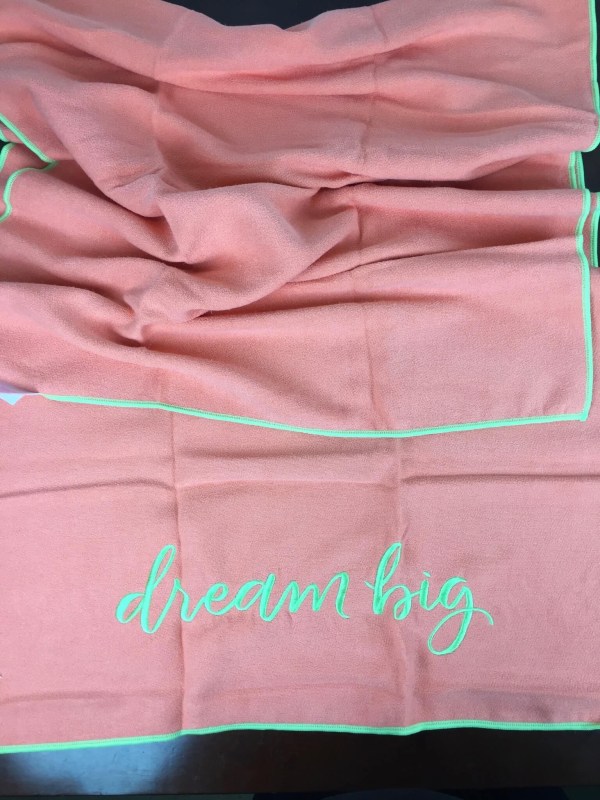 It's so big there was no way I could ever snap a pic of the entire thing – 24″x68″!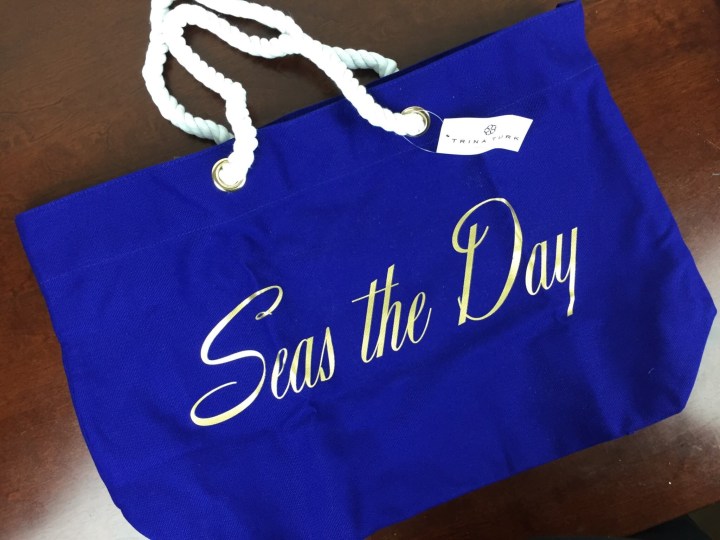 Exclusive – Trina Turk "Seas The Day" Canvas Tote ($55) This is a great sturdy canvas tote – none of those thin see-through designs here. It's really high quality and I appreciate that.
This also had item variations and I picked Seas the Day because I thought it would make my daughter laugh – and it did! She's a fan of puns!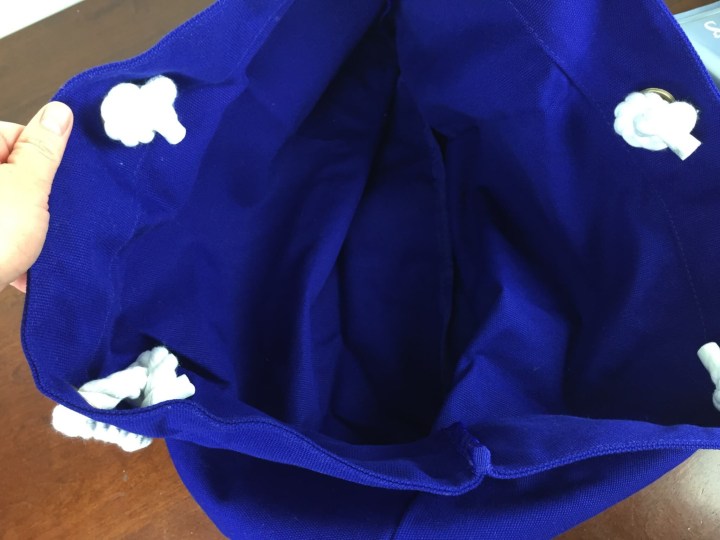 This bag will store everything and I even love the knots ending the rope handles!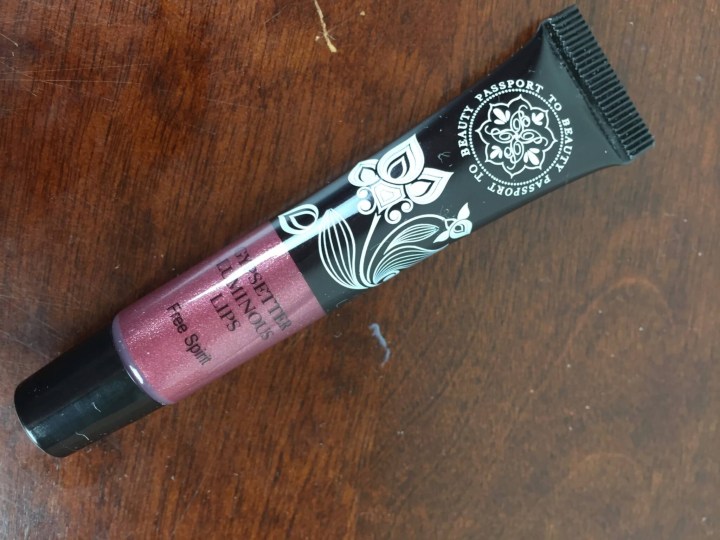 Passport To Beauty Gypsetter Luminous Lips ($18) This lipgloss is really one of the best I've used – glossy, sparkly (fun!) and basically not sticky at all. It's magic! Mine was in Free Spirit but some subscribers received Bohemian Glow or Flower Child.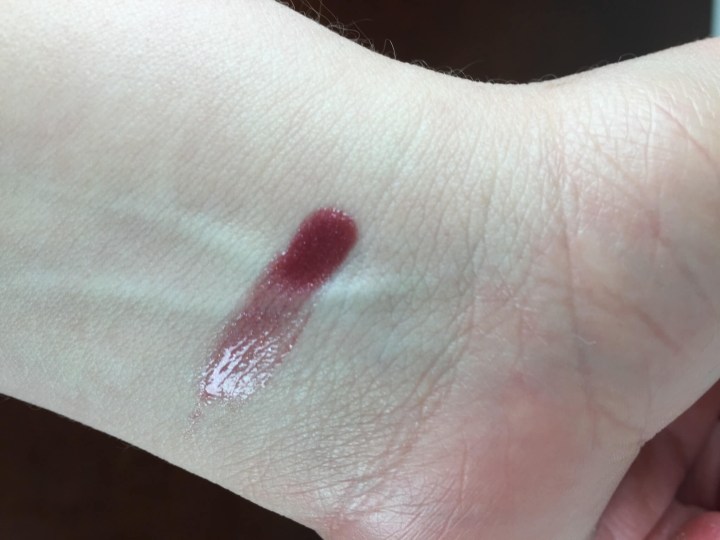 It has loads of Vitamin E for hydration and will double as a super pretty lip balm.
Betches Betchsicles Champagne Ice Pop Molds ($19) What's up Betches?
The minimag contained recipes for using these ice pop molds – fruit-laden rainbow ice pops, breakfast ice pops, or my personal fave – soak gummy bears in vodka and use those to make ice pops (warning if you just put booze in the pops they won't freeze!).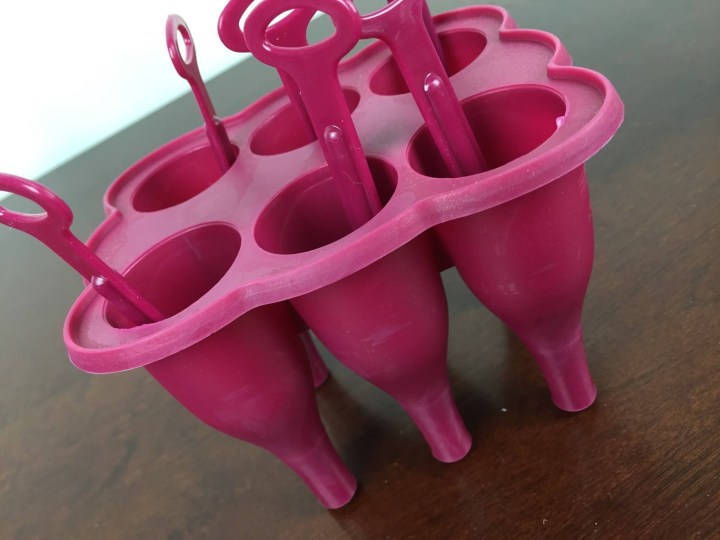 These will be really fun to make some (non-alcoholic) ice pops with my kids.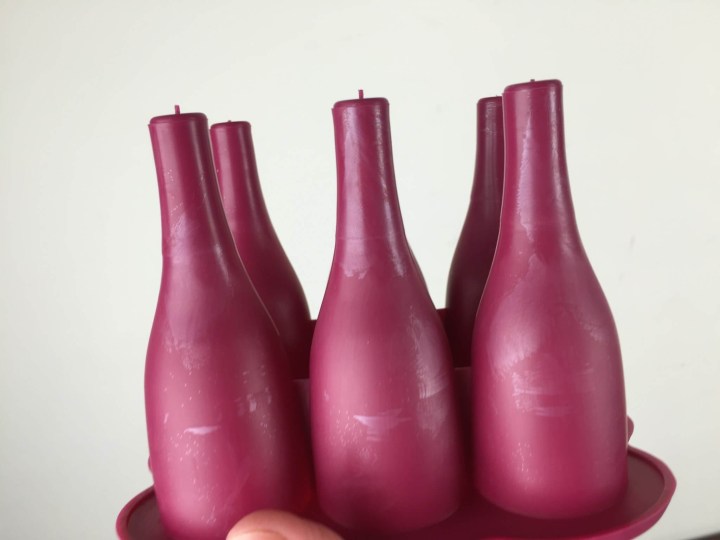 A great party idea with lots of instagram opportunities!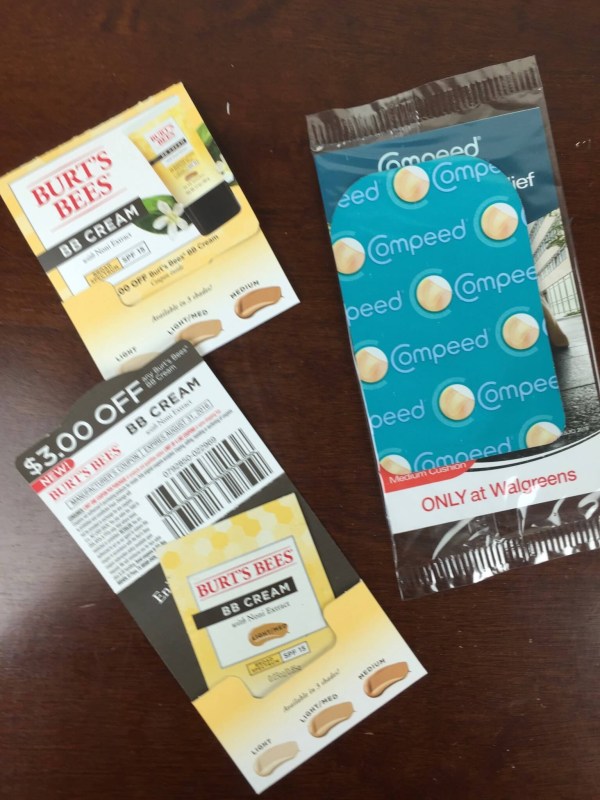 Burt's Bees BB Cream Samples: I received 2 samples in light-medium and tucked them away for a travel day – I'm always forgetting travel-friendly foundation so these are perfect (and came with a great coupon if you wanted to buy more). Some subscribers received the Burt's Bees Cleansing Oil samples instead.
Compeed Blister Cushion Sample: Sandals anyone? I'm half sandals half sneakers right now and these are great if your preferred sandals are a little ouchy.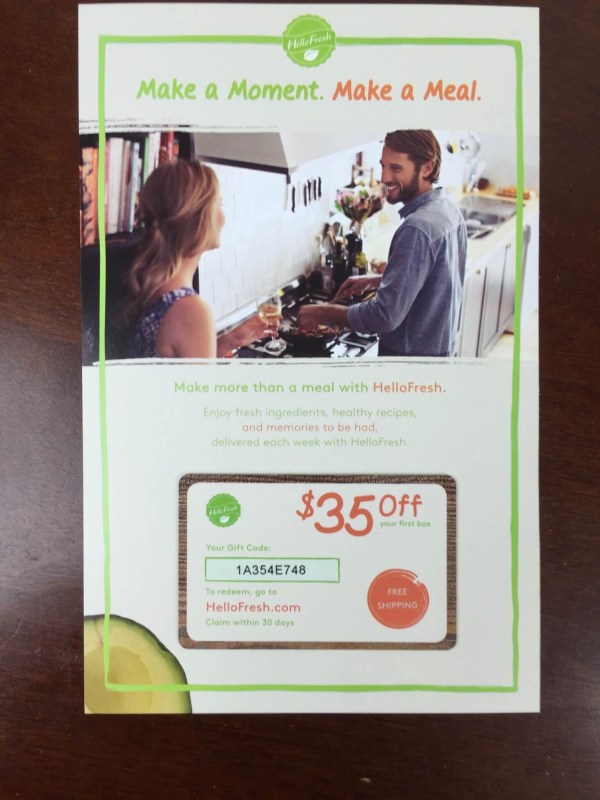 You'll also get a $35 coupon code from Hello Fresh. Read all our Hello Fresh Reviews and use one of these better codes if you're interested!
$50 Discount on your First two Boxes! Use coupon code  HF50SUMMER. Expires 07-31-2016

Take $40 off your first box. Use coupon code 7UT7K8.
I thought this was a great box with a lot of value, and the exclusive items produced for the box were really cute and fun for summer! It's shocking how much value this box had in it for $50 – and while we hear sometimes that you could go to a discount store and walk out with everything for less, that really isn't true here at all – I don't know anywhere that you can pick up these high value high quality items for such an amazing price – $50 per quarter. There weren't any gift cards this box and that was a little odd – there usually is one, but I'm ok with not! This box isn't necessarily about new item discoveries (like beach spray – I have plenty, but I can always use more!) but great stylish items at a super affordable price.
This box is still available and you can use coupon code FUTURE10 to save $10 on your first box!
Add-on time!
My box didn't ship until 6/15 and I probably wouldn't get add-ons again because of that – I picked up 2 of the round towels not realizing they would be in all the boxes this summer. Seriously ALL of them! But I'm not sad to have them because they're super pretty!
Kitsch Cherry Blossom Round Throw Blanket ($34)
Kitsch Daydreamer Round Throw Blanket ($34)
Tada! I wouldn't really call these towels actually, they are indeed throw blankets, and really fun for decorating or for outside!
I love both!
Visit FabFitFun VIP Box to subscribe or find out more! Use coupon code FUTURE10 to save $10 on your first box!
The Subscription
:
FabFitFun VIP Box
The Description
: FabFitFun VIP subscription box is a quarterly lifestyle subscription box from FabFitFun. The VIP box features a mix of beauty, fashion, fitness, wellness and home products that help you feel good from the inside out. The box includes full-size products and premium items.