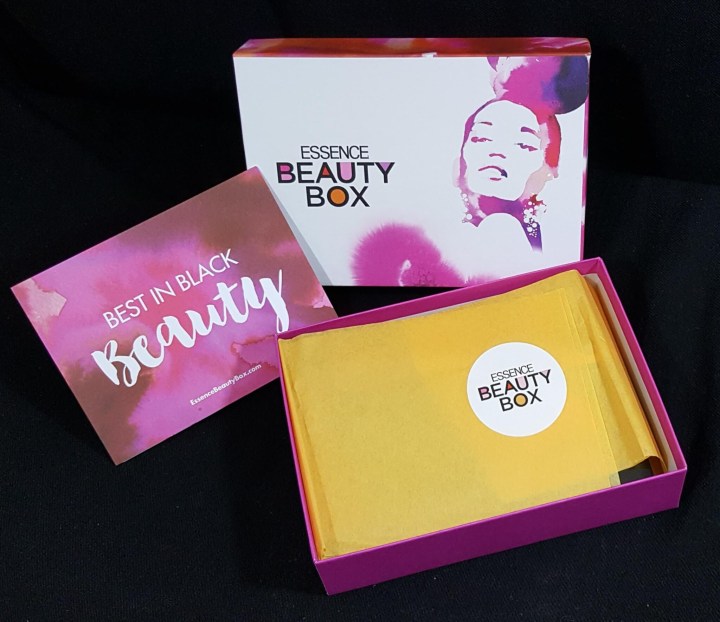 The Essence BeautyBox theme for June is Best in Black Beauty, and most of the featured products are winners of the 2016 Essence Best in Black Beauty Awards.  Essence BeautyBoxes are curated by their trusted beauty experts and deliver 5 luxe samples to your door each month starting at $15 for a single box.  For recurring 6 or 12 month subscriptions, the price drops to $12.50 per box.  You'll have the opportunity to test some of the latest and most innovative products, as well as proven favorites.  Additionally, to honor and support beauty entrepreneurship in the Black community, Essence BeautyBox also strives to feature a product from a Black-owned business in each box.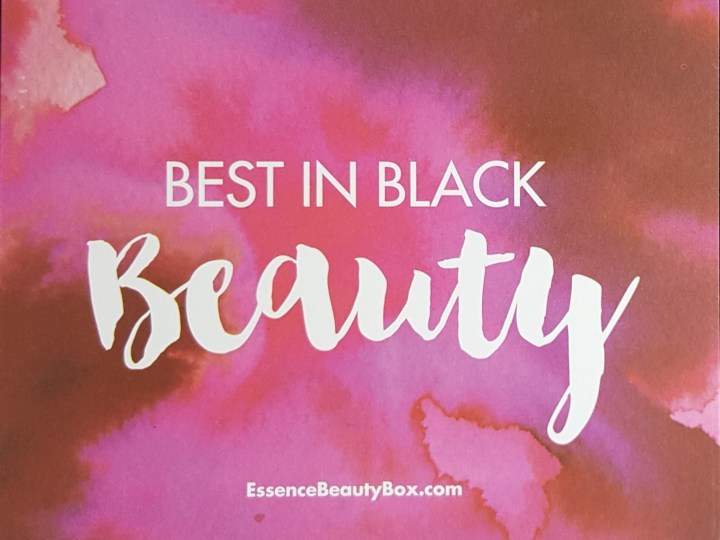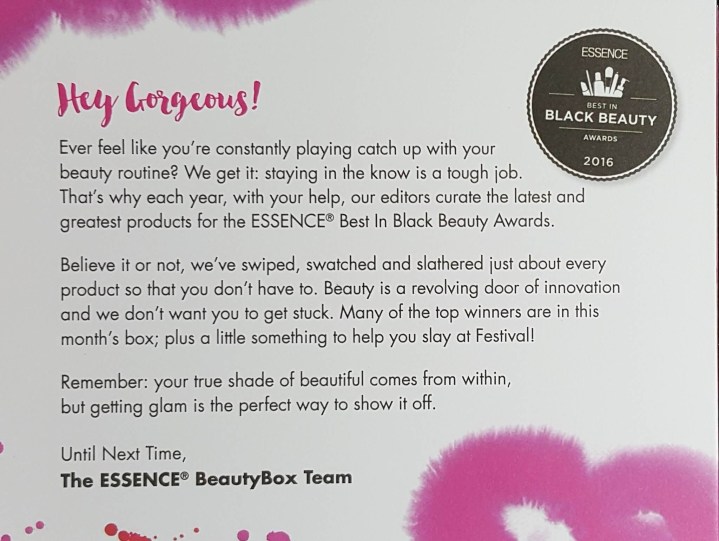 The information packet contains a note from the Essence BeautyBox Team explaining the theme, as well as information on each item and the Essence beauty editors who chose it and why.  I've received a few beauty boxes lately that mention festival season.  I'm starting to feel some envy since I'm not going to a single festival this summer.
My first look!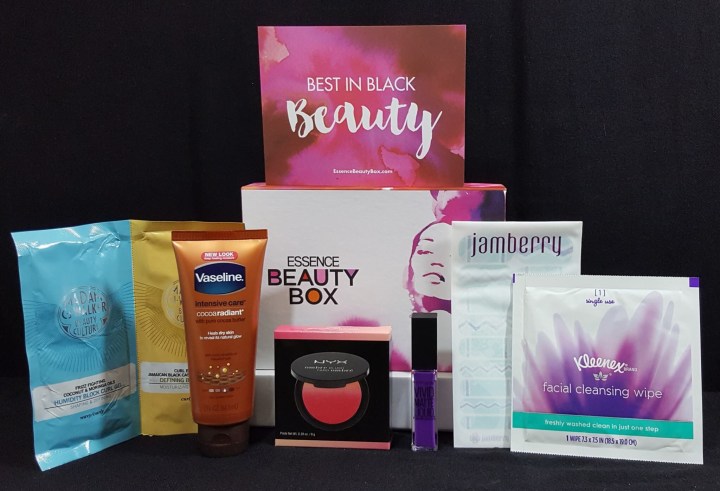 The entire June Beauty Box!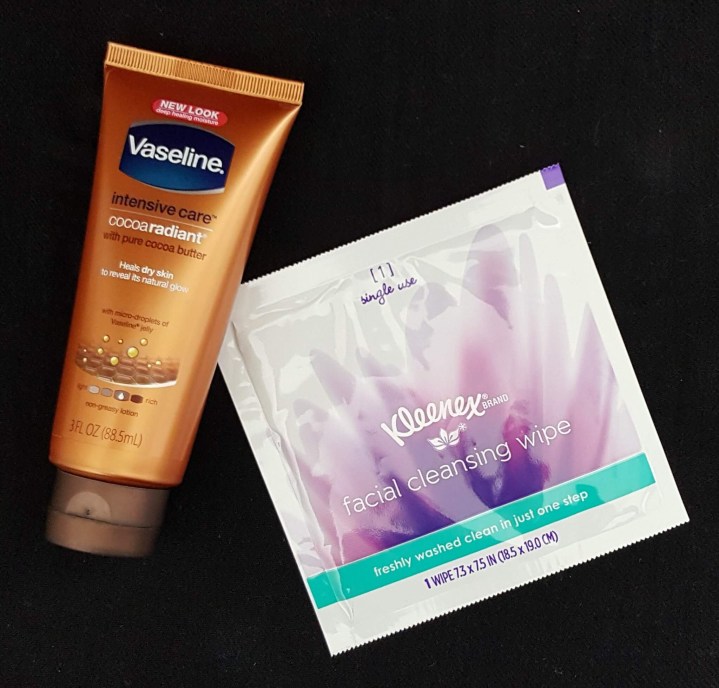 Vaseline Intensive Care Cocoa Radiant Deep Conditioning Cream ($3.39):  This formula combines cocoa butter and petroleum jelly to moisturize and heal dry skin.  This is a bit too rich for me to use on a daily basis, but perfect as a night-time foot treatment.
Kleenex Facial Cleansing Wipe ($0.40):  I will always take a facial wipe and wish that there was more than one in this box.  These alcohol free wipes are infused with a pro-vitamin complex to leave skin feeling clean and radiant in one step.
Madame CJ Walker Hair Duo – Wavy/Curly Duo ($8.66):  Pricing is based on per ounce for full sized items.  I received both of these products earlier this year from Cocotique and really like them (click here for reviews).  I love the scent of the Defining Butter Crème – very sexy!  These products performed well and did not dry out or tighten my curls.
Maybelline New York Color Sensational Vivid Matte Liquid Lip Color – Vivid Violet ($7.99):  Subscribers either received Vivid Violet (shown) or Possessed Plum.  This is a very bright purple shade, and I would have preferred the other color.  Oh well.  These lip colors are infused with pure pigments to deliver an intense amount of color in a matte finish.  This took a little longer to dry than I would have liked, but was not tacky.
NYX Cosmetics Ombre Blush – Insta Flame ($9.99):  This blush features highly pigmented colors that are inspired by the ombre trend.  Mix colors to achieve a personalized shade or use individually.  The lightest shade in this compact makes a good highlighter.  I like that I can work the compact and go from bright pink to coral depending on my mood and desired look.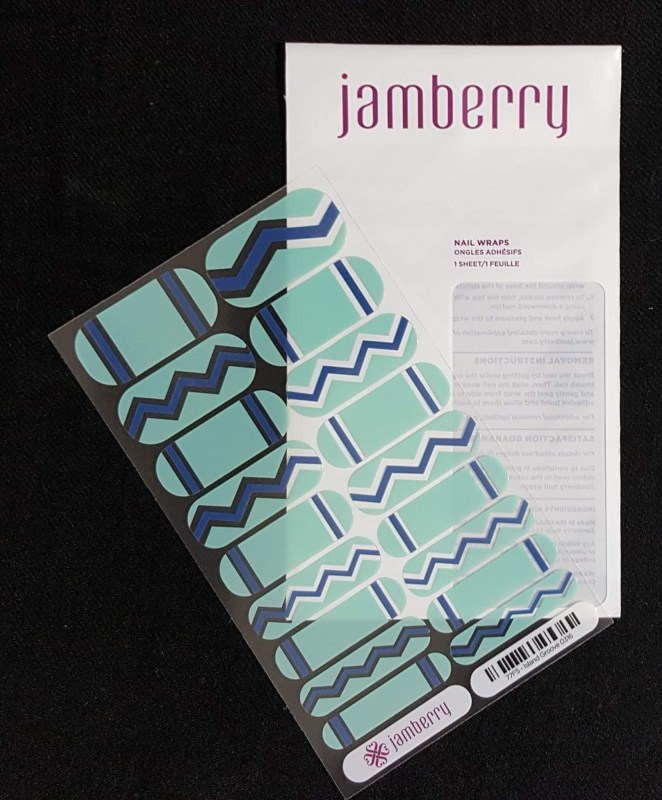 Jamberry Nail Wrap  – Island Groove ($15.00):  This is a clear and blue mixed mani.  I don't know about you, but Jamberry is all the rage around my office.  Wraps have no drying time and last up to 2 weeks.  Plus, with over 300 designs per season, the possibilities seem endless.  These do require heat to apply (a hair dryer will work).  I'm already wearing nail wraps, but will be trying these out for my July vacation.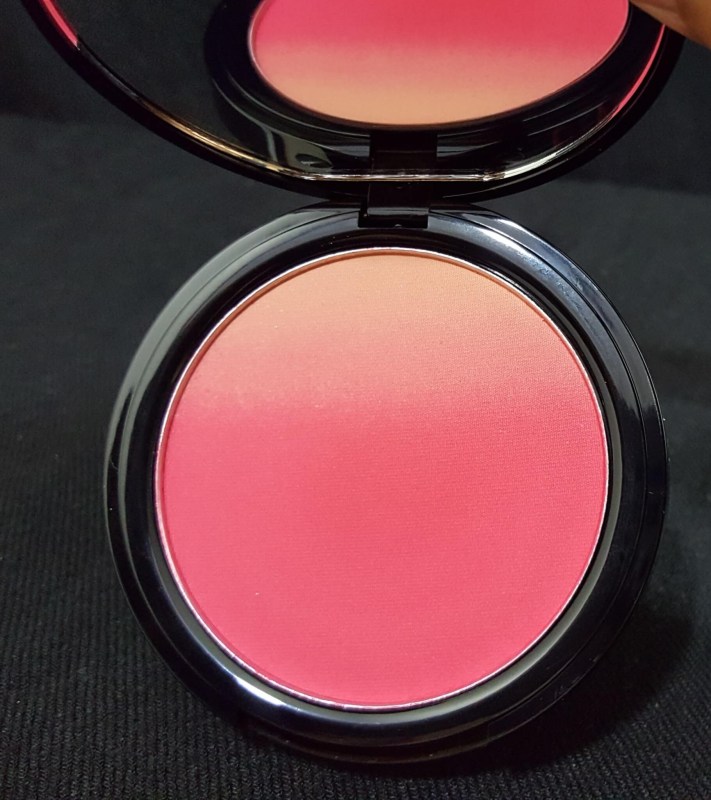 For June, my Essence BeautyBox was valued just over $45!  The selections will absolutely have you festival ready from head to toe, and I can see why some are award winners.  I'm not a fan of the lip color, so that will be gifted to either my sister or niece who are more adventurous than I am.  My favorite item is the NYX blush, which I am keeping in spite of my growing blush collection.
What did you think of this month's Essence Beauty Box ?  Did you get the Possessed Plum lip color?  Is it as pretty as it looks?  Leave a comment below to share your thoughts.
Visit Essence Beauty Box to subscribe or find out more! Use code HELLO10 to save 10% on your subscription!
The Subscription
:
Essence Beauty Box
The Description
: The ESSENCE BeautyBox celebrates your unique beauty and delivers coveted beauty finds directly to your door each month.Receive 5 luxe samples monthly, along with beauty info, tips and tricks from the ESSENCE experts.
The Price
: $15.00 per month