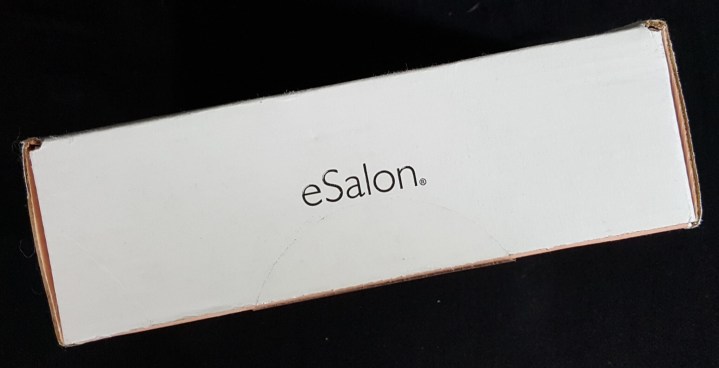 eSalon's Custom Color service provides individual hair color, crafted just for you, with personalized instructions for an easy at-home application.  The advanced formula is developed by renowned master colorists with high-quality ingredients for rich, long lasting color and superior gray coverage.  A single application of eSalon's Custom Color is $24.95 per box; however, you can save 20% ($19.95) by enrolling in the auto delivery service.  My account is set up with an 8 week interval between deliveries; this can be changed for more or less frequency.  Orders can also be skipped, if desired.  Try your first box for $10!
eSalon's Color Philosophy:
"eSalon was inspired by the idea that beautiful, quality hair color can be accessible without the uncertainties of retail products and the excessive expense of salons.  We take into account natural hair color, amount of gray hair, previous color applications, hair texture and condition, desired color, and other variables, so you get custom formulated hair color that you could never get off the shelf."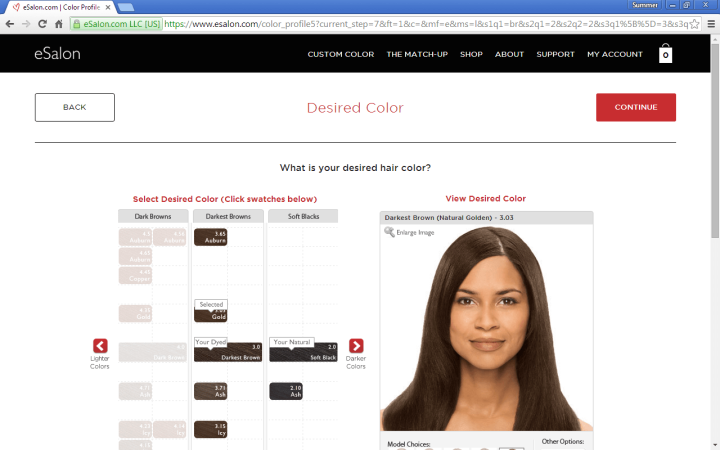 Before selecting your color, eSalon has you complete a hair profile to get a better understanding of your hair (condition, color desires, texture, etc.) and information on your skin tone and eye color.  This helps to customize a color that complementary to you.  
All of the tools in your color kit are personalized and safely packaged.  Your kit contains your custom color, developer, and coloring accessories.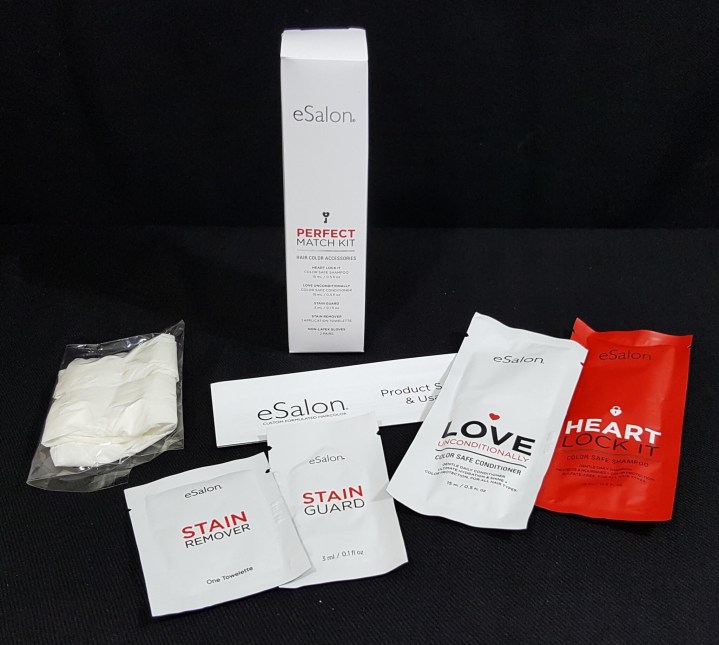 Everything in the color accessories kit – Heart Lock It Shampoo & Love Unconditionally Conditioner, 2 pairs of gloves, Stain Guard, and Stain Remover.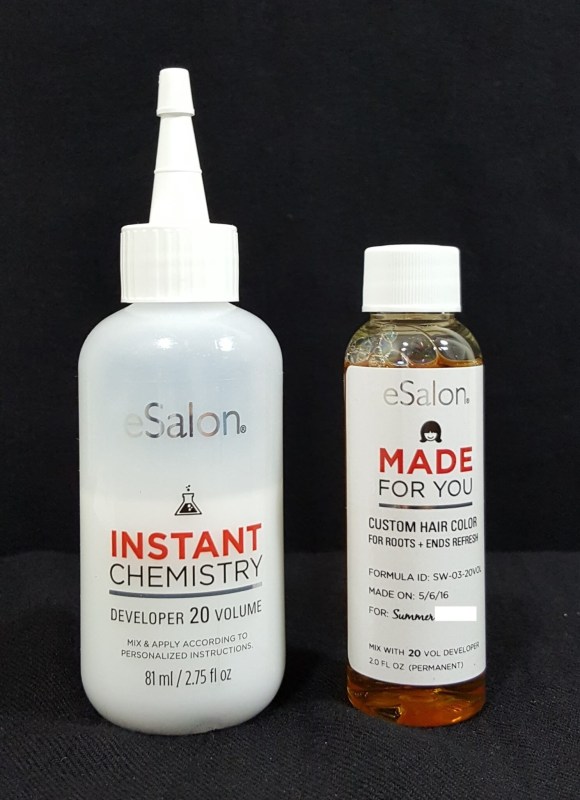 My color selection was Darkest Brown (Natural Golden).  This kit is a root touch-up/color boost with my customized hair color formula.  I wanted to lighten my hair a bit for the summer, but it was not recommended to lighten over the color treated hair.  So, for my next color, the eSalon stylists suggested lightening my roots to gradually match my ends.  I just need to determine what color in my range I'll go with, I guess.
These are my personalized coloring directions.  eSalon also has these available online, just in case they get misplaced.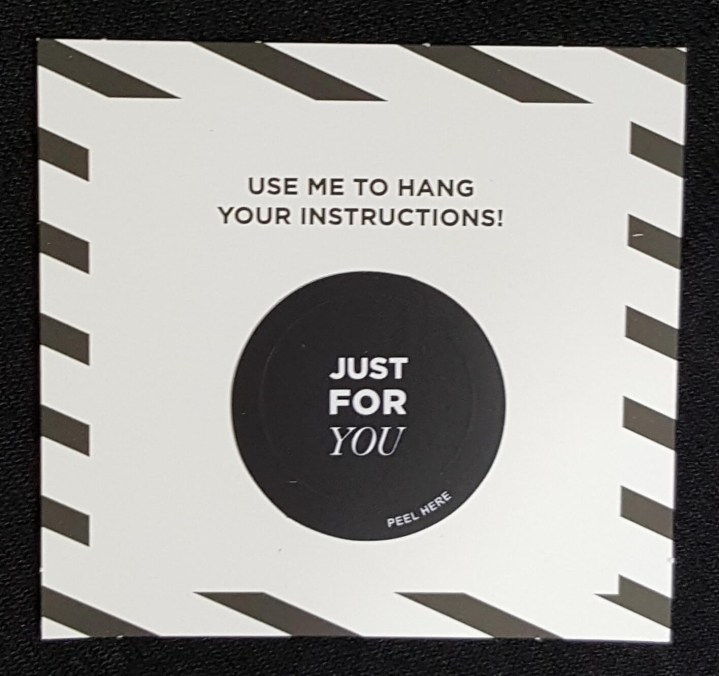 It's the little things that make me happy.  In this kit, eSalon included a sticker to hang my coloring instructions with.  I tend to have a cluttered bathroom counter, and this allowed me to leave my clutter scattered around because my mirror became a notice board.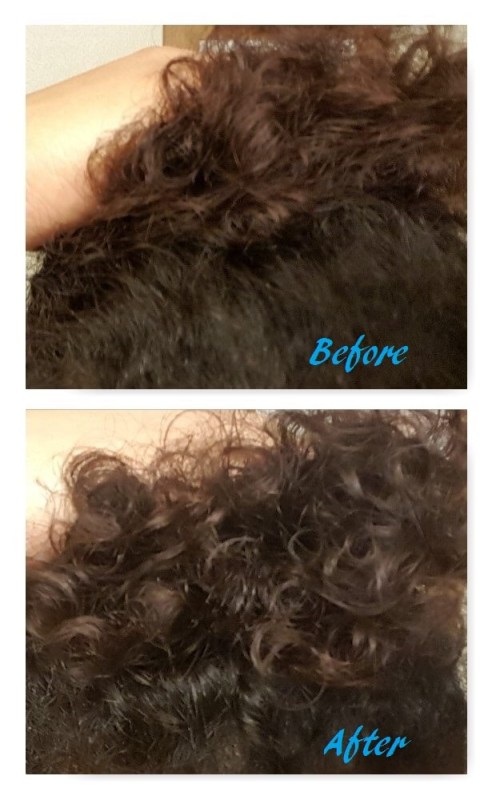 Here are my before and after shots.  There's not much difference to my roots, which is intentional.  When I chose my color, my intention was to go back to my natural color.  What you don't see, are the grays that needed to be covered.  The biggest difference is the lack of brassiness in my ends afterwards.  Although this was a root touch up, you are directed to add color to the lengths of your hair for the last minute before rinsing.  While not long, it is enough time to deposit some color/tone.
Another happy coloring session.  To help maintain my color between sessions, I've recently begun to use the Tinted Love Color Enhancing Treatment.  Thank you, eSalon!
Visit eSalon Custom Hair Color to subscribe or find out more! Save 50% on your first box of color! Deal applies automatically, just visit and subscribe.
The Subscription
:
eSalon Custom Hair Color
The Description
: Get individually blended
hair color
crafted just for you by professional colorists. Individual
hair color
, crafted just for you, with personalized instructions for an easy at-home application. Advanced formula with high-quality ingredients for rich, long-lasting color and superior gray coverage. Our hair colors are not pre-stocked. Every order is custom blended, bottled and packaged, then sent to the client as soon as it's completed.
The Price
: $19.99 per month