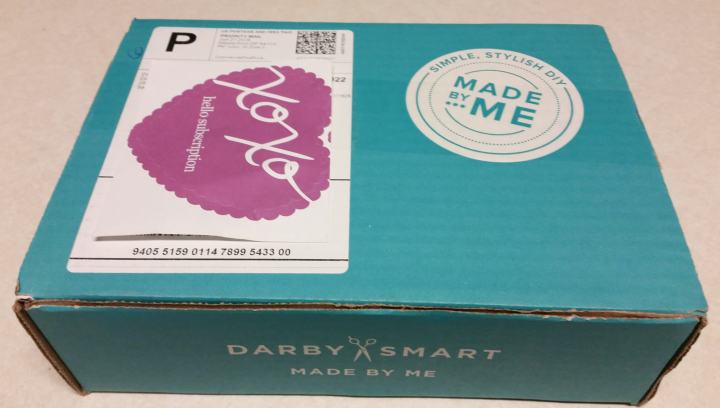 Darby Girl is a product of the DarbySmart DIY site (in conjunction with Girls' Life magazine).  Aimed at tweens and early teens (Girls' Life is directed to 10-15 year old girls), this subscription box provides "dazzling DIY materials, cinchy step-by-step instructions, awesome inspiration, and more."  Sent every other month (February, April, June, August, October, and December), Darby Girl sends craft projects "from fashion accessories to room decor and more" and is "carefully curated just for GL readers and inspired by our favorite new trends."  The cost is $19/box with discounts for paying for 6 months or 12 months at a time.
I reviewed this month's box with my older daughter, aged 14.  Let's see what's in this month's box.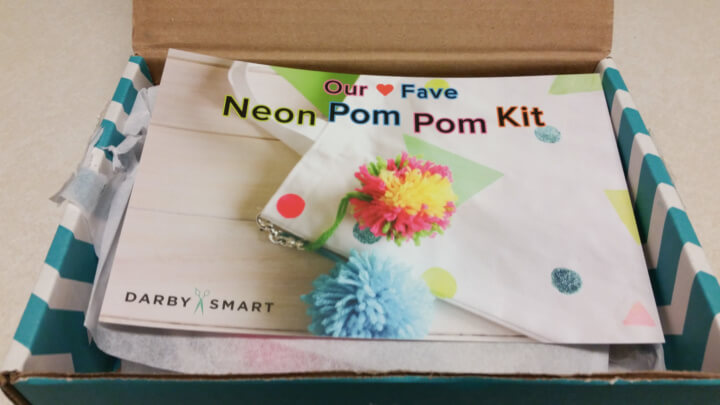 Neon Pom Pom Kit!  Well – neon and pom poms are two faves in our house, so this looks like fun.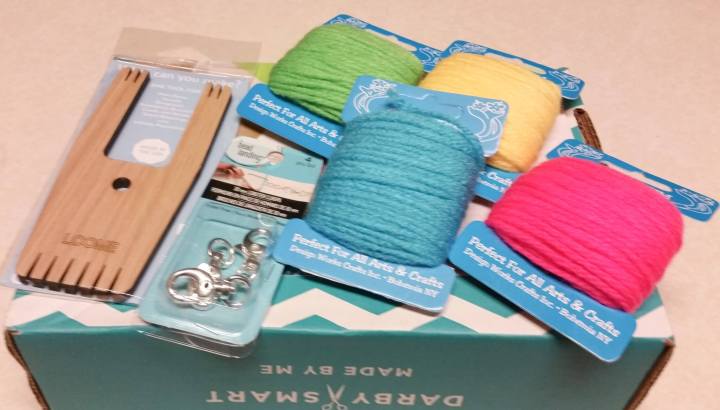 Here's a look at everything in the box.  Love those bright colored yarns!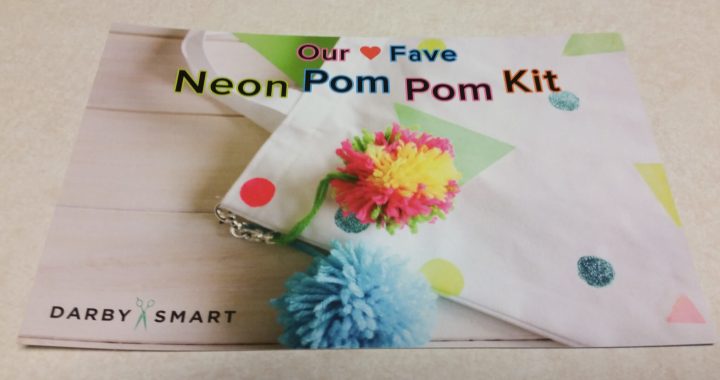 As usual, the instruction card in our box doesn't actually tell us how to make the project; instead we need to visit the Darby Smart website where it tells us everything we need to know.
The card does, however, provide a lot of inspiration – suggesting various things that can be made with the yarns and pompoms, as well as listing a variety of things that can be made with the included tool.  As usual, the card is beautiful, full color, which really highlights the fun of the neon colored yarns.  Let's take a closer look at the various items.
Yarn:  Look at this awesome yarn.  The box included 4 different brightly colored yarns – plenty of each color to make a few pompoms or tassels.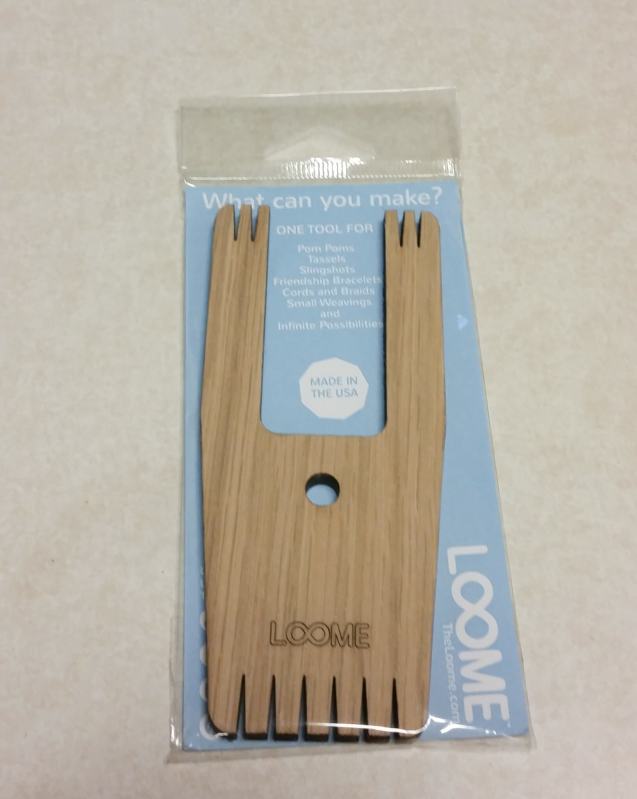 Loom Tool:  This is a cool tool – it makes it super easy to make pompoms, tassels, friendship bracelets, and more.  The instructions on the Darby Smart website provide the steps to make pompoms and tassels, as well as videos.  Everything was very straightforward and my daughter was making pompoms in just a few minutes of opening the box.
Clasps:  The box also included a package of clasps so you can turn your pompoms into keychains or bracelets.  My older daughter plans to make a pompom keychain for her younger sister who is obsessed with key chains.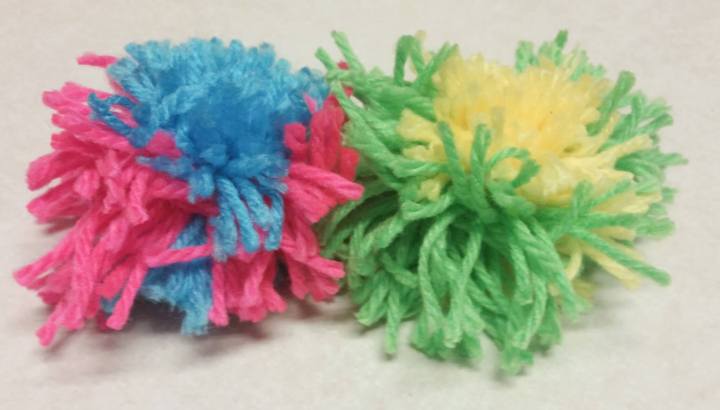 Here are a  couple of the finished pompoms.  As I mentioned above, my daughter was easily able to follow the instructions and make the project with no outside assistance.  The colors were fun and she ended up making a bunch of little multicolored pompoms until she ran out of the included yarn.  Even after, she is still able to use the loom tool to make more pompoms with yarn we have around the house.
Bottom Line:  This box was completely appropriate and fun for the suggested ages of 10-15 years old.  Unlike some of the other boxes, my teen daughter really liked this project and the resulting pompoms.  I liked that the box included the loom tool, which can continue to be used even after the included yarn is used up.  To do the project didn't take my daughter as long as some of the other boxes, but she definitely had fun while she was working on it.  Darby Girl is a good project box for crafty tweens and early teens – they do a great job of varying the projects each box, so it's always something new.  My girls look forward to this box every time!
Have you tried Darby Girl? Get 1 month free with an annual subscription! Deal applies automatically, just visit and subscribe.
Visit Darby Girl to subscribe or find out more!
The Subscription
:
Darby Girl
The Description
: From fashion accessories to room décor and more, every project is carefully curated just for Girls Life readers and inspired by favorite new trends. Each Craft Club box contains everything you need to make something amazing.
The Price
: $19.00 every other month