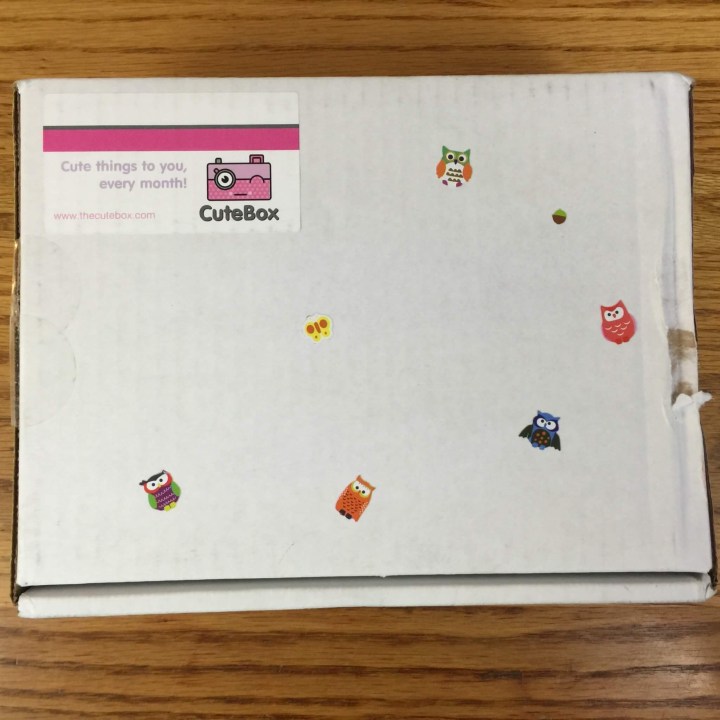 The CuteBox is a monthly subscription box full of curated kawaii or cute items delivered to your door every month. The subscription costs only $18 a month, and each box contains 10 or more cute/pretty/lovely goodies such as wall stickers, jewelry, stationary, nail art supplies, hair accessories, candy treats, etc.
With The CuteBox, even a boring box is made cute with little stickers.
Everything in my box! Bright colors just make all the good stuff pop. Almost impossible not to dive into the cuteness.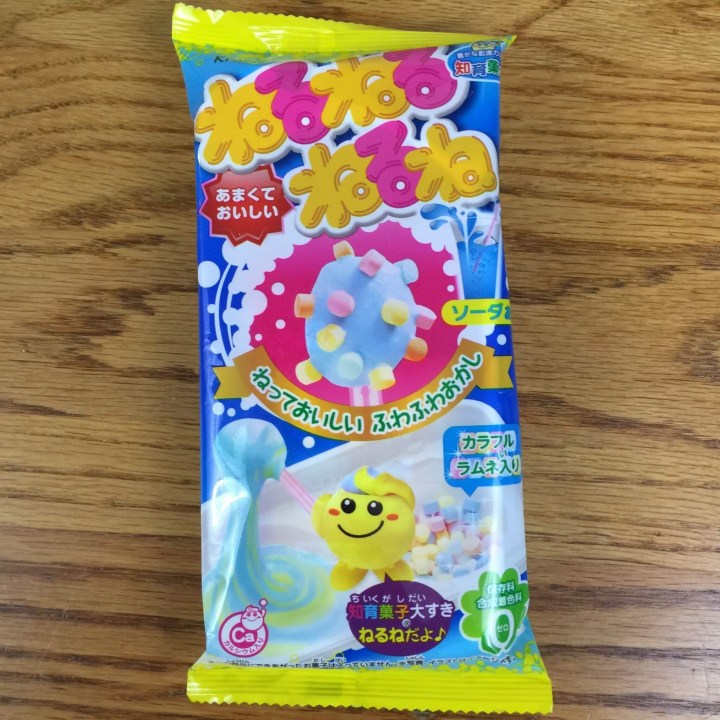 Neru Neru Nerune DIY Kit: This looks like marshmallows on the packaging but when you open the package its individual color packets and a little spoon. There is a youtube video that helps explain how to make this candy I just have not been able to sit down and do it. It looks fun!
Jyu-C strawberry shortcake candy was sweet but not too sweet and tasted just like strawberries. I was a little sad that I had to share them, they are that amazing.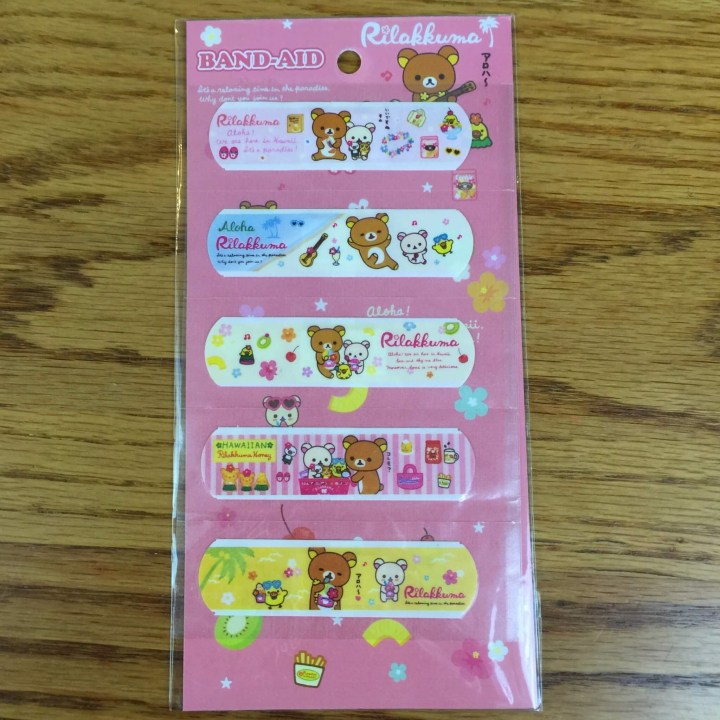 Teddy Bear band aids, they almost make you want a cut just so you can sport them. What "boo-boo" wouldn't be instantly healed with one of these?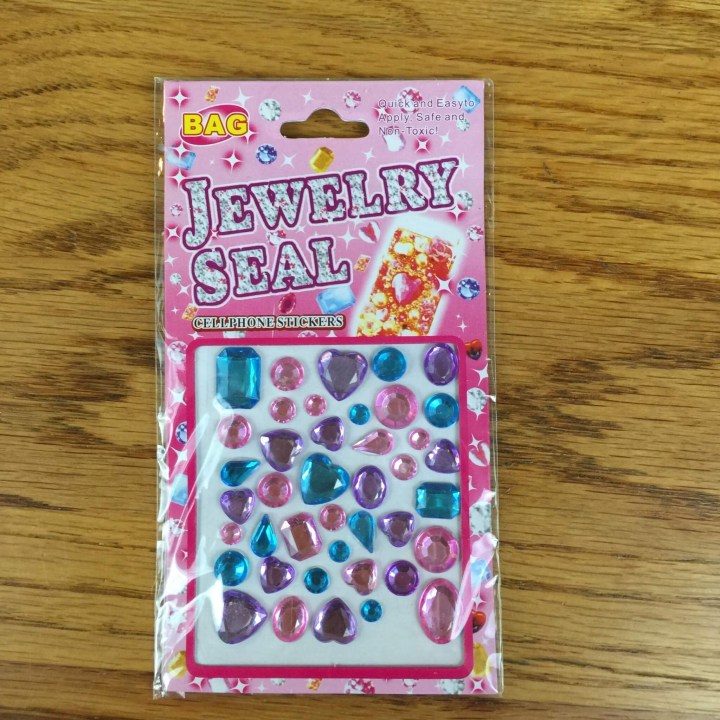 Jewelry gem stickers to make everything sparkle and shine. Honestly I don't want to see these on my phone case but I"m all about finding a great project for them.
Bunny Key top cover! This is so cute and will keep my keys separate from the hubby's and the kids. Never again will I have to guess which key goes to the front door.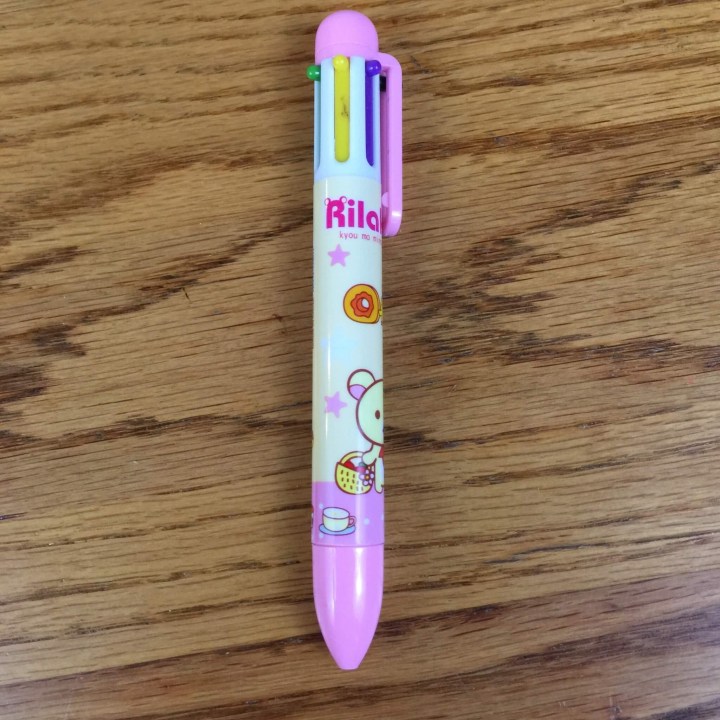 Multi colored ink pen. This is  a blast from my past that I have to share with my daughter. These kind of pens were a symbol of status in grade school and I think I just got a whole lot cooler on the call center floor at work, that is until I have to give it to the real cool kid in the house, the 12 year old.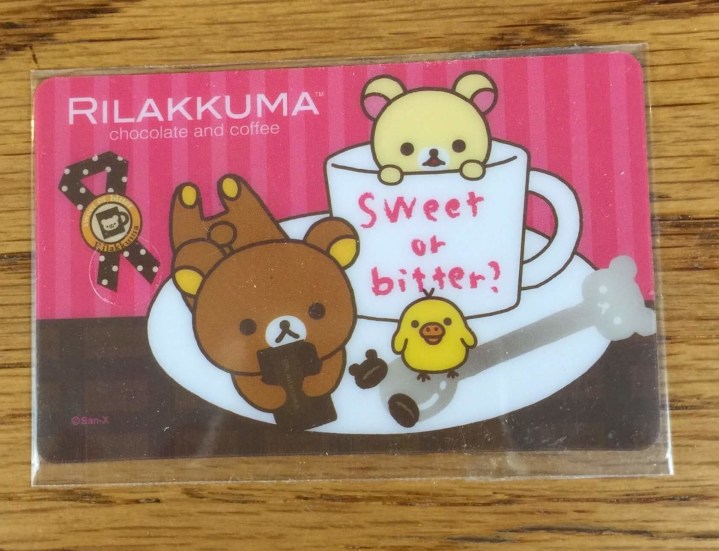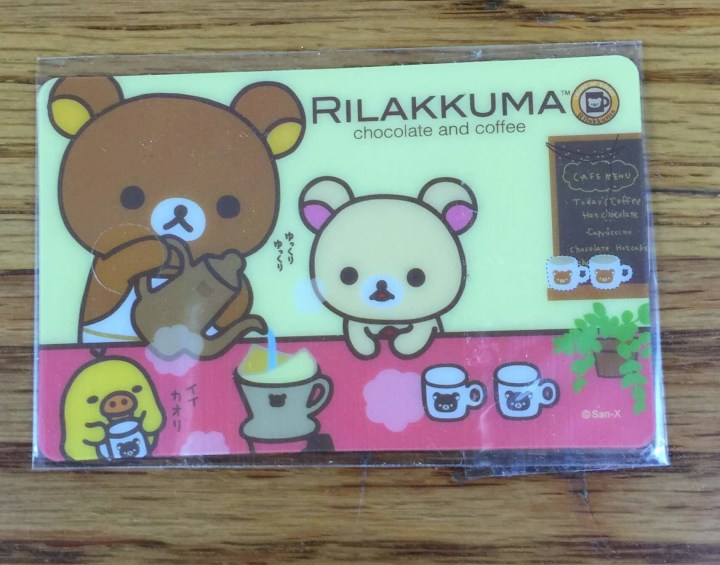 These little cards had me completely baffled, are they credit cards or stickers or just filler? Well after a lot of pulling and peeling they are hardcore stickers.
Rilakkuma and Korilakkuma bells. I have no idea who these characters are but they are super adorable. Use these bells as phone or key charms or tie them to your shoes and annoy your teachers and fellow students.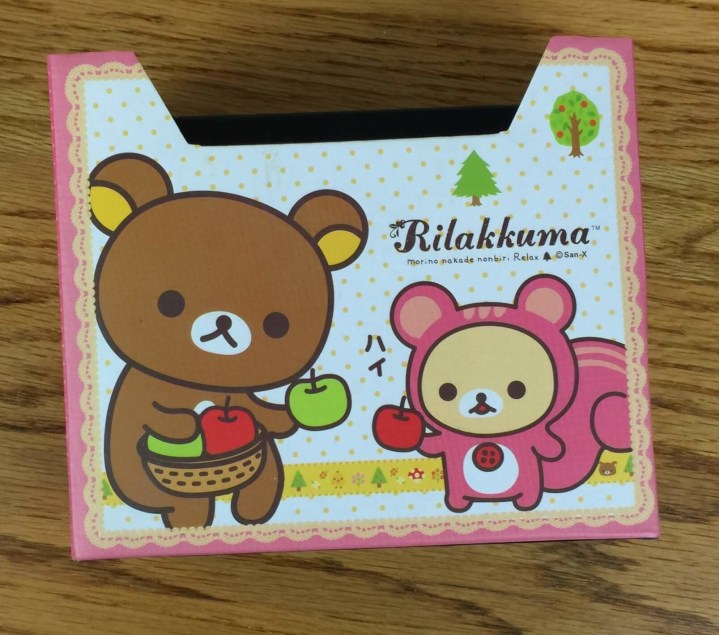 Fold up stationary box or in my house I call it a treasure collector. super simple to push into place so my hope is that it will break down as easily.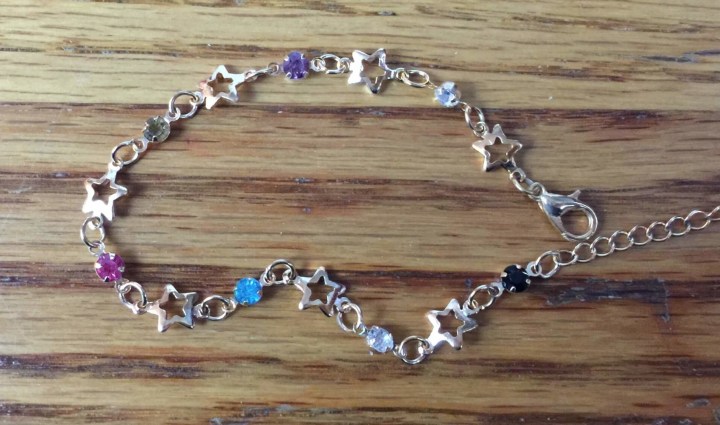 Star and gem bracelet is so dainty and cute.
All of this cute in one box is just too much, I may have to share. I was super happy with new candy and cool trinkets.
What do you think of The CuteBox? Save 20% on any plan with coupon code thecuteone!
Visit The CuteBox to subscribe or find out more!
The Subscription
:
The CuteBox
The Description
: The Cute Box is a monthly box full of handpicked cute/pretty/lovely/interesting items directly to your home every month! Every box includes 10+ (no limit aside from what will fit!) of cute items picked by us and could include items such as wall stickers, nail art supplies, hair accessories, jewelry, stationary, candy treats.
The Price
: $18.00 per month