Why a Cat Sticker Club? Because Cats! Receive one cat sticker designed by an artist for only $3.50 a month. The vinyl sticker is usually 3″ to 4″ wide. It's a meowvelous gift for cat lovers and sticker lovers alike. 10% of the profits are donated to cat charities, shelters, and rescues.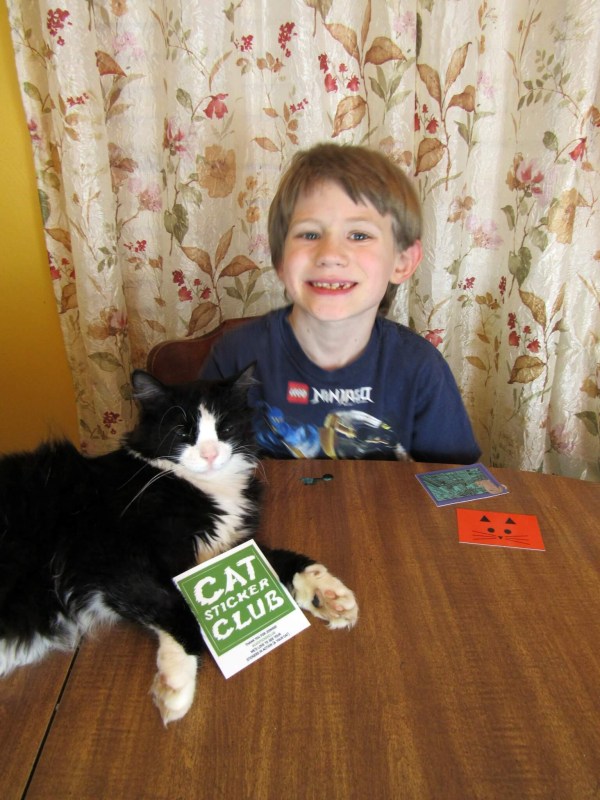 Sylvester is getting into the spirit of the Cat Sticker club.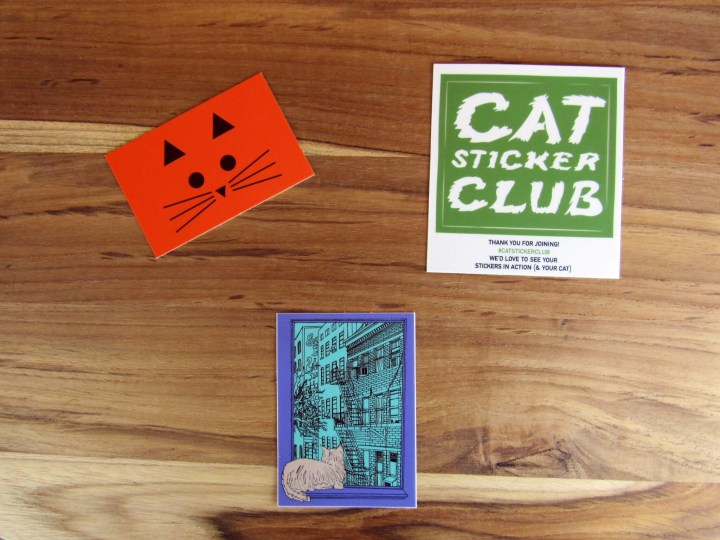 Here are the items for the June 2016 Cat Sticker Club,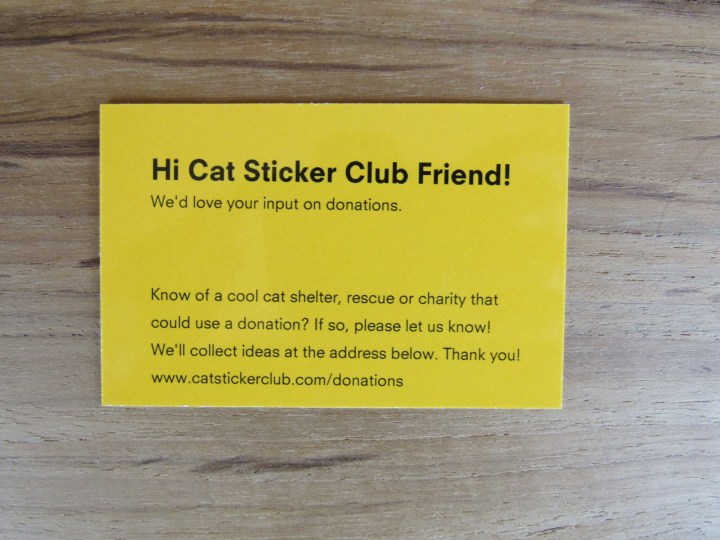 I received a note asking about shelters, rescue, or charities that need a donation.
A Cat Sticker Club sticker was included for joining the club.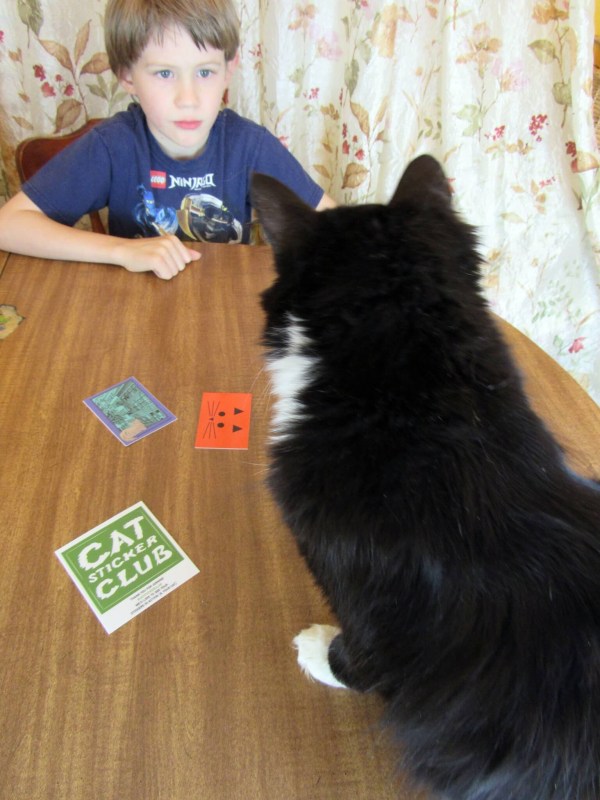 J and Sylvester are practicing their cat stares in anticipation of the sticker.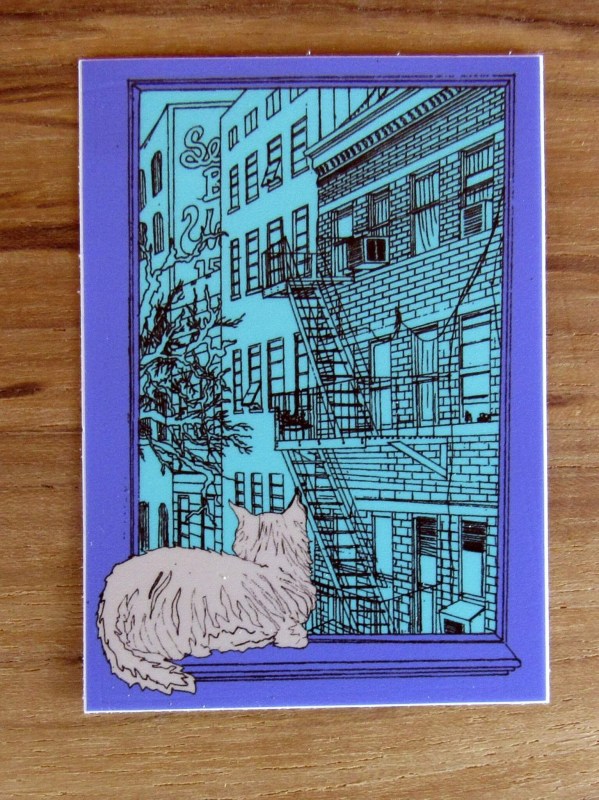 The June Sticker is a gorgeous gray cat staring out at the window watching the city. The vinyl sticker is weatherproof and durable. Stick the sticker wherever you want! Our cats love looking out the window. There is a blurb about the artist on the website.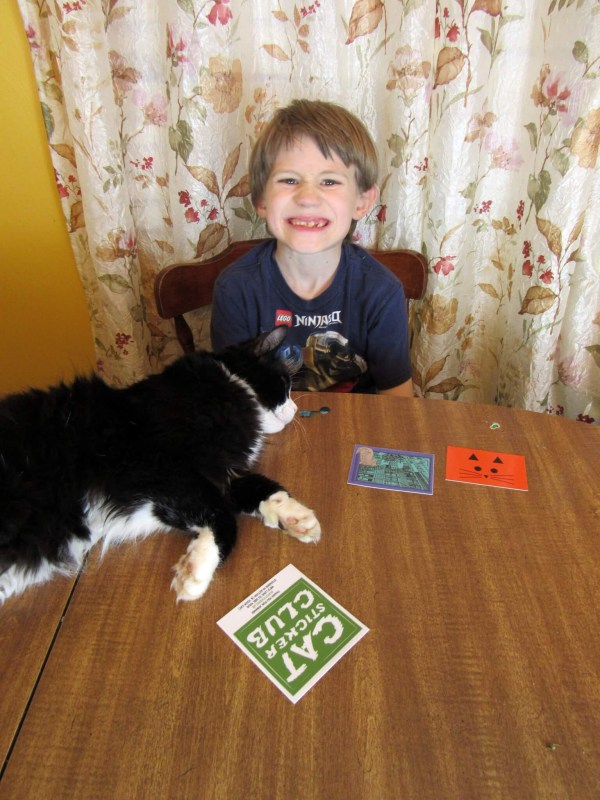 Sylvester is tired out after working hard on this review! J is counting down the seconds until he can put the sticker somewhere in the house.
J, age 7, is a cat fanatic. He loved the cat sticker and planned to stick the sticker on something large. The Cat Sticker Club is a fun gift for lovers of cats and stickers. It's an inexpensive pick me up that will leave you smiling as you look at your sticker. It also makes a purrfect gift for that hard to gift cat lover!
What do you think of Cat Sticker Club? Save 10% with coupon code  CATHELLO.
Visit Cat Sticker Club to subscribe or find out more!
The Subscription
:
Cat Sticker Club
The Description
: Cat Sticker Club is a monthly cat sticker subscription. Cat Sticker Club curates cute art of kitties, creates high-quality stickers, and brightens up your mailbox every month. It's a fun little way to show your feline love or make your favorite cat lover smile. And it's only $3.50 per month! Stickers are 3-4" wide on average and made from weatherproof, durable vinyl. Check out our Instagram #catstickerclub to see fun images of members with their cats and stickers. We donate 10% of profits to cat shelters and rescues.
The Price
: $3.50 per month