Getting a Boxwalla subscription is the best way to discover artists and artisans from all over the world for $49.95 every two months. There are four boxes to choose from the Green Beauty Box, Book Box, Food Box and Film box. I went for Boxwalla Book (always for the books) since it gives an opportunity to really branch out and learn about the world.
A short letter asking people to stay connected via social media but more importantly a quick glimpse into the each of the featured writers.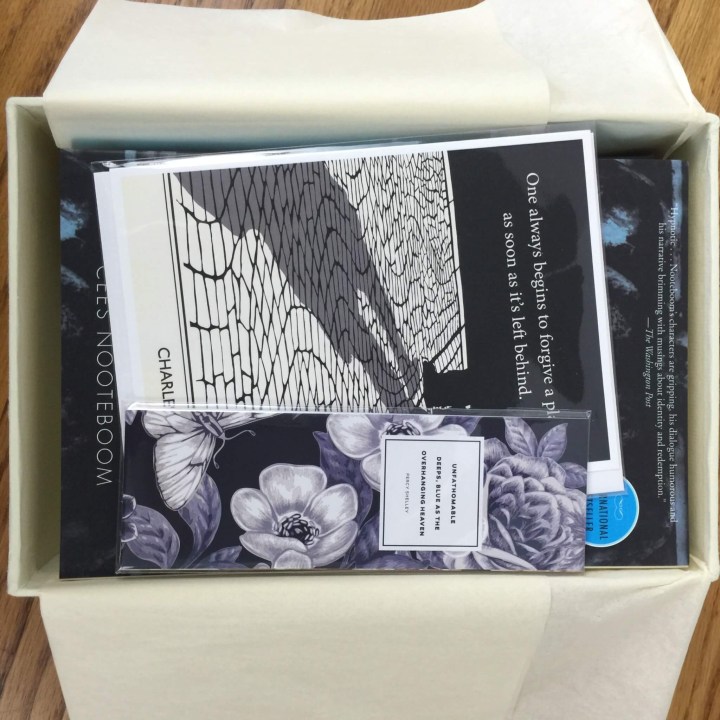 This months box had a few extra goodies that weren't books…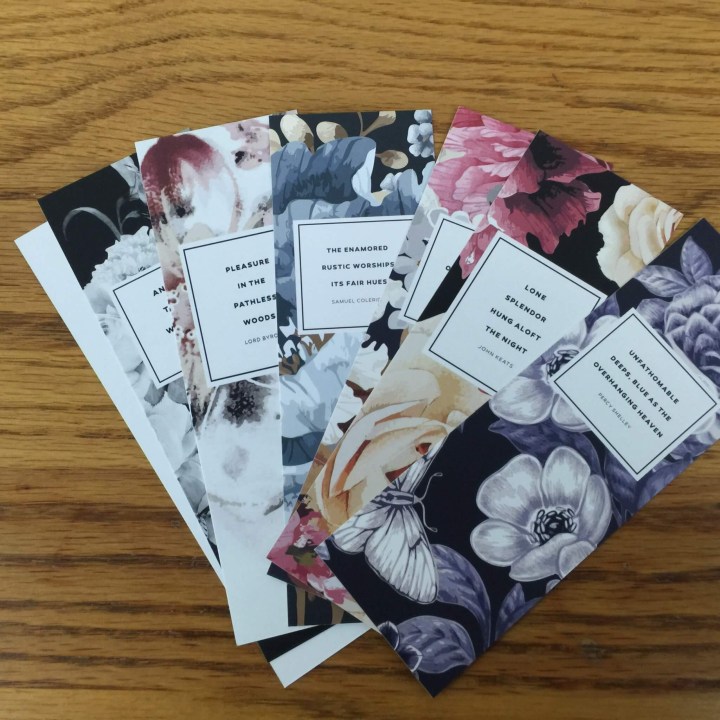 A summer inspired bookmark set brings to life words of the British Romantic poets from Obvious State. These beautiful blooms will definitely help create the best summer reading atmosphere.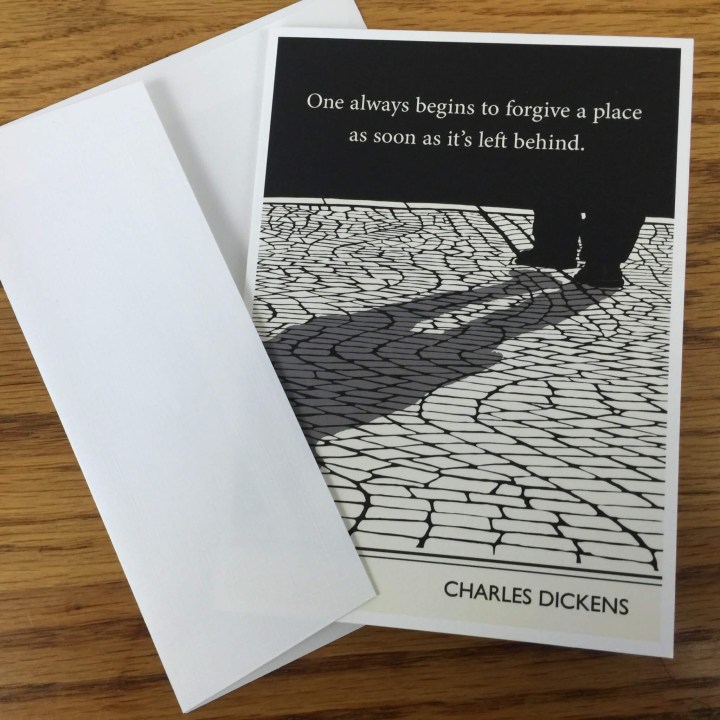 A beautiful in its simplicity 'Cobblestones' greeting card that can either be kept or gifted with a quote from Charles Dickens reminding us of the places we have been.
Lost Paradise by Cees Nooteboom ($14) After doing some research on the author I am super excited to be introduced to his work, he's been mentioned as a candidate for the Nobel Prize in literature. Without spending time doing some hardcore searching I would never have found this book. Most of the reviews are positive which makes me want to read it all the more.
In Lost Paradise, Nooteboom sets out to connect two seemingly unrelated strangers whom he has glimpsed on his travels, and to explore the major impact that small interactions can have on the course of our journeys.

A beautiful woman aboard a Berlin-bound flight becomes Alma, a young lady who leaves her parents' Sao Paolo home on a hot summer night in a fit of depression. Her car engine dies in one of the city's most dangerous favelas, a mob surrounds her, and she is pulled from the automobile. To escape her memory of the assault, she flees across the world, to Australia, where she becomes involved in the beautiful but bizarre Angel Project. Not long after, Dutch literary critic Erik Zontag is in Perth, Australia, for a conference. He has found a winged woman curled up in a closet in an empty house. He reaches out, and for a second allows his fingertips to brush her feathers—and then she speaks. The intersection of their paths illuminates the extraordinary coincidences that propel our lives.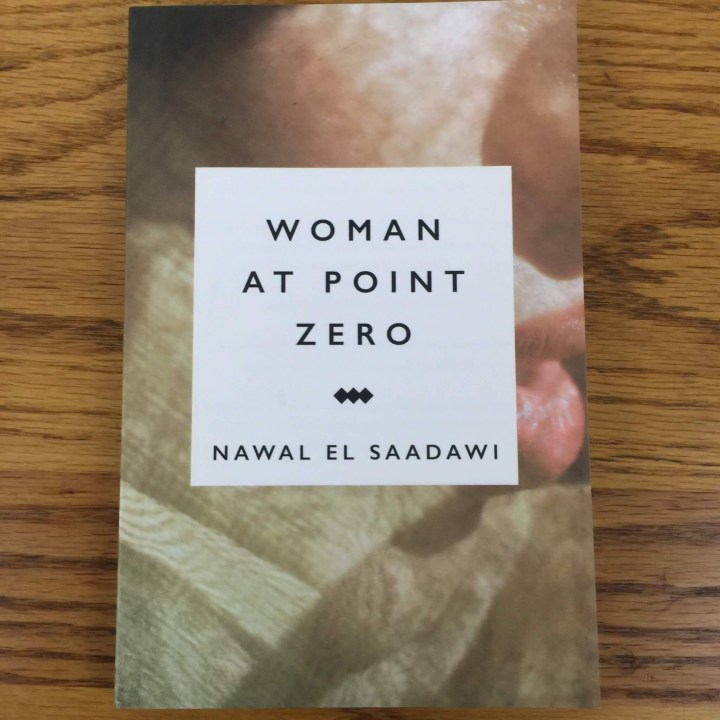 Woman at Point Zero by Nawal El Saadawi ($14.95)
"All the men I did get to know, every single man of them, has filled me with but one desire: to lift my hand and bring it smashing down on his face. But because I am a woman I have never had the courage to lift my hand. And because I am a prostitute, I hid my fear under layers of make-up". So begins Firdaus' story, leading to her grimy Cairo prison cell, where she welcomes her death sentence as a relief from her pain and suffering. Born to a peasant family in the Egyptian countryside, Firdaus suffers a childhood of cruelty and neglect. Her passion for education is ignored by her family, and on leaving school she is forced to marry a much older man. Following her escapes from violent relationships, she finally meets Sharifa who tells her that 'A man does not know a woman's value… the higher you price yourself the more he will realize what you are really worth' and leads her into a life of prostitution. Desperate and alone, she takes drastic action. Saadawi's searing indictment of society's brutal treatment of women continues to resonate today. This classic novel has been an inspiration to countless people across the world.
I honestly have to say that if this book didn't bring to light issues of modern day I'm not sure I'd want to read it but I believe that to truly understand the world I must get all the material available to make well informed opinions.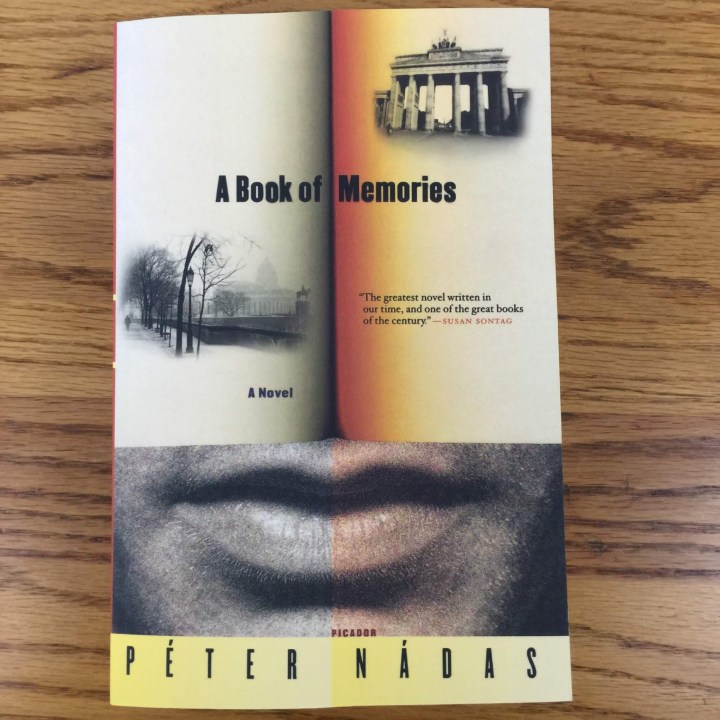 A Book of Memories by Peter Nadas ($18.72)
First published in Hungary in 1986 after a five-year battle with censors, Péter Nádas's A Book of Memories is a modern classic, a multi-layered narrative that tells three parallel stories of love and betrayal. The first takes place in East Berlin in the 1970s and features an unnamed Hungarian writer ensnared in a love triangle with a young German and a famous aging actress. The second, composed by the writer, is the story of a late nineteenth century German aesthete whose experiences mirror his own. And the third voice is that of a friend from the writer's childhood, who brings his own unexpected bearing to the story. Compared by critics to Proust, Mann, and Joyce, this sensuous tour de force is "unquestionably a masterpiece" (The New Republic).
I love stories that follow multiple people and show things form different perspectives, I'm hoping that reading it will be easier than trying to follow a movie.
After doing a little digging I'm looking most forward to reading Woman at Point Zero. Out of these selections this is the book that really made me want to drop everything and immerse myself in a new empowering world. There is something so awesome about opening up books from authors around the world and taking a peak into a world that may make slice of earth more enriched.
Visit Boxwalla Book to subscribe or find out more!
The Subscription
:
Boxwalla Book
The Description
: The first series of book boxes this year, will focus on great, living writers from all over the world. All of them are must-read but not as widely read as they deserve to be. All of them are also prospective Nobel Laureates. But we don't want to wait till they win. We want to (and want you to) read them now!
The Price
: $49.99 every other month