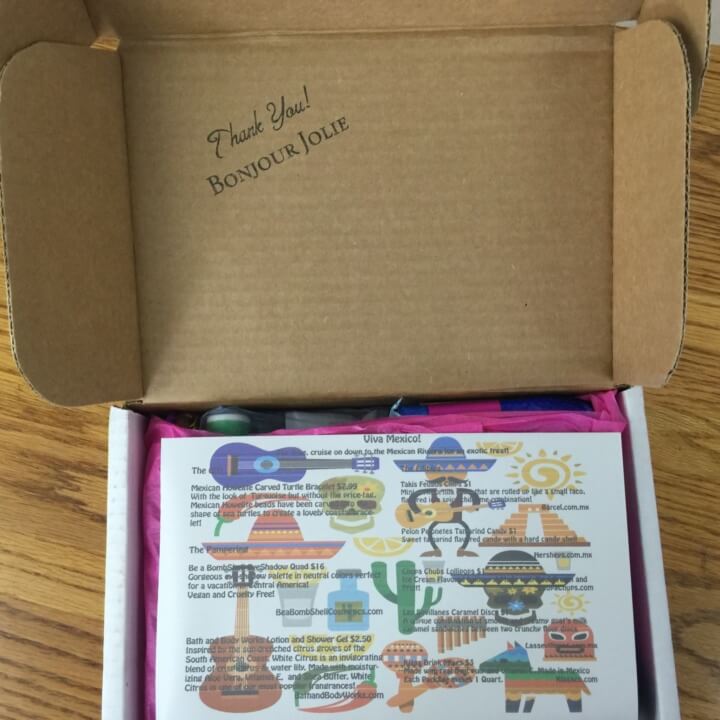 Bonjour Jolie is the way to pamper your period for as low as $16 a month – it's a monthly period/time of the month subscription box with everything you need! This box comes nicely wrapped and very discreet. The best feature is having it delivered on your schedule.
This card ran down the entire contents of the box, along with web addresses and prices. It also shows what this months theme is, Viva Mexico!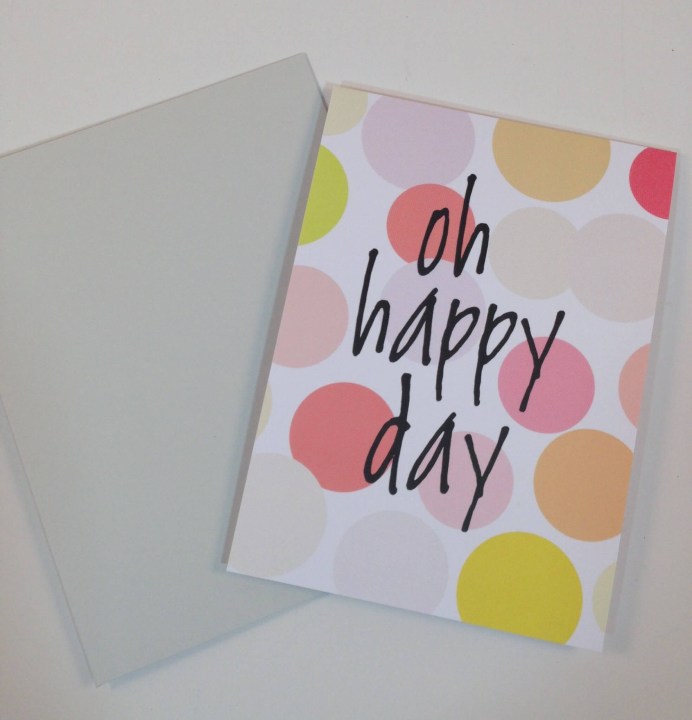 It came so neatly packaged that it's hard to believe all the stuff that was in this box. As a more bang for my buck kind of gal this made me really happy.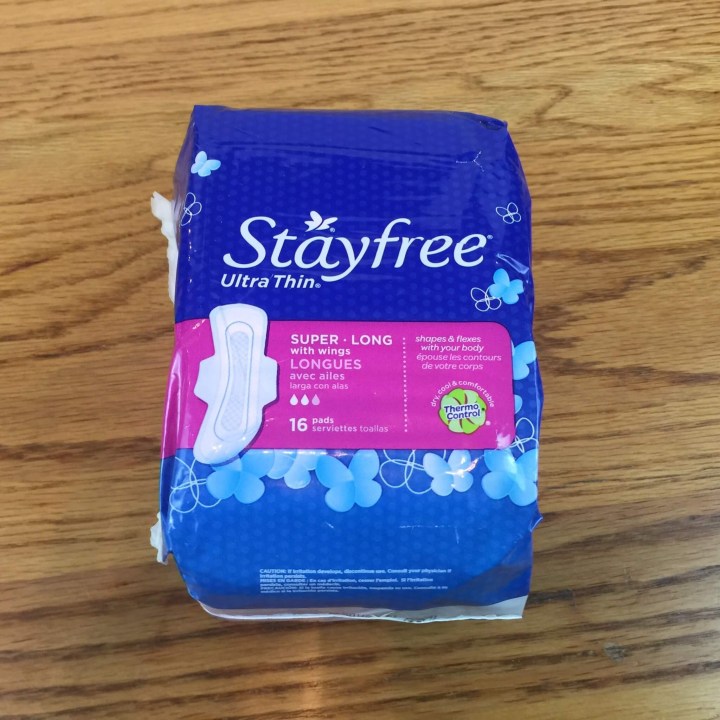 A full sized package of supplies is available or I could have mixed it up by making it a combination of pads and tampons.
Cleansing cloths and Advil in a bag that you can toss in your purse yes please. Summer's Eve products are some of the best I've ever used. Be a Bombshell eye shadow and Bath & Body works shower gel and lotion in White Citrus.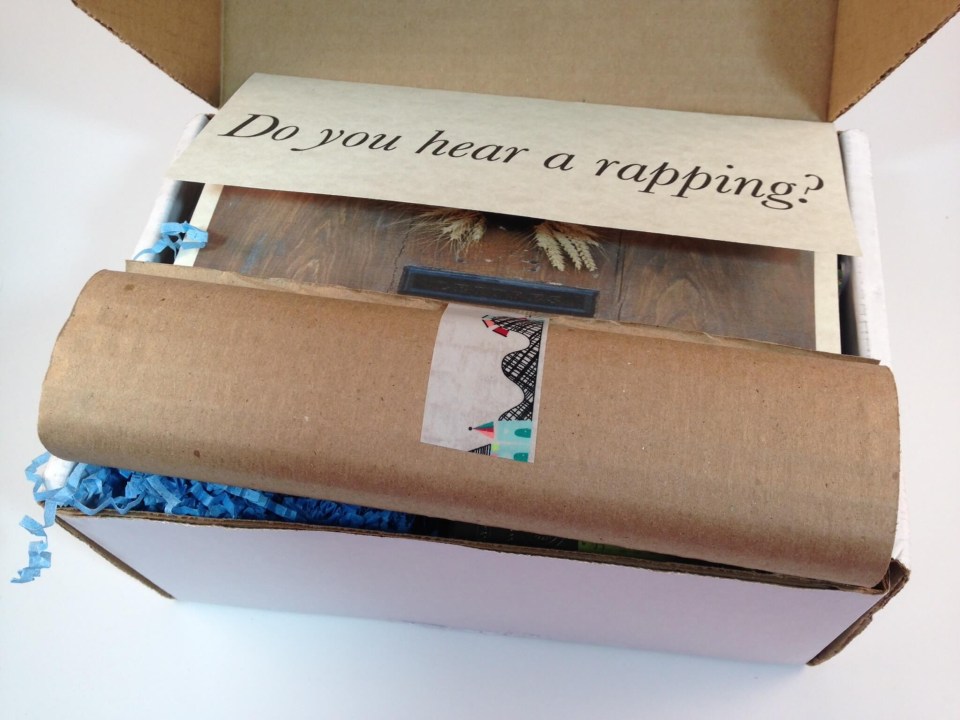 Beautiful and bold eye shadow in a solid compact for easy storage. Huge selling point for me here, this makeup is vegan friendly and cruelty free!
Just as pretty on as they are in the packaging, and the blue is so fun!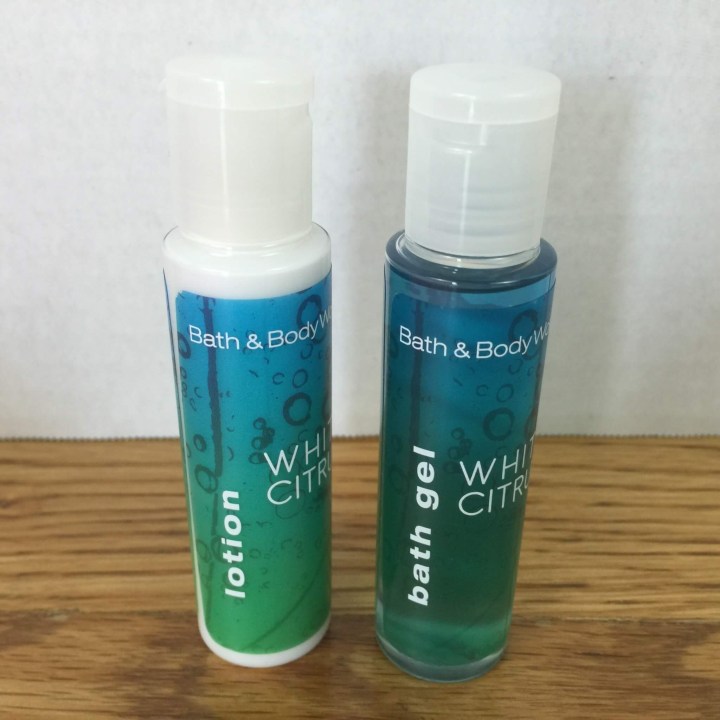 White Citrus is a new fragrance for me but it's so clean and fresh that I instantly fell in like with it. It smells like being on vacation to me, which is never a bad thing.
Drink mixes, that in all honesty will never be made in my house, I really try not to drink my calories. I will say this I am super impressed at how little sugar these drinks contain, only 3 grams of sugar per serving!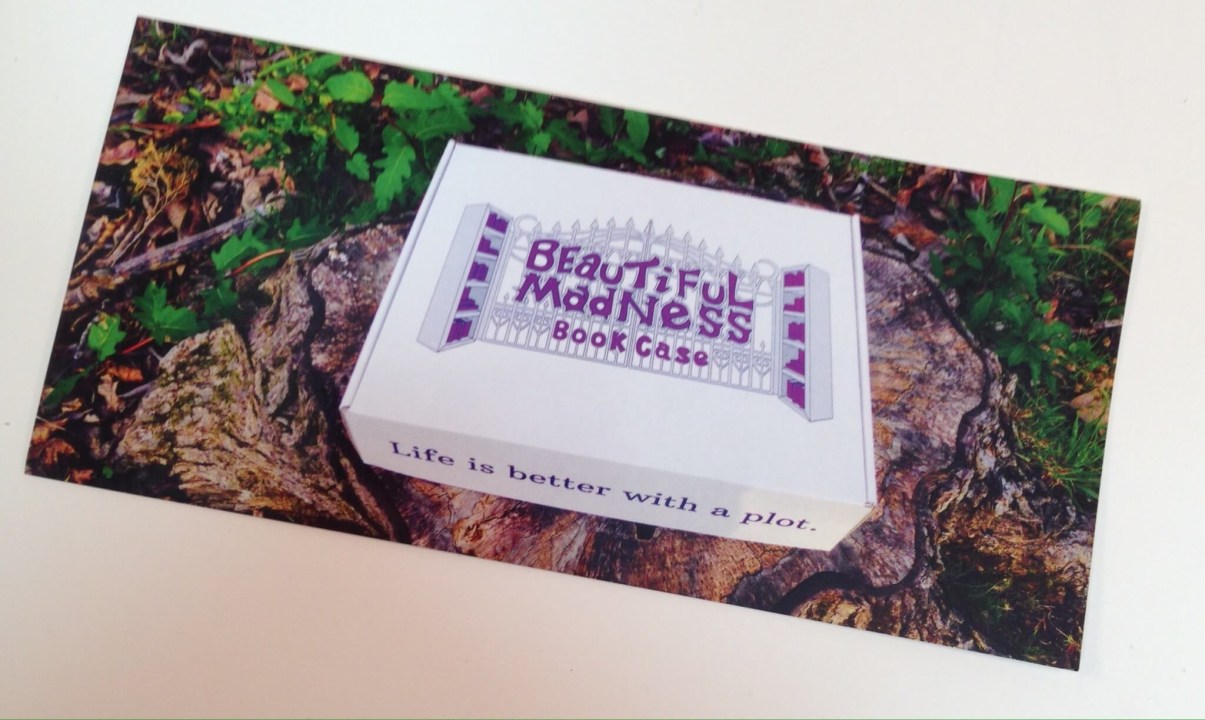 Palon Peponetes, a sweet tamarind candy with a hard candy shell. Mexico's definition of sweet and mine are two different things, I thought these were awful. [Hello Subscription Note: Brandy + Tom are cracking up – we agree!]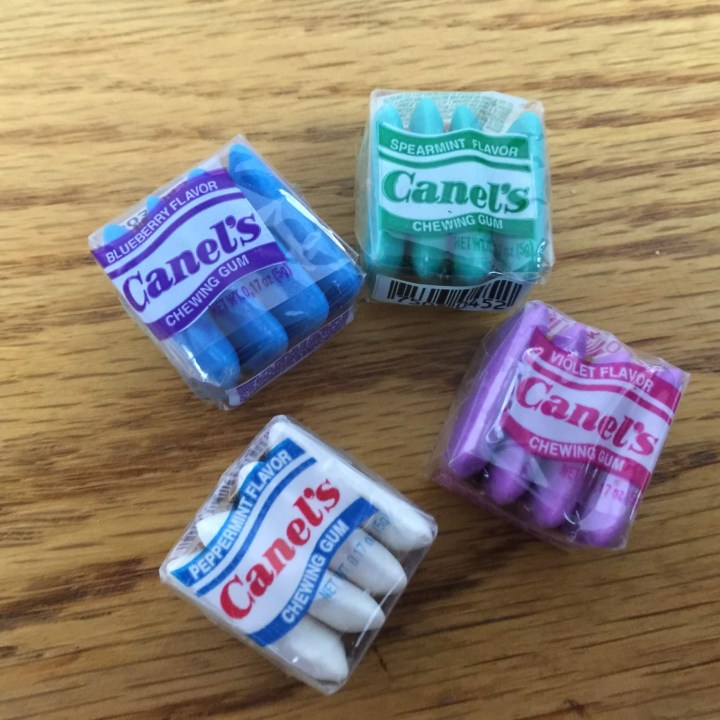 Canel's Chewing gum in four different flavors.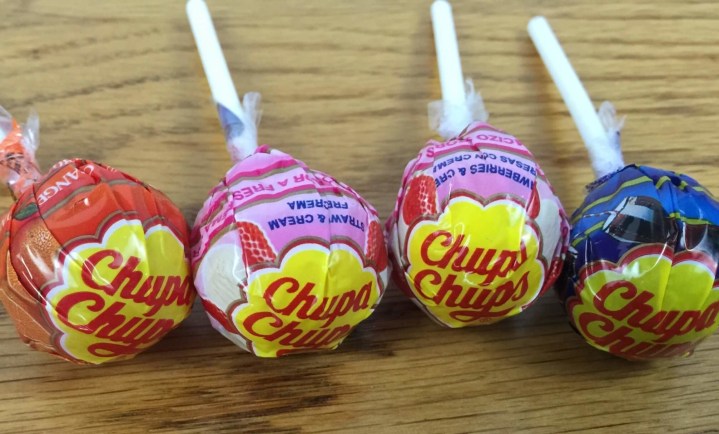 Chupa Chup lollipops are amazing! They taste just like ice cream but I didn't have the mess of it melting down my arms. I forgot how much I liked these, unfortunately my husband didn't forget how good they are.
Takis Fuego, this snack is the devil in my opinion, red chili flakes all over the place, no thank you. My daughter on the other hand was so happy to see these she forgot all manners and dove right in. On the plus side I didn't have to share my lollipop.
Bocadin, these were a new item for me and I was super happy with them.Wafer cookies dipped in chocolate, yummy!
Las Sevillanas Caramel Discs, they turned out to be very good but the texture really threw me off. They are soft and chewy but knowing the base is a soggy wafer made me have to take a second try to determine if I truly like it.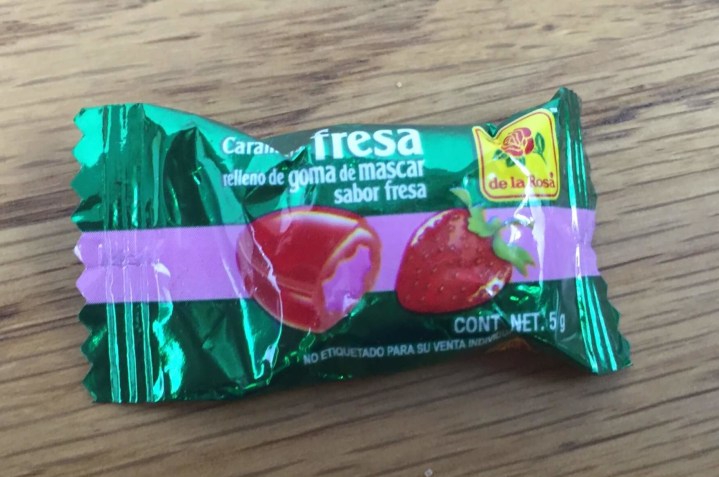 I wish I could tell you what this is but my daughter said something about strawberry candy with gum and then it was gone…I assume it was good because she was quiet for a few minutes.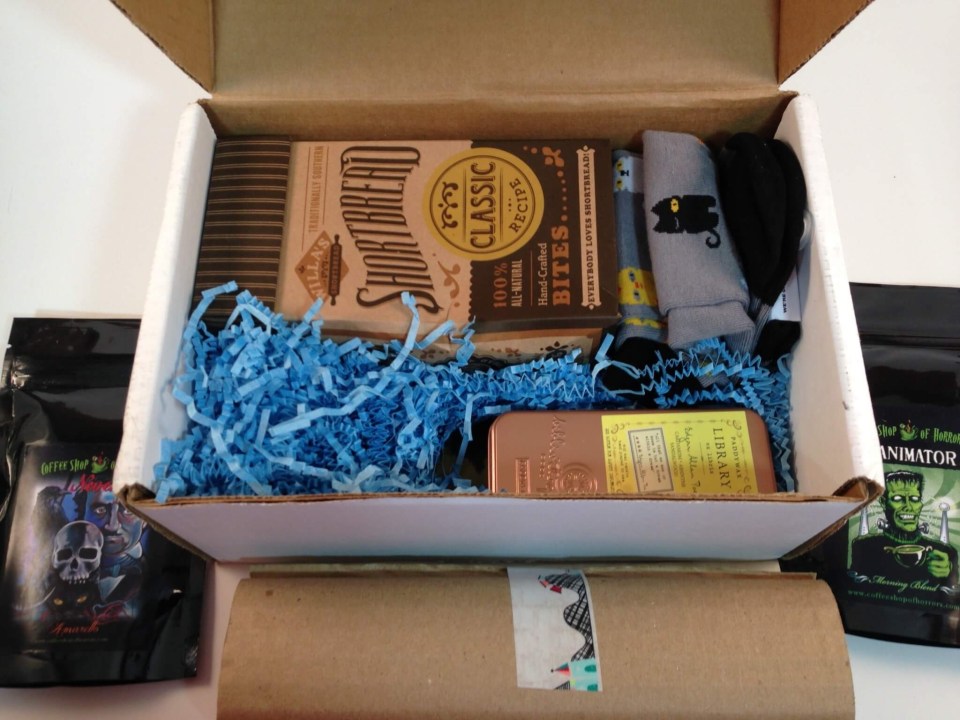 I am absolutely in love with this Mexican Howlite Carved Turtle Bracelet. It is colorful and so cute, however, I think it is more suited for a child. I also think that it looks way better on than it did in the packaging.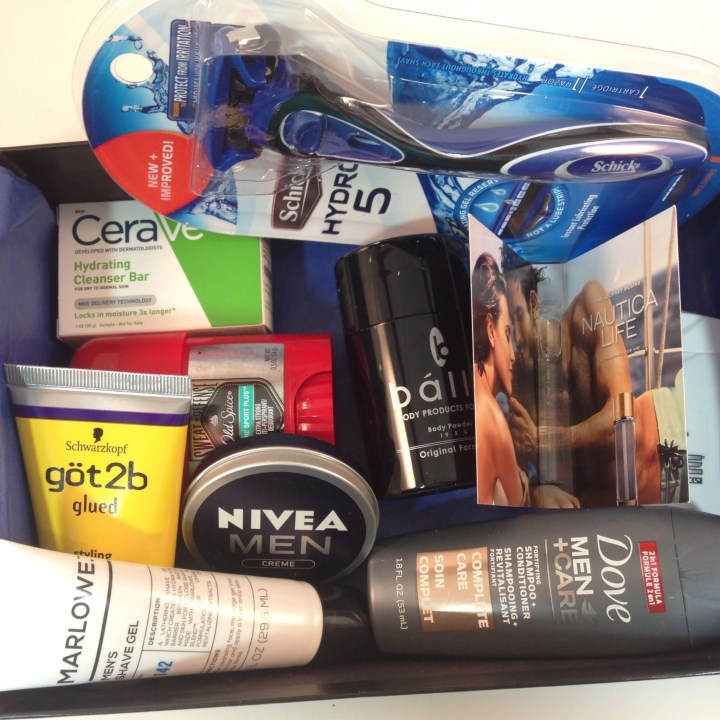 Normally I am blown away with this box this month I was left a little underwhelmed. The candy selections really didn't rock my word and the jewelry is pretty just not very "adult".  I really wish that the card with the contents of the box was a little less busy as it was difficult to read about some of the products. As always Bonjour Jolie has good balance between the things you need and the fun stuff, it just wasn't totally in touch with me this month and left me craving the healthy stuff. Can't wait to see what next month brings us, hopefully brownies.
Have you tried Bonjour Jolie?
Visit Bonjour Jolie to subscribe or find out more!
The Subscription
:
Bonjour Jolie
The Description
: Bonjour Jolie is a period pampering box available for women and teens. Boxes are themed and are curated with bath and body items, teas, and of course, edibles!
The Price
: $22.50 per month