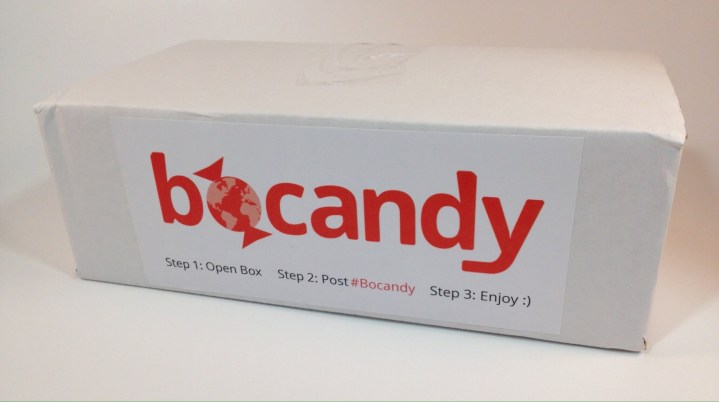 Bocandy is a monthly subscription box that sends candy from around the world. International candy can be hard to find and is expensive too but Bocandy buys in bulk and then sends it out for our enjoyment. They have 3 different options, either International ($15), Asian ($21), or Premium ($40).  All boxes are available in 1, 3, 6, or 12 month terms with slight discounts for longer plans. Shipping for the International and Asian plans is free to the US, its territories, its military bases, and Puerto Rico; all others will pay shipping.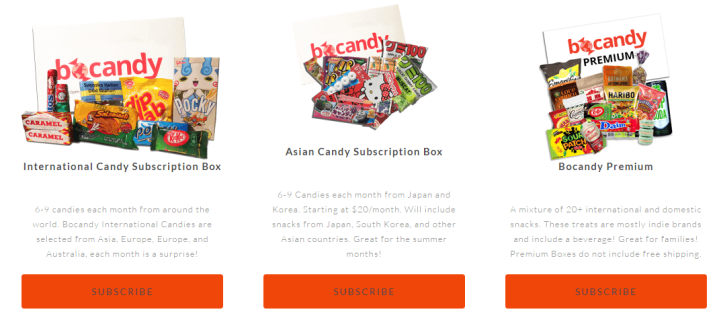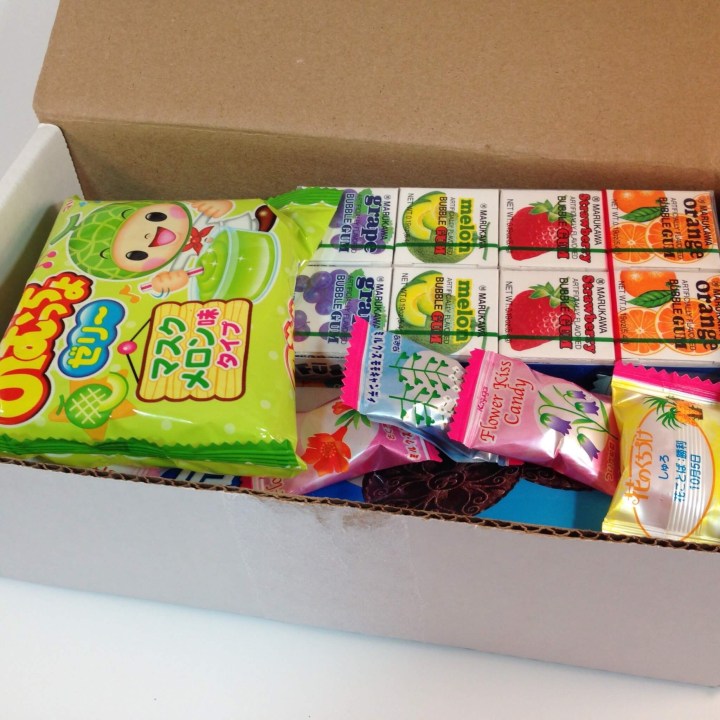 All of the items in the box! I received the Asian box. The box was sturdy and all of the items arrived in perfect condition. Bocandy states that you will receive 6-9 candies a month and I received 7 items for June. There were no inserts inside and Bocandy doesn't offer the items for individual sale so please know that I tried my best to find these items using Google. There is a Bocandy blog that lists the items that could be in the box and they mentioned that there were 3 different box variations sent out this month but I think that only applies to the International box.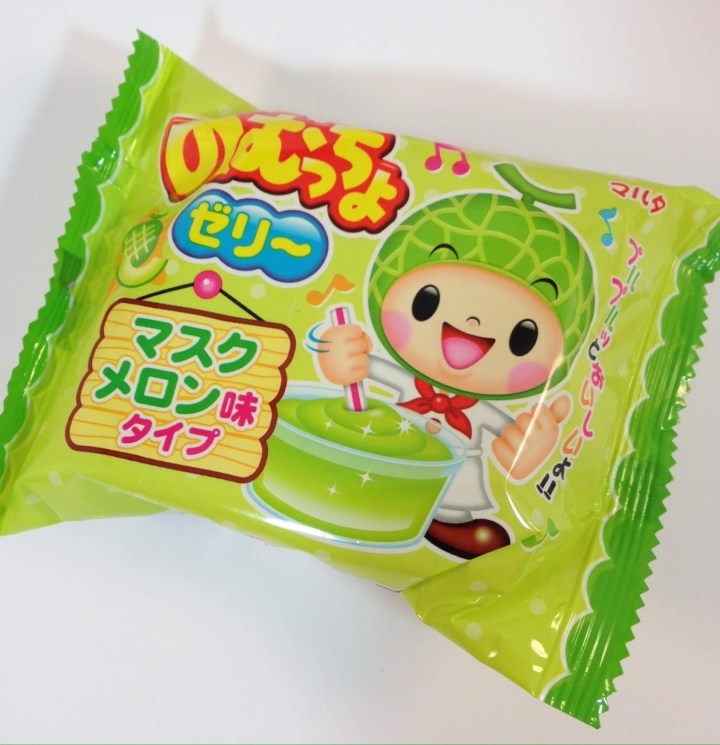 Maruta Nomuchyo Muscat Melon Jelly DIY  (98¢) This kit from Japan has a little cup and straw for mixing the powder with water to make a grape-melon flavored jelly candy. It doesn't state how much water to add so try starting with a teaspoon at a time until you get the desired consistency.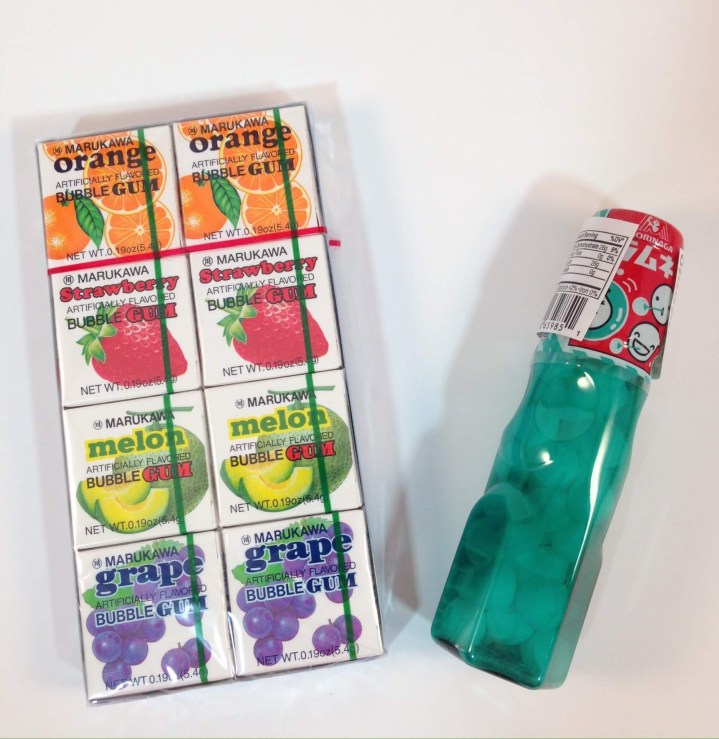 Marukawa Fusen Bubble Gum 8 Pack ($4.91) Japanese bubble gum with eight packs of gum. Each box has 4 pieces and the flavor is good. My favorite was melon; it smelled a little like cucumber but tasted like a honeydew!
Morinaga Ramune Soda Fizzy Candy ($2.48) Ramune is a type of lemon-lime soda in Japan. This candy has a soda bottle container and reminds me of lemon-lime flavored Smarties.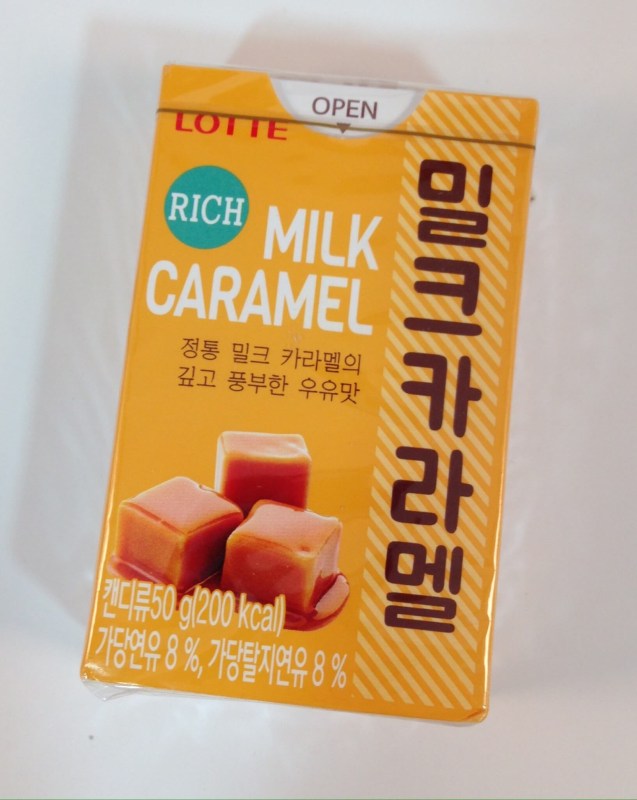 Lotte Milk Caramel Candy Chews From Korea. These individually wrapped caramels remind me of the ones from Brachs.
Lotte Pepero White Chocolate Cookies and Cream ($2.80) These Pocky-type sticks were my favorite item in the box! The cookie sticks were dipped in white chocolate coating and then covered with chocolate cookie bits. Yum!
Lotte Chocolate Sandwich Cookie Look familiar? This is the Korean version of an Oreo. There is significantly less filling than shown on the box cover but that is ok because I plan on chopping these up and mixing with vanilla ice cream anyways. It is just a tad less sweet than the version we eat here in the US. Contains 2 individually wrapped packages of cookies.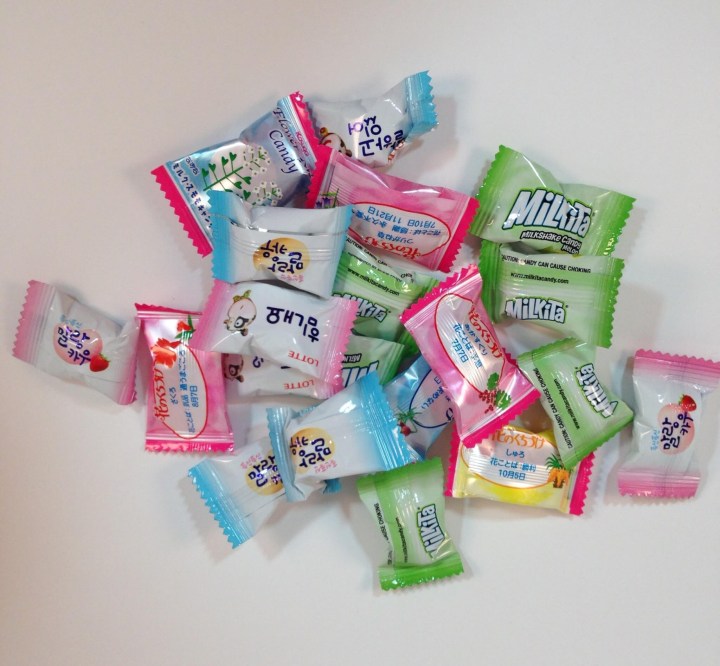 There were a BUNCH of individually wrapped candies!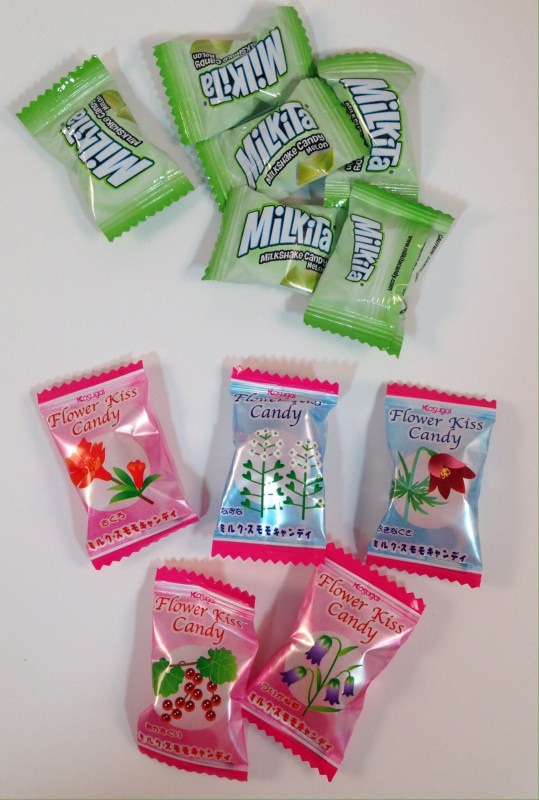 Milkita Milkshake Candy Melon Flavor ($1.05) From Indonesia. These are chewy candies that are made with milk and have a melon flavor which is very unusual. According to the Amazon blurb these are high in calcium. I don't know about that but they do come in several other flavors.
Kasugai Flower Kiss Candy From Japan. These are supposed to have an apricot plum flavor but I found them to be sweet and fruity but kind of hard to describe. These are classic hard candies that you can suck on and that supposedly make your breath smell as fresh as a flower and kissable! They all have the same flavor as far as I can tell, just different flowers and colors on the wrappers.
Lotte Strawberry Milk Chewy A chewy candy from Korea that doesn't stick to teeth and that tastes like strawberry milk. Here is the description from Amazon:
Mallang cow made of the aeration process(soft candy step of injecting air into) the texture is unique. Candy, but does not stick to teeth like a jelly or caravan far not hard. Roll gently gently melt down in the mouth like cotton. Well the reason is mainly because young children eat, the teeth are weak elderly also enjoy willingly. Like to eat delicious roasted marshmallows.
Did that enlighten you? It is not quite as soft or as sticky as a marshmallow. Very different from anything I have ever eaten.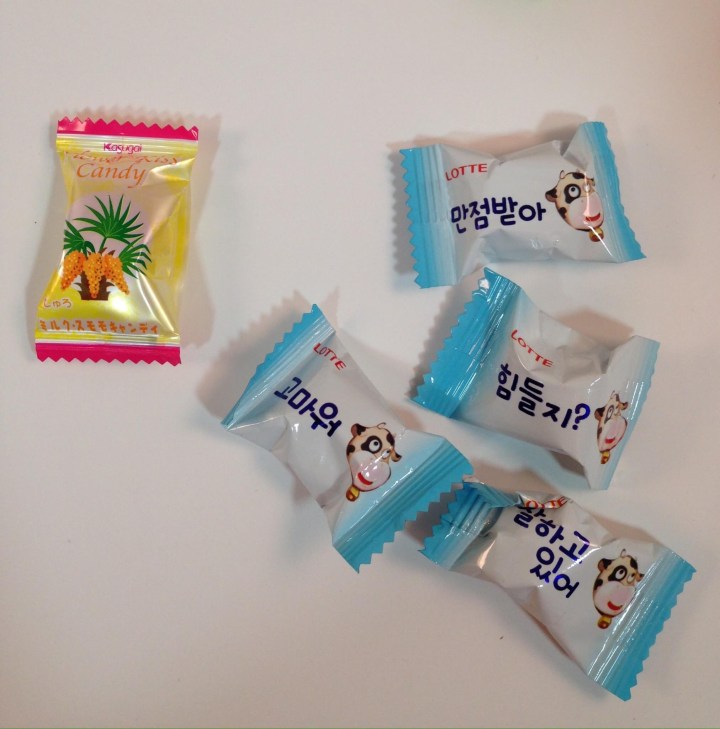 Lotte Milk Chewy Same as above but with a milk flavor reminiscent of the dried milk we would drink when I was a kid and we ran out of the regular wet stuff.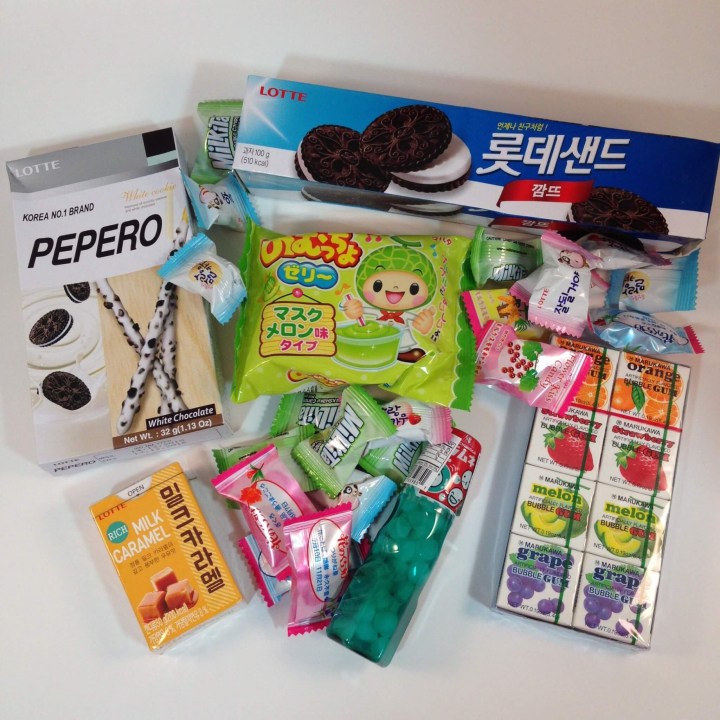 I had a fun time trying new candies and cookies in my Bocandy Asian Candy Box! I had never tried any of these before (with the exception of the Oreo impostors) and it was neat to discover the different items that I wouldn't have been exposed to otherwise. Most of these items are available on Amazon if I need to get more.
Have you tried Bocandy yet? Coupon codes don't apply to the Asian Candy & Premium boxes, but if you want to give the regular Bocandy a try save 60% on your first month with coupon code HELLO!
Visit Bocandy Asian Candy to subscribe or find out more!
The Subscription
:
Bocandy Asian Candy
The Description
: 6-9 Candies each month from Japan and Korea. Will include snacks from Japan, South Korea, and other Asian countries.
The Price
: $21.00 per month