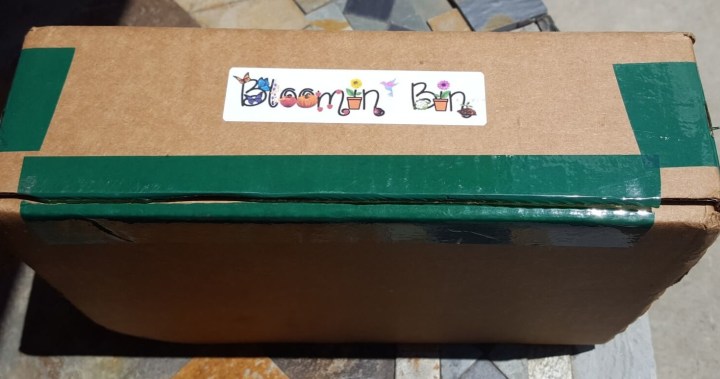 Bloomin' Bin is a monthly subscription box for gardeners or anyone who loves gardening. This month I got the Garden Premium box and it sent along beans and supplies for me to create. This one is going to take a while to get done since I have to germinate the beans so I'm going to post as I work on the project.
First look and all I saw was a t-shirt.  When I took it out I could see the inside goodies.  There was a note inside congratulating me on winning the t-shirt.
Everything in my box this month.  This month we will be growing some beans. This month I got the Container Premium box.  It included everything we will need to grow the beans:
6 beans each of Henry Fields Royal Burgundy Bush Beans, Early Contender Bush Beans, and Blue Lake Pole Beans
Turkey Compost
Bean Journal Bio Bags
Grow Bags
Twine
Getting the Premium version of the contain included some extras:
an extra grow bag
an extra bio bag
paper towels
plant markers
First up is to germinate the beans.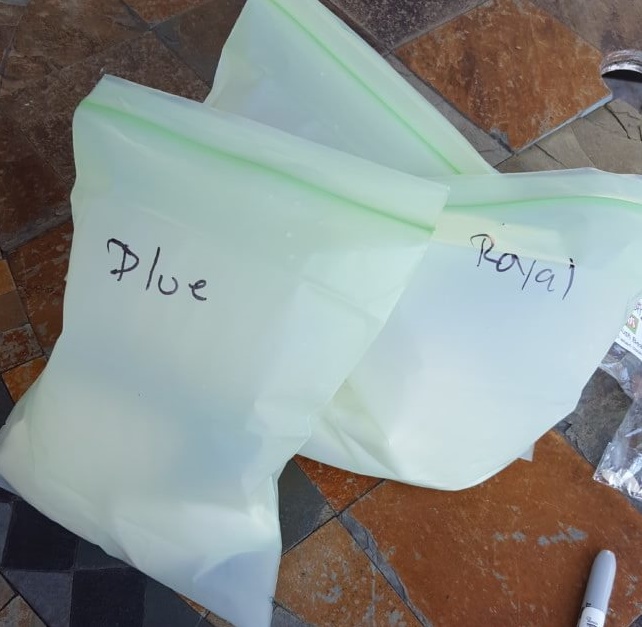 All bagged up and ready to go.  I had these sitting on my window seal for about a week in as much sun as I could get them.  As the direction stated I watered every couple of days.

I had some time today so I went ahead to the next step. Since my beans have not really grown too much yet I decided to go ahead and get them going some more in one of my planters.  I put the beans in here and labeled and watered them out back.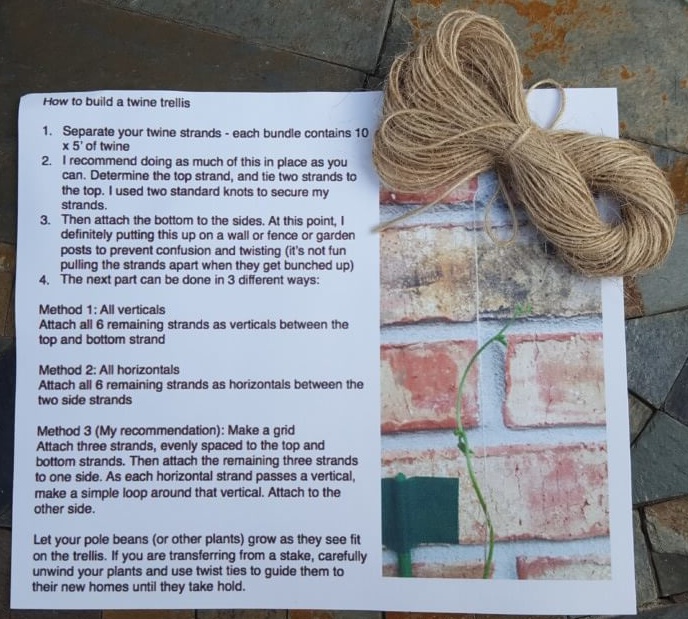 The box also sent some twine so that we can build a trellis for the vines as they begin to grow. I'm holding this aside so that I can make them once my plants get going.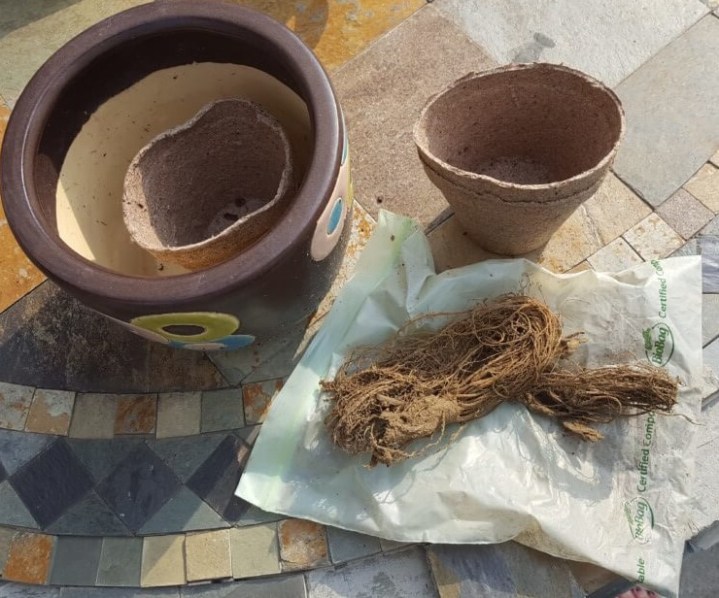 Last month was the strawberry box and we got an email from Bloomin Bin about it.
Also, my strawberry supplier just let me know today that they've had issues with their whole batch strawberry plants. I've re-ordered the same strawberry type from another nursery (plus one extra for good measure and I'm going to be mailing out replacement plants probably next week.

Once I have the replacement plants and a tracking number for those, I will pass that on as well. The replacement plants are as a courtesy to all of my customers since the current plants may be remaining dormant and not leafing as they should. She can keep or compost the original plants once I send the replacements.
Mine just came so while I was out there I went ahead and got those potted as well.  I find this a great extra and I'm so glad that they let us know and passed on some new plants.
I really like this box and am enjoying getting out and getting my hands dirty. It is hard to blog since it takes awhile to get everything started and planted and you don't get to see the final product since it will be awhile until they are ready however my boys love getting things out of our garden and this is so fun and sends us things we might not grab ourselves when out.
What do you think of Bloomin' Bin? Save 10% on your subscription with coupon code subscribinbox1.
Visit Bloomin' Bin to subscribe or find out more!
The Subscription
:
Bloomin' Bin
The Description
: A subscription box for gardeners, whether just starting out or having 2 green thumbs! Whether you want to try to grow something off season or in a container, or you want to follow normal planting schedules, we have the box for you! A basic box includes enough seeds, items, and knowledge to get started, and premium boxes offer projects to take you further!
The Price
: $18.00 per month