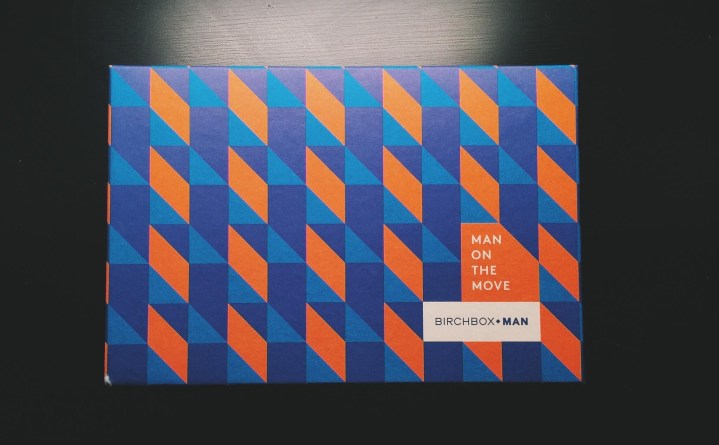 Birchbox has released the new Limited Edition Man on the Move Box! The box is $55 and is all about the busy man. It contains essential products that was curated for the busy guy always on the go. From energizing washes to high-powered oral care, they're all compact and TSA-friendly totaling up to a value of $105.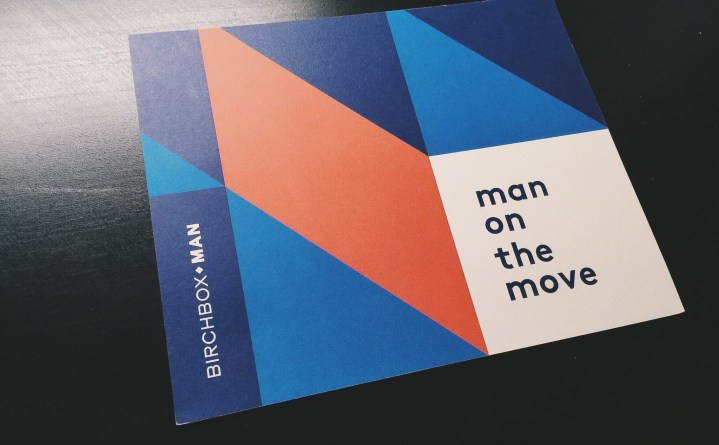 Whether he's rushing to catch his third flight of the week, or squeezing in a run before the kids wake up, a man of action needs a regimen that can keep up the pace. That's why we packed this box with a host of active essentials, from energizing washes to high-powered oral care, all compact and TSA-friendly to follow wherever you lead.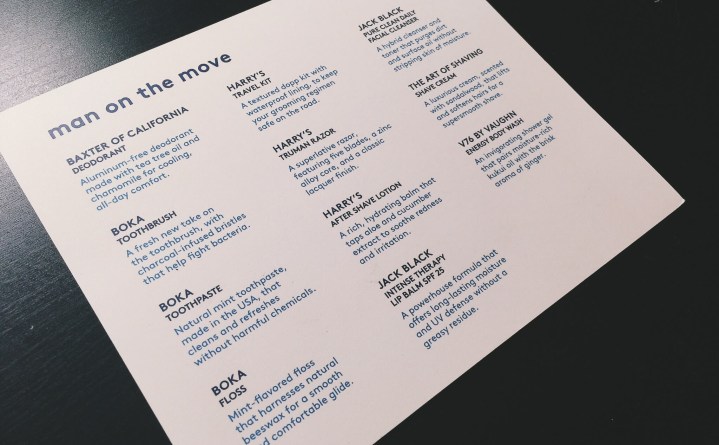 I love the packaging. It's bright and vibrant and hard to miss. You get a card, listing each product and a short description.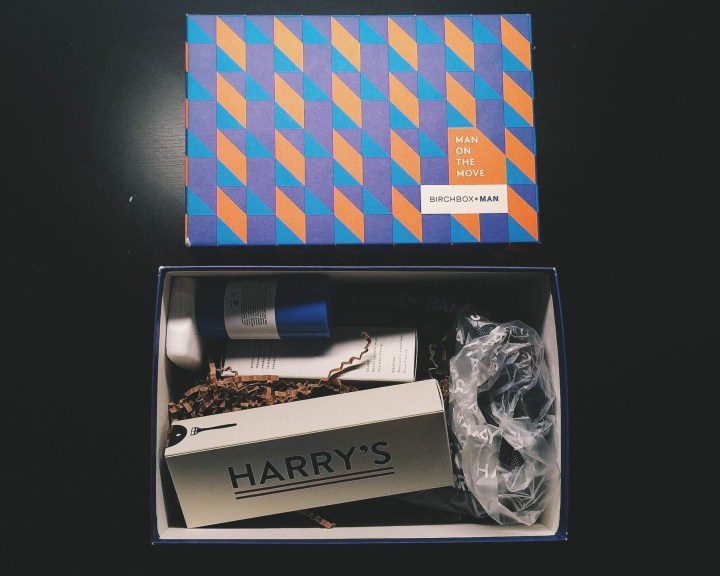 At first glance, it appears to be just a few items but keep digging.
Here's what all you get: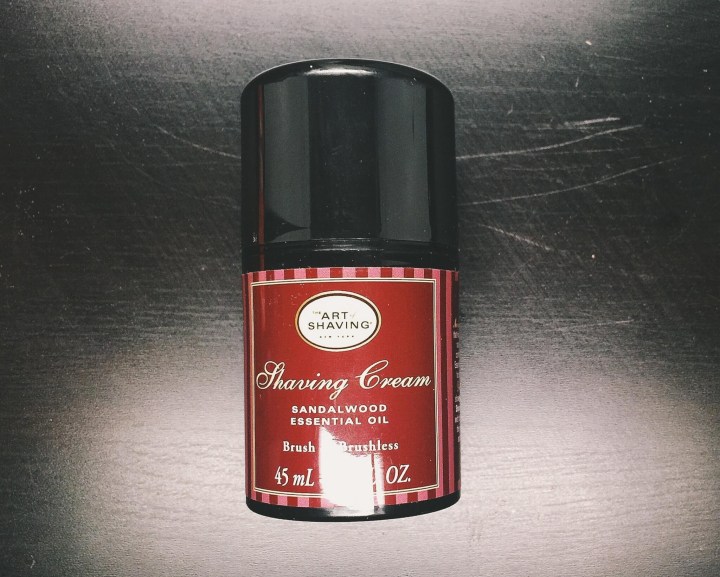 The Art of Shaving Travel Size Shaving Cream ($9.6) – This was cool. I've always wanted to try their shaving cream, and I pass their store from time to time in the city ( I live in NYC). It's a luxurious cream, scented with sandalwood. It lifts and softens your hair for a super smooth shave. You use it by wetting the skin with hot water, applying the cream into a lather, cutting against the grain of your hair and then rinsing with cold water. If you want an even closer shave, you can repeat, but this time, go with the grain of your hair and rinse. While applying, I did feel a cooling sensation on my skin. After I washed it off it left my skin feeling clean and refreshed and you could still smell the sandalwood.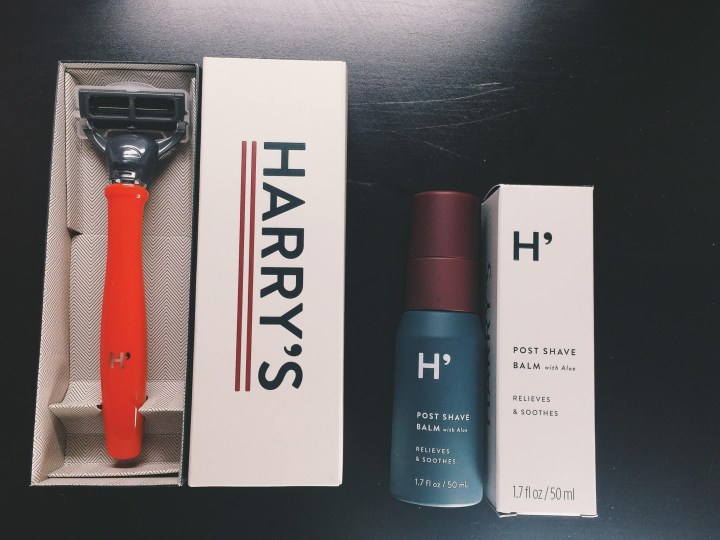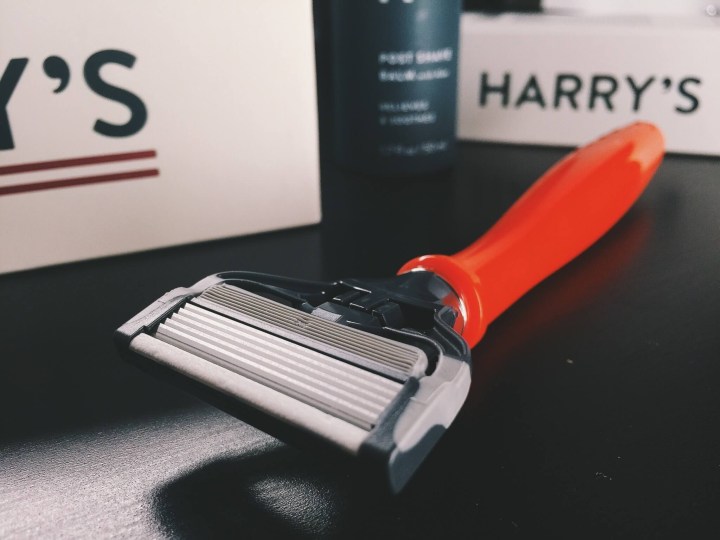 Harry's Truman Razor ($10.00) – The razor sits inside a matchbox packaging. It's superlative, with five blades, a zinc alloy core and a lacquer finish on the handle. I got it in orange, but it comes in 3 additional colors( blue, ivory and olive). It has a nice weight to it and felt good while holding it. I had control, and it wasn't slipping out my hand. It has a flexible head and neck that bends to the contour of your face and neck. What I love though is that while shaving it grips the skin without pulling it, for a nice clean shave with just one pass. It's day 2, and I have no razor bumps, so that's a plus.
Harry's After Shave Moisturizer | Standard 1.7 oz. ($8.00) – This lotion is light and smooth with a subtle fragrance. It's a rich hydrating balm that has aloe and cucumber extract in it to soothe redness and irritation. It did leave my skin feeling hydrated and soft into the next morning. When you first open it, you'll need to give it a few pumps to get the product to come out.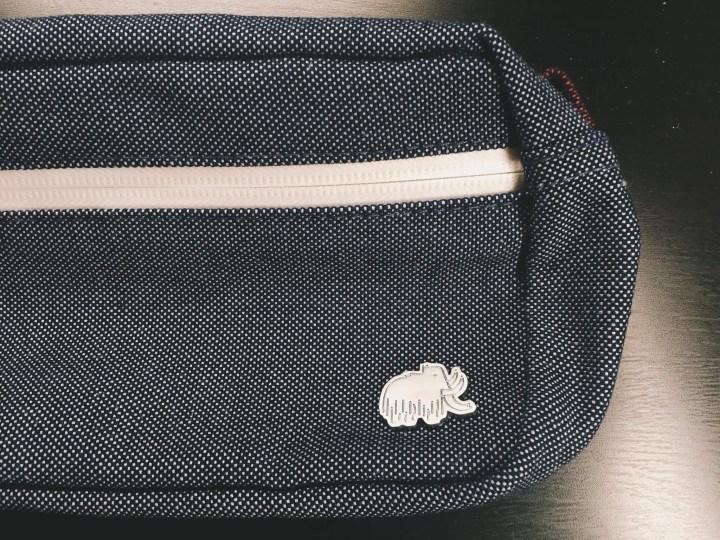 Harry's Travel Kit ($25.00) –  Size:8.5" W x 4.5" H x 3" D. It's a textured dopp kit with a waterproof and easy to clean lining. Has a exterior side zipper pocket and one interior mesh pocket. Definitely good quality, stylish and can fit in any suitcase or carryon.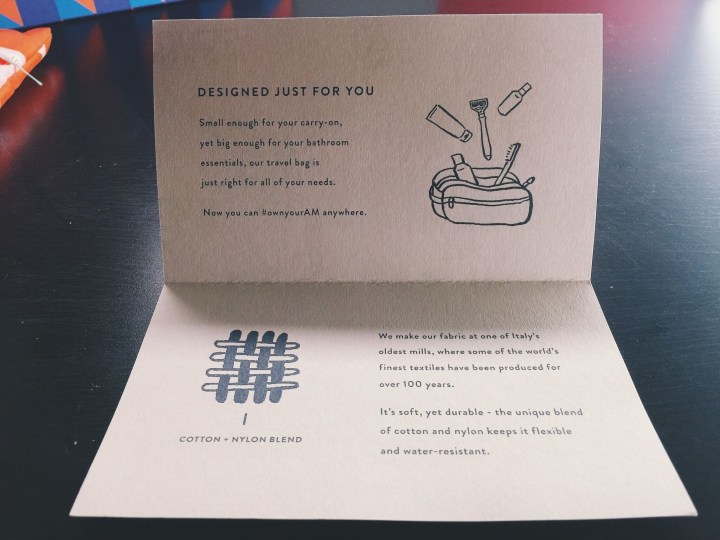 It also comes with a note about the bag.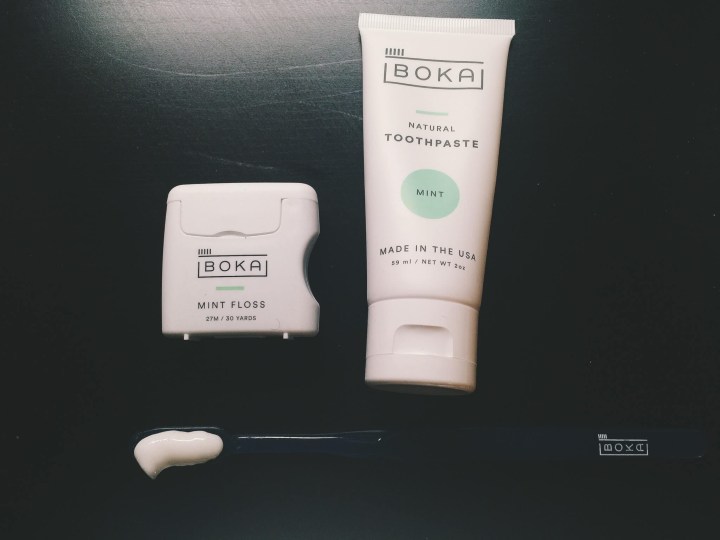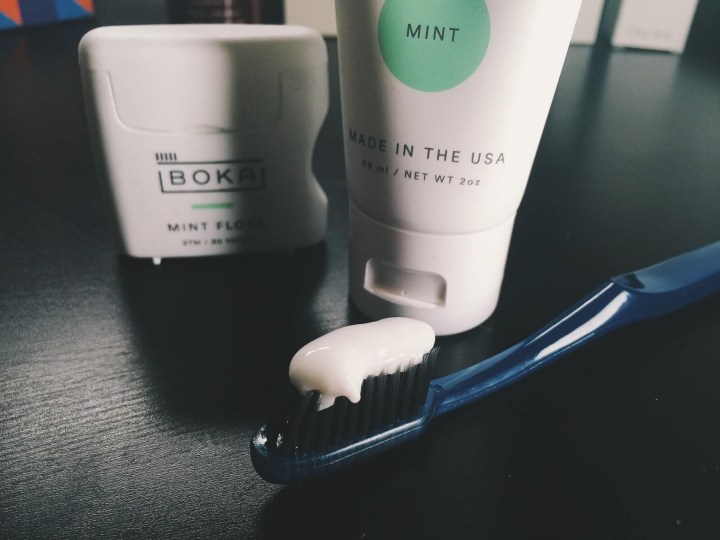 Boka Toothpaste 2.0 oz ($4.00) – It's a natural mint toothpaste that doesn't have any harmful chemicals such as fluoride and artificial flavors. It's not thick and pasty like some commercial brands and it's very light. You immediately feel and taste the mintiness, and it leaves your mouth feeling fresh and teeth clean.
Boka Classic Brush ($5.00) – It has charcoal-infused bristles that help fight bacteria. Super light and the bristles are soft. I got it in the Blueberry color, but it also comes in Mint, Tangerine, and Coral. I felt like it didn't do much for me. Maybe because I'm used to my hard bristle brush. However, after I finished, it did get all the food and residue off my teeth.
Boka Floss ($4.50) – This is a mint-flavored floss that has beeswax to help glide in-between your teeth. To me, it's your typical floss. However, the string is thick and doesn't break while flossing.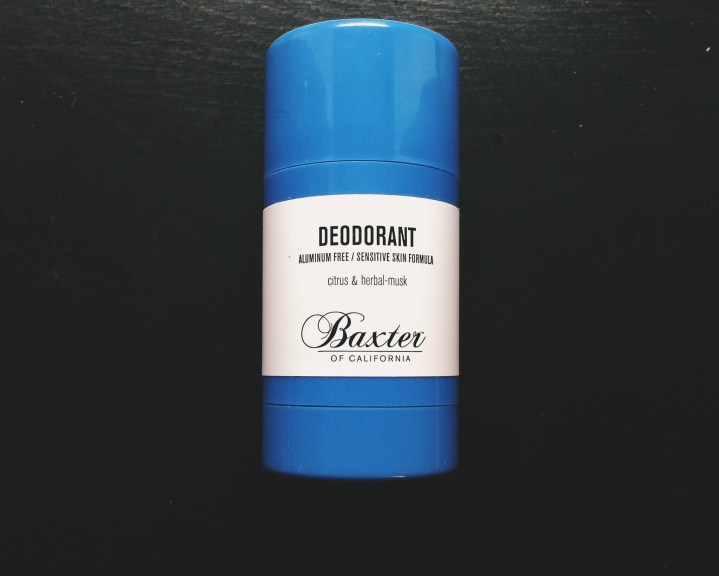 Baxter of California Deodorant 1.15 oz ($8.25) – An aluminum-free crystal deodorant made with tea tree oil and chamomile for cooling all-day comfort. It smells amazing and luxurious with a citrus herbal musk blend and it glides on smoothly. You twist the bottom to expose more of the product when it gets low.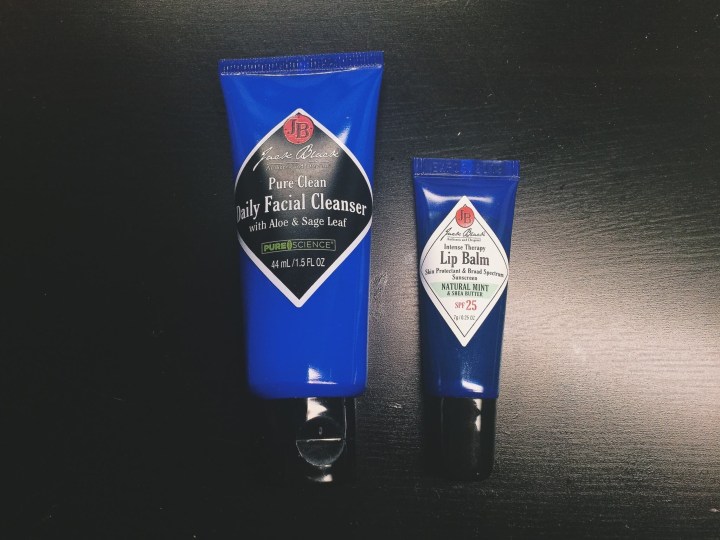 Jack Black Pure Clean Daily Facial Cleanser  1.5 oz ($3.26) This is a hybrid cleaner and toner in one. It get's rid of dirt without stripping your skin of moisture. This is my new favorite. Used it for the last two nights and my skin is literally squeaky clean.
Jack Black Intense Therapy Lip Balm SPF 25 ($7.50) Offers long-lasting moisture and UV defense without a greasy residue. It has a minty scent and is cool on the lips but it doesn't have a minty taste. It has a nice texture that isn't glossy.
Note that the listing for the box on the Birchbox site is incorrect – it lists this product as Jack Black The Stick Natural Lip Balm – Fresh Mint  but shows the Intense Therapy balm in the photos!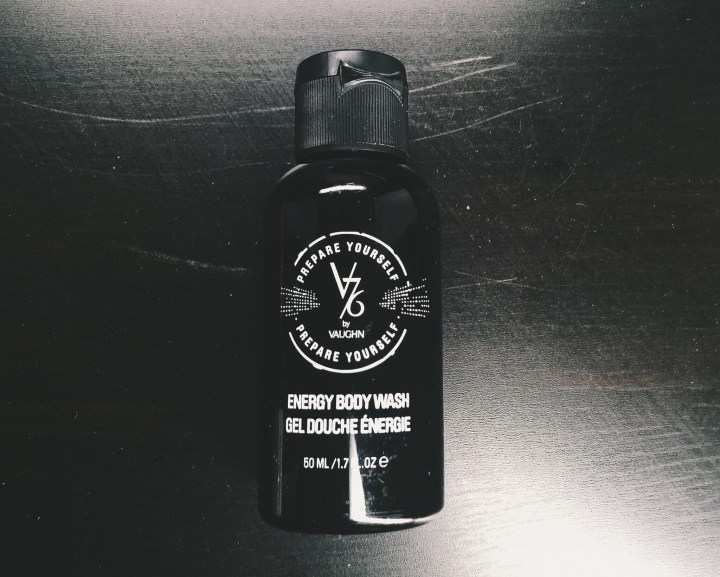 V76 by Vaughn Energy Body Wash 1.7 oz ($3.40)  It's an invigorating shower gel that pairs moisture-rich kaki oil with the aroma of ginger.This is probably my lease favorite. I will honestly say that even though you're not getting a shower experience like something from bath and body works, I did notice that my skin was a little smoother and slightly moisturized.
Overall this was a great box! Out of everything my faves are the Boka and Jack Black products and of course the Harry's Travel Kit.  This is a great easy to gift set for Father's Day – or to pick up for yourself!
Are you getting a Man on the Move Box? You can currently get free items with your order of this box, although the Birchbox Man Gift With Purchase area is currently a little bare. We headed into the ladies' Bonus shop to pick up a free BAGGU bag.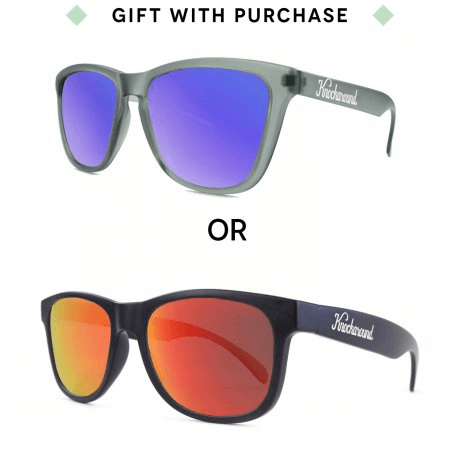 Unfortunately it's no longer available – we recommend the free Knockaround sunglasses with a $50 order!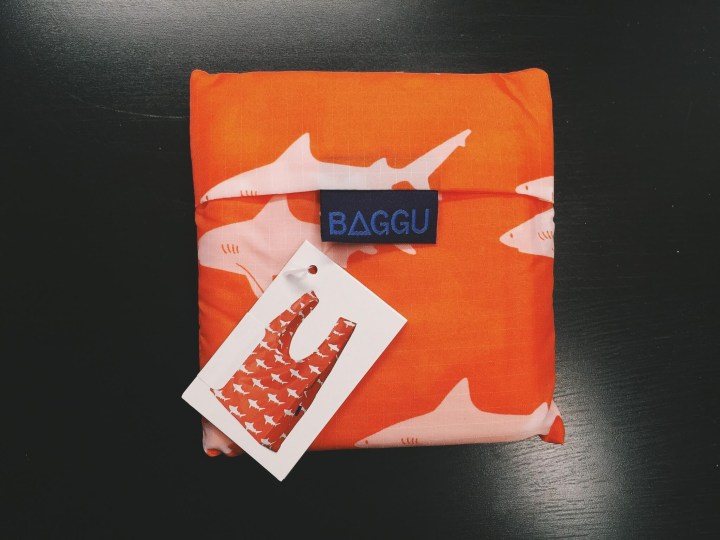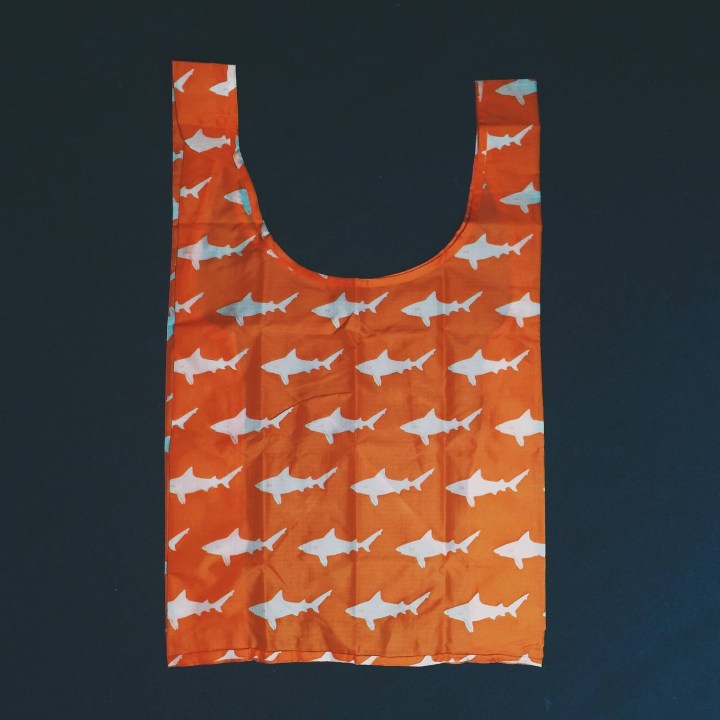 BAGGU® Standard Bag ( Free gift when you spend $45 or more) – Fits comfortably in hand or over the shoulder and can hold up to 50 pounds.  You can use it for groceries, traveling and I'll even go as far as to say your laundry. It comes with a pouch to store it in and is compact enough to be easily thrown in another bag.
Birchbox Man Mystery Pack: Free when you spend $35 – add it to your cart here!
das boom industries Everything Wash Denali 1.0 oz –  This shower gel is sulfate and paraben-free. You can use it on your body and hair. I haven't used this yet but I did take a sniff and you can immediately smell a woody scent with a blend of juniper, pine and cedar.
V76 by Vaughn TEX Texture Paste (7.5 ml) –  It has bentonite clay and beeswax that delivers lift, separation, and texture while absorbing excess oil. It has a matte finish and can be used on short and long hair.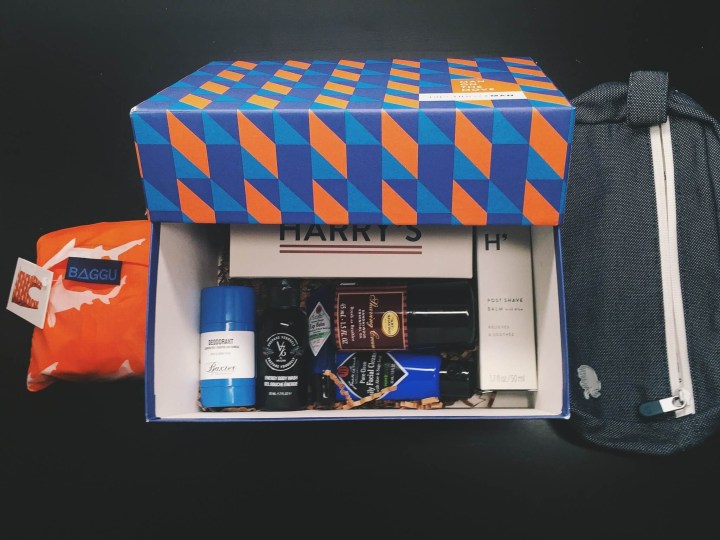 Find all the kits & samplers in the Birchbox Man Shop and limited edition boxes for men!