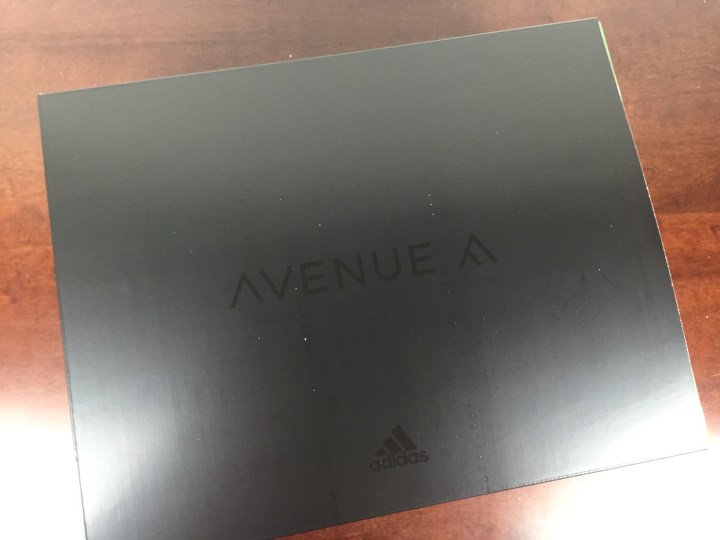 Adidas Avenue A is a quarterly subscription box designed for women who are active and always on-the-go. The box contains premium running and training items – both apparel and footwear – that are handpicked by a well-known fitness experts and fashion trend-setters. It costs $150 per quarter to subscribe, and each box will be delivered right to your door.
This giant box arrived in an outer cardboard box. The box itself will be perfect to reuse underneath a bed!
Avenue A by Adidas box promises to bring items that meets style and performance at the same time. Looks stylish to me! Instead of coming in a shoe box the shoes came in a divided section of the outer box. (This way you can't return your crazily discounted shoes for a refund.)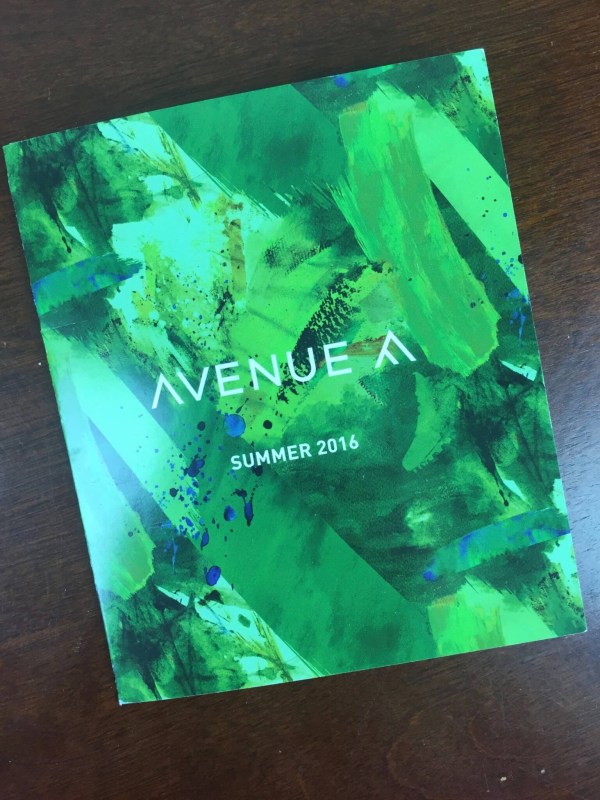 A tri-fold booklet contains the curator's letter and info about all the goodies!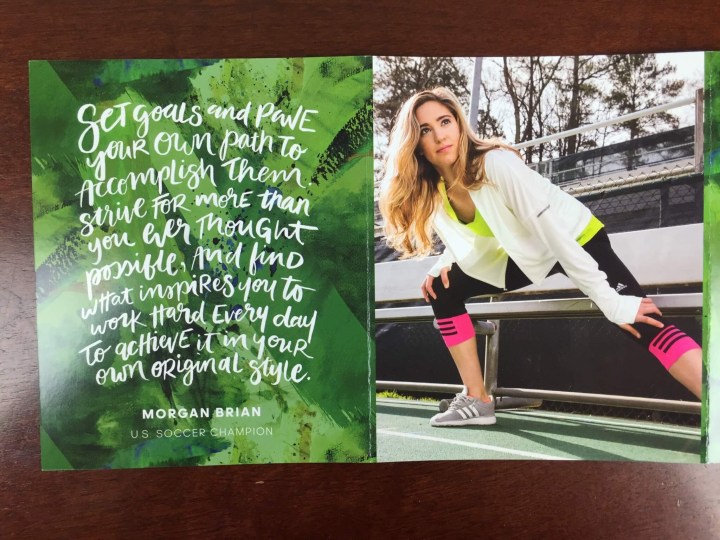 This quarter, the box is designed and curated by US Soccer Champion, Morgan Brian. She handpicked premium gear from adidas that's stylish and colorful but will still help you perform.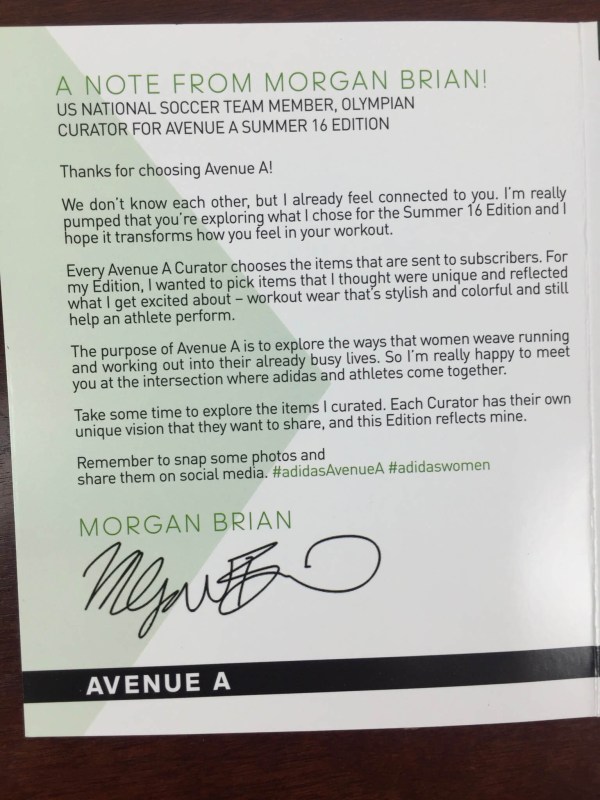 A short note from the curator, Morgan Brian. Contrary to her note this wasn't a colorful box at all! Just the slides!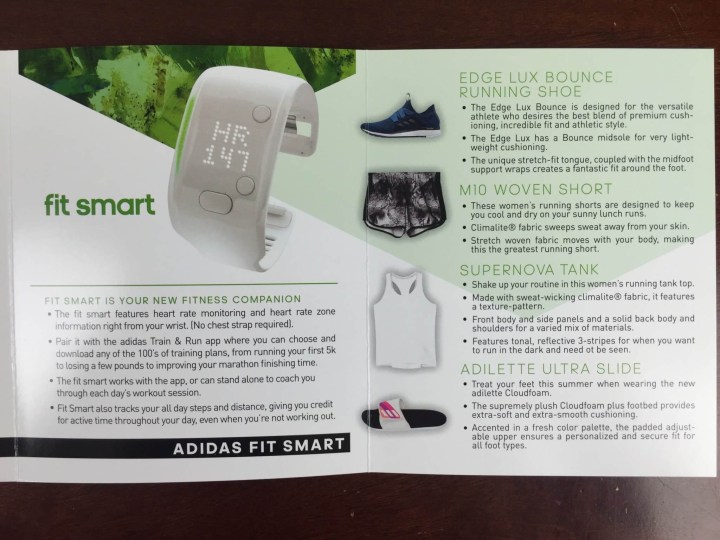 When you sign up you have the opportunity to specify each size for every item. Shoes go up to size 12, apparel goes up to XL.
adidas Women's Yoga Freestyle Hairband ($16) This wasn't on the card but was included in the box – it's a nice wide style with grippy tape to help it from slipping.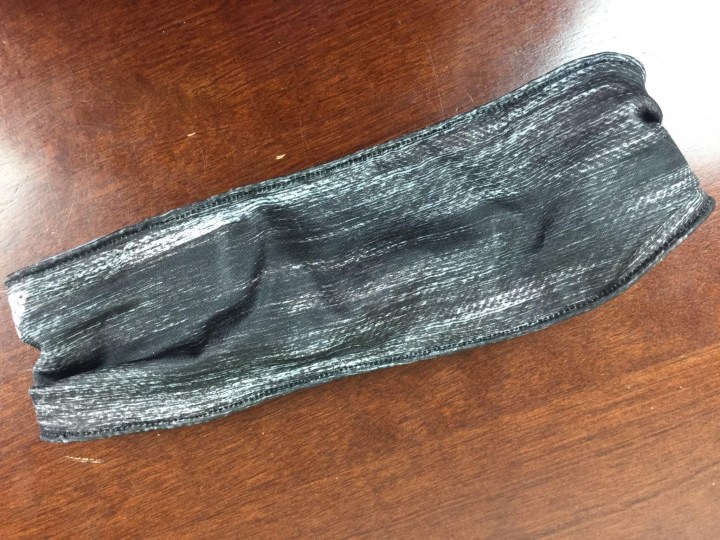 This was a nice bonus addition to the box!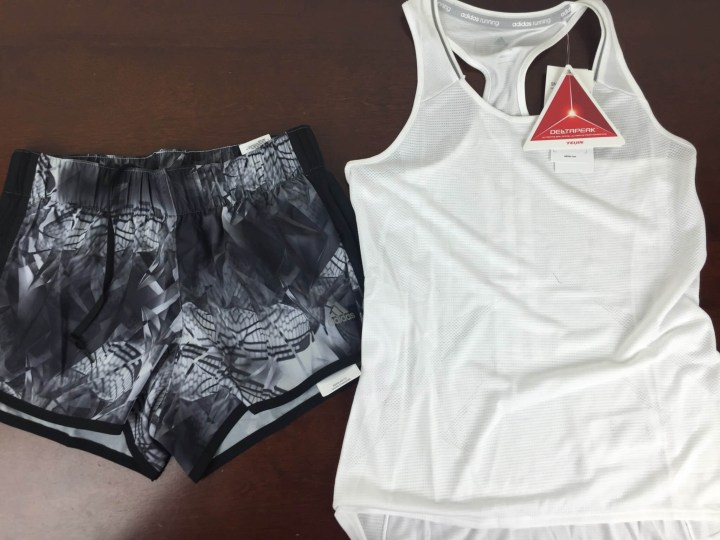 Women's Running M10 Woven Short ($32) These running shorts feature climalite fabric to manage sweat, as well as an inner liner. I like the print, but I can't help but think that another print… would have been more colorful and fun! I think this box missed the mark in terms of matching the curator's letter to the actual items chosen. It doesn't mean I don't like the box at all – it just means that the actual production of the box maybe doesn't match the curator's actual choices for this box.
Supernova Tank ($35) A super great contoured racerback tank!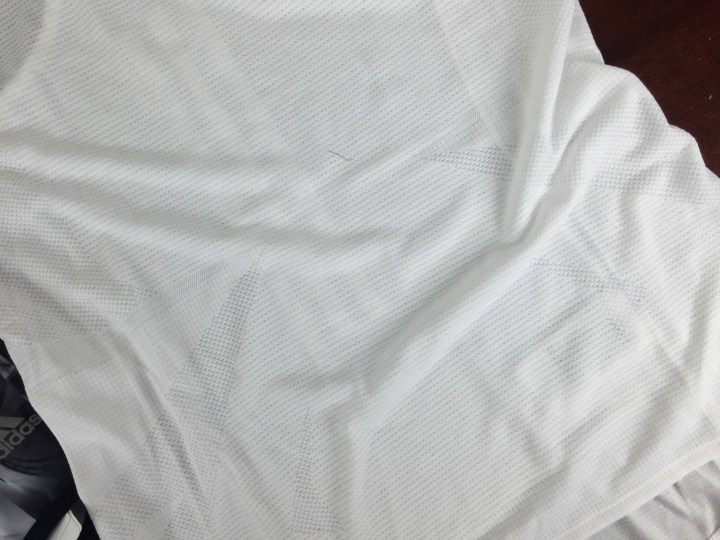 I love the way this tank is constructed – the "darting" is actually woven right into the fabric so it moves perfectly with your body. Of course, the material is climalite to take care of sweat!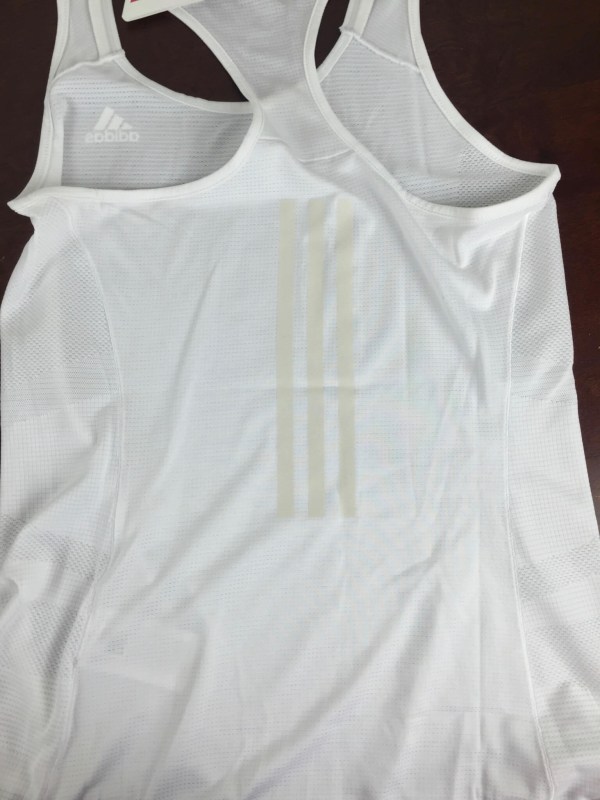 The back features three reflective stripes to keep you safe on the roads. This tank is obviously see-through, you can wear it with your colorful sports bra from last quarter!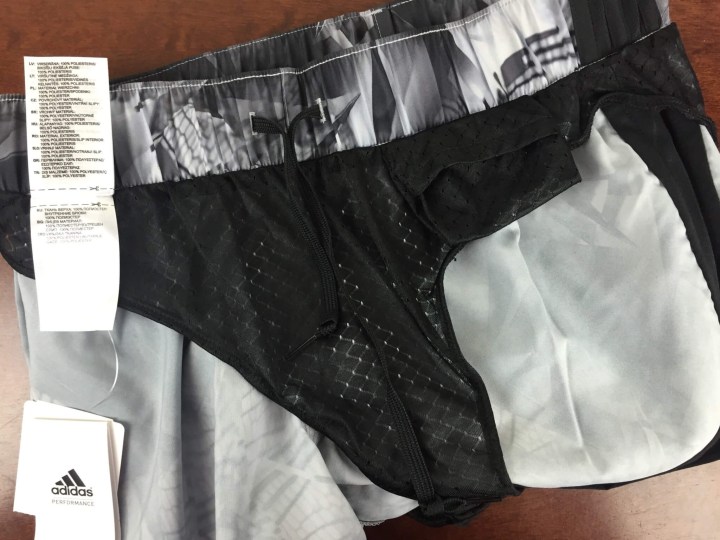 Here's a shot of the liner inside the shorts, which also has a little coin/key holder. They are quite shorts, maybe a 2.5-3″ inseam or so, but the liner keeps all the bits buttoned down.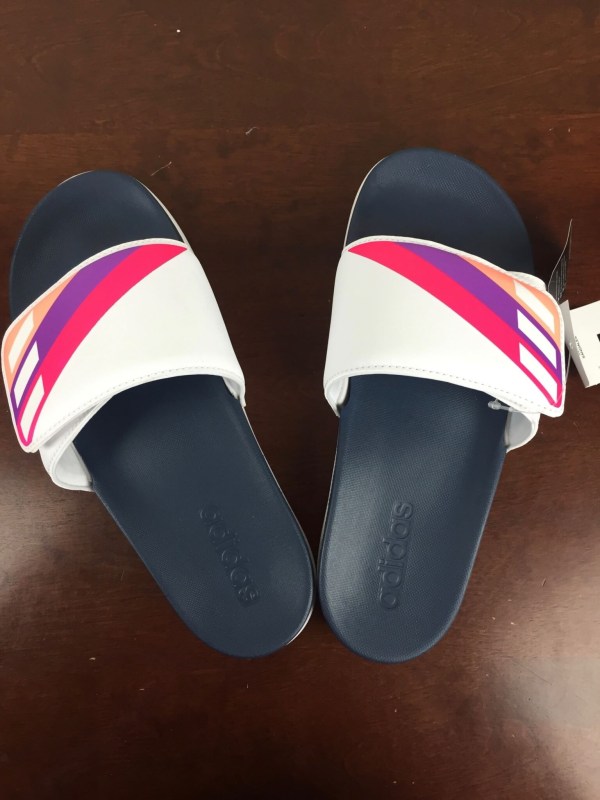 Adilette Ultra Slides ($35) Super squishy and FUN slides! They are velcro-adjustable and mega comfy. Just a head's up if you haven't received your box – if you wear a half-size in shoes, adidas automatically sent a half-size UP for the slides. If you're like me you need a half size DOWN for slides. Just log into your account and request an exchange – mine are already on their way (these were really really very large on me). The colors are just my style and I think this is a fabulous pick!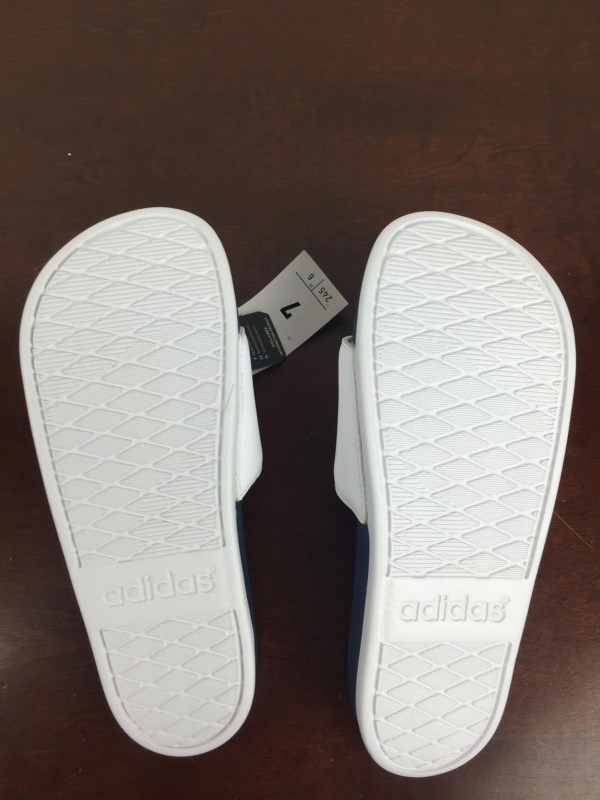 Bottoms!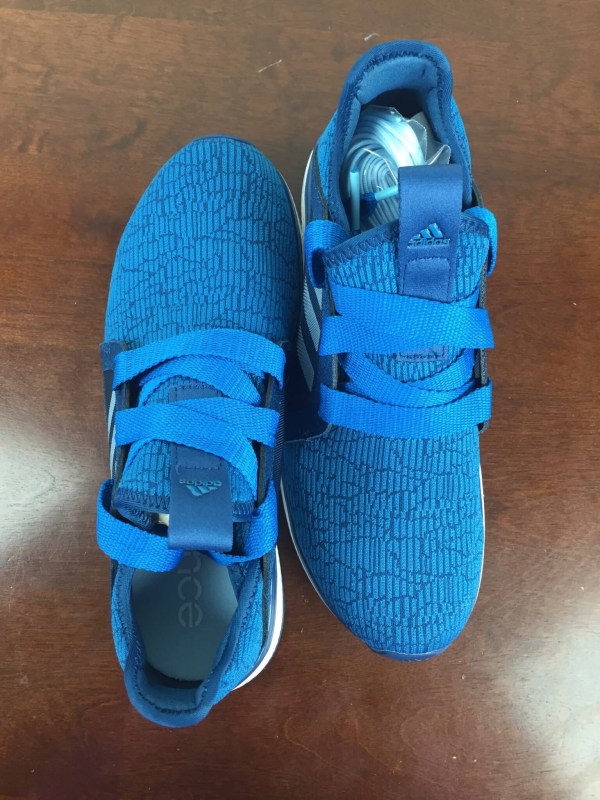 Edge Lux Bounce Running Shoe ($85) I'm not a runner but I'm loving my adidas shoes – and they're now saying that you'll get a shoe in every box! Hooray – my periodic shoe shopping is over! These feature stretchy uppers with a "bounce" midsole with supportive mesh side overlays. I really like this construction – it works well for me!
When I first put these on I thought bounce? These have no bounce! But they turned out to be the most comfortable sneaks I've worn in a really long time, and I love them.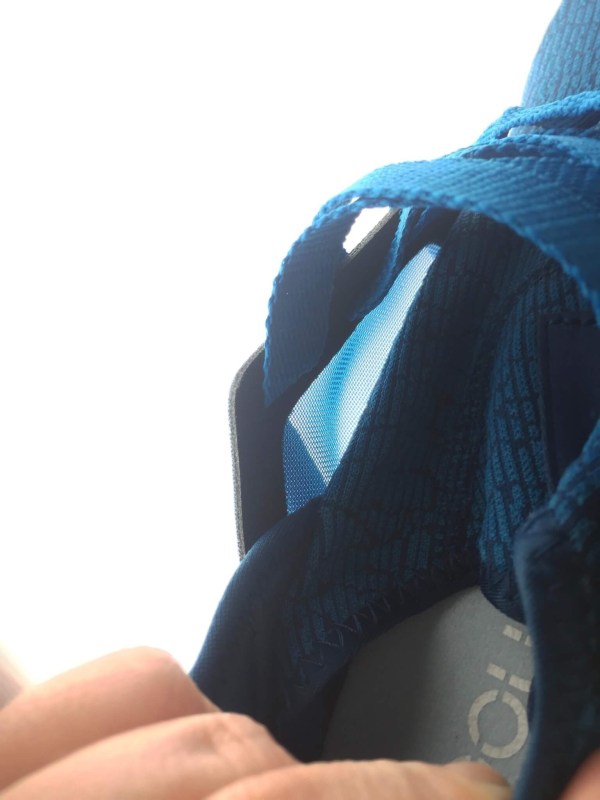 Mesh overlays.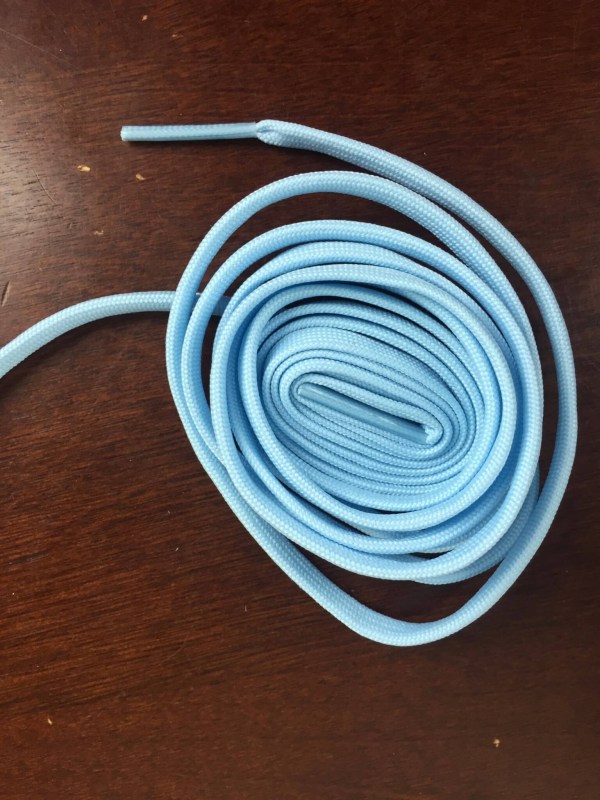 Extra laces to mix up the look – these are thinner light blue laces.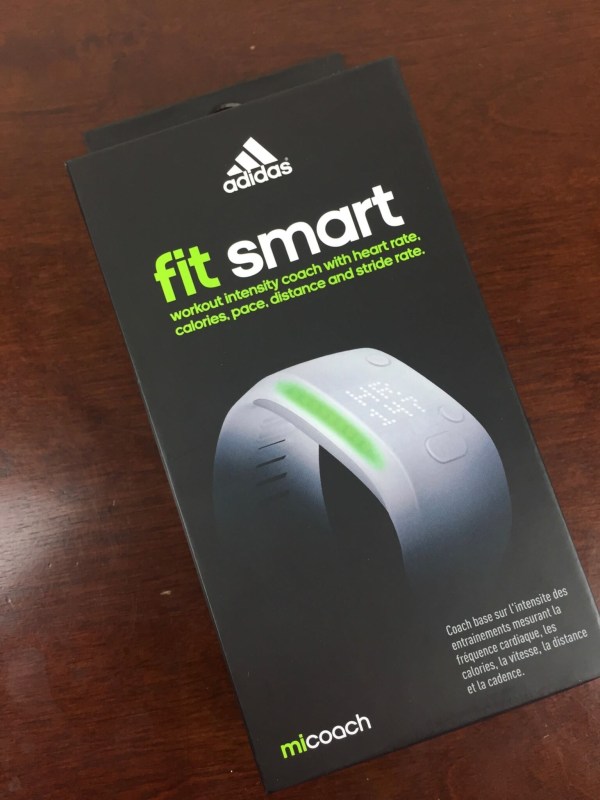 adidas miCoach Fit Smartwatch ($140.38)  This fitness tracker is made of silicone and will help you track steps, calories and distance.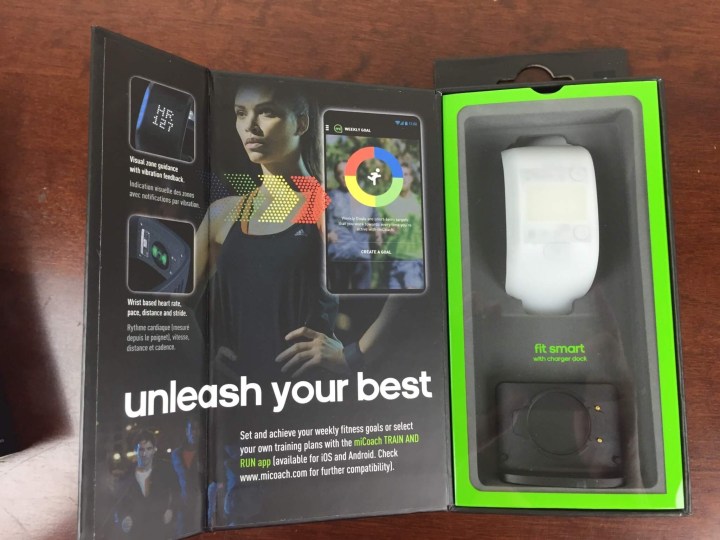 The packaging is great and adidas offers the miCoach TRAIN AND RUN app for both iOS and Android.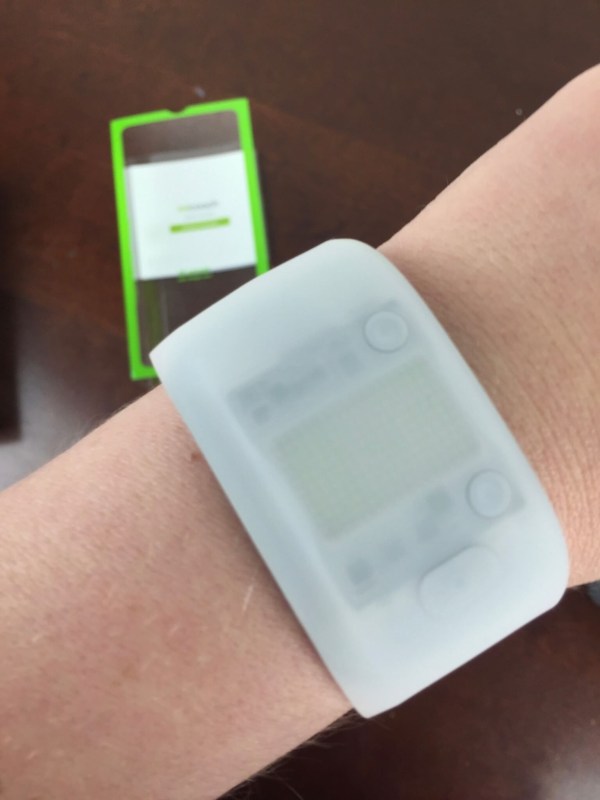 To me, it's very large and clunky. I don't want to be a hater – and I'm perfectly happy with the box and gifting this item! (I also knew it was coming because it was the spoiler item – and I suspected it would be giant in advance too.)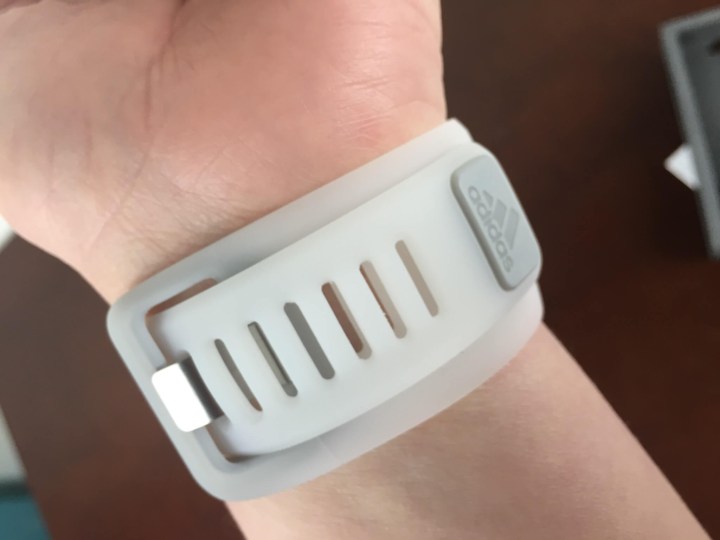 The tracker closes with a watch-like band but has an attachment to keep the strap closed.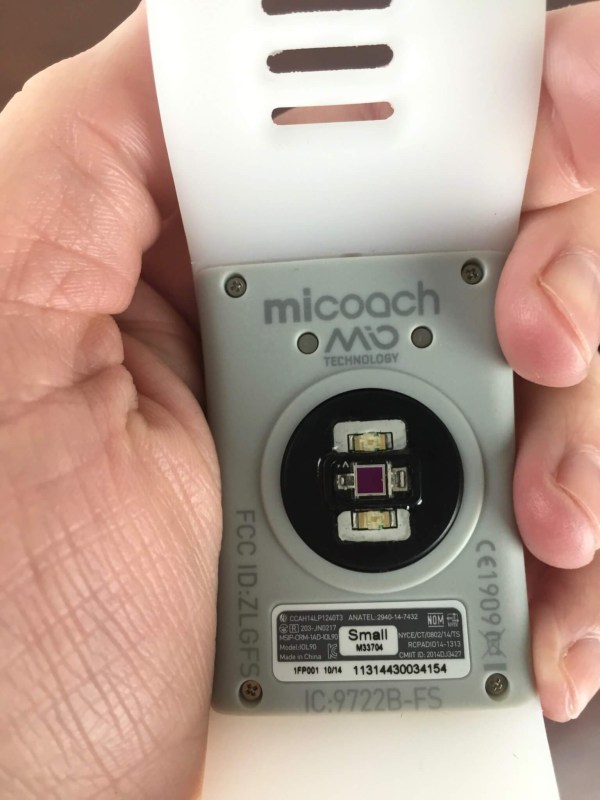 It also features a heart rate monitor!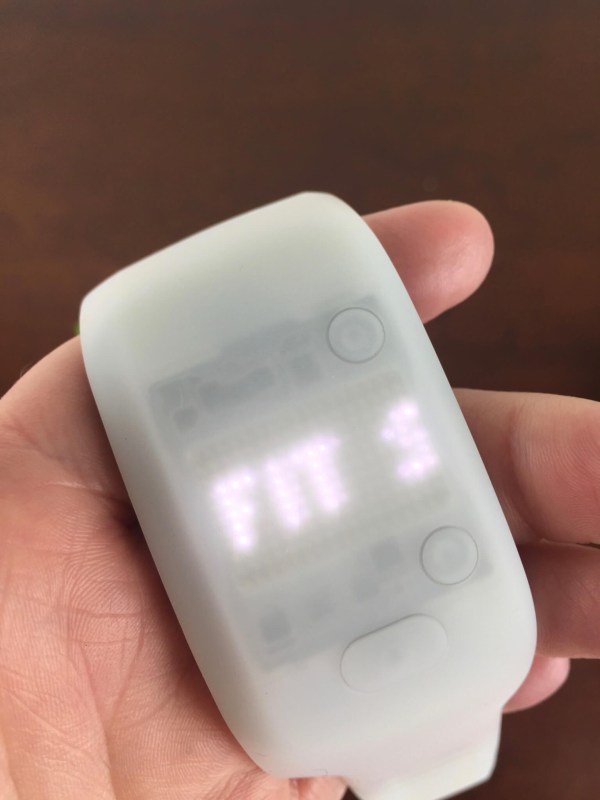 The app features lots of different workouts and incentives to keep you on your training plan.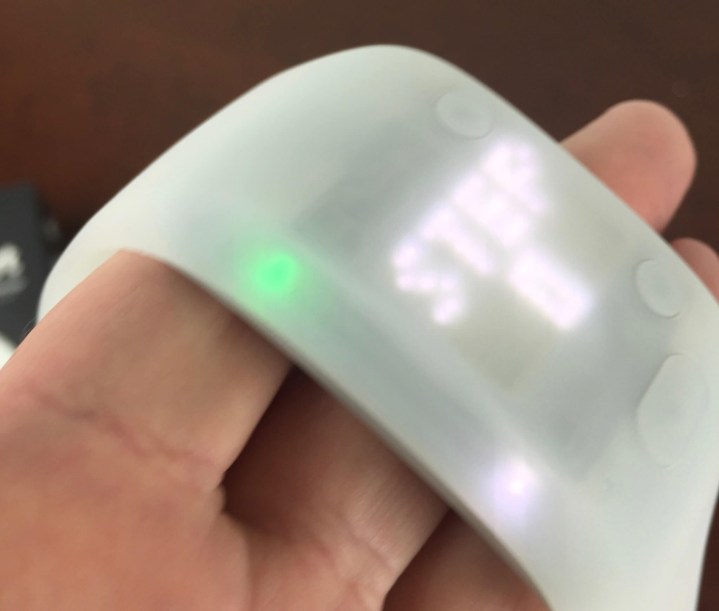 The good news is that there's enough value in the box to make it worthwhile and fun even if you didn't want or need the overly-large fitness tracker. The total value was about $344 which is ridiculous and awesome and I thought it was a fantastic box. I didn't think it was particularly colorful (the shoes IRL are a very dark navy) but I usually don't pay too much attention to curator letters for boxes like this. Besides that everything is amazing whether you're a die-hard workout fiend or a regular mom like me! Other large brands need to take note on the execution and value of this box and how many rabid fans adidas is creating by curating such a stylish, useful, and high-value subscription box!
What did you think of the summer Avenue A box? You can check out the first spoilers for the Fall 2016 Avenue A box here!
Visit Avenue A by adidas to subscribe or find out more!
The Subscription
:
Avenue A by adidas
The Description
: Avenue A is a quarterly women-only subscription service that offers a curated box containing premium running and training products. adidas will collaborate with fashion-forward trendsetters and trainers to hand-pick an array of products for each shipment that exemplify style and performance.
The Price
: $150.00 per quarter