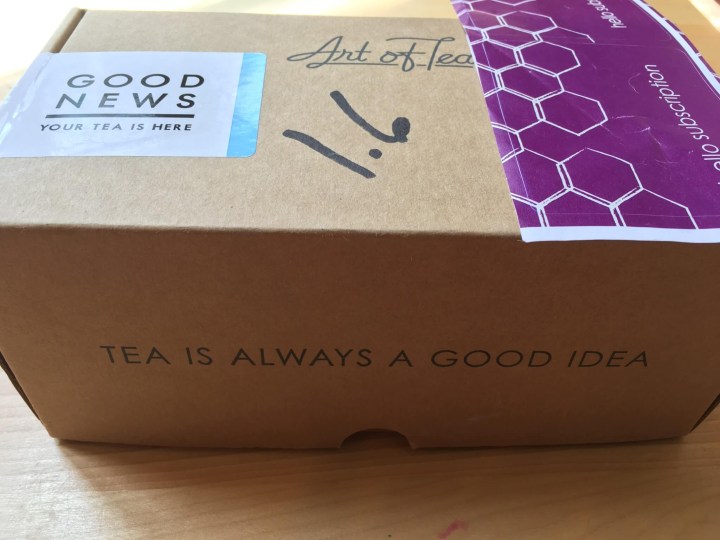 The Art of Tea is an importer of Fair Trade certified, organic tea and botanicals. At their operation in Los Angeles, they hand-blend teas for distribution. They currently sell roughly 150 teas from which they select their most popular teas for distribution through their monthly subscription service.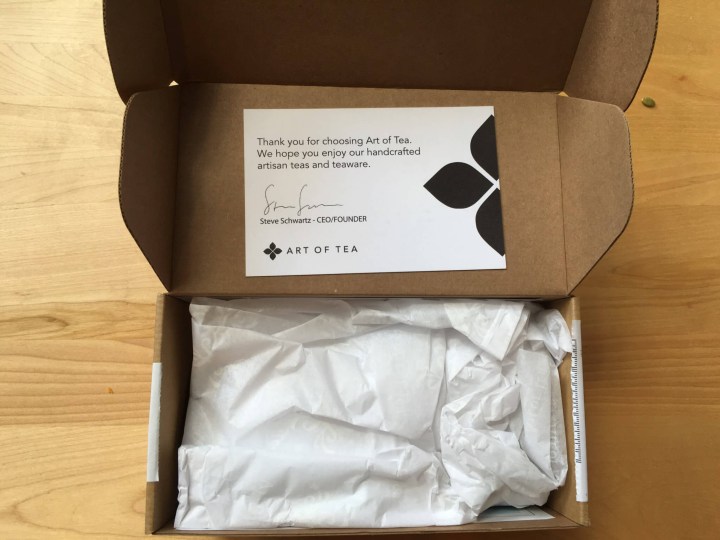 Their monthly subscription offers great flexibility: you may opt to receive loose leaf teas, iced teas, sachet teabags, wellness teas, signature teas and caffeine-free teas. I've elected to receive caffeine-free teas. All subscription boxes qualify for free shipping within the United States.

For those who may prefer to select teas for purchase, they have a Tea Wizard on their website that offers suggestions of teas you might like. All of the teas it recommended for me looked great!
These were six of the tea wizard's twelve recommendations. The ones I've already tried have been great, and the ones that I have yet to try look equally tantalizing!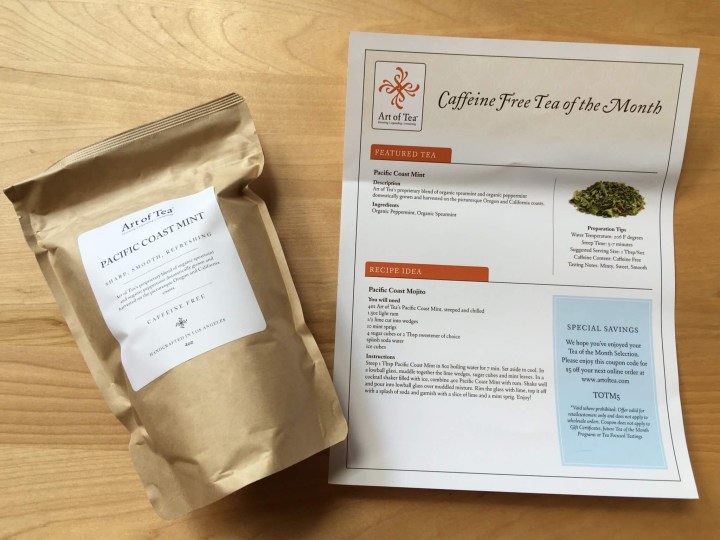 This month I received a bag of Pacific Coast Mint caffeine-free tea and an adult drink recipe that incorporates the tea.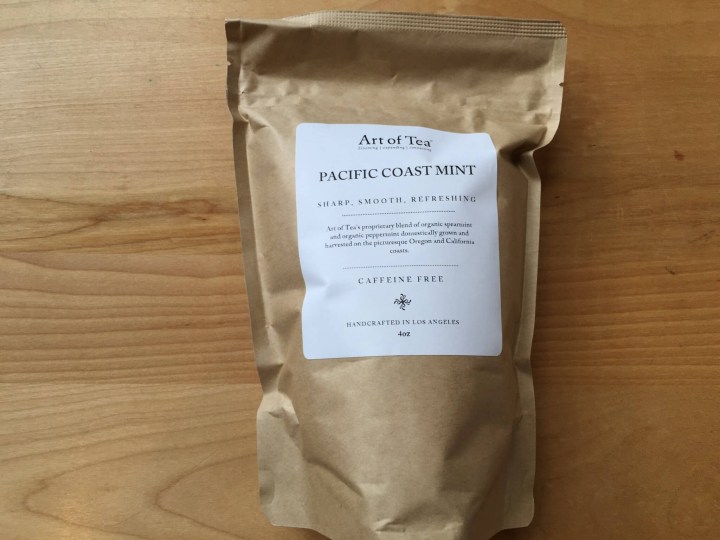 There was little subtlety in this month's tea. It was a bag of mint–a mix of peppermint and spearmint to be exact. I was a little surprised to have received this, honestly.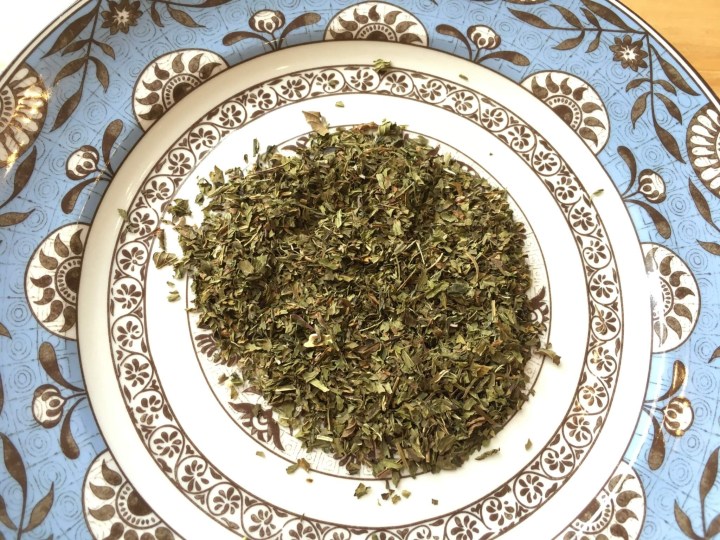 Mint leaves!
The tea tasted like mint! I will say this–I never would have thought of drinking a brewed cup of mint leaves, and, in the end, I liked it! Still, I just couldn't get over thinking that this "tea" belonged in my spice cabinet, not in my pantry. As I slowly sipped my cup of mint, I began to wonder: could I brew a cup of Thai basil and call it Thai basil tea? I have A LOT of Thai basil growing in my garden that I need something to do with. Sure, I could always use my Hamptons Lane Taste of Thai kit every day for the next month or so (which would be fantastic, truth be told!), but making delicious Thai food seems so ordinary when you could say that you created your own Thai basil tea! How exotic! Ha!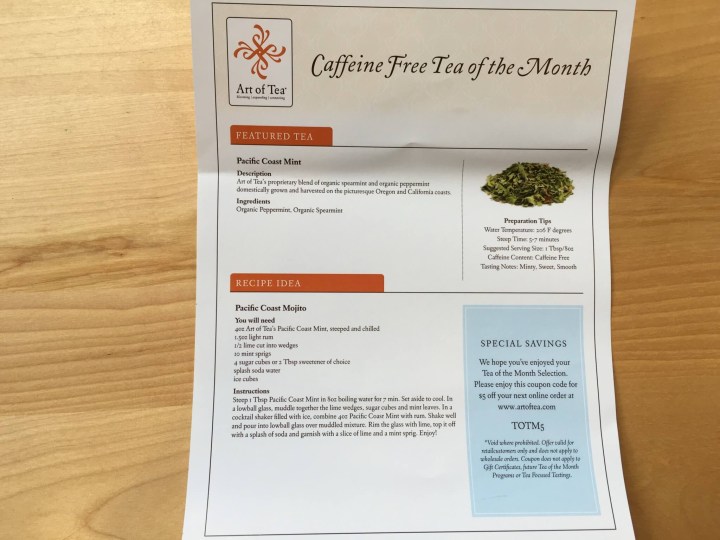 I love that Art of Tea includes recipe suggestions with their tea! This one is a twist on a traditional mojito using more mint and less lime.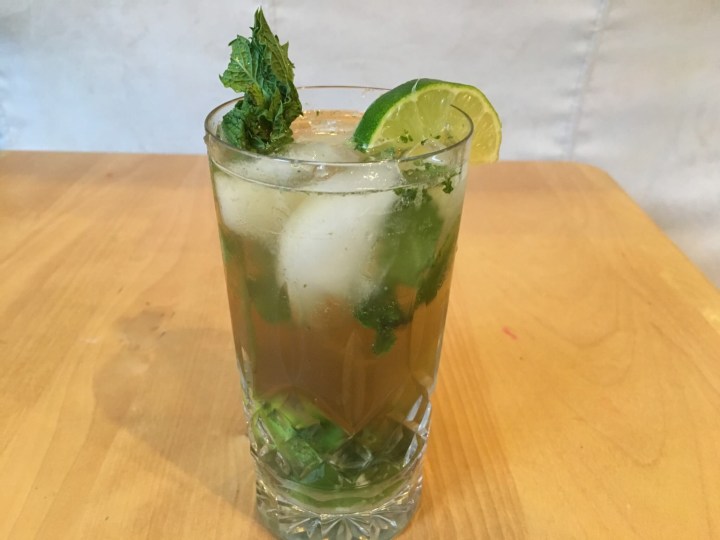 The result was good. While I prefer my own mojitos to this rendition by the Art of Tea, I drank this happily.
While I enjoyed my third installment of Art of Tea's Caffeine-Free Monthly Tea Subscription, I couldn't help but think this was a bit of a throwaway on the part of Art of Tea. Still, the recipe suggestion was a nice touch! I can't wait to see what they send out next month! If it ends up being Thai basil tea, I won't be able to contain myself!
What's your favorite tea? If you're thinking about trying Art of Tea, use coupon code HELLOSUB10 to save 10% on your first month!
Visit Art of Tea to subscribe or find out more!
The Subscription
:
Art of Tea
The Description
: Each and every month The Art of Tea selects from years of sourcing and blending the best of the best in order to deliver the world's finest teas to your doorstep.
The Price
: $18.00 per month