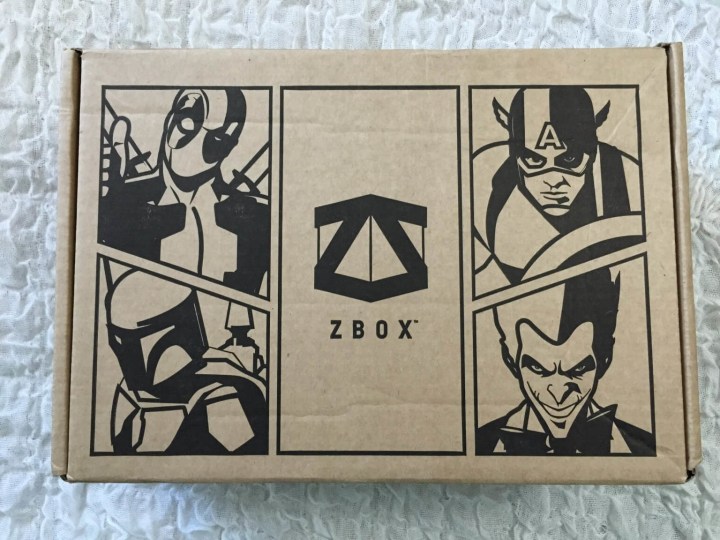 ZBOX is here! I had no idea what was in the plastic envelope, which is a big part of the fun for me. The box is printed with their logo and classic faces from pop culture such as Deadpool, Cap, Boba Fett, and the Joker.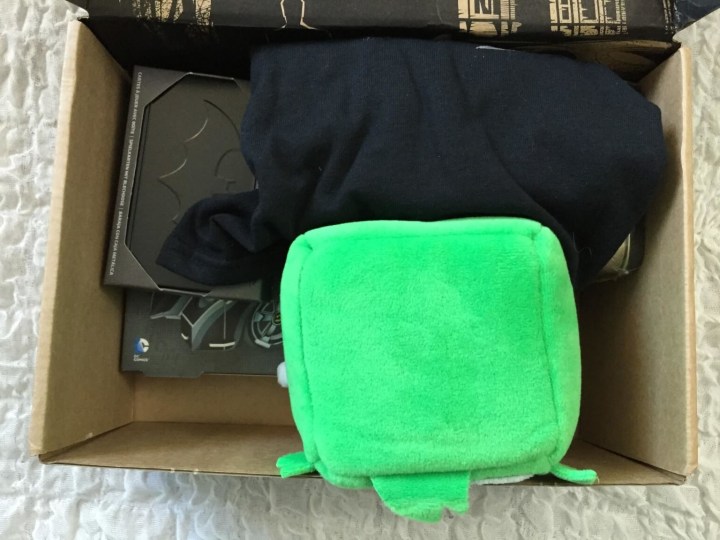 This box was stuffed! The cube actually sprung out of it when I opened it, which was a bit terrifying when you see who it was!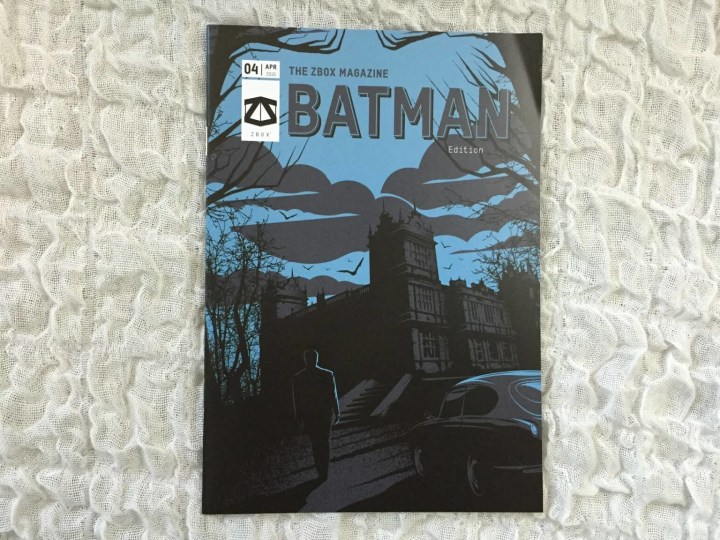 The magazine that comes packed with it is extremely high-quality! This month's theme is Batman. I will admit right here and now — I'm a Marvel girl 100% all the way. I've never seen a DC movie, but I watched the 60's version of Batman when I was younger. I watched the reruns, I mean — I'm not that old! And I saw the earlier Batman movies, like the ones with Michael Keaton, Val Kilmer, and yes, even the George Clooney one. (We pretend that one never happened.)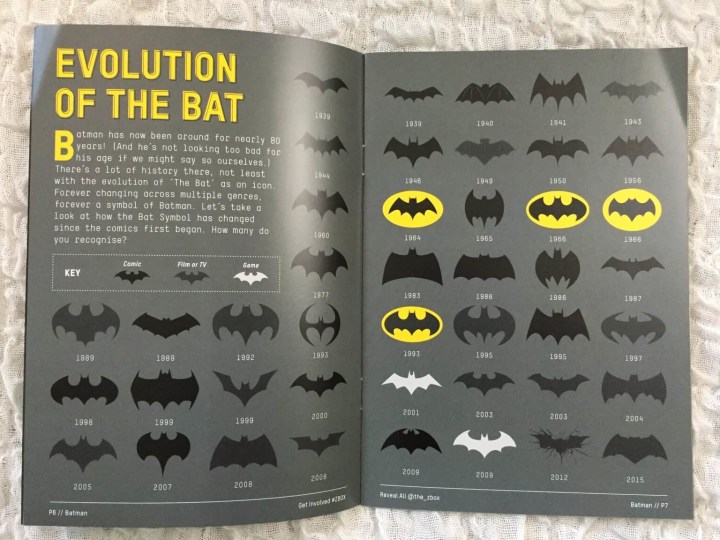 The coolest page — even for a casual fan like me — is the breakdown of the bat symbol. I like how they even differentiated between the different types of media — black is the comics/print, grey is film/tv, and white is from the games.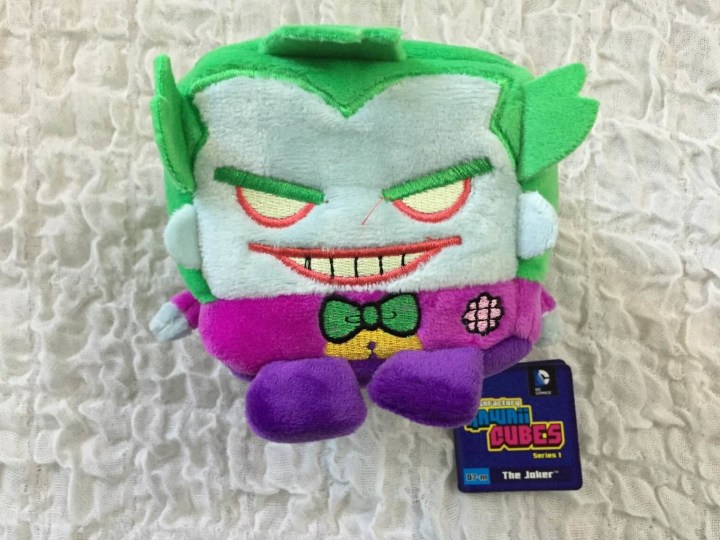 Joker Medium Kawaii Kube ($19.99) This guy is what jumped out of the box. He's kind of cute, I guess? The Joker creeps me out (clowns in general scare me) but this version is kinda cute in a weird way. This medium size is apparently brand new and was just released in April — the larger sizes have been available for awhile. He's 4×4″ so a nice size.
Batman Playing Cards ($7.99) This is a set of playing cards in a collectible tin. A friend of mine loves comic books (in general) and is also a big card game player, so these are going to him. Share the geeky wealth!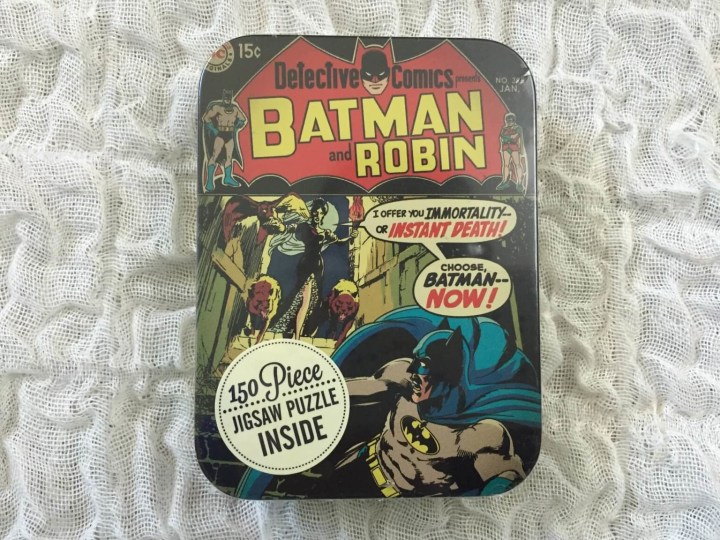 Batman & Robin Puzzle Tin ($15?) I couldn't find this exact tin online, but other designs and other superheroes have it priced (in pounds or euro) around $10-15. It's a tobacco tin printed with the cover of a Batman and Robin comic, and inside is a 150 piece puzzle.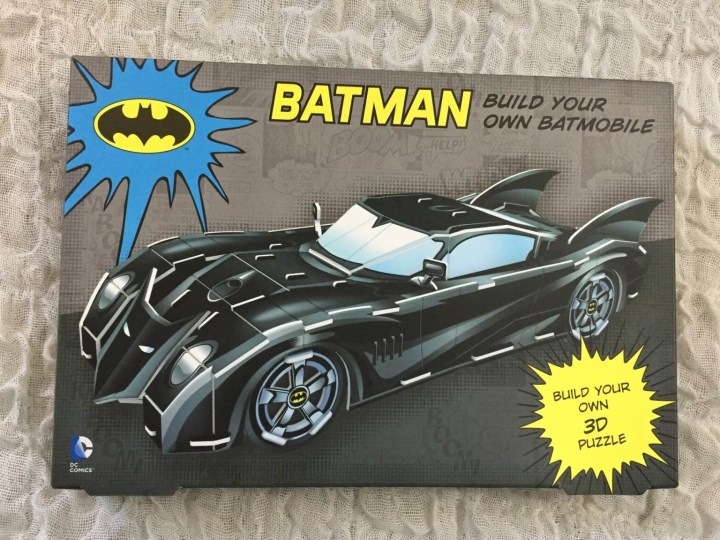 Build Your Own Batmobile Papercraft ($10) Okay, this is seriously awesome. This is a kit that lets you build your own Batmobile out of cardstock.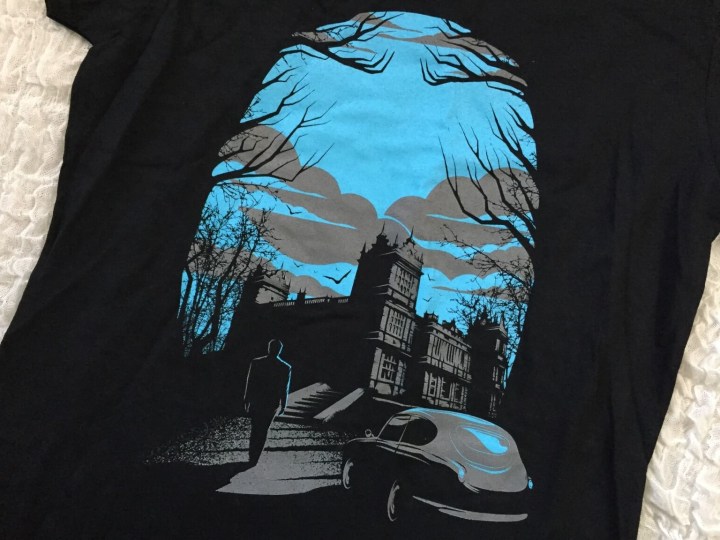 Wayne Manor Shirt This is a fitted black ladies cut tee made of a medium-weight fabric. The image shows Bruce Wayne in front of Wayne Manor with some bats in the sky.
April's ZBOX is a dream come true for a Batman or DC fan. For me, it missed the mark due to my crippling Marvel bias, but that's okay — May's theme is Civil War, and I'm looking forward to seeing what they come up with!
Have you tried out ZBOX?
Visit ZBOX to subscribe or find out more!
The Subscription
:
ZBOX
The Description
: The ZBOX is a monthly geek box themed around your favourite geeky interests and will include a variety of items tied to a monthly theme. Each month you will be sent a box containing over £35 worth of exclusive, licensed merchandise. Perfect as a monthly treat or a gift for your geeky friends!
The Price
: $29.00 per month