Once Upon a Bookcase is a monthly subscription box that brings stylish phone cases perfect for your smartphone. The subscription costs $26 + $5.50 shipping per month ($11 to Canada), and you'll receive a phone case plus small gifts like notepad, bookmark, necklace, etc. You'll also get a 5″ x 7″ quote print along with your case.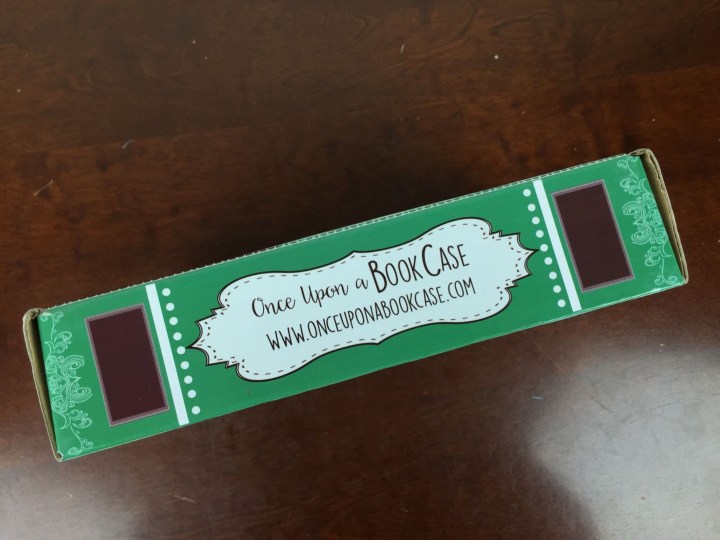 The box is beautifully designed outside and looks like a book!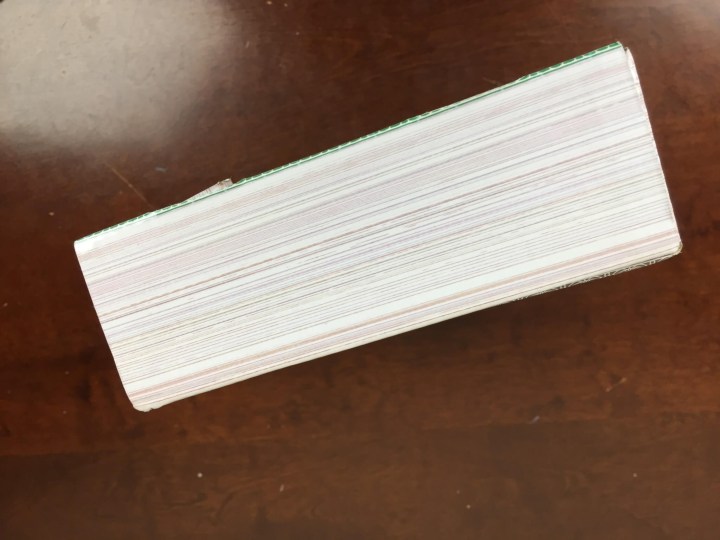 When you sign up for this subscription there are a zillion different types of phones to select, plus whether you want a girly girl, anything goes, or manly man box. I picked anything goes.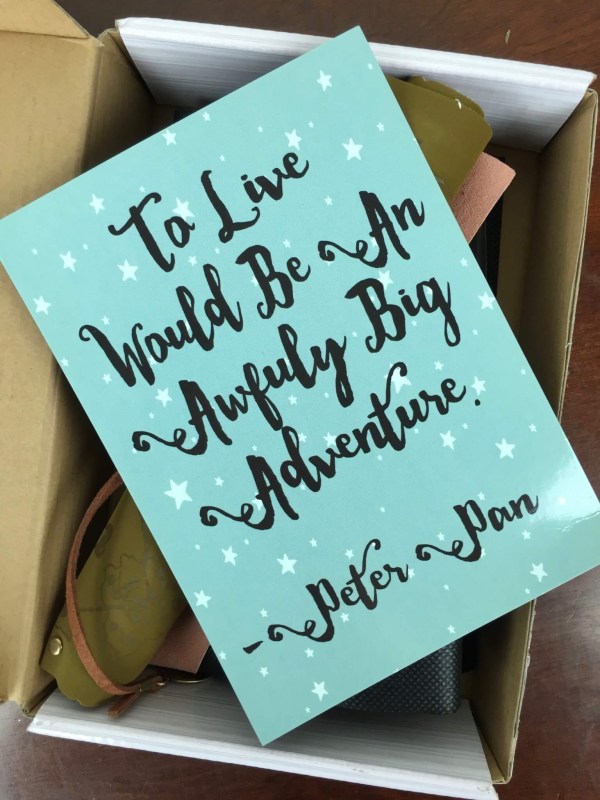 Here's the print card with the quote of the month. The theme for this box is Peter Pan!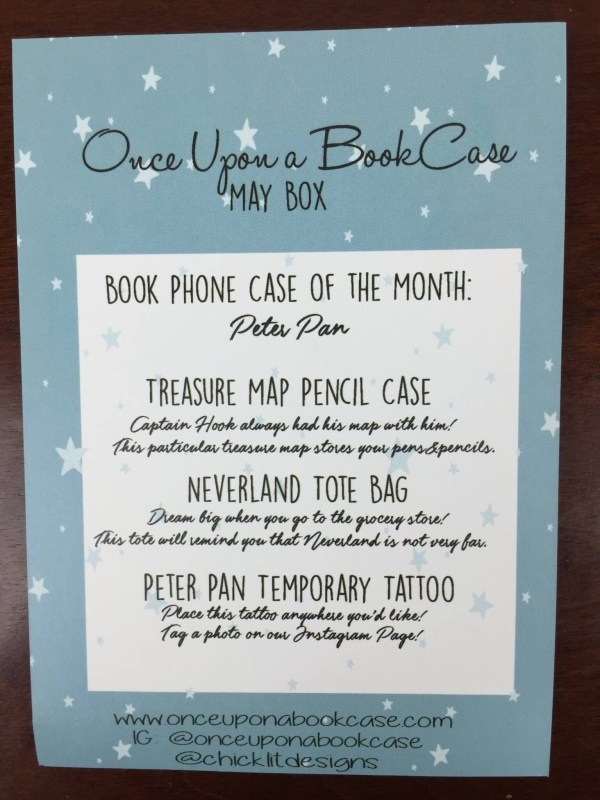 The quote print also serves as the information card. It contains a short description of the items inside.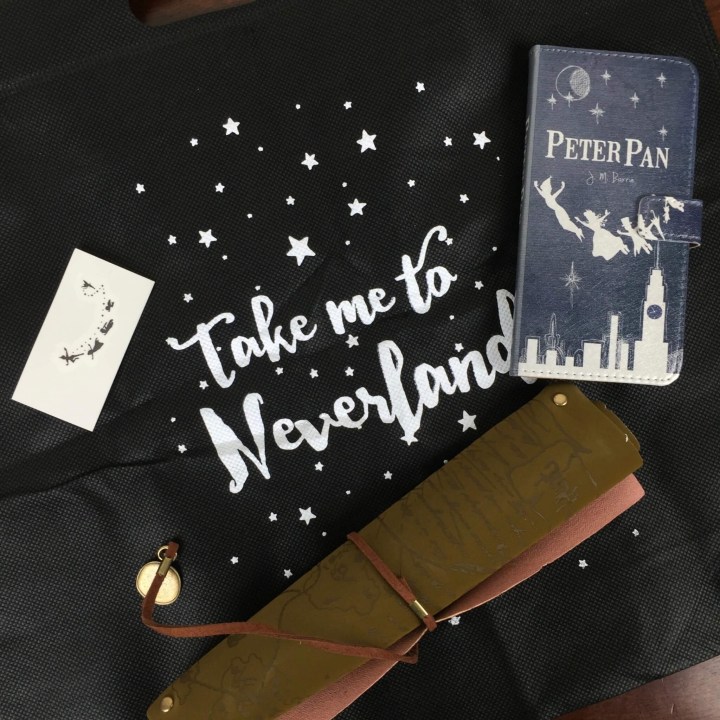 All the goodies in the May box!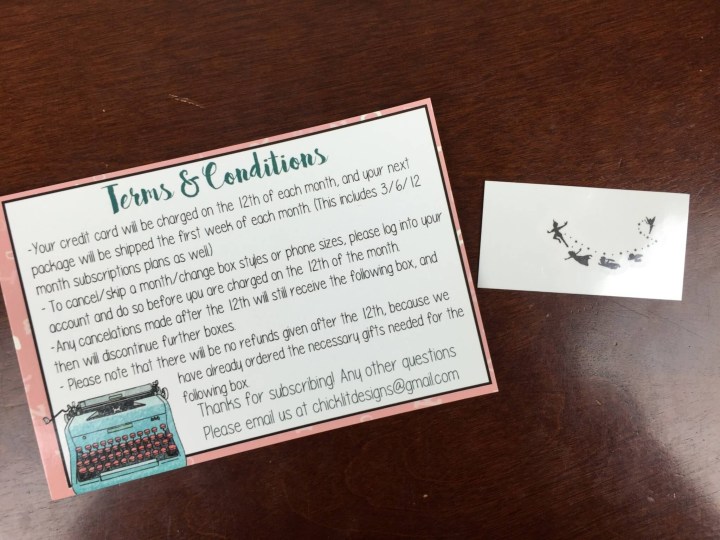 Peter Pan Temporary Tattoo ($1.30) This is cute and my daughter we just asking me for a temp tattoo last night!
Unusually the box had a terms and conditions card. It's nice to remind subscribers of how to manage the subscription.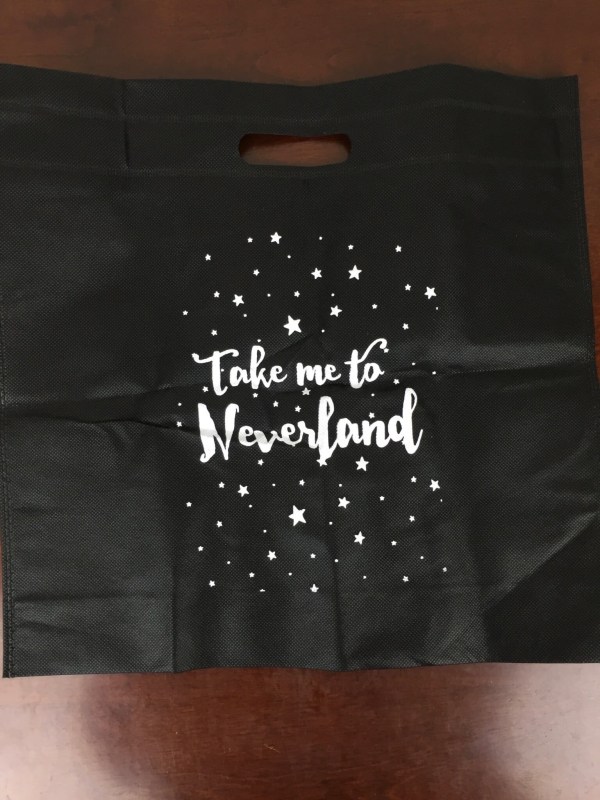 Neverland Tote Bag: This isn't super high quality (it's like one of those paper fabric bags) but it's cute, will be used, and will probably last years! I've already filled it up for a special delivery tomorrow!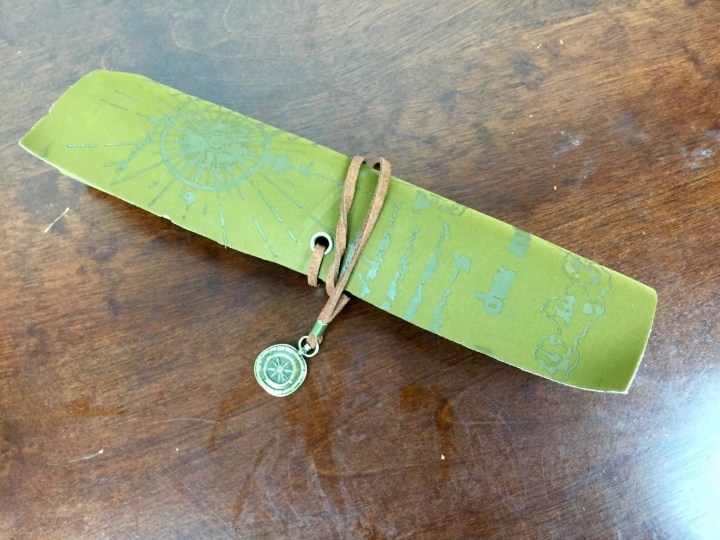 Treasure Map Pencil Case: Some colors make the camera flip out, and this is one of them. Please refer to the review photo above for the proper color.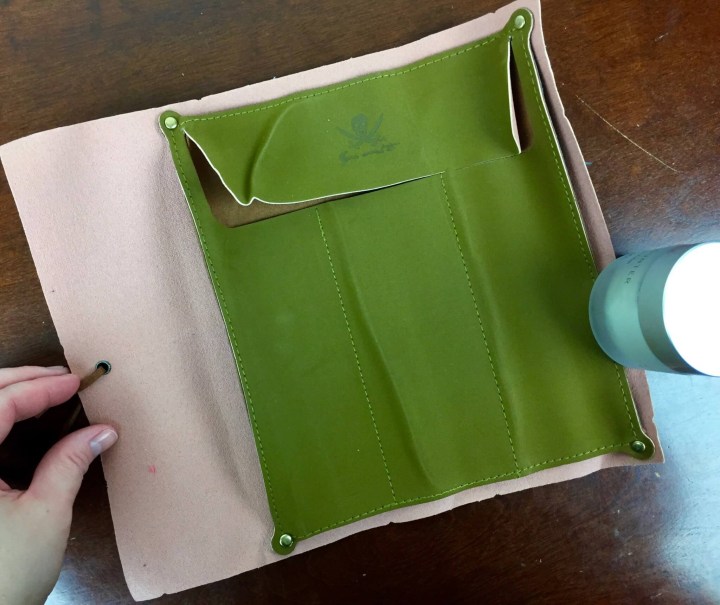 This pencil roll is adorable. On one side is a treasure map and in the inside is a divided storage pocket. This is lovely and was quickly claimed by my kids, though I would have kept it for me!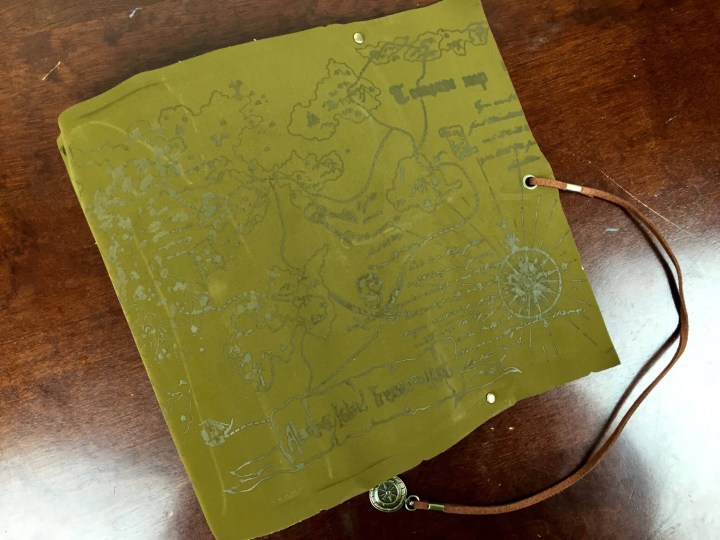 The roll wraps up with a cord and compass charm.
Peter Pan Book Phone Case  ($29) Even though I was alone when I opened this box I was definitely talking to myself about how much I liked the theme and how pretty this is!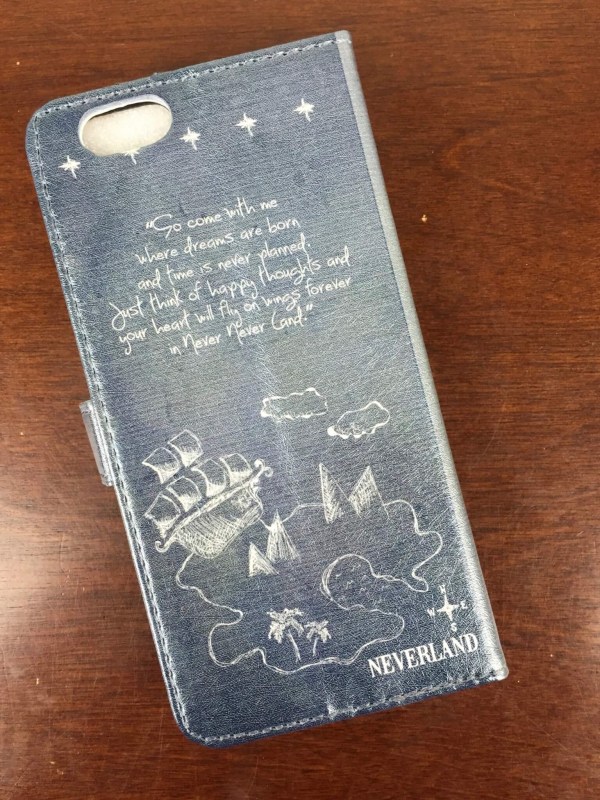 I love the back. my daughter was completely tickled by the entire thing, especially the fact that JM Barrie's name is on the front cover.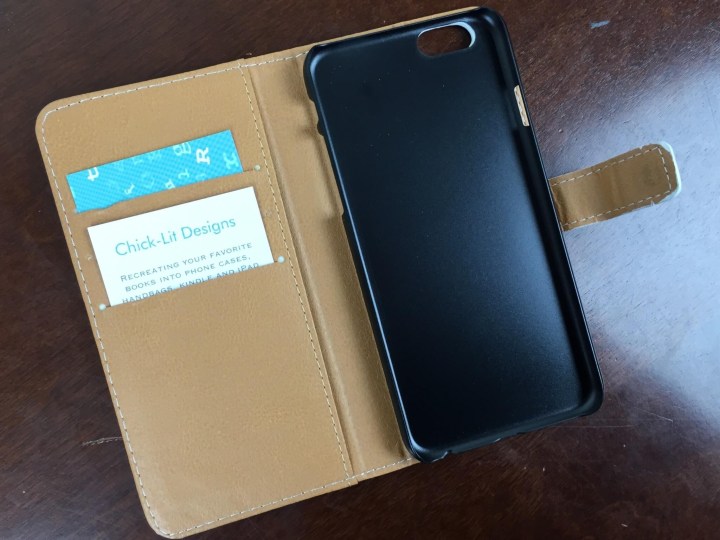 You might notice this has no snap – it's a magnetic closure and works really well! There are room for cards and I found that the case doesn't interfere with photos – I took all my photos yesterday with this case on my phone.  The lining is a little thin around the cards but works fine.
I intended to subscribe for this month and skip until I needed a new case, but I'm having a little FOMO about the themes. The June theme is Once Upon a Time, except for the manly box, which is A Wrecked Ship. Maybe I should get a case for our backup iPhone…
What do you think about Once Upon a Bookcase?
Visit Once Upon a Bookcase to subscribe or find out more!
The Subscription
:
Once Upon a Bookcase
The Description
: Choose your monthly plan… phone size…and style! Either way, we have you "Covered". Each Book Box includes a different style phone case with a small gift such as a necklace, notepad bookmark etc. Along with a 5″ x 7″ quote print.
The Price
: $31.50 per month