Try The World is a bi-monthly around-the-world food subscription and they also have a fabulous shop where you can get more of the hard to find items, plus more items that weren't featured in the box.  See all our Try The World Reviews. FYI – save 15% off all subscriptions and gift orders with coupon code HELLOSUBSCRIPTION15. Or, get a bonus box free with your first month – just use this link! Currently its the Thailand box (amazing – see my review here)!
Try The World asked us to review some shop items, and since we'd been eyeing more jam, we couldn't say no. For some reason we eat a lot of jam – probably because we use it to flavor Greek yogurt! Even without the kind review offer, we would have bought more anyways because there's free shipping in the shop on any $20 order, and everything is reasonably priced. I'm going to buy more Swedish crack (aka Flatbread) that I inhaled from the May-June Sweden Try The World Box!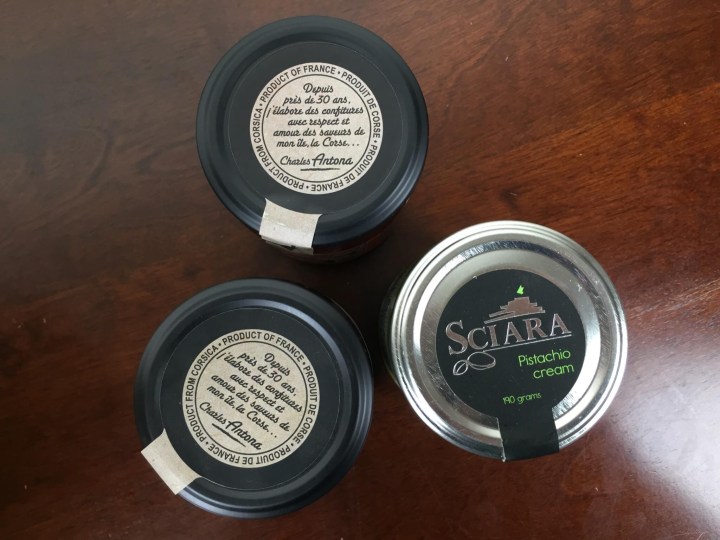 We selected Charles Antona Fig and Peach-Apricot Jam ($6.95 each), as well as a Jar of Sciara Pistachio Cream ($12.50), which we've had before and is totally amazing!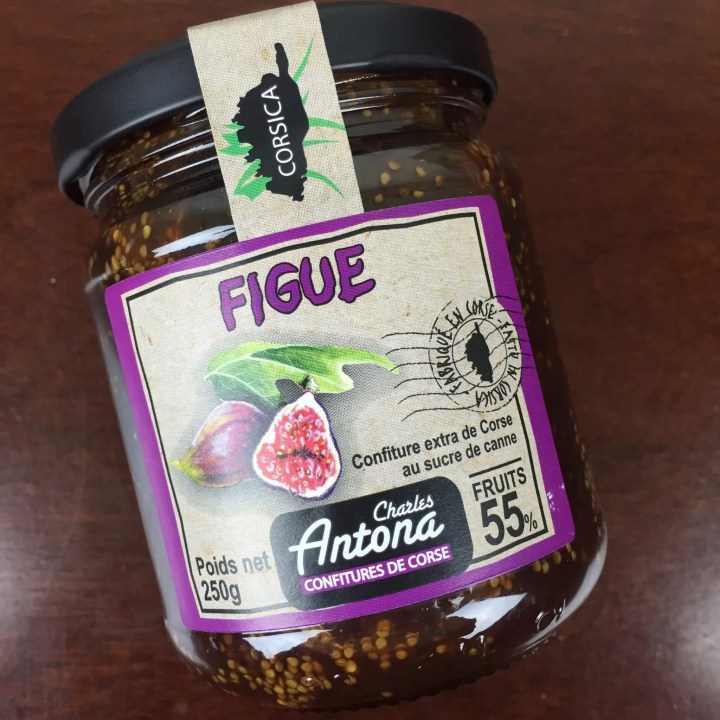 I love how the French jams are just so fruity – and it says the fruit percentage right on the label. Fruit is the first ingredient in these jams and they don't taste too sweet, which makes them perfect as accompaniments for both sweet and savory items.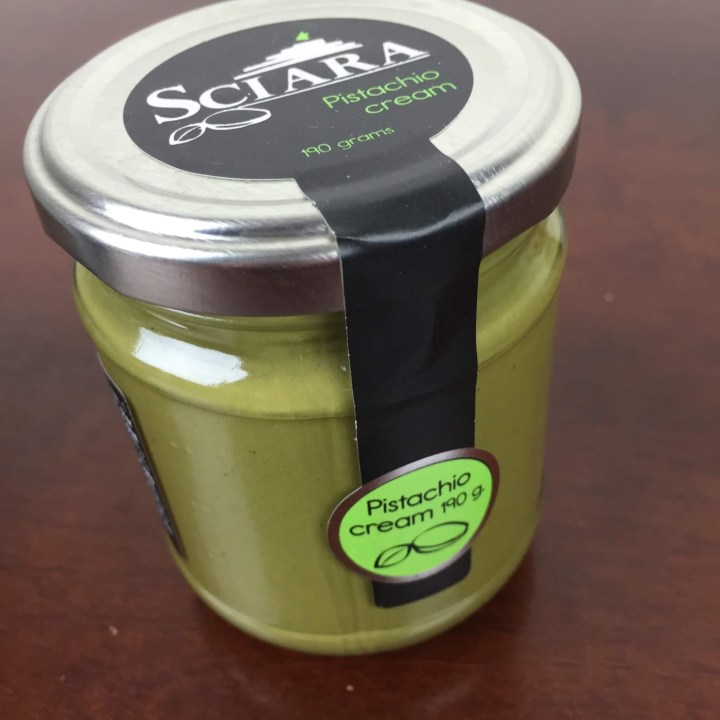 I'm going to get real here, I dip my chocolate in this. It's amazing. Seriously it's like the fanciest peanut butter cup but a million times better. Do it.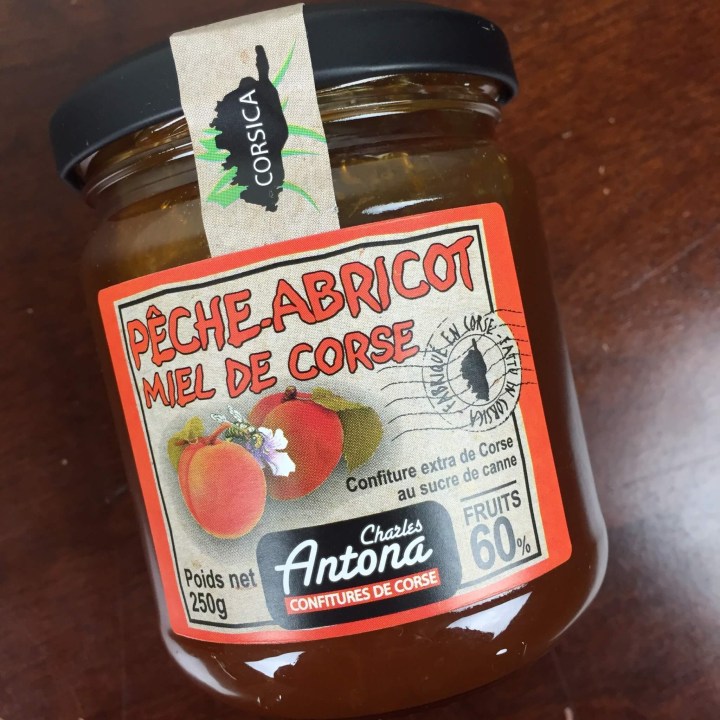 I found that this jam was just as great as the fig for savory items and loved them both. I think the French terroir and artisan nature of the jams really shines through in the flavor! They are so much tastier than a grocery store jam.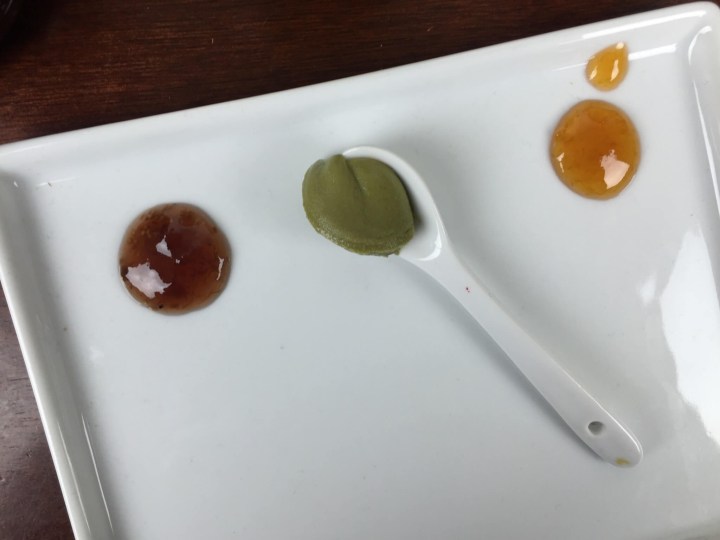 One of the things I liked about the jams I picked out was that they are actually quite thin so I could add a hint of flavor without using half the jar.
Yum! Have you been eyeing anything from Try The World? There's free shipping on orders over $20 in the shop!