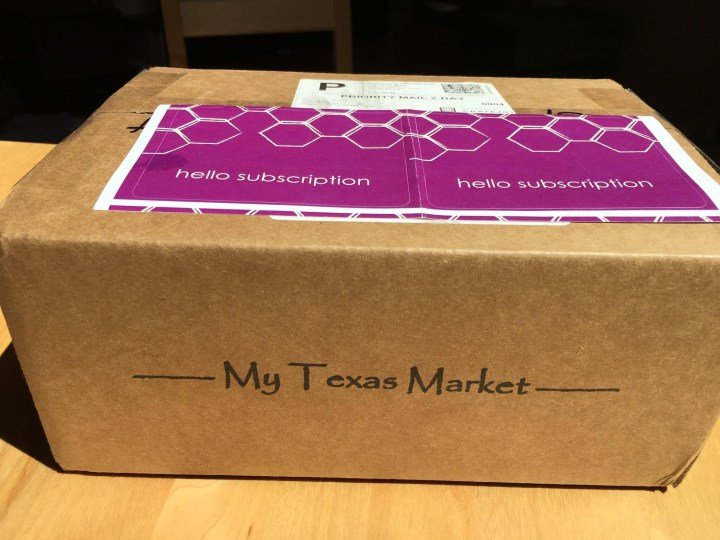 My Texas Market is a monthly subscription that sends a curated collection of small batch artisanal goods produced in Texas to your home. I was so excited to receive this box! As someone who moved to Texas a few years ago, I have come to believe that all things are better in Texas, and what better way to prove it than to sample some local fare?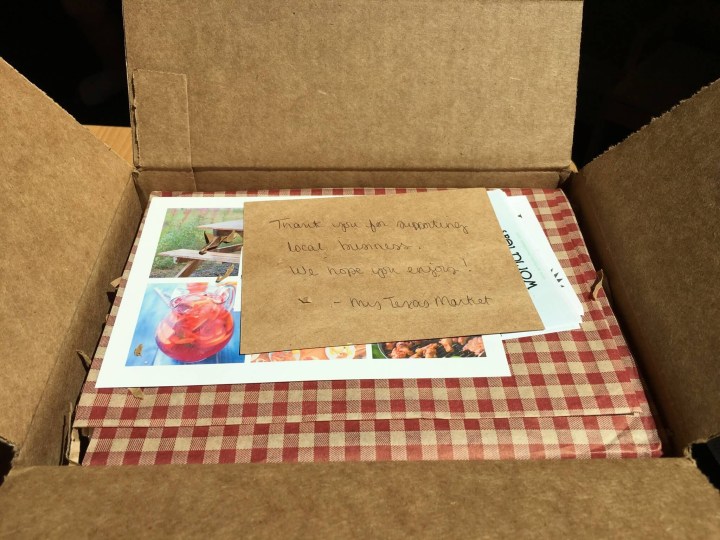 My box arrived with a friendly hand-written note thanking me for supporting local Texas businesses.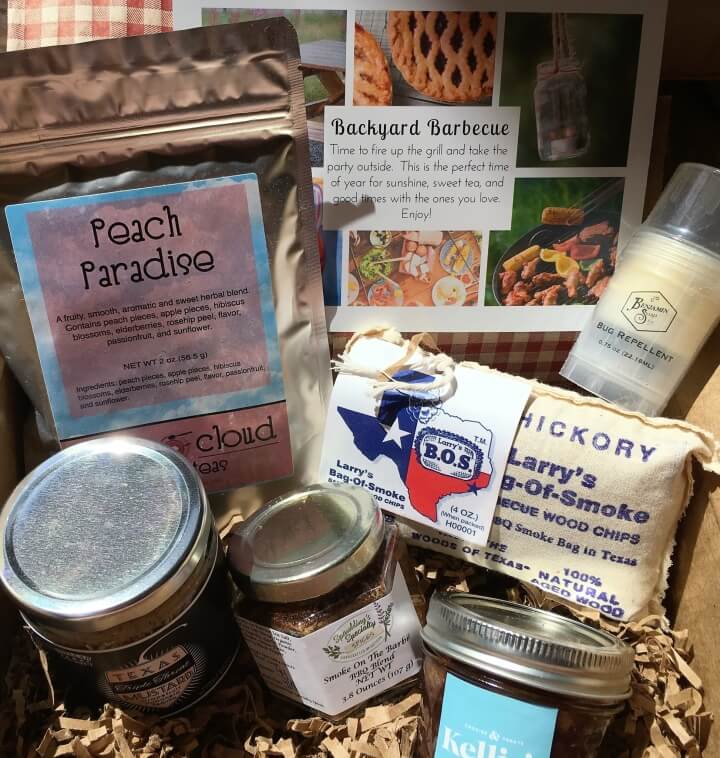 The theme this month was Backyard Barbecue. The box arrived with beautiful packaging, including tissue paper with a lovely gingham picnic table motif. I loved how it tied into the theme!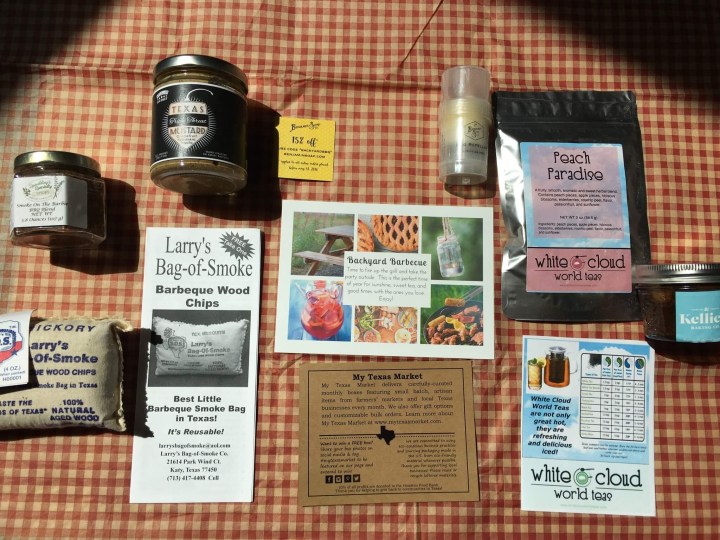 Looking at the array of products in this month's shipment has me really excited. This is the perfect time of year for a backyard barbecue in central Texas, and all these products tie in perfectly with the theme!
I love how My Texas Market sources small batch, artisan goods from farmers' markets and local Texas businesses each month and gives 10% of their profits to the Houston Food Bank!
The weather in Texas in May is ideal for lounging and frolicking poolside. It's warm, but not too hot, and often there's a nice breeze to temper the heat. What better way to celebrate, than by hosting a backyard barbecue? Each of the products contained in this month's shipment would be a welcome addition to a large outdoor family barbecue. (Now if only I actually had a smoker…)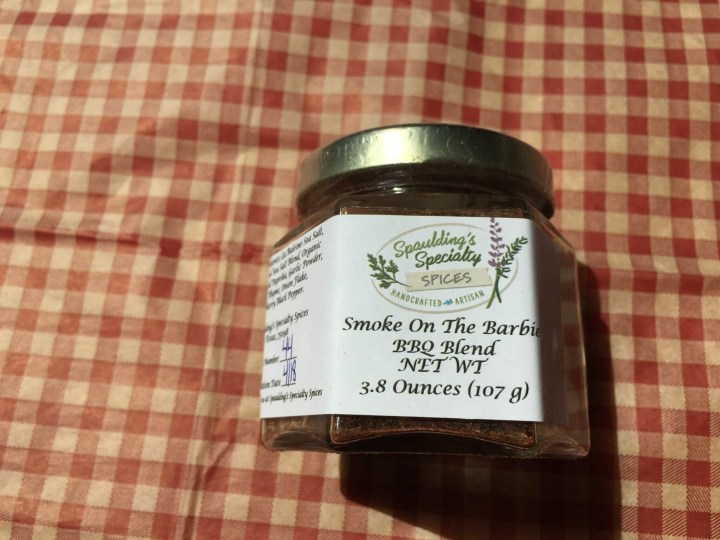 This Smoke on the Barbie BBQ blend ($8) is produced in Wylie, Texas by Spaulding's Specialty Spices. This blend is their most popular. It contains organic thyme, basil, onion, garlic, smoke paprika and a smoked sea salt blend, a perfect blend for grilling up either meat or veggies.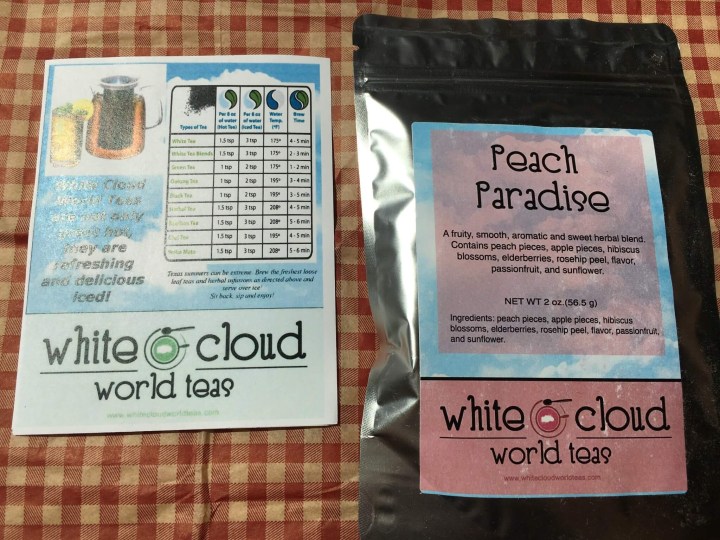 This Peach Paradise herbal blend by White Cloud World Teas in Austin ($6.95) would make a lovely iced tea. Already very sweet, this blend of peaches, apples, hibiscus blossoms, elderberries, rosehip peel, passionfruit, sunflower and other flavors would not require any additional sweetening, even for sweet tea aficionados.
With an aroma of peaches and apples and a gorgeous red color, this tea was very inviting.
Larry's Bag of Smoke in Hickory ($4.99) is very cool! Simply puncture a few holes on one side of the bag, submerge in water for a while (the longer the submersion, the longer the smoke!), place in any outdoor grill and presto! You've got yourself a quick, easy way to impart a lovely smoke flavor on whatever you're grilling. The only problem is I'm probably the only person in Texas without an outdoor grill. So, alas, I'll have to wait to actually try this out. (I'm using this as an excuse to begin chatting with my husband about buying a smoker. If we ever get one, I'll look forward to using this first thing!)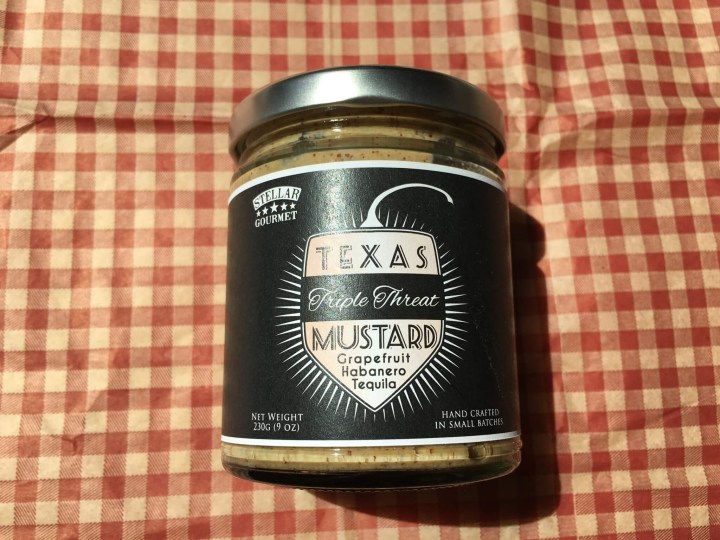 This Texas Triple Threat Mustard: Grapefruit, Habanero and Tequila ($6.99) is an absolutely delicious combination of aged habanero chilis, tequila, honey and Texas red grapefruit! Sweet and hot, it's just what I look for in my mustards.
It was the perfect accompaniment to a pretzel on a lazy afternoon.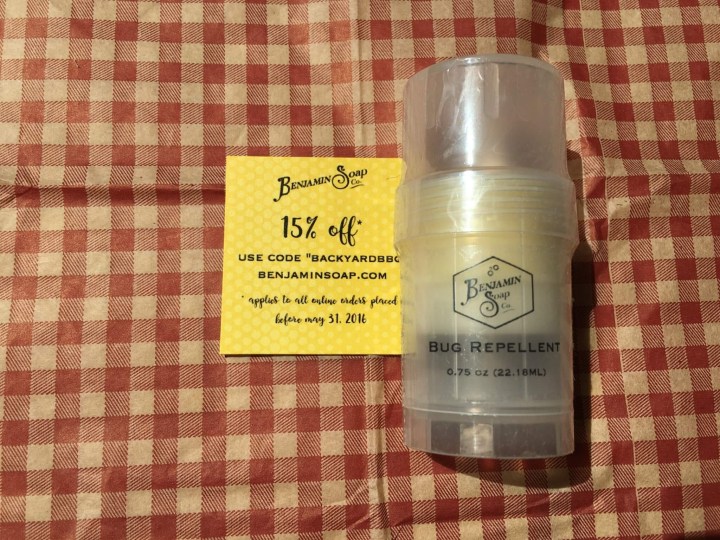 I was at once intrigued by and skeptical about this Benjamin Soap Company Bug Repellent ($20). As someone who spends a lot of time outdoors and has tried many all-natural bug sprays with little luck, I wasn't overly confident that this would actually work. On the other hand, it's produced in Austin, so its makers must know what works and what doesn't work in Austin, right?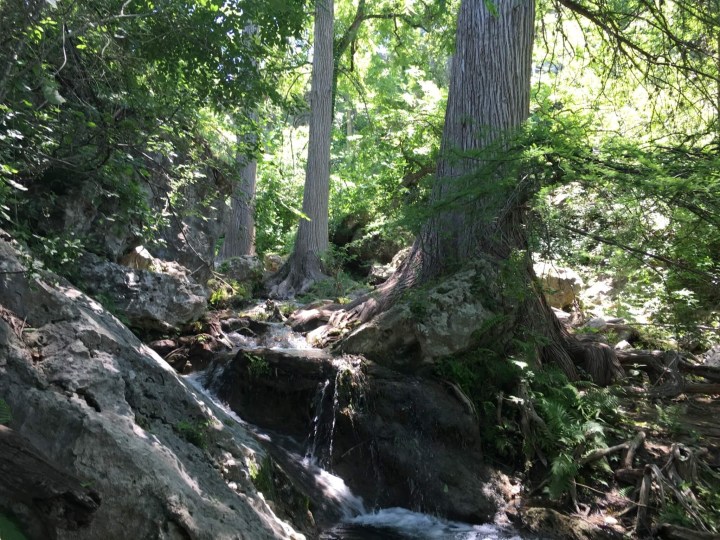 I decided to take it with me on an animal tracking weekend at Reimer's Ranch, just outside of Austin. Here's a picture of where we ate lunch.

Here's a view of vegetation taken looking out from a wide cave.
Needless to say, this is the kind of place where you'd expect to find some bugs. This bug repellent worked! Two hours after application, a bug landed on me for the first time. I reapplied and had no other issues for the rest of the day. For comparison purposes, the following day I used Babyganics natural bug spray and got eaten alive. I need more of this Benjamin Soap Co. Bug Repellent!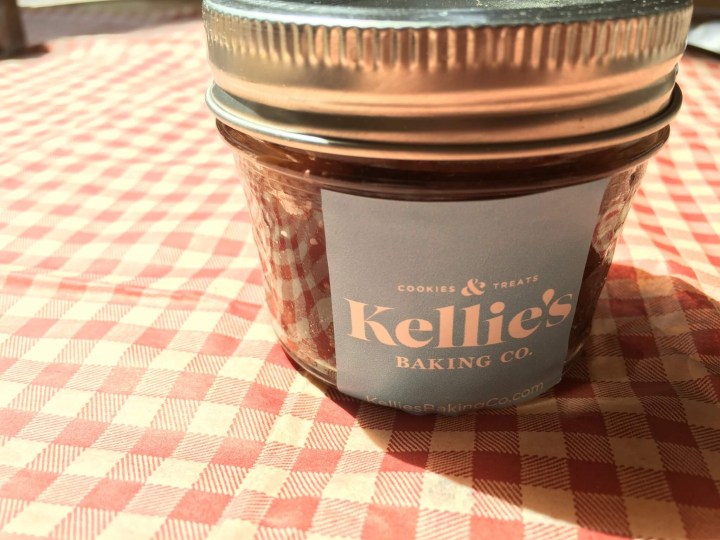 This Kellie's Baking Company Brookie ($45 for a large one that serves 18) is actually a to-die-for mixture of cookie, brownie, chocolate, marshmallows and caramel hiding in an unassuming jar. I don't think it lasted for more than five minutes once I opened this month's box. It was absolutely wonderful.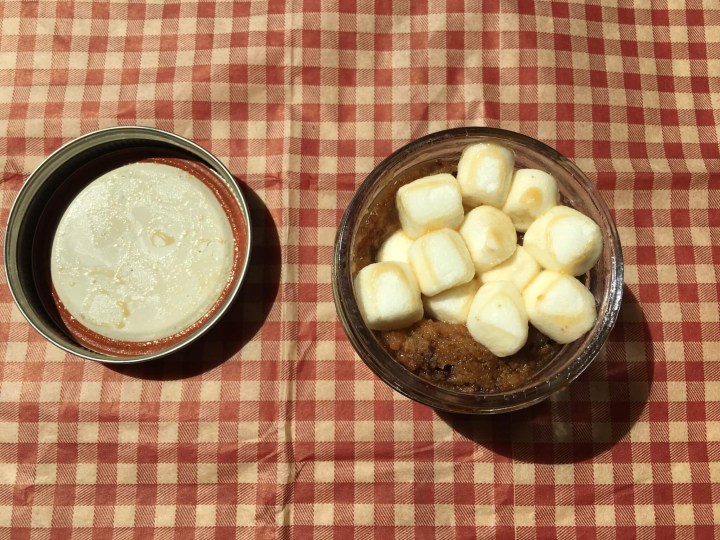 Kellie's is a local Austin establishment. Don't tell my husband, but he's going to get a big one of these for his upcoming birthday. The website says it serves 18. Clearly we need to have a party!
This was my third month receiving My Texas Market, and I couldn't have been more pleased with its contents! Texas has so many great makers, and I think the individuals behind this box did a great job selecting different artisan products from different parts of the state. I can't wait to see what they send next month!
Have you tried My Texas Market? What did you think of this month's selections? Save 25% on your first box with coupon code MAIL25.
Visit My Texas Market to subscribe or find out more!
The Subscription
:
My Texas Market
The Description
: A monthly subscription box including small-batch locally made food items, beauty products, & home goods, all from Texas.
The Price
: $35.00 per month