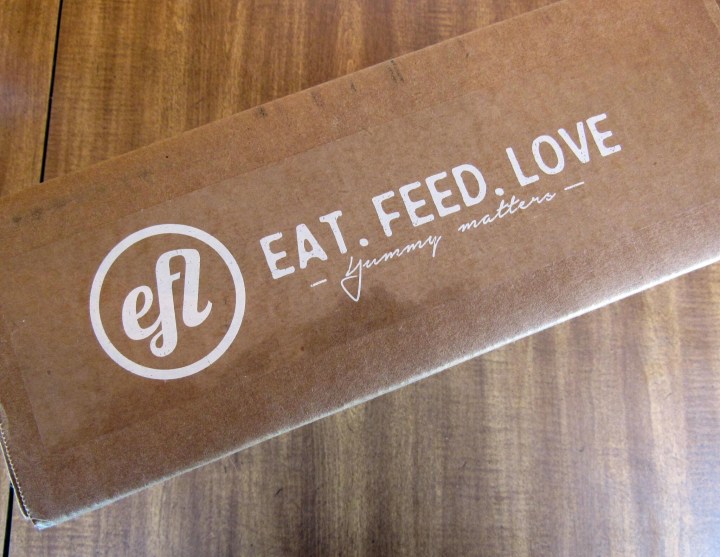 Taste Club is a monthly gourmet food and cooking subscription box.  Every box will contain a spread of artisan food themed together to make a feast, or to use individually, along with all the recipes you need to make it happen. I love their tagline – Yummy Matters!
Taste Club has now officially become a family and added 2 new subscriptions to the lineup!  In addition to the flagship Taste Club Pantry Box ($45 per month), Taste Club has introduced the new Sample Box ($22) and Snack Box ($35)!
Once again I am impressed with the packaging, Everything was wrapped and well protected.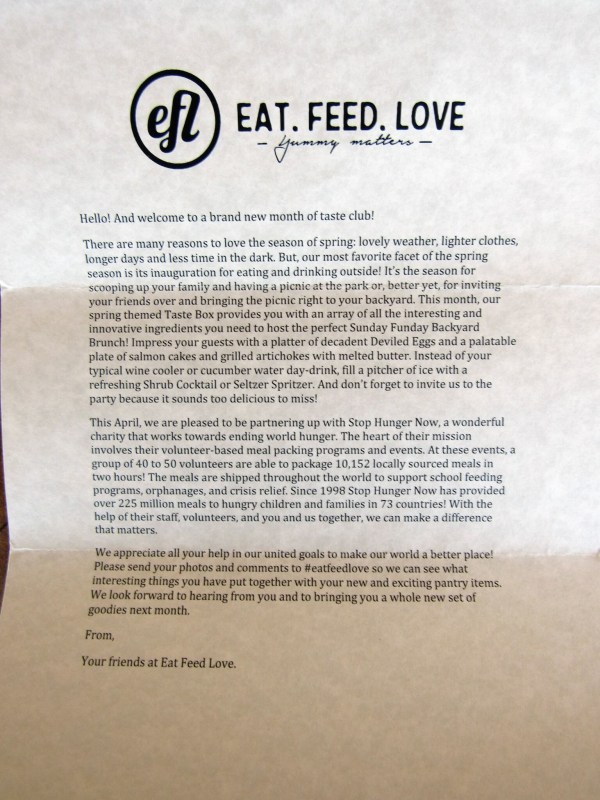 Every box comes with a curator's letter about the theme -Spring it On – and the monthly charity, Stop Hunger Now. Stop Hunger Now is working towards ending world hunger by packing meals. It only takes 40 to 50 volunteers to pack 10,152 locally sourced meals in two hours!  That is mind blowing!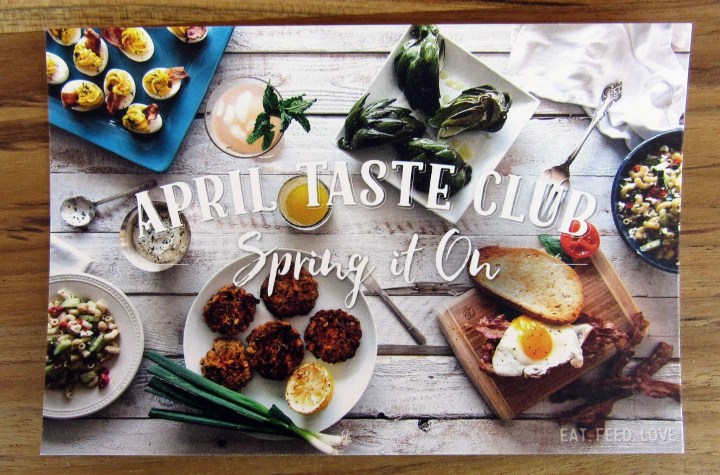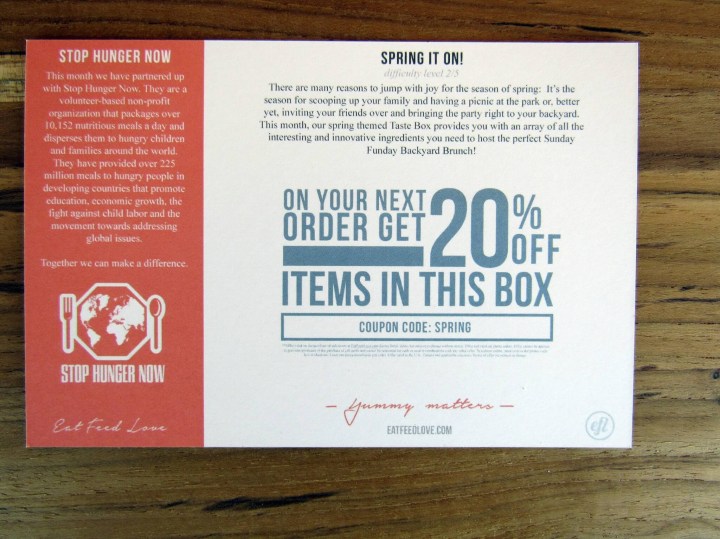 The April 2016 Theme is Spring it On. I love it! The letter does an excellent job creating a springlike mood for opening the box.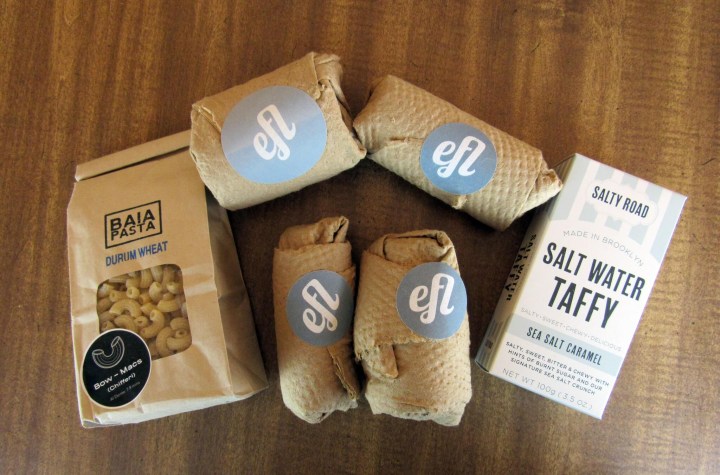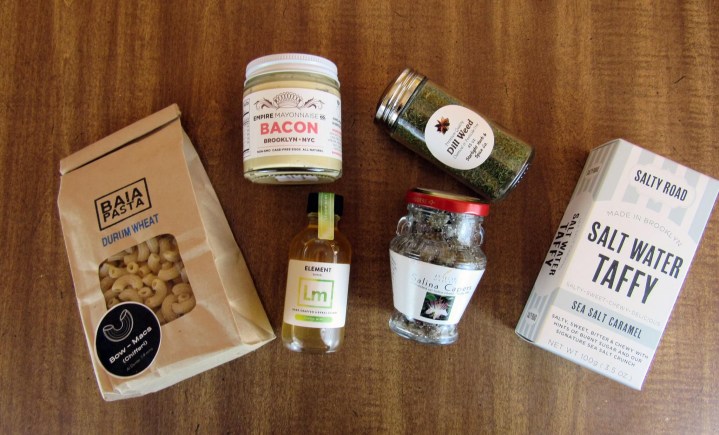 The April Pantry Box contains an enticing variety of food items.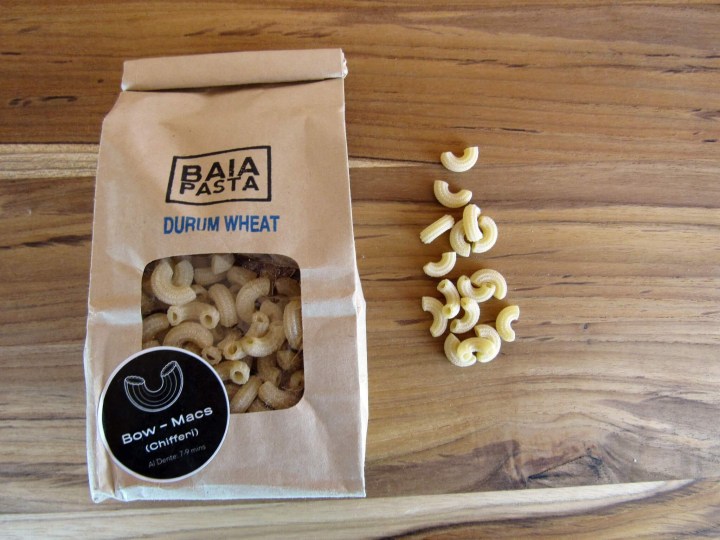 The Baia Pasta Drum Wheat Chifferi ($3.00?) is a welcomed addition to our household. It's made from organic wheat flour. I prefer to see the ingredient list on the package.  Also the packaging is smaller than what was shown in the spoiler although there was nothing to indicate what size would be shipped. T, age 17, eats lots of pasta during track season. The pasta will not be around the house much longer!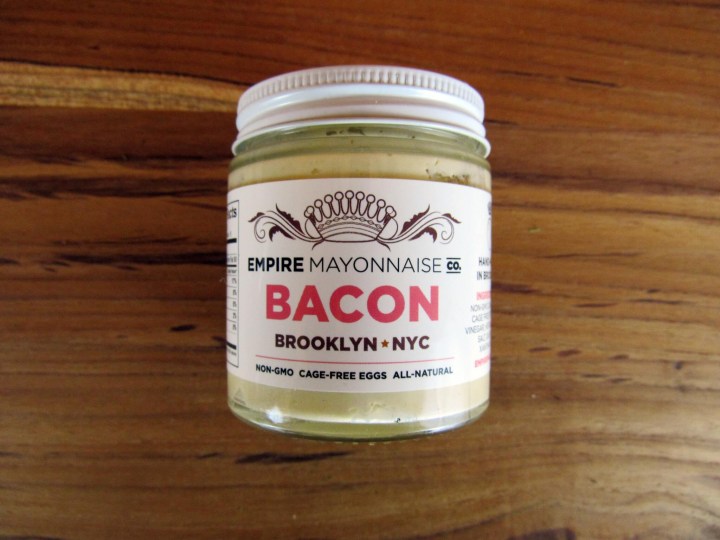 The Empire Bacon Mayonnaise ($8.00) is delicious! Cage-free egg yolks and heritage bacon are two of the ingredients. It is handmade in Brooklyn where all good food is made. The bacon taste is subtle to add a little extra special to your sandwich, not bold to be a full blown taste. We all love it!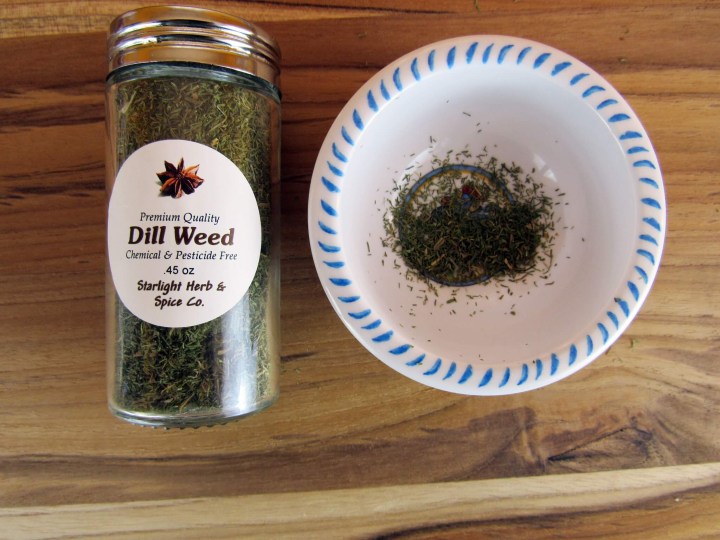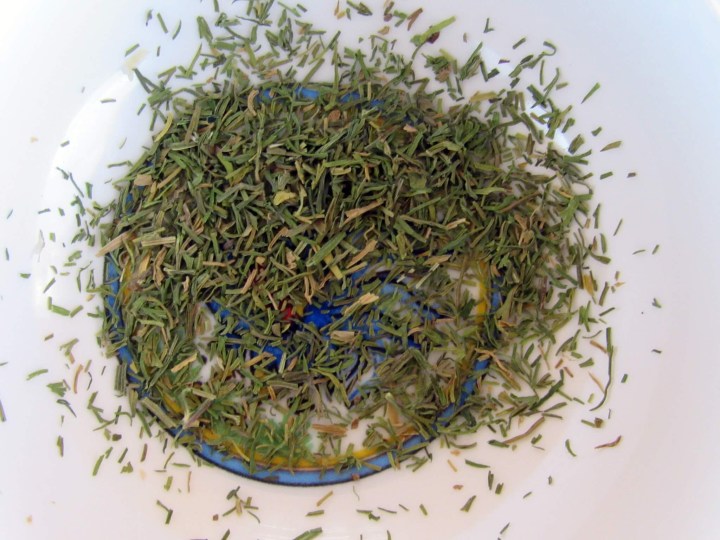 I can imagine myself making chicken salad as soon as I could smell the Starlight Herb & Spice Co Dill Weed ($6.50).  I love growing and eating dill. It gives food a fresh taste and can also be used with the Bloody Mary Mix from the March Box.
The Element Lemon Mint Handcrafted Elixir ($4.75) has a lemon vinegar scent to it. It can be used in alcoholic or non-alcoholic drinks or drizzled on food. It has a lemony mint taste that is appealing. I am going to drizzle it over fresh mozzarella. Check out the website for amazing recipes! The bottle is enough for four servings and is smaller than what was shown in the spoiler.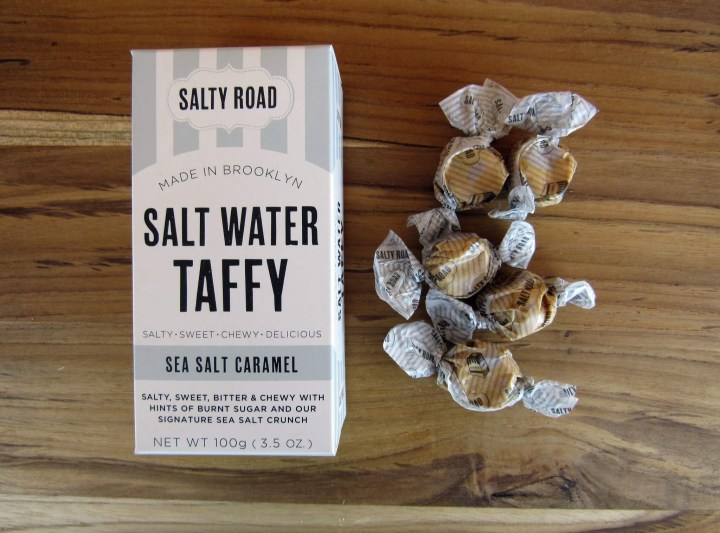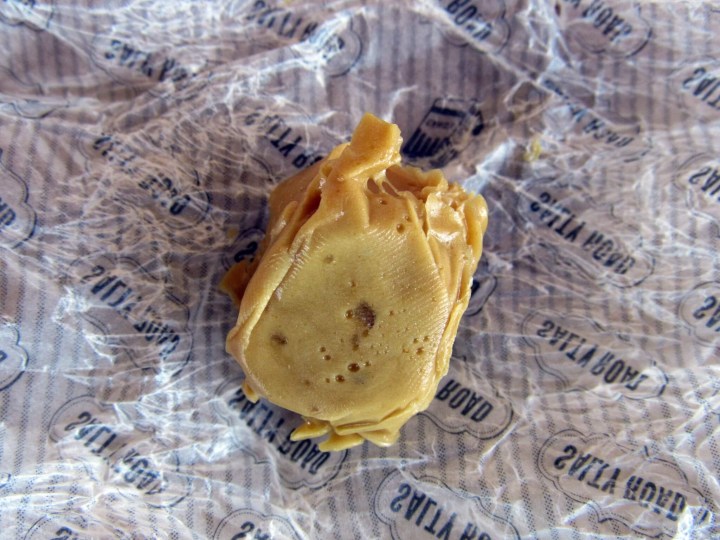 The family enjoyed taste-testing the Salty Road Salt Water Taffy in Sea Salt Caramel ($7.00)! The made in Brooklyn Salt Water Taffy is a delightful chewy wonder of salty, sweet, and bitter all wrapped up in sea salt caramel. Amazingly it only has five ingredients. The ingredients are gluten-free although it is not made in a gluten-free facility.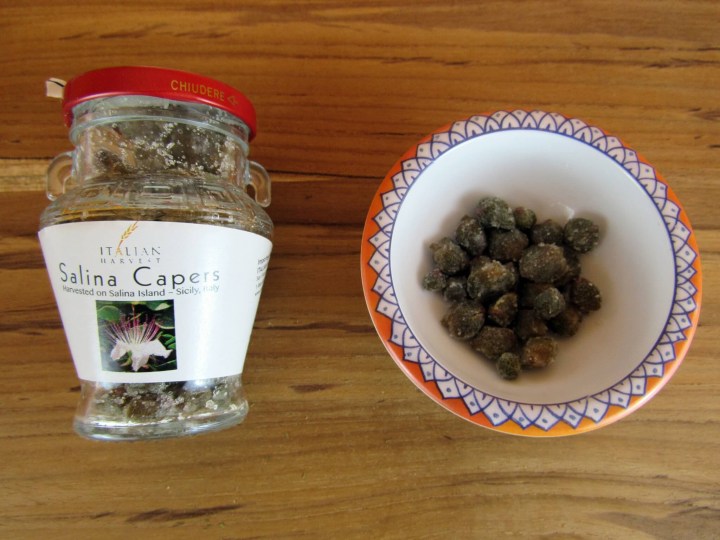 I thought that The Italian Harvest Salina Capers ($8.00) were some type of fish. I even sniffed it expecting a fishy scent. It is from a flower. This particular caper is grown in volcanic soil on the island of Salina in Sicily. We have yet to try it out.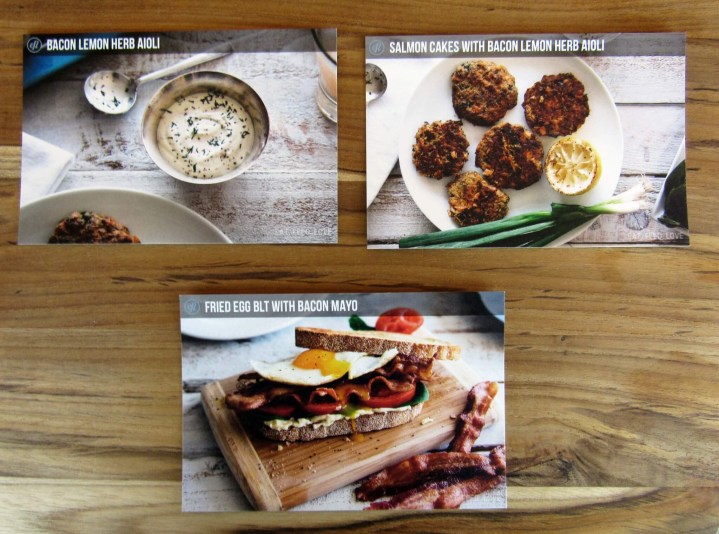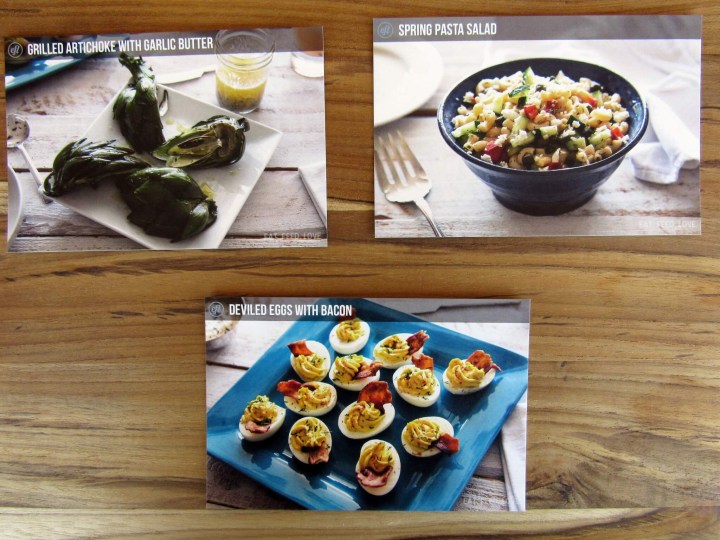 Eat Feed Love included eight recipes. The last picture shows a simple recipe. Everything looks tantalizing.
The April box comes in around $37.25. Foods boxes generally come in around the value of the box. I was more surprised that the Baia Drum Wheat Chifferi and the Element Lemon Mint Shrub were not full size. The spoilers did not indicate the sizing that was to be in the box. It was my assumption that it would be full-size. Overall, the variety is excellent with ingredients that can be used to make delicious meals. I can see everything disappearing quickly from the pantry int our tummies!
Visit Taste Club: Pantry Box to subscribe or find out more! Save 50% on your first box of any of the Taste Club subscriptions with coupon code HelloSubscription.
The Subscription
:
Taste Club: Pantry Box
The Description
: Build the ultimate pantry with this box of Full size artisan products. Amazing foods from all over the world and recipes to create the most delicious meals. Boxes contain variety of spreads, condiments, jams, honeys, syrups, cooking sauces, oils, vinegars, salts, spices, seasonings, chocolate and cocktail mixers.
The Price
: $45.00 per month