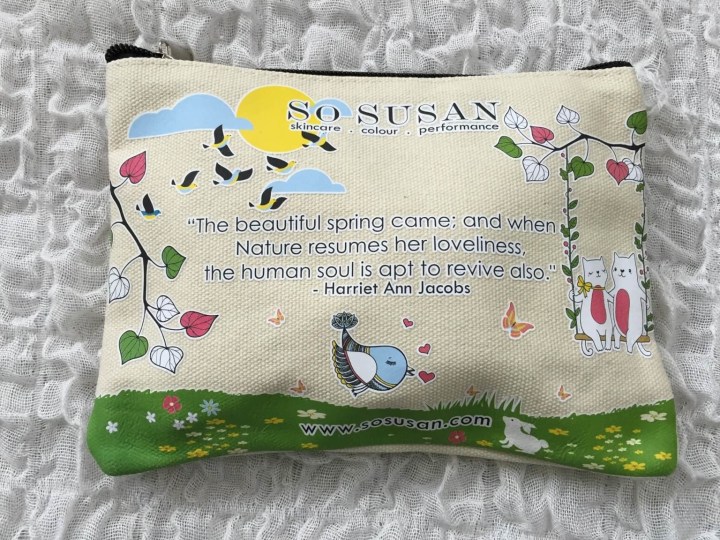 So Susan is a monthly subscription bag from the UK that delivers a designed canvas bag stuffed with goodies from So Susan and its related makeup lines (Jelly Pong Pong, Trifle, etc). I love these bags so much — the art is great and the quotes are always really uplifting and encouraging.
April's bag arrived only a week after March's bag!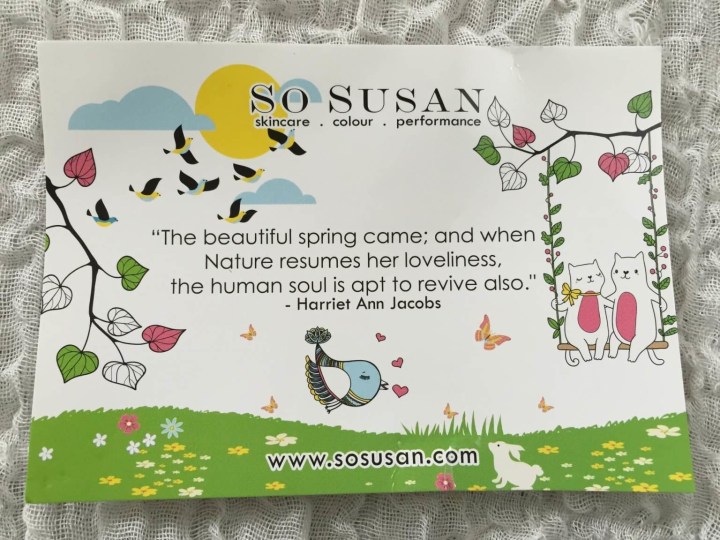 This bag features four products, one of which is considered a bonus. I love that So Susan proudly states right on the product card that they're cruelty free — their products are also vegan and paraben free as well. Which I personally don't actively seek out companies that are paraben free or vegan, animal cruelty free is very important to me so I really like their mission statement.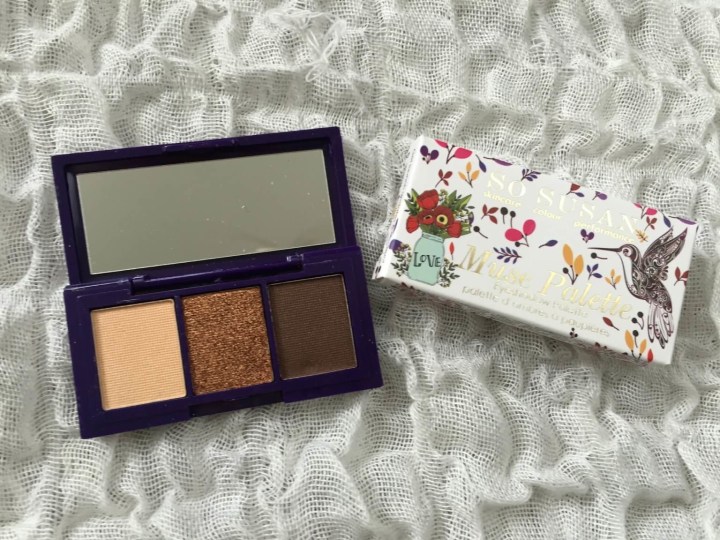 Muse Palette by So Susan ($17.95 / £14.95) This palette is TINY. Seriously, it's about three inches long. The colours are very neutral and wearable and I'm going to tuck this into my travel bag. I think the darkest shade on the right could also work as a brow powder if you're a brunette —  it's matte without any shimmer.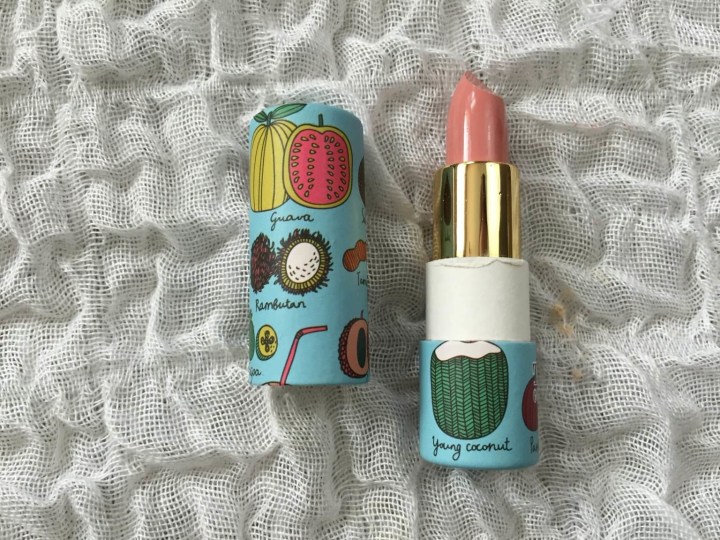 Lip Parfait in "Exotic Fruits" by Trifle ($18.95 / £12.95) I honestly love the packaging on this lipstick more than the shade itself! This will be gifted as I already have a lot of neutrals.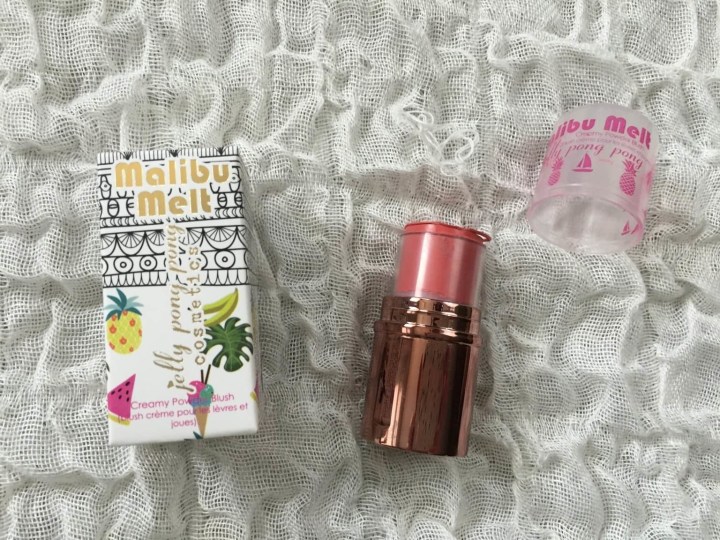 Malibu Melt by Jelly Pong Pong ($24.95 / £19.95) Oh wow, I love the colour of this! I've never had luck with cream blushes before but I'm excited to give this a try.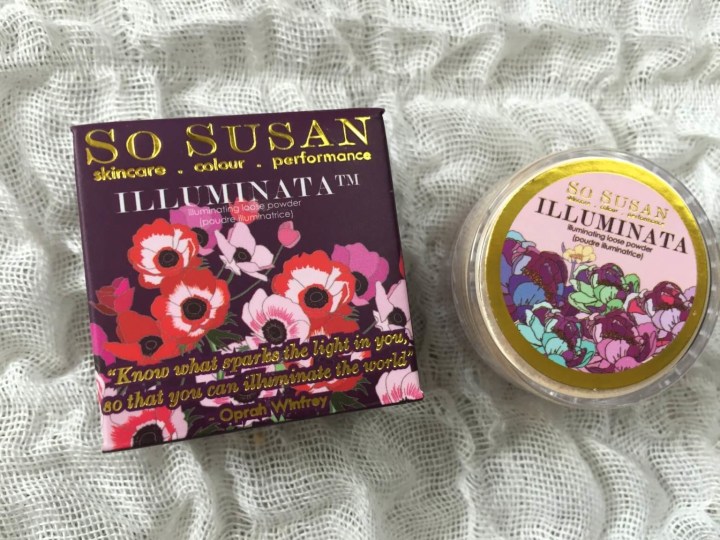 Illuminata by So Susan ($17.95 / £14.95) This is a loose powder with highlighter in it for an illuminating effect. I don't use loose powder so this is also going to be gifted to someone who will use it and love it!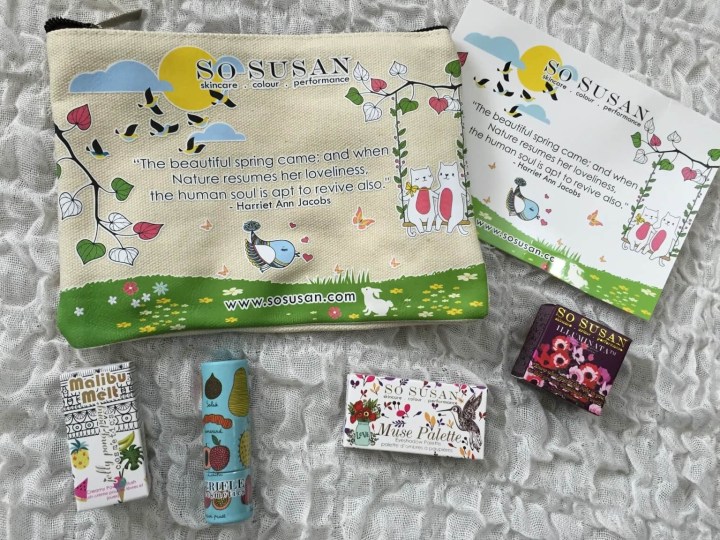 April's bag actually made it here while it was still April, which was a nice surprise! My favourite item is the cream blush, but the palette is also going to get a lot of use from me as I always wear neutral eyeshadow. The other two items are also really high quality — they're just not things I would use!
What do you think about the April So Susan Lip Love?
Get a free bag when you purchase a 6-month subscription! Use coupon code  LIPLOVE1.
Visit So Susan Lip Love to subscribe or find out more!
The Subscription
:
So Susan Lip Love
The Description
: Every month get 4 So Susan cosmetics products: 3 makeup items and 2 bonus items, one of which is an accessory. Bags are available to view before shipment and you can skip the month or send to a friend. 100% Cruelty-Free.
The Price
: $20.95 per month