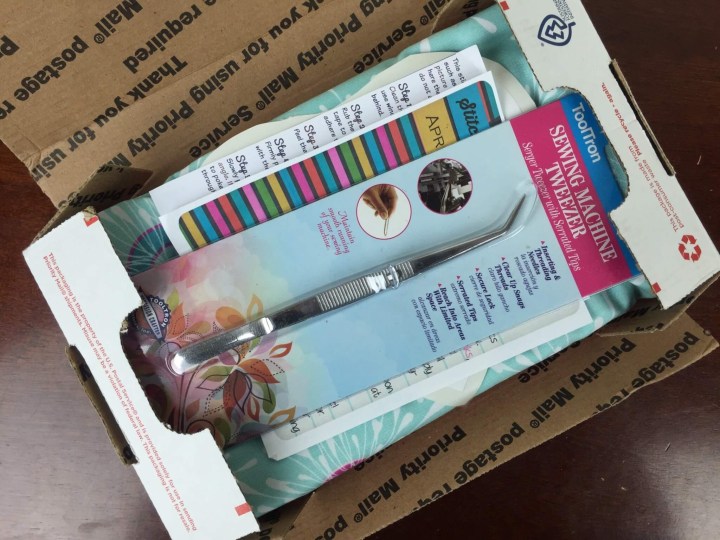 Stitch Box Monthly is a monthly fabric subscription box for sewing. Every month you'll get two cuts of fabric plus sewing accessories and other goodies! This subscription comes in a flat-rate padded priority mail envelope or mailer, so there's not much to look at besides the goods.
The information card describes the items in the box.
Everything in my April box!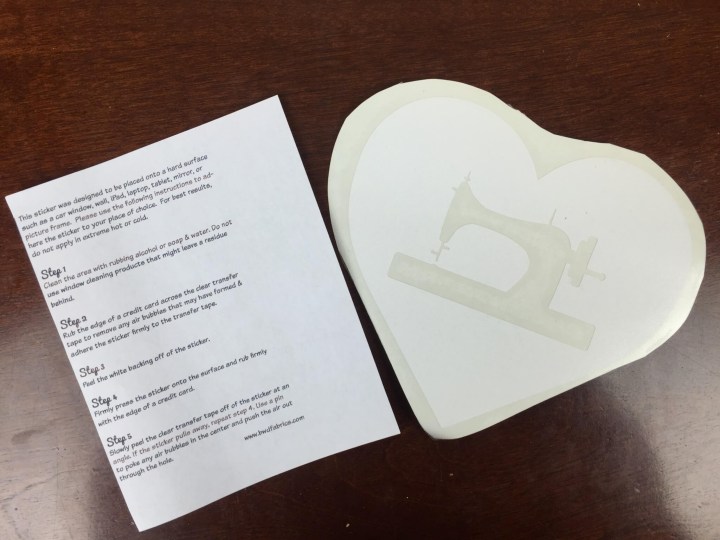 BWD Fabrics Vintage Sewing Machine Vinyl Sticker Decal ($6) This is really cute! I don't think my little sewists will understand the vintage machine so I will find a YouTube video or something to show them. I have no doubt it will end up on the bathroom mirror.
Here we go, this is neat!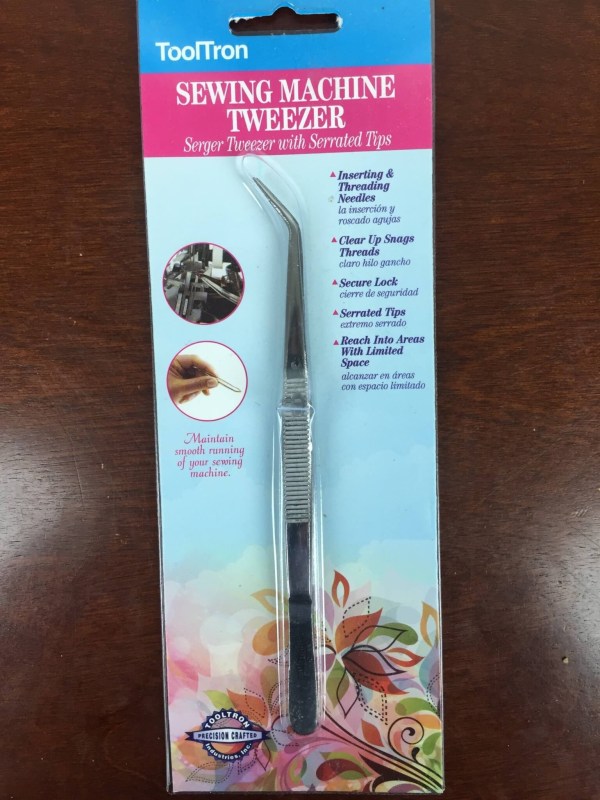 ToolTron Sewing Machine Serger Tweezer With Serrated Tips  ($10.57) I totally needed these and didn't even know it! My kids don't have a toy machine but it's not a Bernina (my Pfaff will never die but it's at my folks' house) and sometimes we have threading issues and I have to fish things out. This is perfect.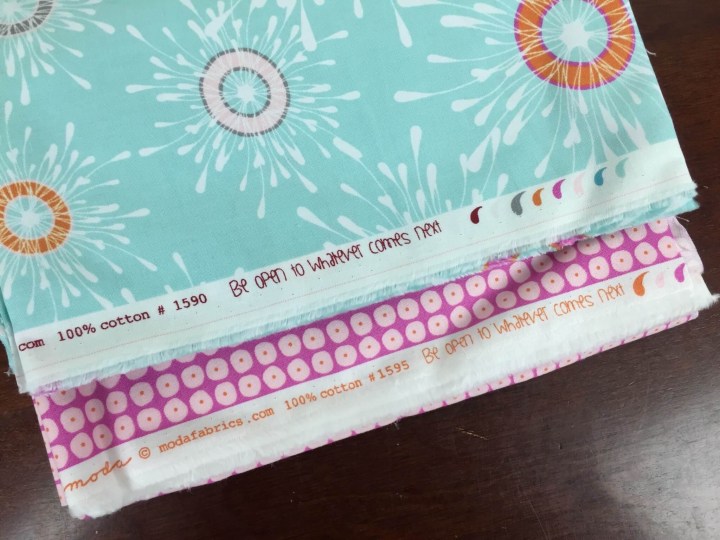 Two coordinating cuts!
Zen Chic Flow Collection Teal Papyrus Yardage ($10.75 per yard)
Zen Chic Flow Collection Raspberry Pearls Yardage ($10.75 per yard)
The fabric patterns are perfect for early summer and feel picnic-y and dive in inspired, but I can't help but seeing boobs on the pink fabric! It doesn't change the fact that it's cute and it definitely will be used.
This is a useful subscription that comes with fun and unique sewing tools, but I missed the extra added value of last month with the free pattern. It would be nice for this subscription to develop more subscriber content like that but I have to say this is a fun way to get new fabrics especially if you don't have a local fabric store or are unable to get to one.
What did you think of Stitch Box Monthly?
Visit Stitch Box Monthly to subscribe or find out more!
The Subscription
:
Stitch Box Monthly
The Description
: Every month, let us surprise you with awesome fabric, sewing patterns, new tools, notions, accessories, and inspiration to help keep your needle going!
The Price
: $36.50 per month