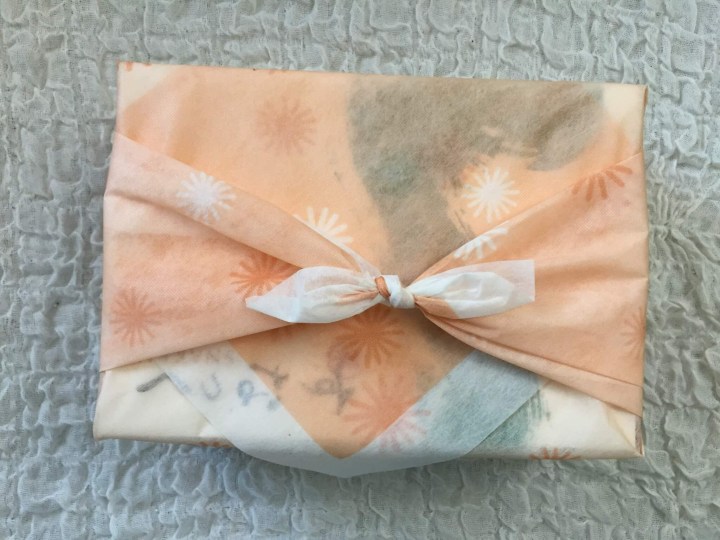 Snakku is the prettiest treat box you will probably ever open. With a focus on more traditional Japanese snacks and treats instead of the widely-known variety, this box was an absolute delight to open, sample, and review.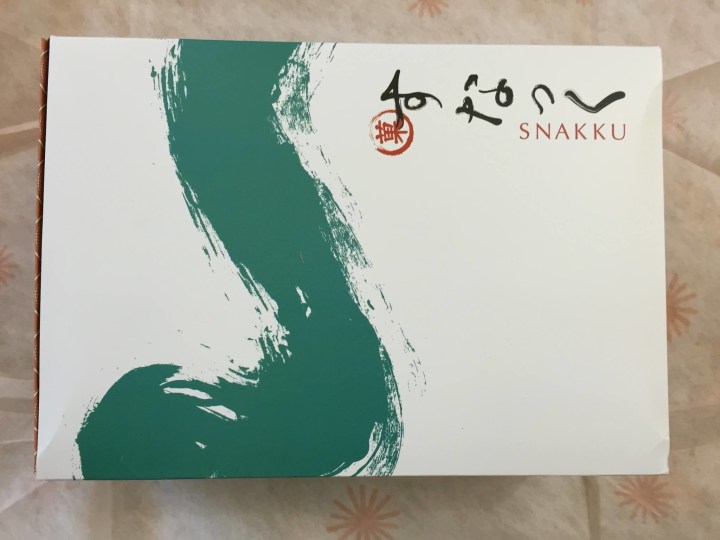 My April box arrived in a beautiful furoshiki in spring colours. Underneath the cloth is a beautiful and elegant outer box. The inner box slides out from the outer shell.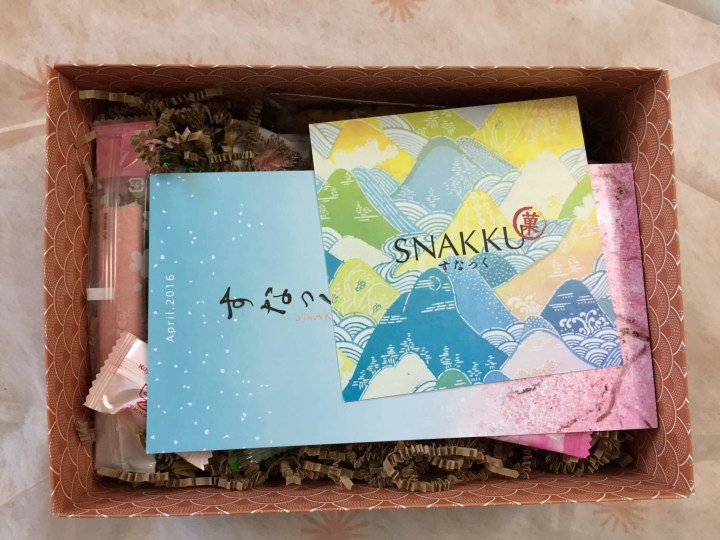 The artwork featured on the printed materials is so beautiful. There is a standard information card outlining the items included, and I was also sent a hand-written note of thanks as well.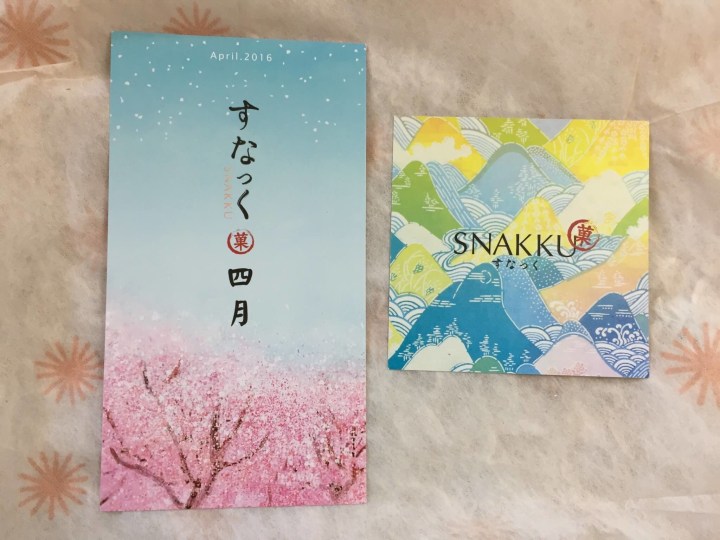 April is the time of cherry blossoms (or sakura) and that was the focus of this month's box!
The back of the information card includes an introduction to the month's theme as well as details about the month's featured snacks and popular snacks. It's a nice mixture of new things to try as well as familiar goodies!
Sakura Senbei These senbei are one of the featured items. They include real sakura flowers as well as sake and dried squid. They had a very fishy taste, so I only ate one and am bringing the other to my coworker who loves the crazier snacks.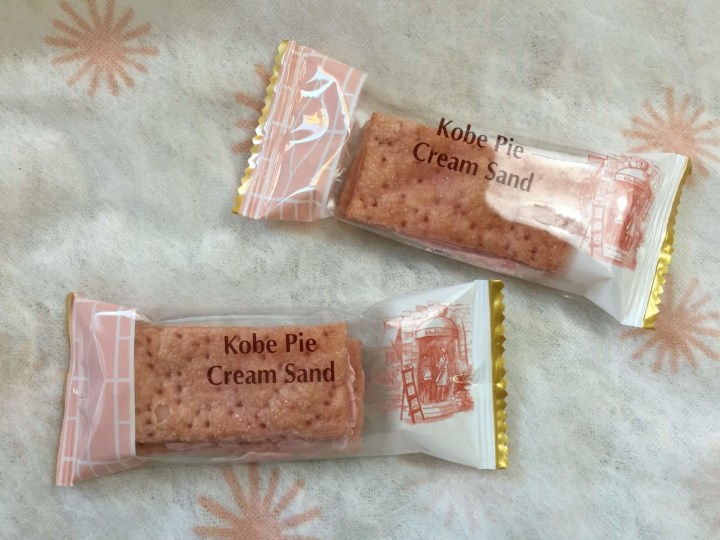 Kobe Sakura Cream Sandwich These are puff pastry type sandwiches with pink cream inside. The cream is sakura flavoured but it tasted like a fruity floral to me.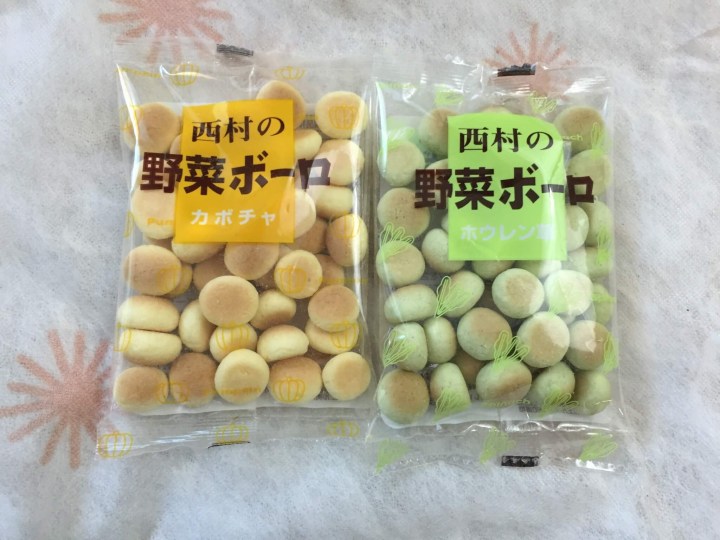 Vegetable Yasai Balls On the left is pumpkin and on the right is spinach. They are small crackers. I tried the pumpkin ones and they were pretty good — they tasted like real unsweetened pumpkin and had a heavier flavour to them.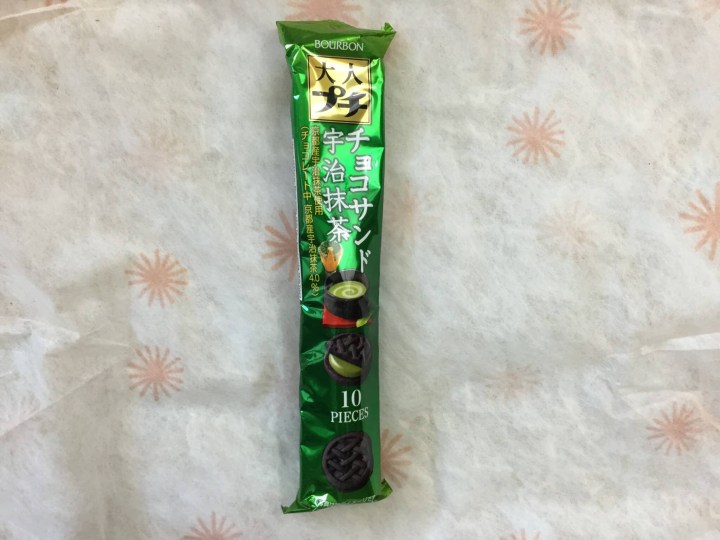 Bourbon Green Tea Cookies These 'puchi' or small cookies are available in tons of flavours, and I've tried a bunch. This is a small (the size of a loonie for fellow Canadians!) Oreo-style cookie with green tea icing inside.
Baka Uke Sesame Cracker These are SO good. They're salty and have more of an airy inside than a crunchy inside. They're toasted twice for that crispiness. While 'baka' on its own means idiot or stupid, in the Niigata dialect 'bakauka' means extremely/very well received. And it's an apt name, because these are awesome.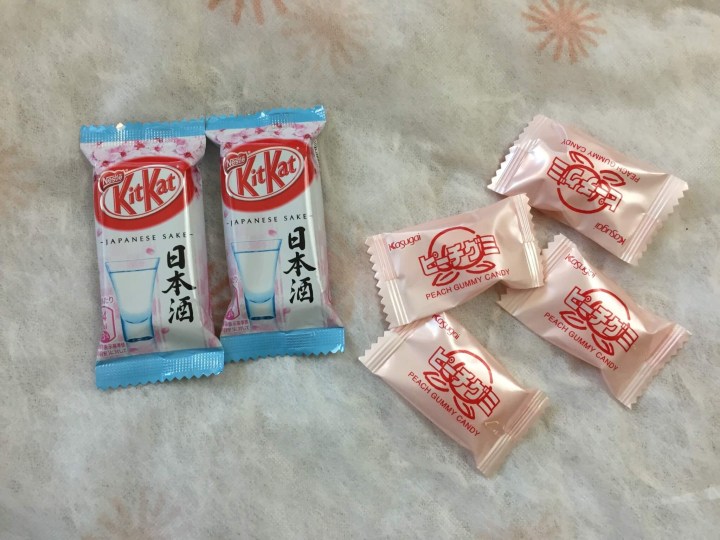 Sake Kit Kats These really do taste like sake! They have a 0.8% alcohol content as well.
Kusugai Peach Gummy Snakku sent a handful of these peach gummies which are soft and taste like fresh peaches.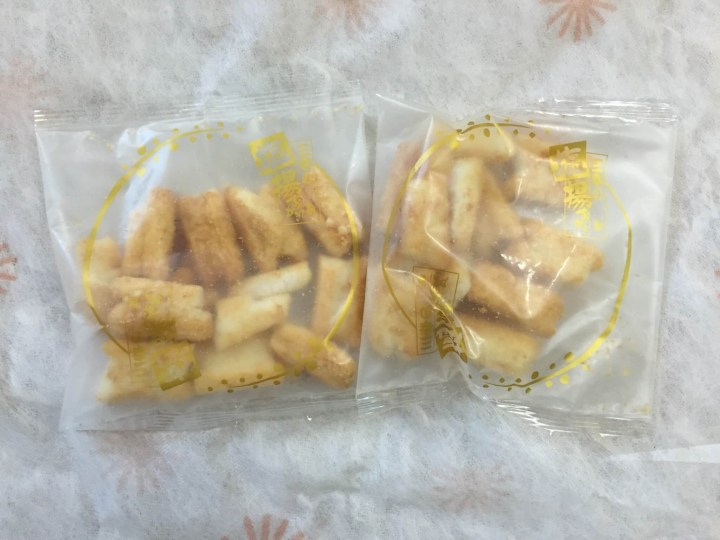 Niigata Salt Senbei Also from Niigata are these other smaller senbei. They have a sea salt in them that tastes of the ocean without being fishy.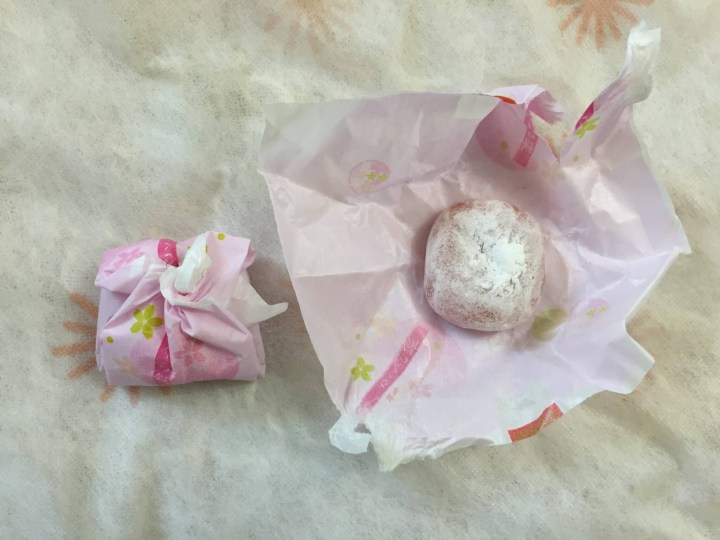 Sakura Mochi We were sent two pieces of sakura mochi. They're also filled with sakura red bean paste and had a mild flavour.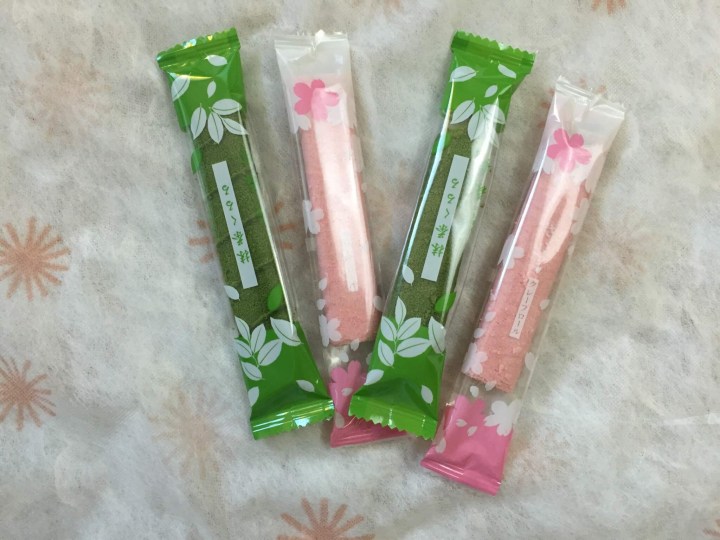 Morihan Roll Crepe A very thin cookie (it is like a crunchy crepe!) with a thin layer of cream inside. The pink is cherry blossom flavoured and the green is green tea flavoured.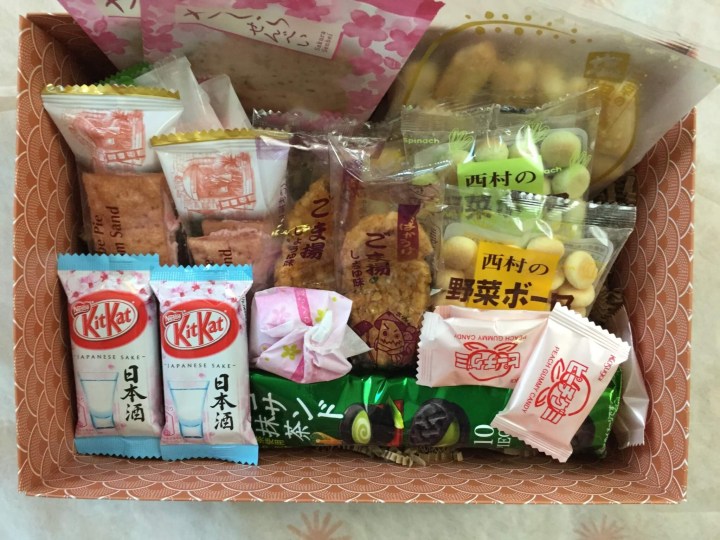 One of my favourite things about Snakku is that they send doubles of absolutely everything — if I don't like something, I have another to share with a more adventurous friend. The furoshiki is gorgeous and the packaging continues to impress me. The only thing I didn't like in this box was the sakura senbei, but I appreciate the cohesiveness of the theme and the flavours it involved.
Visit Snakku to subscribe or find out more!
The Subscription
:
Snakku
The Description
: Get a collection of hand-picked snacks that you can only find in Japan, along with a selection of familiar & delicious Japanese snacks delivered every month.
The Price
: $38.95 per month. Free Shipping to US, $5 shipping to Canada, $15 everywhere else.