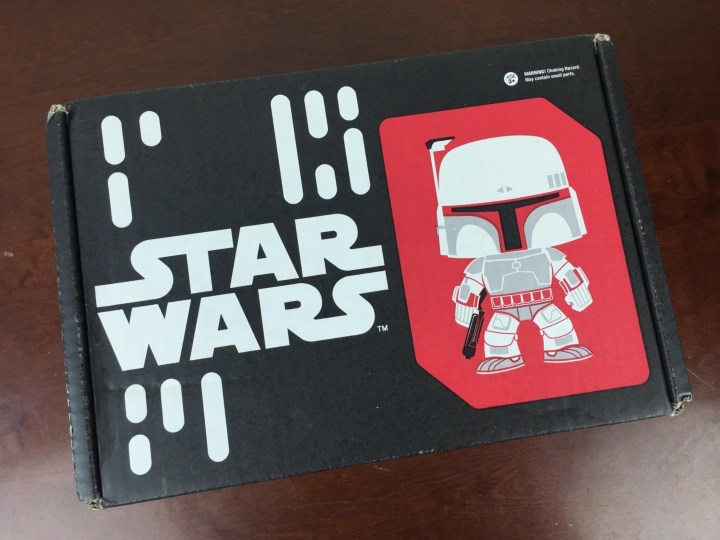 Smuggler's Bounty is a bi-monthly Star Wars subscription box from Funko and the only official Star Wars subscription box (in the galaxy). Everything inside is 100% exclusive to the box and designed in collaboration with Funko!  Funko also produces the Marvel Collectors Corp Box and the DC Comics box Legion of Collectors!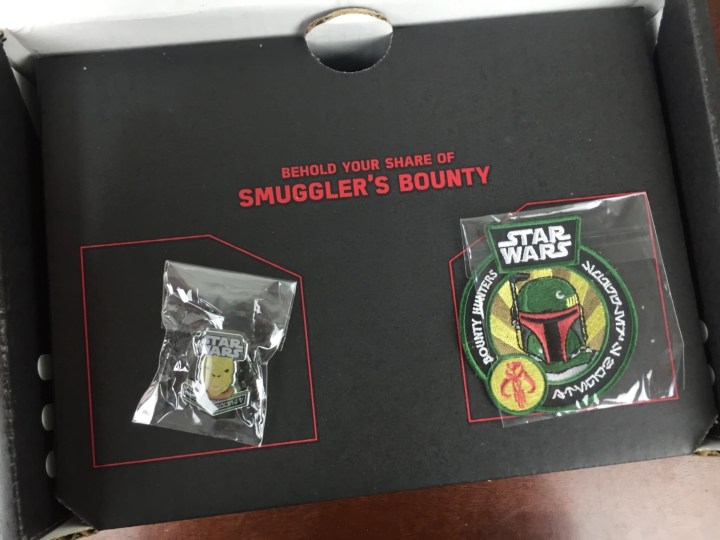 Behold! Your share of Smuggler's Bounty! An exclusive patch & pin! The theme for May 2016 was BOUNTY HUNTERS!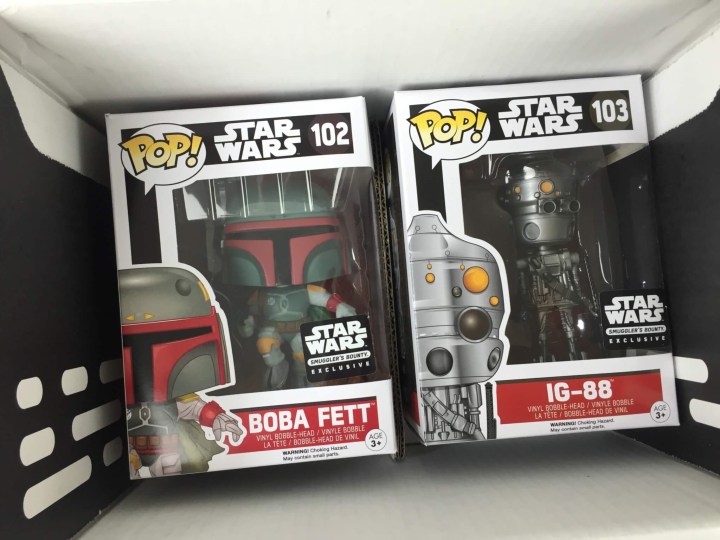 Underneath the shirt the POP!s are nestled snugly in a custom divided box.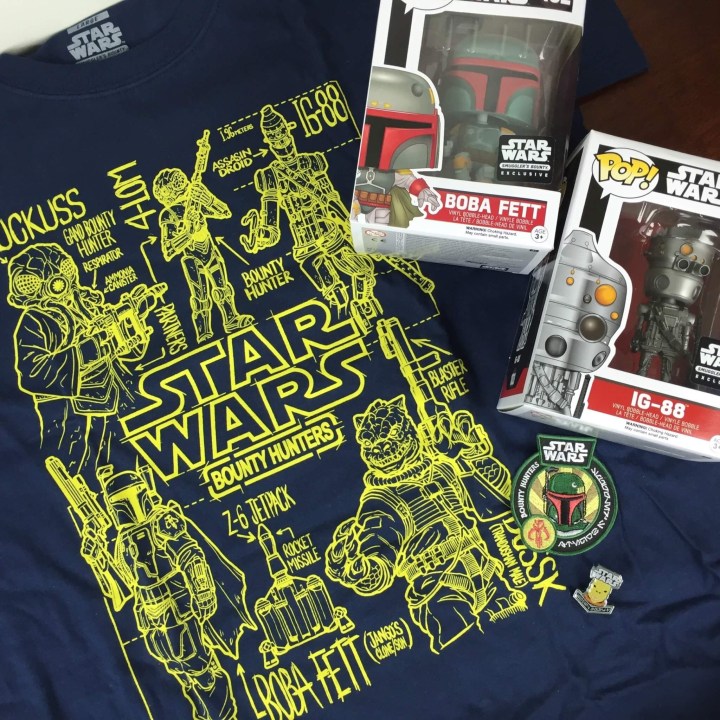 Everything inside the Smuggler's Bounty Star Wars box for May!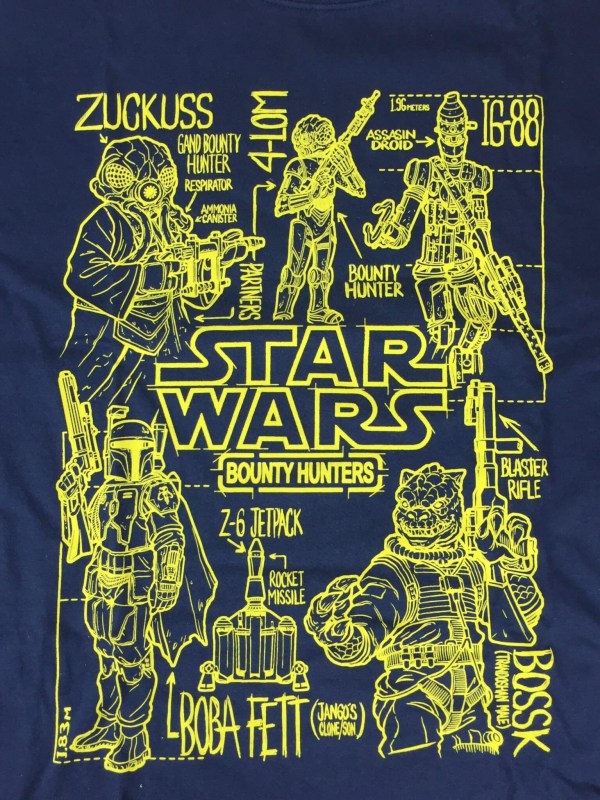 This shirt is totally awesome! My husband & I totally fight over the POP-styled shirt but I admit, this is a little more intense and fantastic. I love the blueprint style.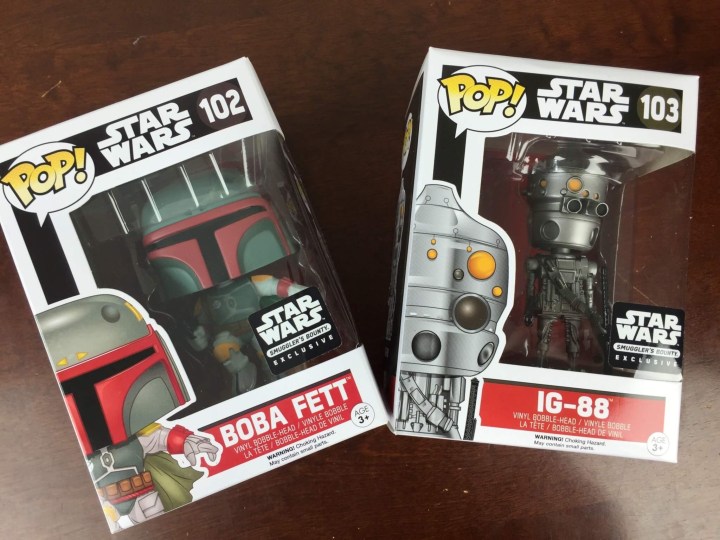 Besides the patch & pin, these are the only 2 other items in the box. They're both full-size bobble-head POP!s.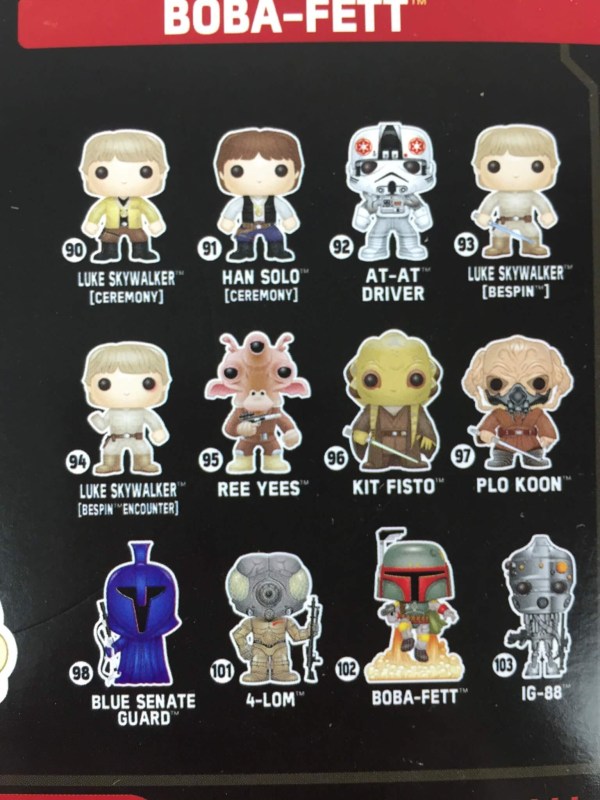 All the figures in this series.
Together!
Boba Fett Liftoff POP! (currently $29 on POP! Price guide) This is a really amazing POP! I've noticed Funko has been putting these action poses into the subscription boxes and I couldn't be happier about it, because they are straight up showpieces!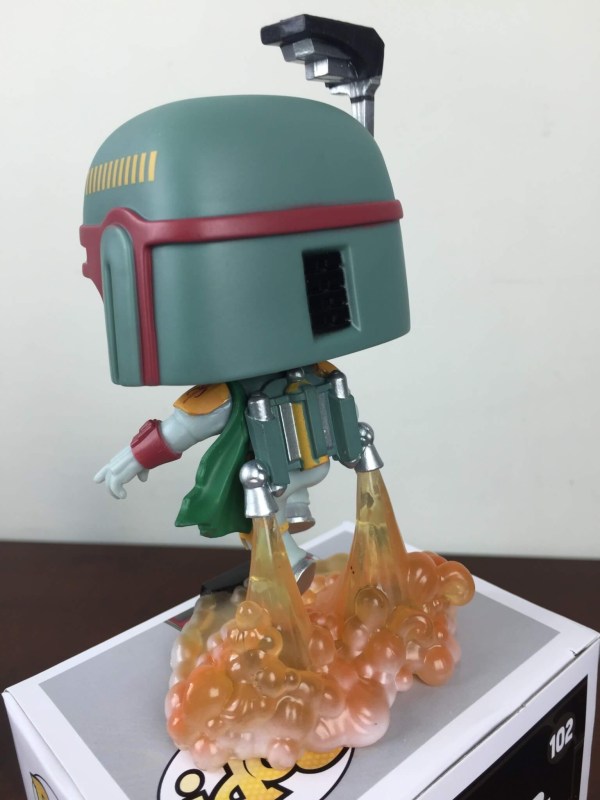 I love the detail on this figure and it's really just wonderful with the jetpack trails. It needs an LED base (and I couldn't help finding similarities between this base and the q-fig Deadpool figure base).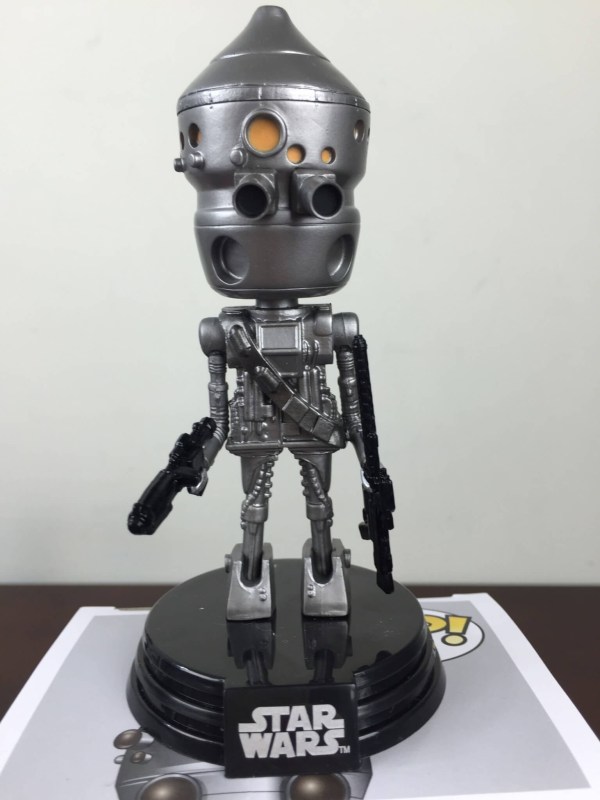 IG-88 POP! (currently $20 on POP! Price Guide) This POP reminds me of Bender from Futurama – both robots, and both distinctly un-Funko-fied (no big head/eyes)! Obviously his head is bigger than normal but it's not gigantic.
IG-88 & Boba make a great (rivalrous) pair together, and he ties in nicely with the Cantina box too, since his head was in the distillery! I'm wondering if anyone is making any cool dioramas/scenes with their pops? If you've seen any, drop me a line!
There's also the Boba Fett Patch (says Smuggler's Bounty in Aurebesh)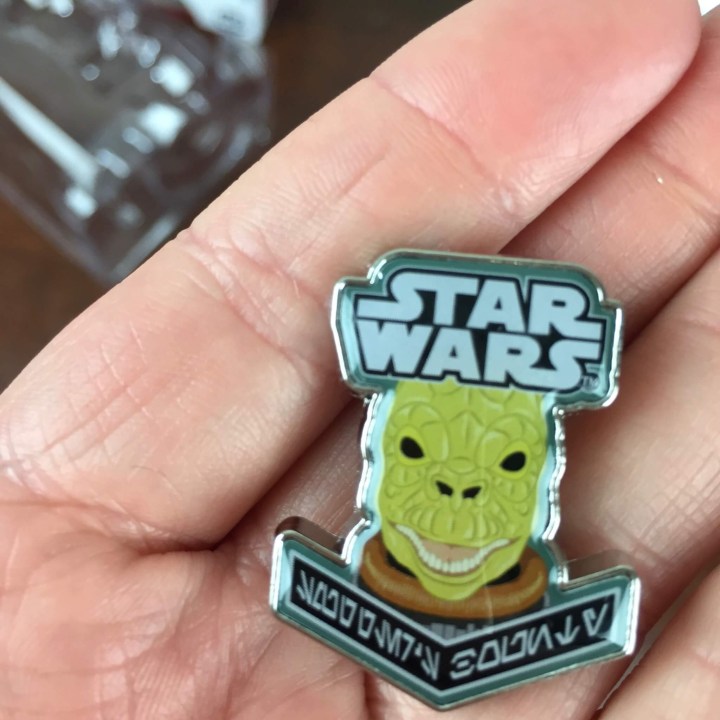 Bossk pin!
We're not sure what we're doing with our pins yet, but we are working on a shadowbox for all the patches! I think it's going to be awesome.
This impossible to value because everything is exclusive, and the aftermarket prices rise really quickly. If you're a Funko and/or Star Wars collector or fan, this subscription box is pretty much a must have, though I do wish there was one more item – the box feels a little smaller than Funko's other subscriptions, but the Lift-Off pop is so amazing it's hard to complain!
Check out the spoilers for the July 2016 Bounty Hunter box!
Visit Smuggler's Bounty to subscribe or find out more!
The Subscription
:
Smuggler's Bounty
The Description
: The only official Star Wars subscription box in the galaxy, this subscription box from Funko is 100% exclusive!  Members will receive a box full of exclusive Star Wars-themed Funko items valued at over $50. Each box will focus on a different part of the Star Wars universe.
The Price
: $31.95 every other month