Skivvie NIX subscription is a customized underwear subscription for only $19 a month and shipping is free in the US. You get to choose coverage style from t-bone (thongs), tenderloin (mix of thong and cheekie) or rump roast (cheekies). I like boy cut so I went with rump roast in XL (size ranges from small to extra large) and colorful color palette. Other color options are basic and mix, I like everything I wear to be as loud as my personality. Keeping in theme of butt cheeks being meat they come packaged like a roast with safe handling and storage instructions which is funny and super cute to read.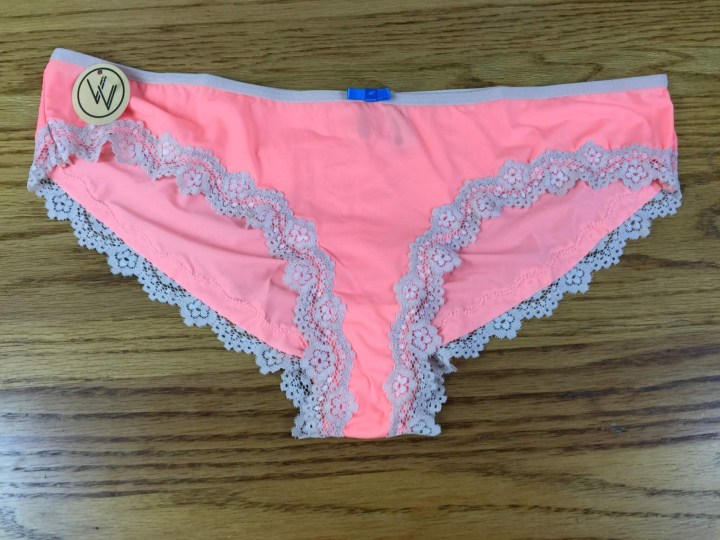 This pair of bright orange and lace panties are super cute and flirty with the keyhole in the back.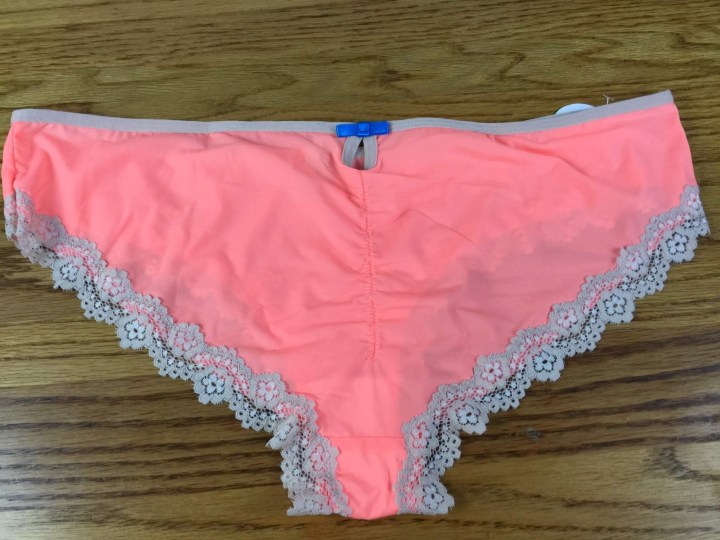 They are super comfortable and the lace isn't restrictive or scratchy. I also love that the inside crotch area has a cotton overlay to help keep moisture at bay.
I'm more of the tomboy sort but I loved these lace panties.
No panty lines, no snags and no slipping made my day that much better and made me super confident.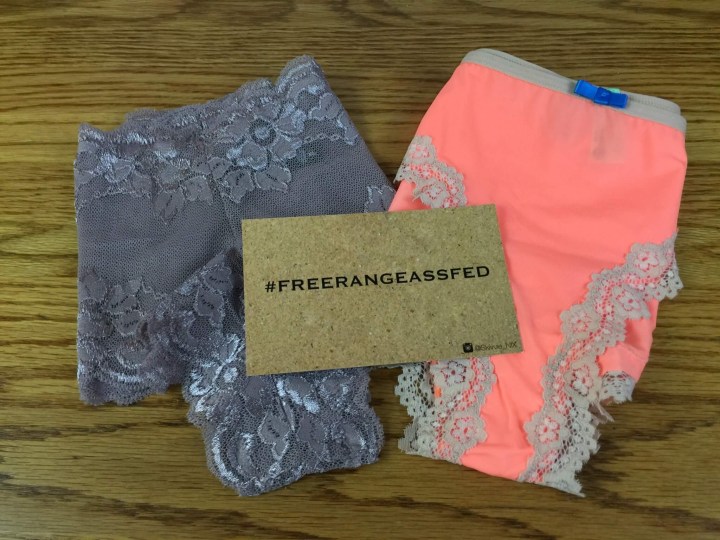 Both pairs of panties are comfortable and in my opinion that is almost as important as how sexy they make me feel. I love that the theme of meat is all over this subscription from the package names to the actual packaging and the instagram name #freerangedassfed. This was the most fun I have ever had shopping for underwear outside of taking my mom into the thong department of Victoria's Secret.
What do you think about Skivvie NIX?
Visit Skivvie NIX to subscribe or find out more!
The Subscription
:
Skivvie NIX
The Description
: Skivvie NIX is a women's underwear subscription for the classy broad. Receive 2 pairs of spankin' new undies each month. No more embarassing riff-raff in your underwear drawer.
The Price
: $17.00 per month