Get your art on with RLB ARTBOX Studio Every month you will receive various art supplies along with instruction on how to complete the art project within the box.  Whether you are a beginner or you have been working on art for a while, this is a fun box and will challenge you to try something new.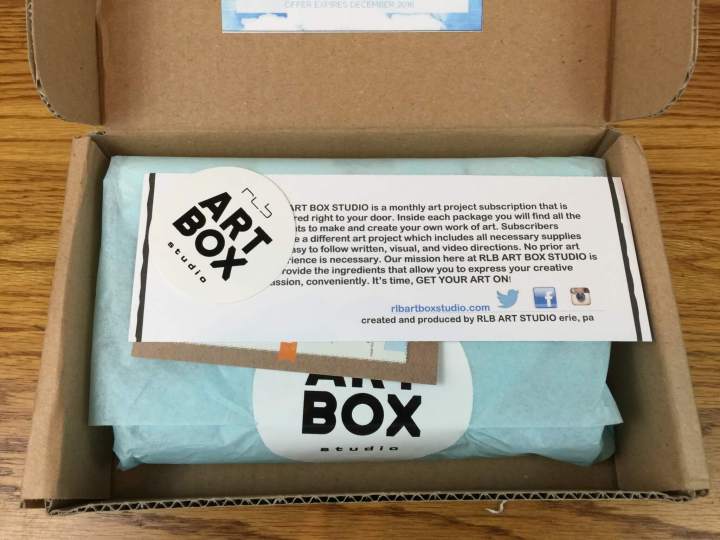 When you open the box, you can see that all of the items are stored in a very neat and tidy way.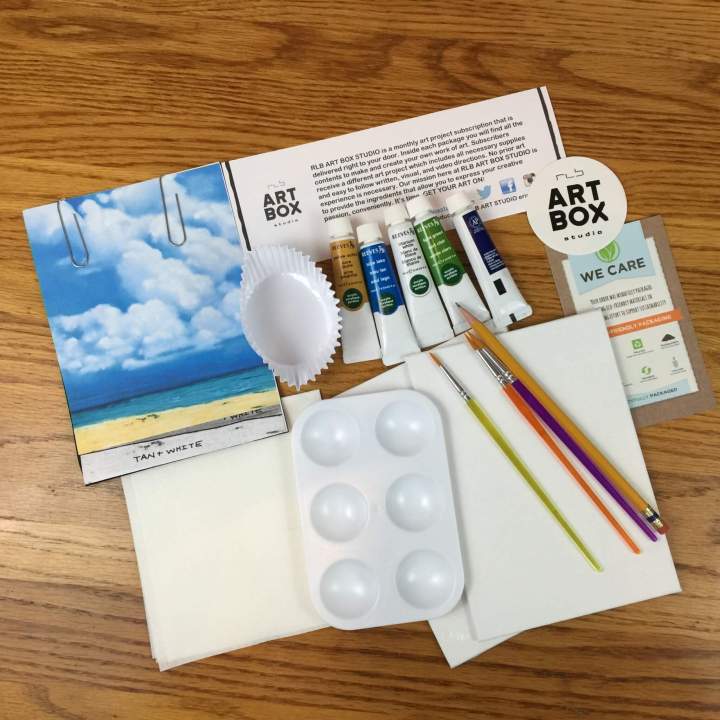 Paint, brushes, instructions and so much more.  This looks like a ton of fun and it includes everything you need to dive in and get to the art.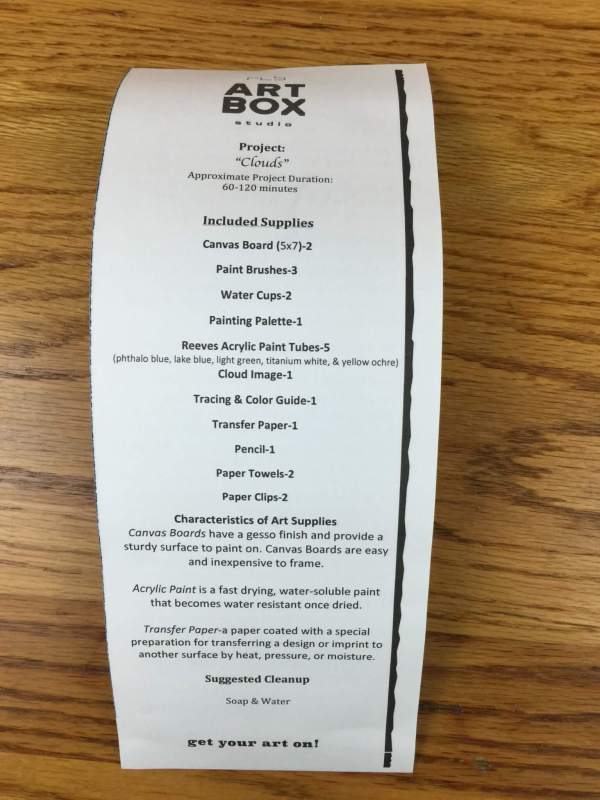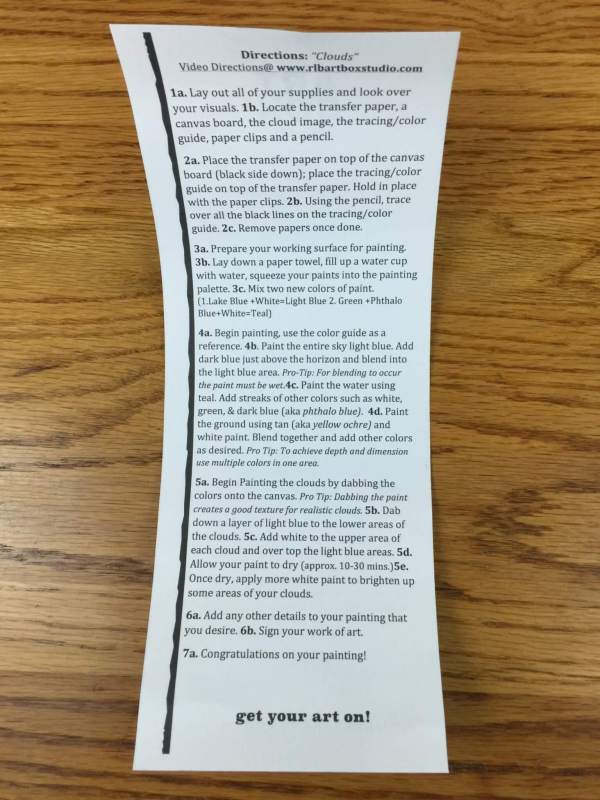 A list of supplies and instructions for use are included within the Art Box.  This is such a great way to introduce people into different forms of art.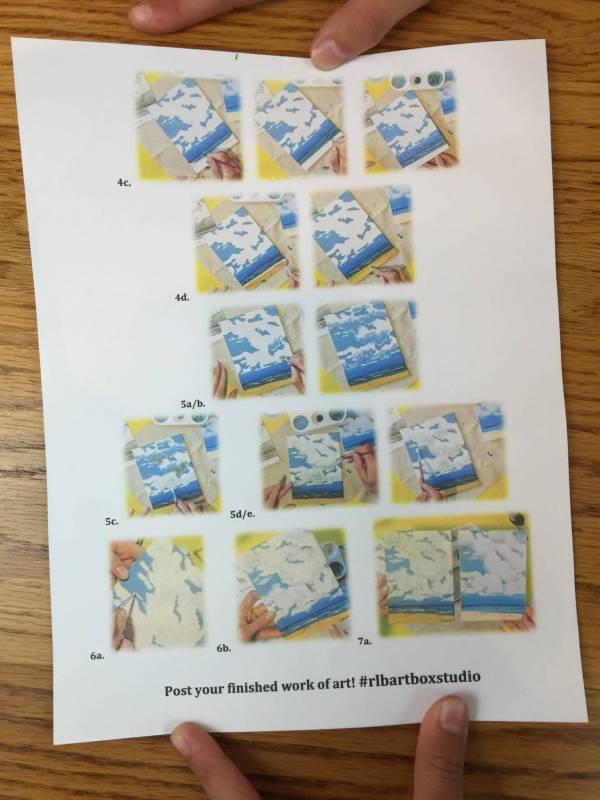 Pictured instructions are also included.  My daughter had to hold the papers down as they had been rolled up inside the box.  She's more excited than anyone to start this project.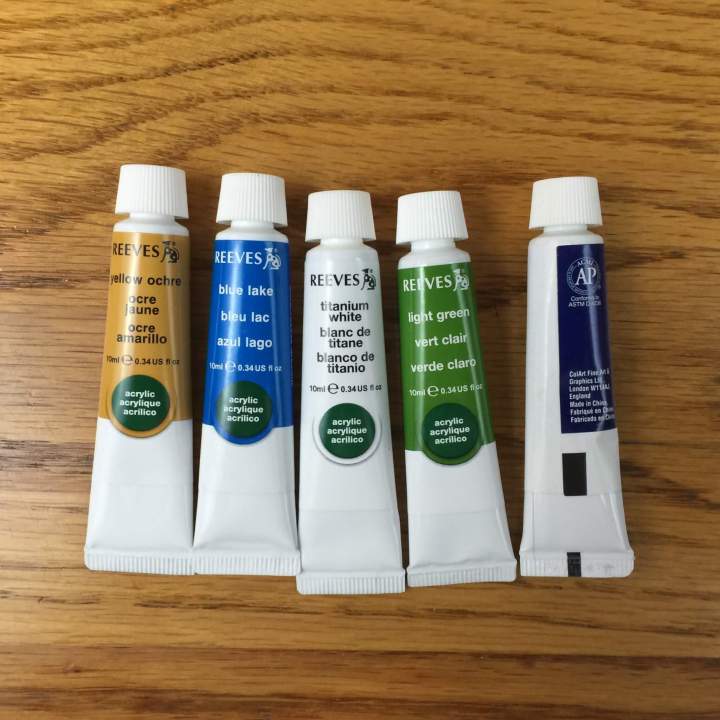 Acrylic Paints.  Multiple colors to make the clouds for this particular project.  These paints are fast drying and water-soluble.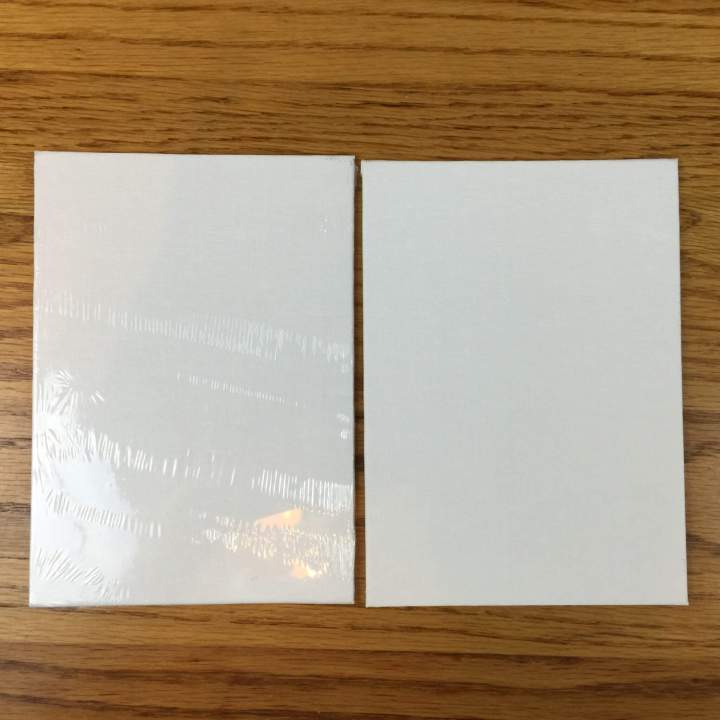 Canvas Boards are great for painting.  This set comes with two 5×7″ boards.
Painting palette and napkins.  The painting palette is the star of this photo but I thought I better give you a picture of the paper napkins as well.
Water cups.  I think I'll find my own cups as these are flimsy and a mess waiting to happen.
Cloud Image, Tracing & Color Guide, Transfer Paper.  Inspiration, Instruction, Tool.  The supplies provides are great.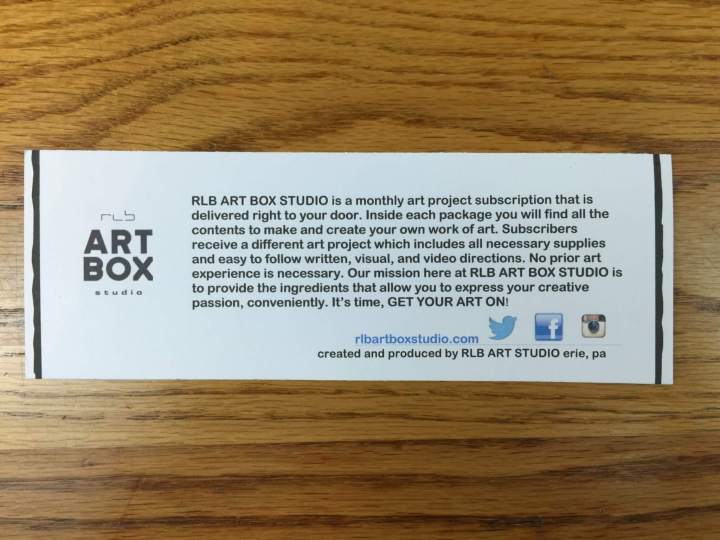 A description of what RLB Art Box Studio is all about.  It's a nice service and you can find them on some of your favorite social media sites as well.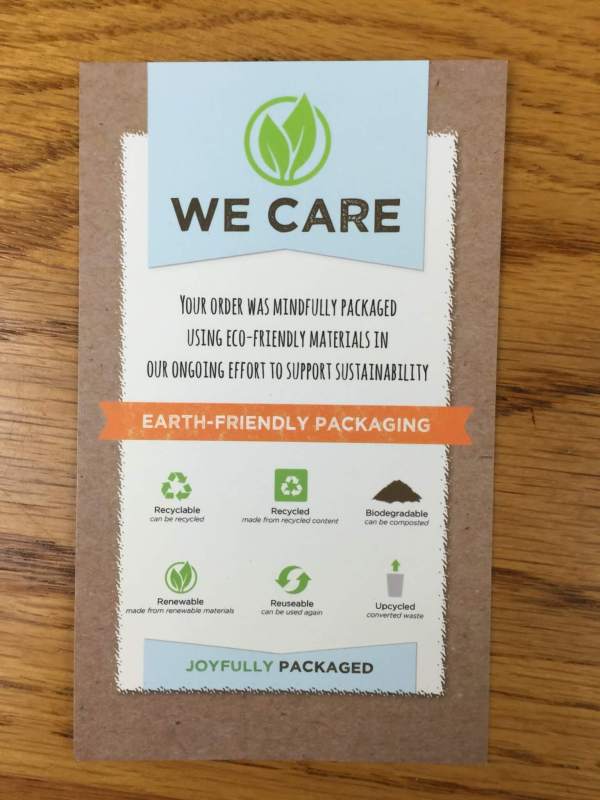 RLB Art Box Studio joyfully packages items in eco-friendly materials.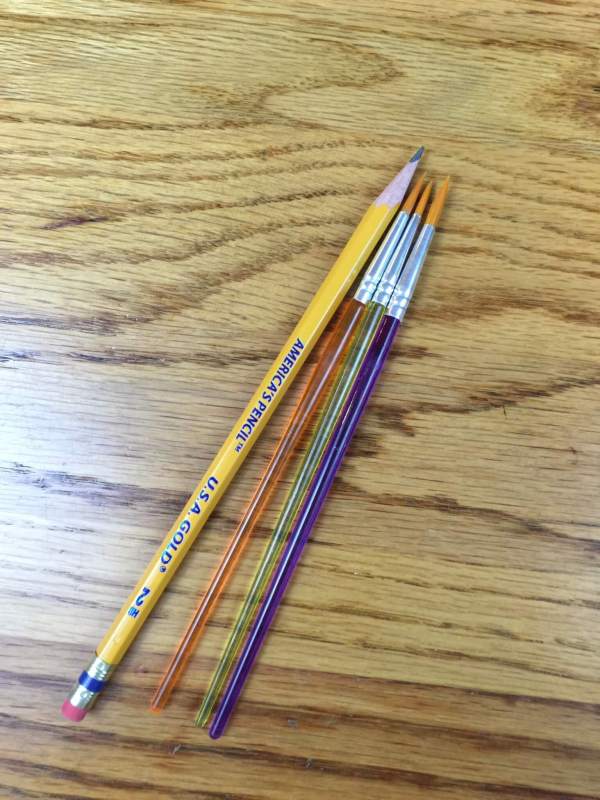 Pencil and various sized brushes.  Outline your design and paint away.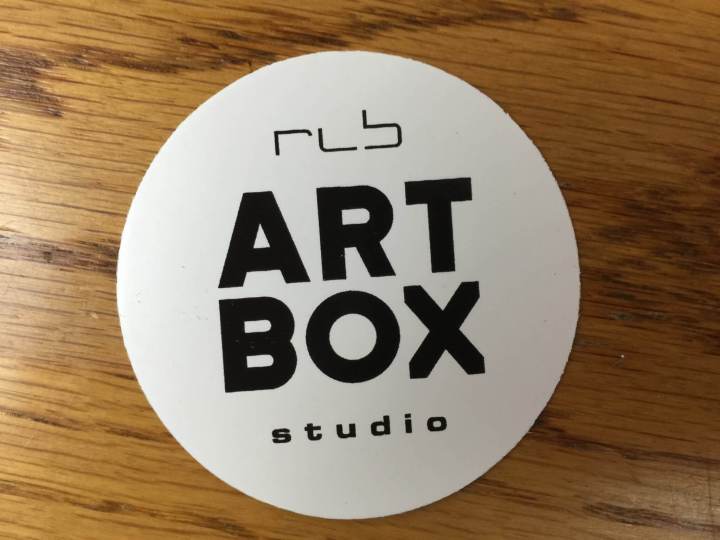 RLB Art Box Studio Sticker.  A cool simple sticker that shows the wonderful subscription service you support.
This is a really fun subscription service.  RLB Art Box Studio makes sure you have everything you need for the art project.  Pick it up and get your art on!
Visit RLB ARTBOX Studio to subscribe or find out more!
The Subscription
:
RLB ARTBOX Studio
The Description
: RLB Art Box Studio is a monthly subscription that is delivered right to your door. Inside each package you will find all the contents to make and create your own work of art. Each month subscribers will receive a different art project which includes all necessary supplies and easy to follow written, visual, and video directions to cater to all learning needs. No prior art experience is necessary.
The Price
: $25.00 per month