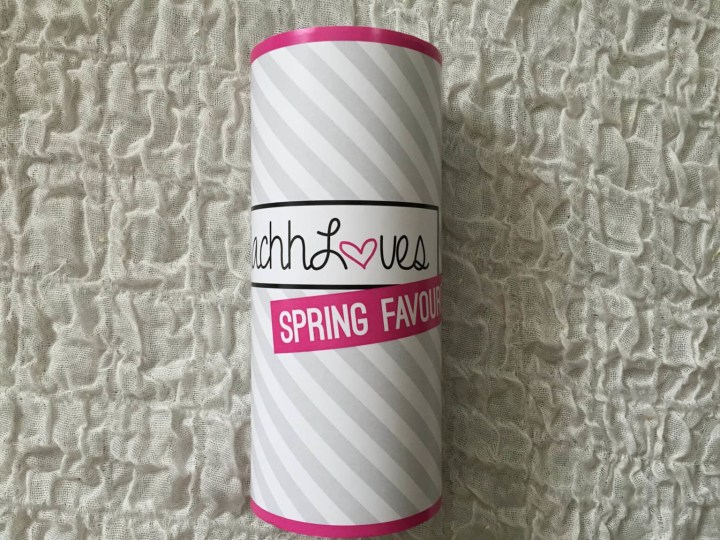 This review is going to cover one of Topbox's Limited Edition boxes, curated by RachhLoves. Interestingly, this box was available to both Canada and the US, whereas the normal Topbox subscription is limited to Canada only. This box shipped with my regular Topbox, so they arrived in the same bubble mailer. This box is still available now!
The product card.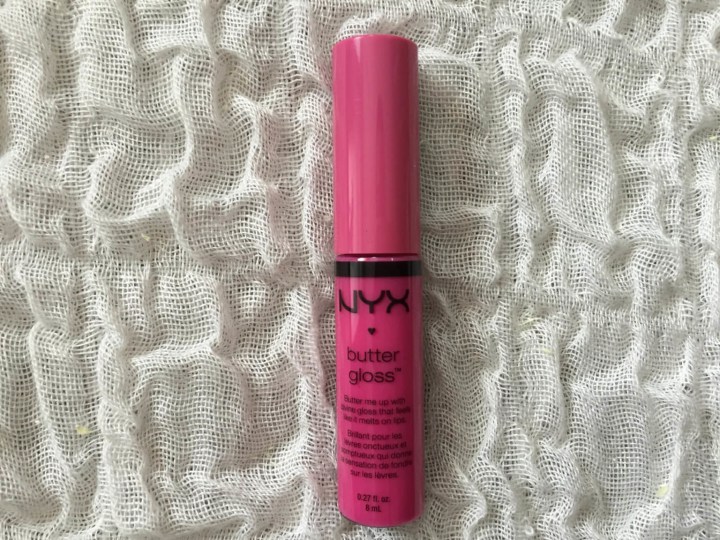 NYX Butter Gloss ($5) We had a choice between colours for this; I chose Strawberry Parfait. I don't see a lot of NYX in Canada, but I really like what I've tried. The gloss is only mildly sticky, and has a pleasant scent.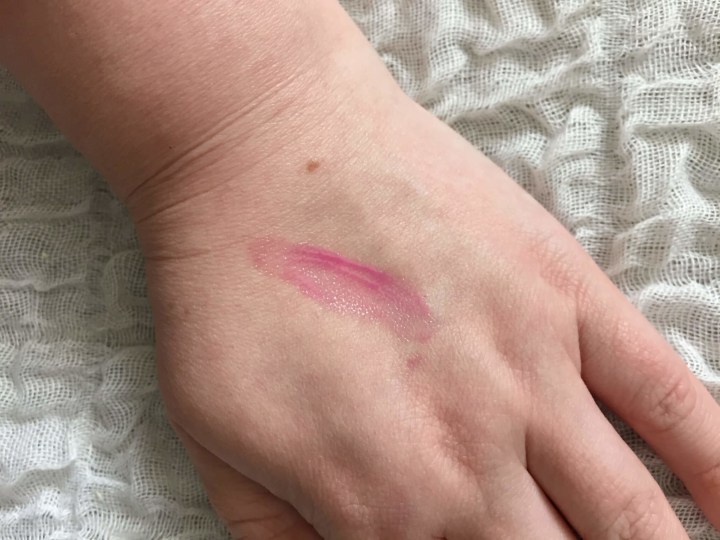 Swatch! It's not super pigmented.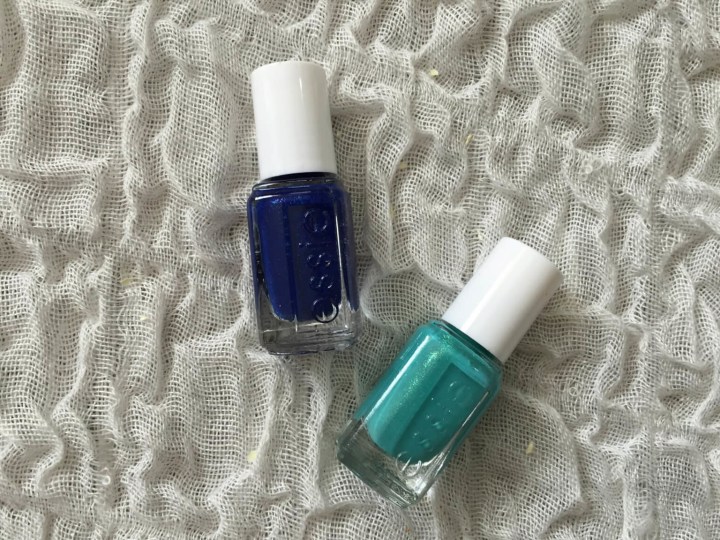 Essie Mini Polishes: Again, we had a choice here on colour duo. It seems the box has changed now — you get one full size as opposed to the minis. The minis are the brand new spring collection — the teal is Viva Antigua and the blue is Loot the Booty. The large sizes seem to be from the regular collection.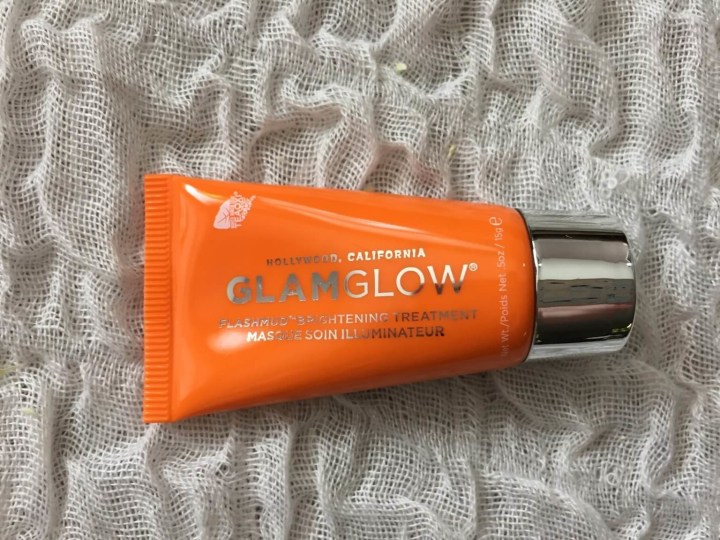 GlamGlow Flashmud Brightening Treatment: Oh my god, I'm so excited to try this. I got a foil sample of the face cream in a Sephora bag once, splurged on the travel sized pot, and have been too afraid to use it because of how expensive it is. As soon as I'm done my current moisturiser and face wash, I'm going to indulge.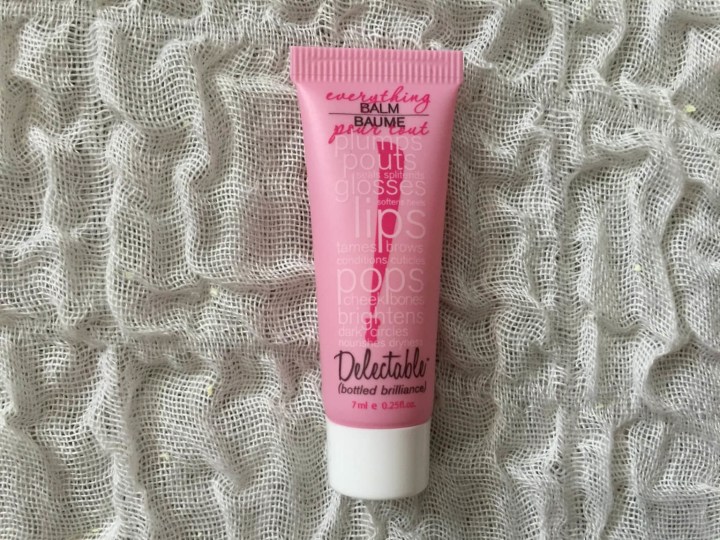 Delectable Everything Balm: This tube is TINY given the magical powers is supposedly contains! From lip balm to eyebrow gel to taming split ends to hiding dark circles, apparently it does just about everything.
High-performing natural castor oil acts as the Delectable Everything Balm's key ingredient. Used for thousands of years as a hair and skin treatment because of its deep penetration capabilities, it is known to stimulate the production of collagen and elastin, encourage hair, brow, and lash strength and growth, and soothe skin from head to toe. This super-ingredient is supplemented with well-known humectants such as shea butter, coconut oil, cocoa butter and sunflower seed oil. 
Elizabeth Arden Grand Entrance Mascara: This is a sample of their newest formula, which promises volume, length, and lift all in one.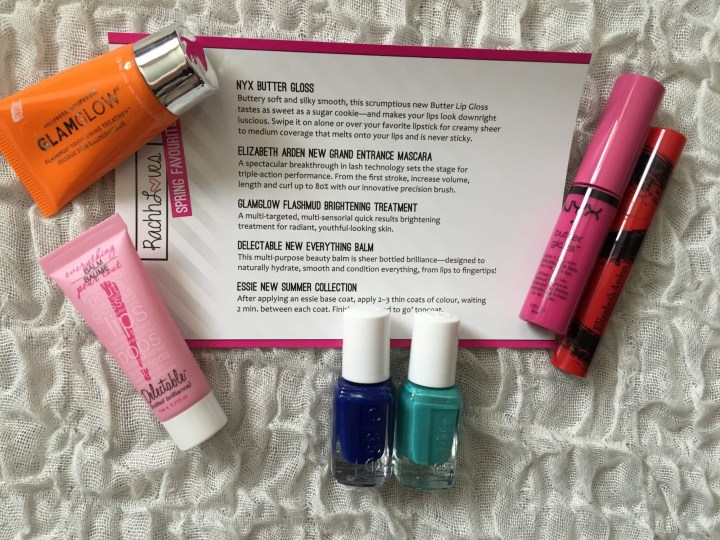 I'm thrilled with this extra box! All of the products are going to be used and loved, and I'm really excited to try the GlamGlow and the Everything Balm. I'm excited that Topbox is also shipping these limited edition boxes to the US, as it's great brand exposure and the boxes are so much fun.
What did you think of the RachhLoves Topbox?