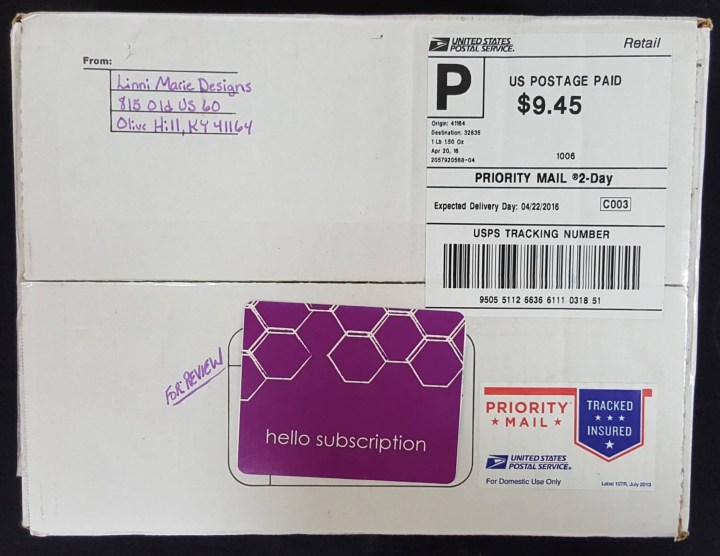 The Personali-T box is a new subscription from Linni Marie Designs featuring personalized, monogrammed items.  You may recognize Linni Marie Designs from their popular Etsy shop. Each box is valued at $50 or more and will include 2-3 quality and fabulous items including clothing, jewelry, and accessories.  Subscriptions start at $39.95 for month-to-month, but there is a slight discount for extended 3 or 12 month terms.  Plus, shipping is free!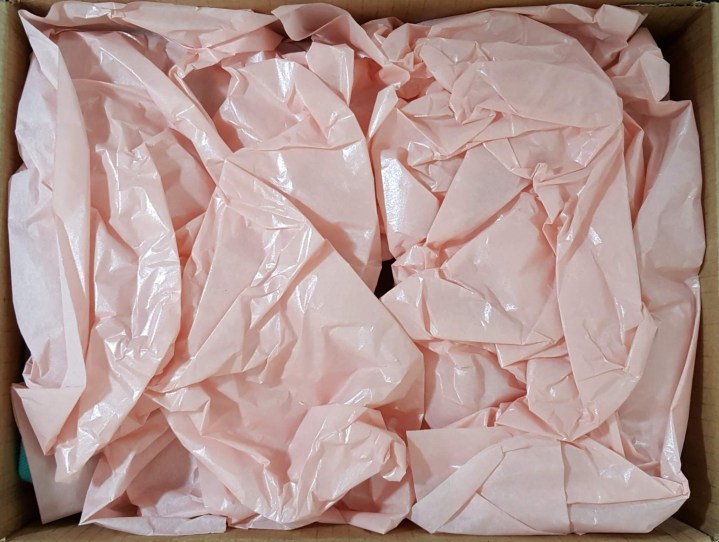 Hmm, what's inside?  Items are well packed in paper and squiggles.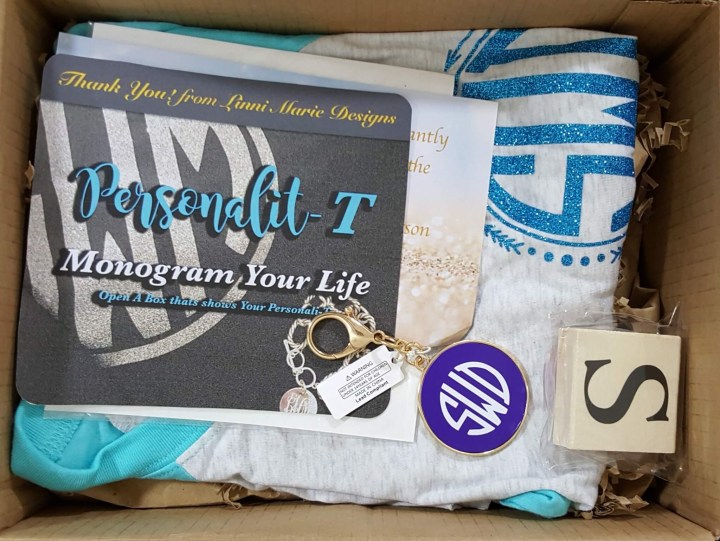 My first look at the merchandise.  Already loving the pieces I see and the color schemes.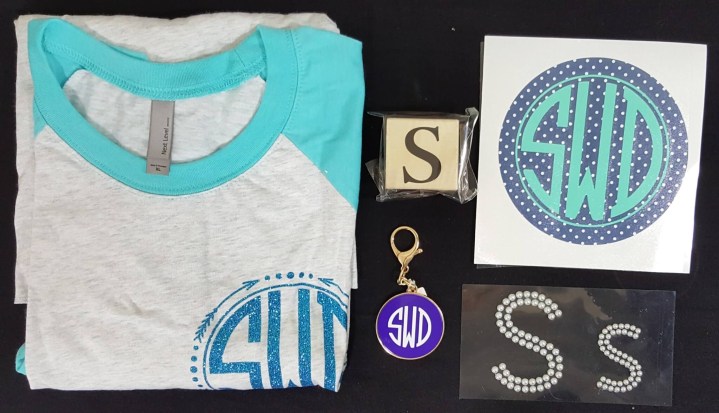 Everything in my box.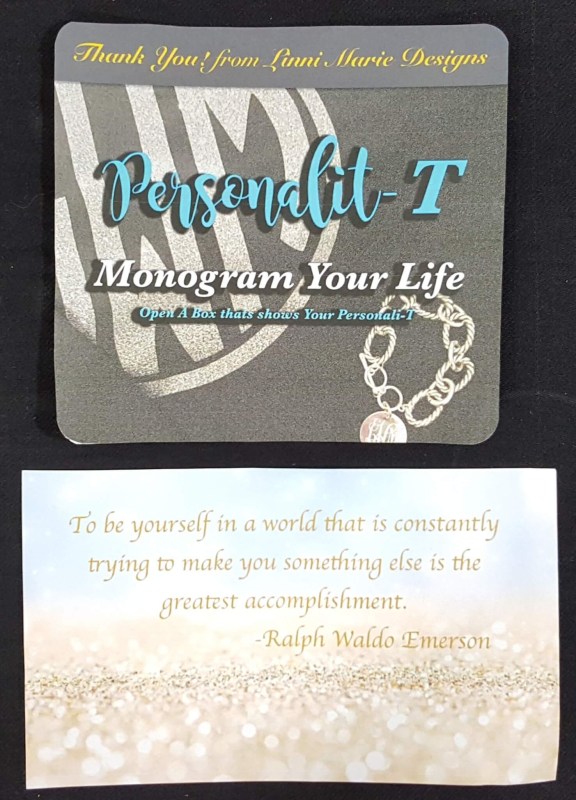 A product information card was not included, but there was a thank you note and this great quote from Ralph Waldo Emerson (information for the Linni Marie website was on the other side).
To be yourself in a world that is constantly trying to make you something else is the greatest accomplishment.  

– Ralph Waldo Emerson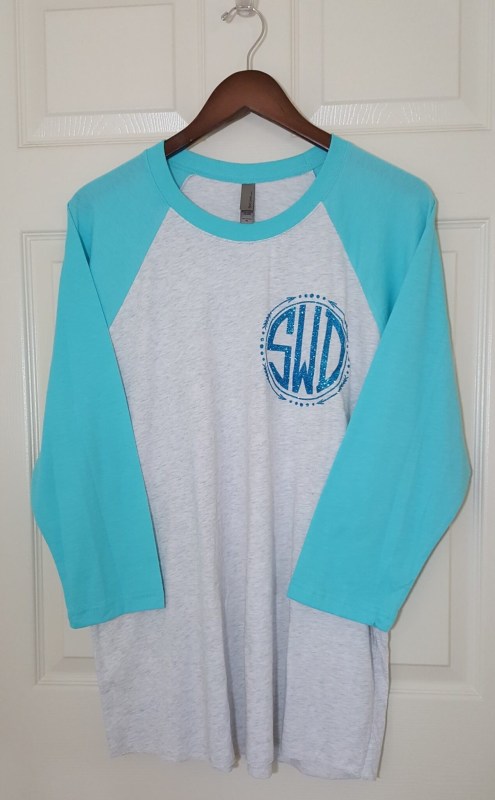 Monogrammed Raglan Baseball Tee ($19-$33):  I am not sure how to price this piece.  Similar style shirts varied in price on the Etsy store depending on the tagline or monogram.  Regardless, I love the pastel teal and heathered gray combination on the shirt, and my initials are in a sparkly glitter turquoise blue!  I am a fan of the baseball raglan because it is so versatile – good for keeping you warm in the fall and light enough to wear in the spring.  The only thing I might change is the font, but that's a personal preference.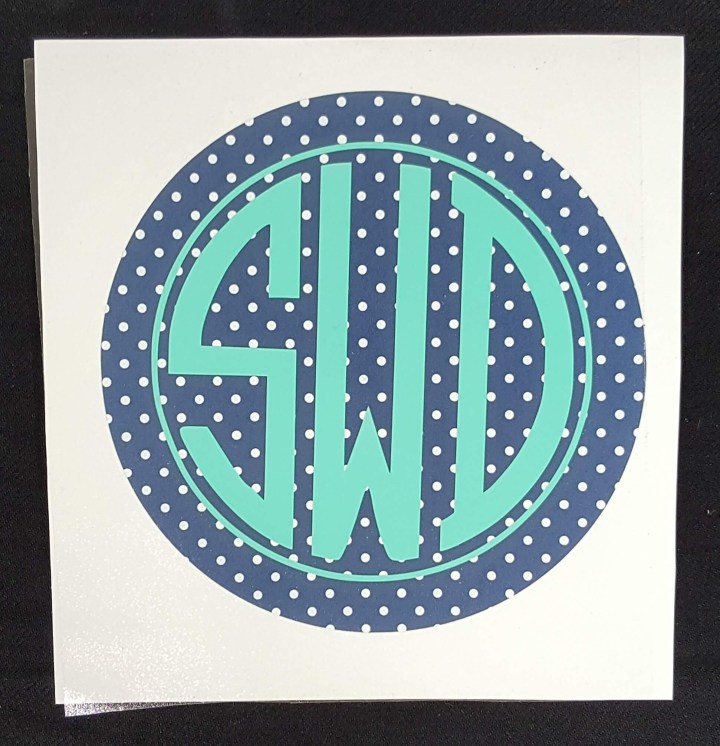 Car Decal ($5):  The color scheme on this matches the raglan, so you know I love it.  Plus, the Swiss dots are fun.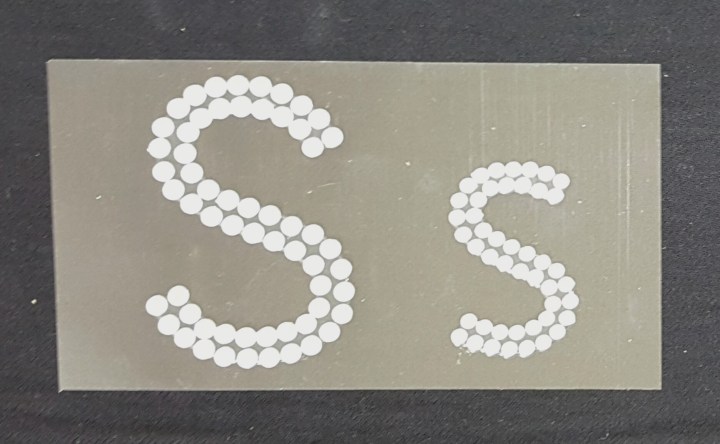 Pearl Monogram Letters (?):  I could not find these on the Linni Marie website or Etsy store.  Pearls are a great way to top off a classy look, and these will be perfect for adding a little personalized elegance to my tablet and cell phone.
Metal Keychain (?):  Also could not find this on the Linni Marie website or Etsy store.  This is a solid metal and enamel clip keychain; it has some weight to it.  The purple is actually deeper in color, but my lights washed it out a bit.  I'd have preferred a script font, but I do like the clean look of this monogram.  These kinds of clips also make good accessories for bags and backpacks.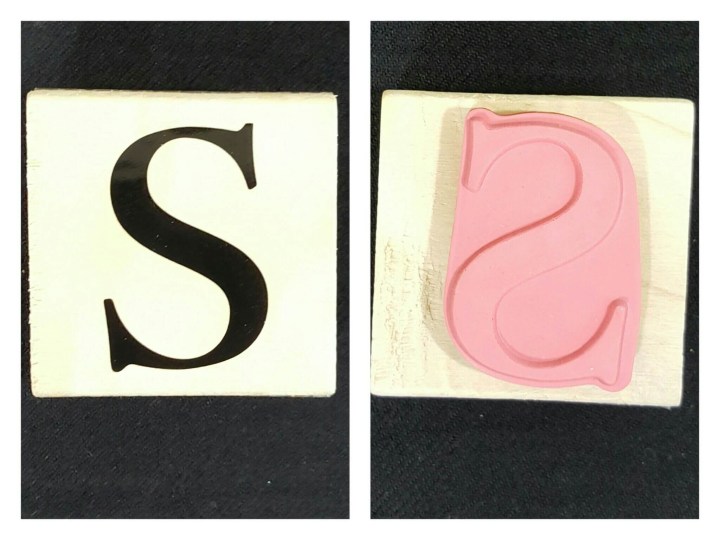 Initial Rubber Stamp (?):  Pricing for these kinds of rubber stamps varied across websites.  Anyway, I appreciate that the Personali-T box gave me a stamp to do some monograms of my own.  This one is approx. 1.5″ square.
To be honest, I didn't realize how popular monogramming has become, but I have seen it more and more in recent years.  I like the pieces that I received, and there are others on the Linni Marie site that I wouldn't mind getting.  This would be a good box to gift, especially for showers and graduations (this is the season for both).  Unfortunately, I really can't give a value on the box since I couldn't find comparable items to use for pricing on all of the pieces.
Visit Personali-T Box to subscribe or find out more!
The Subscription
:
Personali-T Box
The Description
: Show Your Personali-T when you subscribe to our Monthly Monogram Club! Monogrammed. Personalized. Custom. No matter which way you spell it, they all say Perfect! You will be anxiously awaiting to see what amazing items are going to be delivered right to your door every month! Each box will include 2-3 quality & fabulous items including Clothing, Jewelry, and Accessories.
The Price
: $39.95 per month