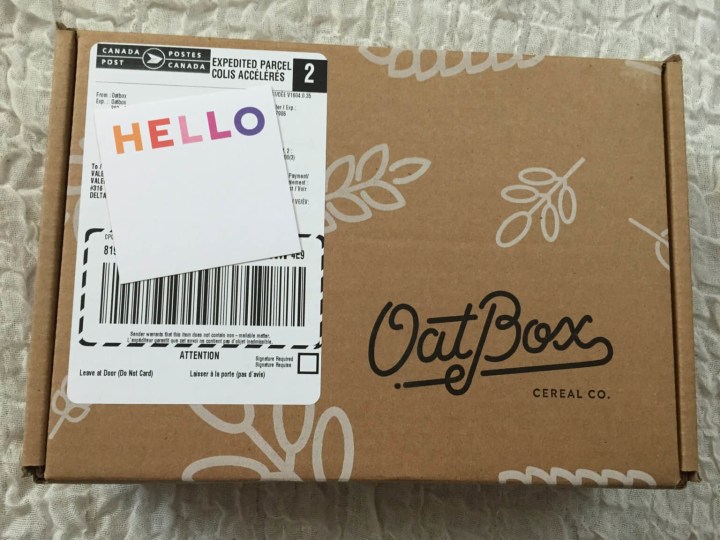 OatBox is a Canadian subscription box, delivering to both Canada and the US (ships free!), that sends you two big bags of hand-blended granola every month! Made in Montreal by chefs, they send two different mixes each month. Their plans are customisable as well — if you have allergies, you can elect to replace a mix with another, have two of the same mix, and so on. You can easily skip or cancel right from your account — no need to wait on customer service to get back to you.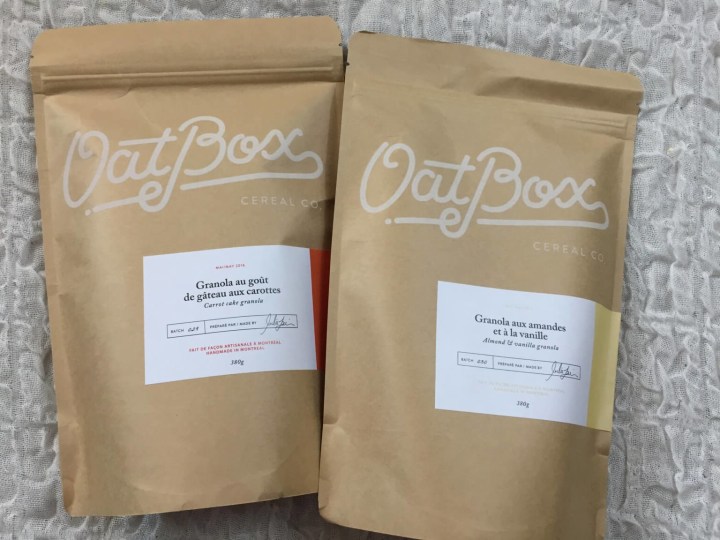 Your first box contains the reusable mason jar, so subsequent boxes are smaller by comparison.
Carrot Cake (380 grams) This. Is. Amazing. It has dried carrots. It has dried pineapple. It has pecans. It has nutmeg, cinnamon, and all good stuff. It is like eating carrot cake, truly. All it needs is cream cheese icing… I'm actually getting ideas for oatmeal cookies using this mix somehow.
Almond & Vanilla (380 grams) A little less flashy than the first, but this is a really tasty and sweet simple granola. The almonds add some texture and crunch to it. I tried this with vanilla Greek yoghurt and it was really nice as overnight oats.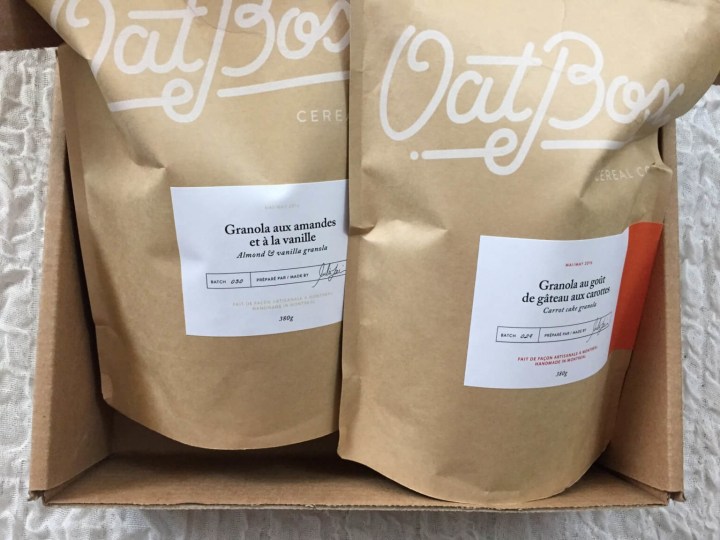 I loved May's OatBox! The carrot cake was a suprise but it worked so well. These bags are huge and for me usually last about a week if I have about 2/3 cup every morning. I think the value is definitely there and I hope to see that carrot cake one pop up in a future box again.
Have you tried OatBox? Save $5 on your first box! Use this link to get the deal.
Visit Oat Box to subscribe or find out more!
The Subscription
:
Oat Box
The Description
: Oatbox breakfast cereals are made in Montreal from natural, healthy ingredients and inspired by entrepreneurs, foodies, artists, early birds and busy people.
The Price
: $20.00 per month