MM.LaFleur Box is a single-brand personal styling box that brings luxurious and versatile outfits to wear to the office and beyond. The pieces, which ranges from size 0 to size 16; XS to XL, are selected based on your style and fit preferences in your profile. There is a $25 styling fee after your first box, which is applied to any purchase you make.
It's similar to Stitch Fix in concept – a stylist sends you 4-6 pieces of clothing to try on at home, except with no styling fee for your first box. Shipping is free both ways. This isn't a subscription- you order each time you'd like a new box.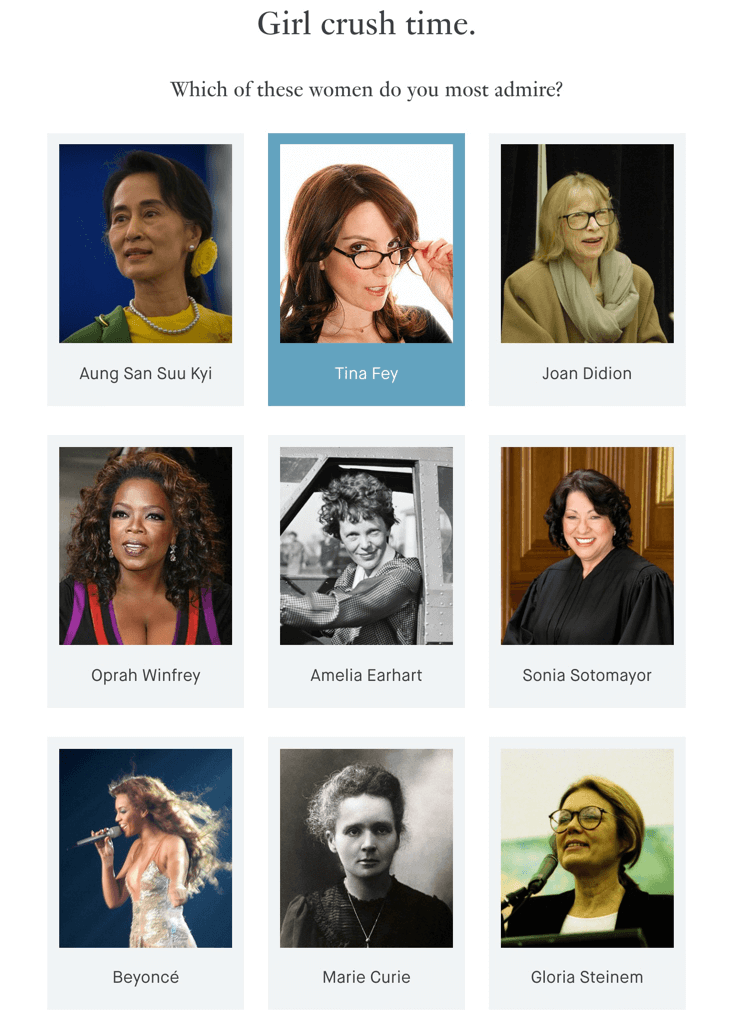 The profile for this box is a little different. Along with size info it gathers things like your girl crush instead of your color preferences. It does ask your actual job title, which is helpful, favorites out of six outfits,

and your general style. I don't recall what I selected and there is no place I can see in my account to update it.
There's a panel inside the box to separate the accessories and the outfits, just like a bento.
The information card provides the lists of all the items in this box. The first thing I noticed that the pieces were fairly pricey but not extreme.  Ok, I would never pay $80 for a belt.  I didn't think anything else was really outside of what the target market for this styling box would pay.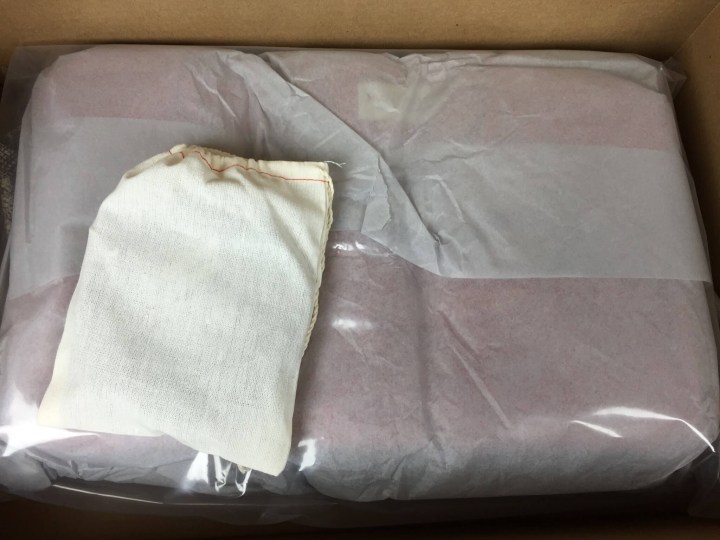 I like that the pieces are packed neatly inside the box.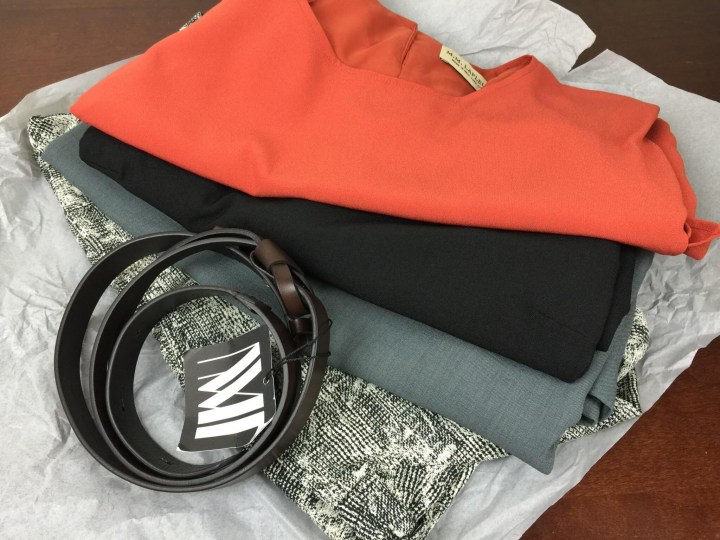 Everything in my May 2016 MM. LaFleur Bento Box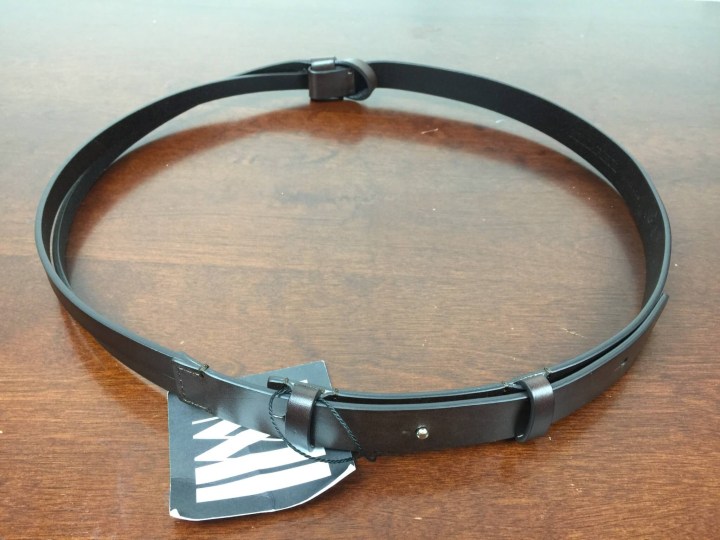 Broadway Belt ($80) This is a beautifully constructed high quality belt. I love the cute twist and equestrian inspired styling. I would personally never pay $80 for a belt but if you're a partner and ain't got time for that, this is a great option.
Noho Skirt ($120) A beautifully styled and classic skirt with a nice back vent. I should mention that all vents were tacked down and all the items bore large tags that noted the tag had to be attached for return.
This is a nice skirt but I also can't help but think that someone that wears a $120 skirt needs a matching jacket (this was my former life, I am not just spitballing). I wouldn't bother to buy it without the jacket, but perhaps some women want a $120 skirt that are in less formal but similarly expensive to dress for professions.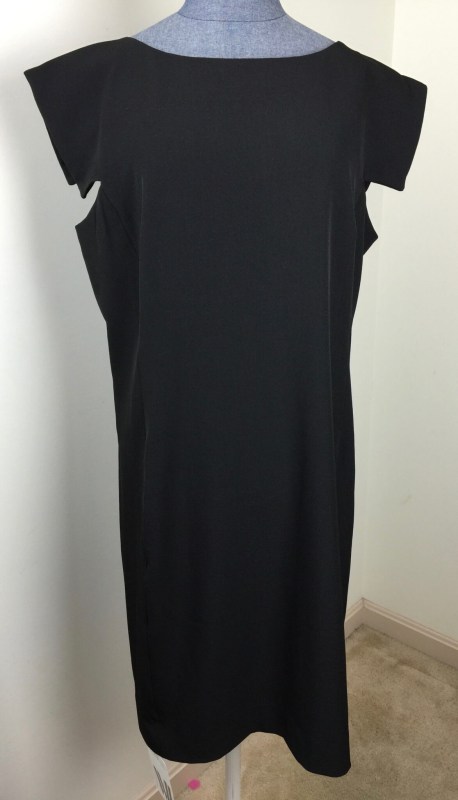 Sarah 5.0 Dress ($195) Gorgeous dress with a bit of stretch. The styling was perfect. I am too funny about my upper arms otherwise this dress would have stayed at my house. And my husband totally nixed the sleeves (he had great taste and always guides me right!).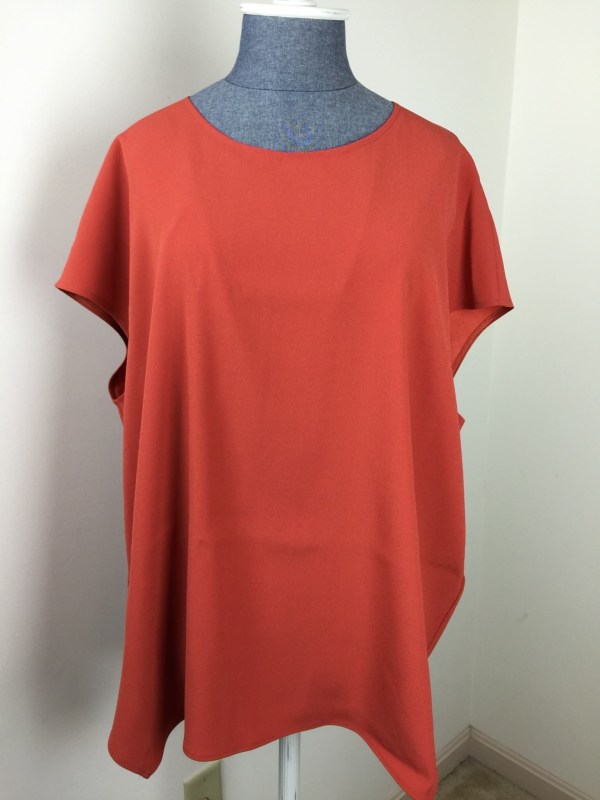 Didion 2.0 Top ($110) This is a great lined top and I really liked the silhouette on my body but I would wear this color. Ever. I don't recall all the profile details but it didn't go into color-level details. This is important to me, but I forgot to mention it. Because I'm busy.
Etsuko Dress ($265) I see this alternately as urban camouflage, or as great artistic expression. Ultimately for my day to day this dress is too unique to be this expensive – it is my personal preference to only wear items like this on occasion. I do love how it has the look of the basic uniform (black dress!) without actually being a black dress.
The clothing was elegant, high quality, and was all aimed at a professional wardrobe, and even the names of the clothing targets a specific kind of professional (all named after unique professional women, NYC districts, that sort of thing). I do think this styling box needs to rethink skirts that look like suit skirts but that don't come with jackets. They are a must for most women needing and wanting to wear this level of apparel. This may be merely a personal complaint and a reflection of my professional background (jacket always required!). It also may reflect my selection of either relaxed or creative casual, which I likely selected in my profile.
I didn't end up keeping any items and probably won't order another Bento soon. I don't think the styling fee for subsequent boxes ($25) is warranted for a single brand especially as they failed pretty big on my color palette. I would be happier if they called it a shipping fee.  Despite that this box has its place for busy professional women that are expected and want to dress in classic yet modern styles and it's worth a shot since the styling fee is waived for your first Bento. I appreciated the quality of the clothes and like any personal styling subscription, loved how easy it was to get clothing at home, try on, and return what I didn't want.
What did you think of the Bento Box?
Visit MM.LaFleur to subscribe or find out more!
The Subscription
:
MM.LaFleur Bento Box
The Description
: Come home to a selection of versatile, luxurious pieces designed for the office and beyond.Each box is hand-selected for you based on your style and fit preferences. We currently carry sizes 0-16 and XS-XL, and will help you find the best possible fit.
The Price
: $25 styling fee per box.