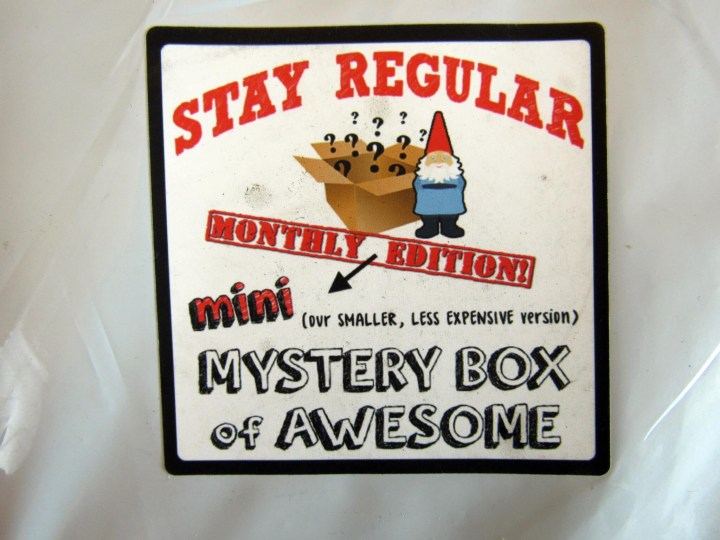 The Mini Monthly Mystery Box of Awesome is a monthly subscription box offered by That Daily Deal. That Daily Deal says that "Each month you'll receive a mysterious mystery box of awesome mystery packed with mysteriousness. It may be one high value item or a plethora of smaller items that add up to a HUGE value. Either way the value FAR outweighs the $9.99 monthly price you pay."
The shipping envelope had a rough journey. That Daily Deal kindly offered to replace my items. Don't hesitate in letting them know if you have shipping damage!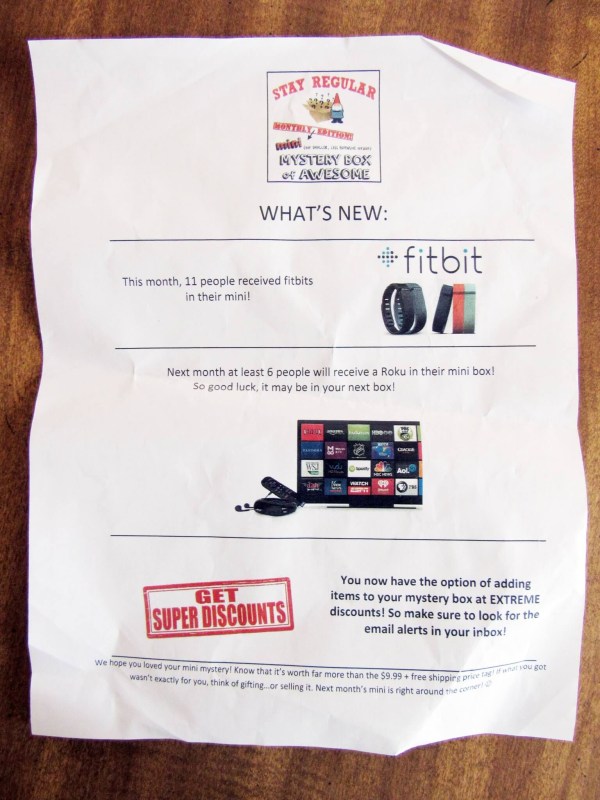 Did anyone receive a Fitbit? Now you can add items at an extreme discount and have it shipped with your box!
Here are the items for the April 2016 Mini Monthly Box of Awesome! It reminds me of a camping or outdoor theme. Items vary greatly. Your box may look nothing like my box.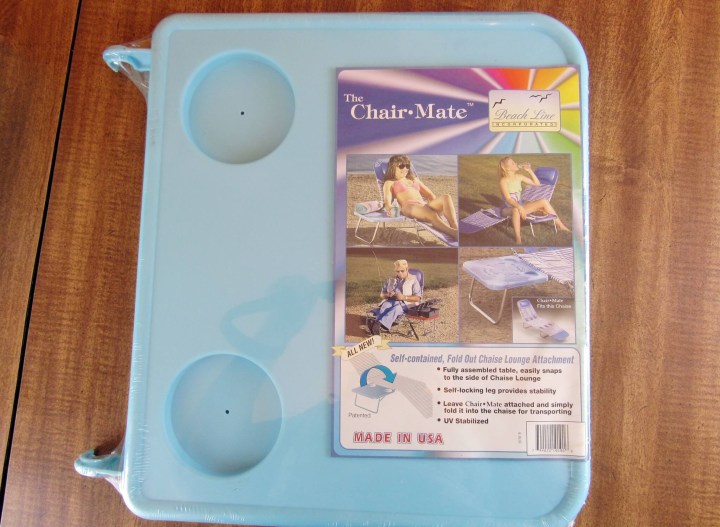 The Chair Mate ($9.99) comes fully assembled much to my relief! I am horrible at assembling furniture. It is made in the USA and has a self-locking leg.
I don't own a chaise lounge! The table has hooks that lock into a chaise lounge making life easier for you. No reaching up or down for that drink by the beach!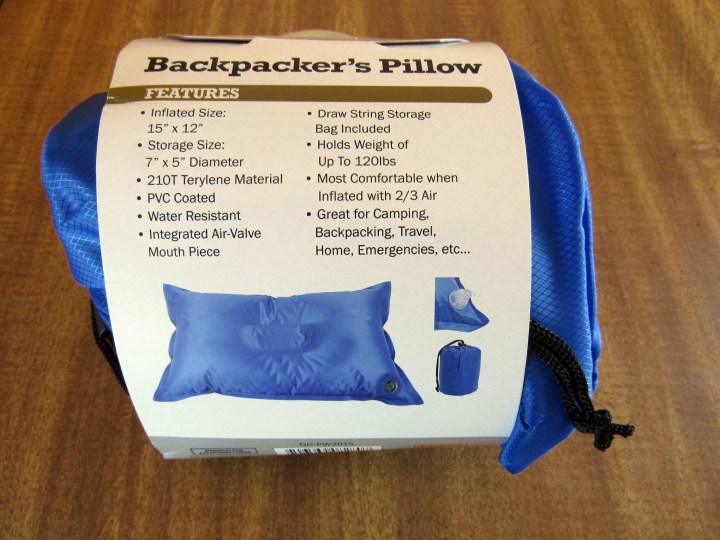 The SE Inflatable Backpacker's Pillow ($12.99) is an inflated pillow that comes with a drawstring storage bag. It measures 15″ x12″ when inflated. The inflatable pillow is water resistant and has an integrated air valve mouthpiece. It's ideal for travel, backpacking, camping, and more.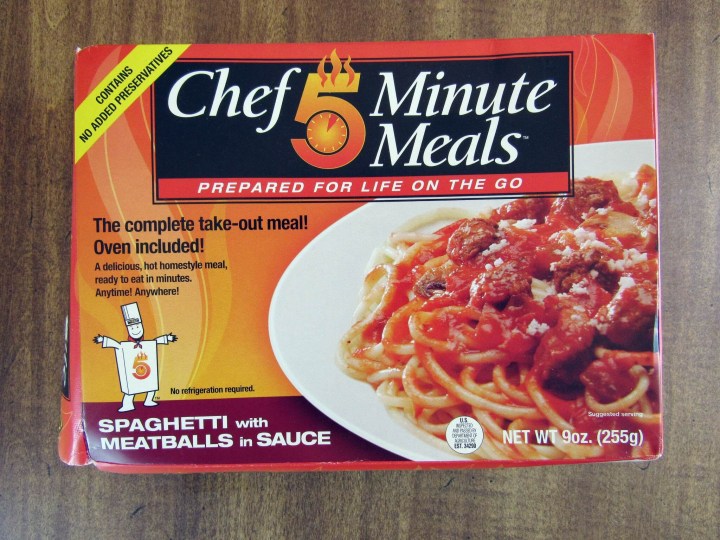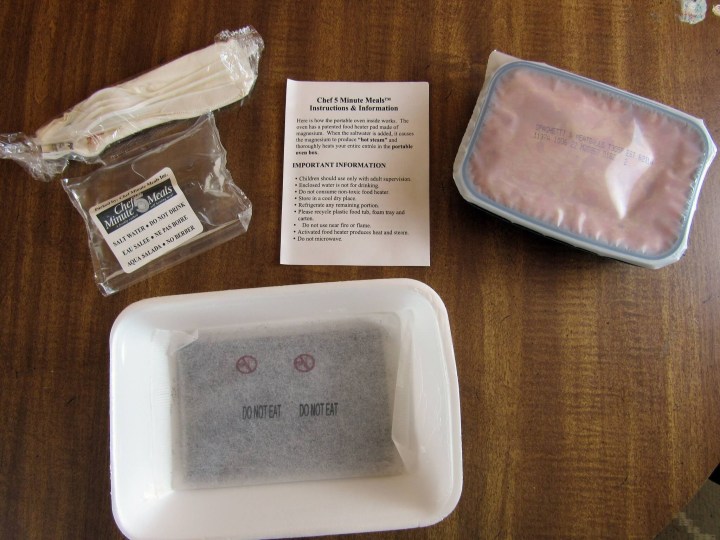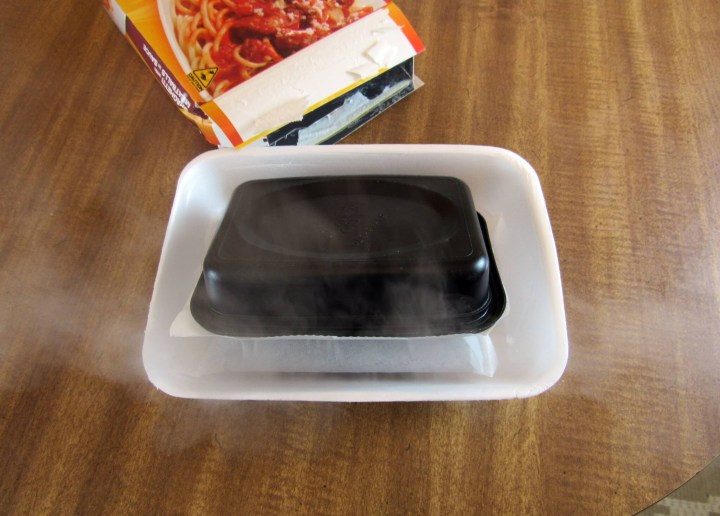 The Chef 5 Minute Meals ($4.16) does not require refrigeration and contains no preservatives. My boys (7 and 17) were fascinated by the meal, so we tried it out. It's a meal that can be made anytime making it ideal for fishing, backpacking, snowmobiling, camping and more. Water is included. T (age 17) found that it did not have much of a taste. I think we let it cooked a minute too long. I expect it tastes better after being in the great outdoors all day.
The value of the box came to $27.17 using the deal prices I found. The retail value is almost $45.00.  Either way, it is a fun and interesting box that only costs $9.99 with free shipping. I like the box because the items are useful at our farm. This particular group of items would also be useful for a variety of outdoor activities. There can be significant variation in the items! That Daily Deal offered to replace my box due to shipping damages. However, I did not think it was necessary because it was a review box.
What did you receive in the April Mini Monthly Mystery Box of Awesome? Share below!
Visit Mini Monthly Mystery Box of Awesome to subscribe or find out more!
The Subscription
:
Mini Monthly Mystery Box of Awesome
The Description
: Every month you will receive an exclusive mini mystery box with goodies! Always worth far more than $9.99 – Like opening a birthday present every month. SCORE!
The Price
: $9.99 per month