A few weeks ago Loot Crate opened its warehouse and offered $10 mystery boxes (plus $5 US shipping) and I couldn't help myself but to get one.  Just take a look at what all I got!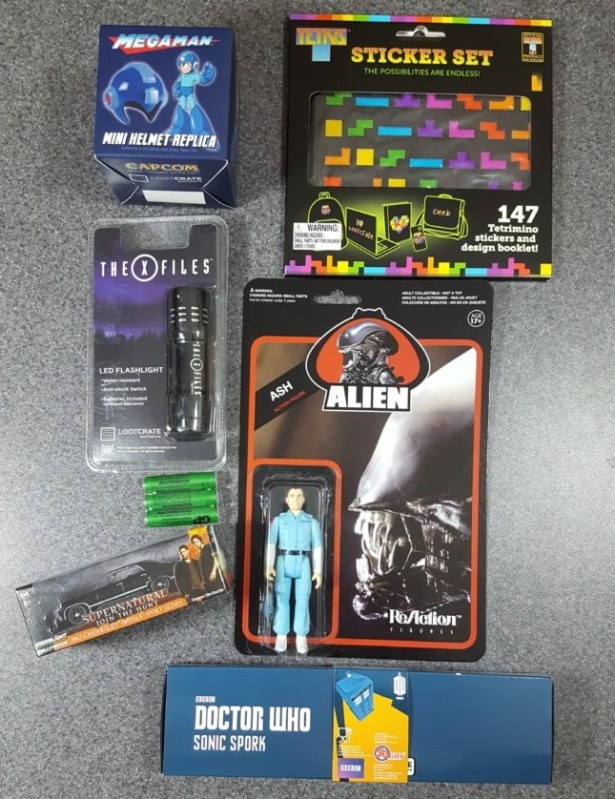 Everything in the great great mystery box.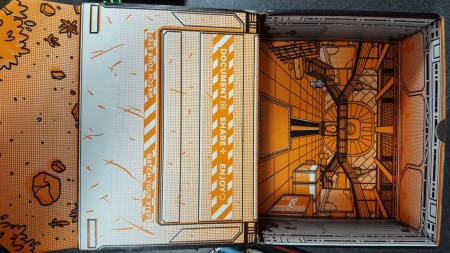 Before I share all the goodies they came in a great lootcrate box.  My  boys are already fighting over who gets to use this one.  They love creating different things with each of my boxes.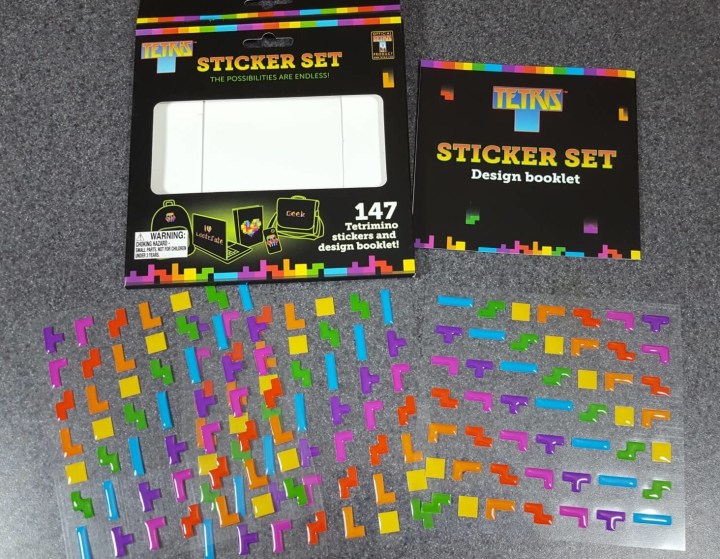 Tetris Stickers ($5.81) – I'm loving these.  I love tetris and I always say I've been playing tetris when I have to get a lot of boxes or something in a small area.  My youngest son is calling these minecraft stickers and he really wants them. In the Design booklet they show how to make the alphabet letters so I plan to use these as some enrichment this summer until he start kindergarten.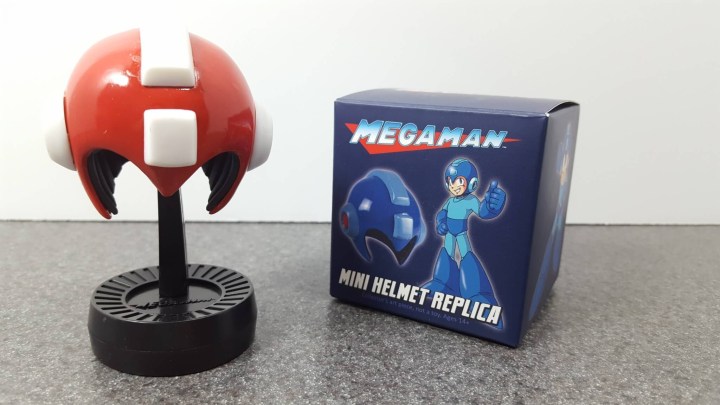 Megaman mini helmet replica – This is a loot crate exclusive and I'll say I don't really know anything about Megaman but we will add this to our collection of displayed items.
Xfiles flashlight – Another Lootcrate exclusive item. This is very timely with the revival they just aired. We love flashlights here and this one will be put to great use.
Doctor Who Spork – I will say I don't watch Doctor Who. My sister does and she loves it but I just never started so I don't know what all the deal with the sporks are however my youngest loves to get sporks when we are out at restaurants and he has claimed this one as his.  He thinks they are hysterical.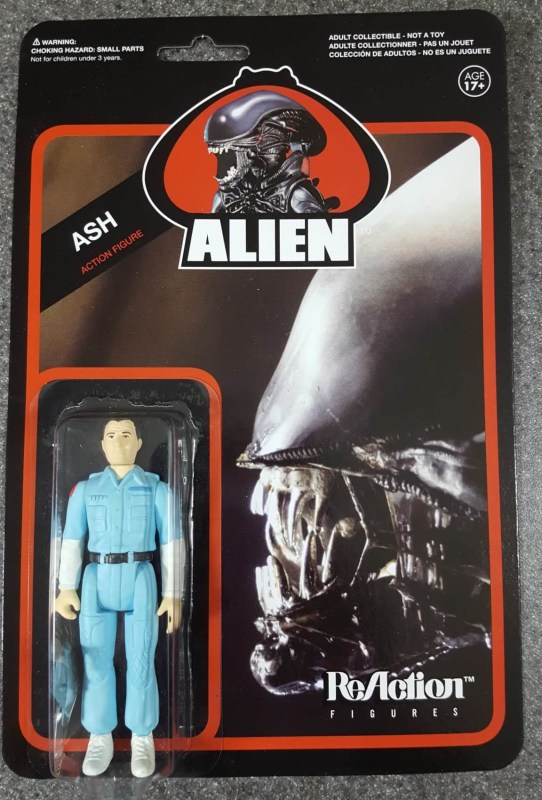 Funko Alien Ash figure ReAction ($9.89) – While my boys don't know Aliens it used to scare the crappola out of me.  They do love action figures and we are just going to toss this in with their stash so they can play with it.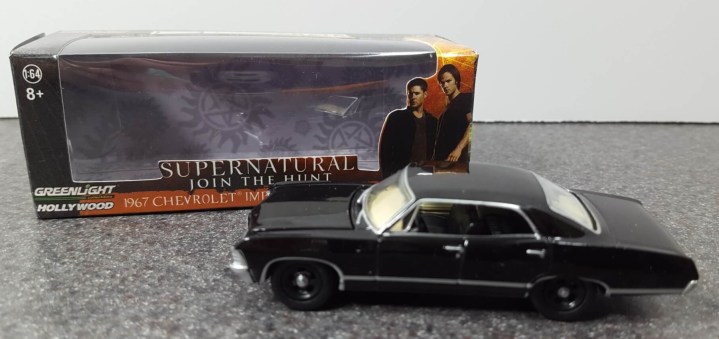 Baby from Supernatural (Dean's 1967 Chevy Impala) – This is the best item I've ever gotten. I am a HUGE Supernatural fan and have been watching since the very  beginning before it was the hit it is now.  I've even been to some conventions to meet some of the cast.  I am a geek that way and I LOVE LOVE LOVE this show.  While I do have two little boys this one is all mine and it is going in my office with all my other geeky goodies.  I'm so giddy just looking at this now and writing the review.
I normally love Loot Crate boxes in general and this was no exception. I loved the mystery box and for only the $15 we paid it was a great value.  Really they could have just sent me the Impala and I would have been ecstatic but it is nice that there are some things in there that I can share with my boys.  That way they won't keep bugging me for my Baby.
If you're looking to pick up the regular Loot Crate subscriptions, use code SAVE3 for $3 off or HELLOSUBSCRIPTION to save 10% on your entire subscription! See all the Loot Crate spoilers on our Loot Crate page!