Lip Monthly is a monthly make-up subscription that is all about your lips. Every month you will receive a unique bag of 4-5 items mostly for lips, although other cosmetics may appear from time to time.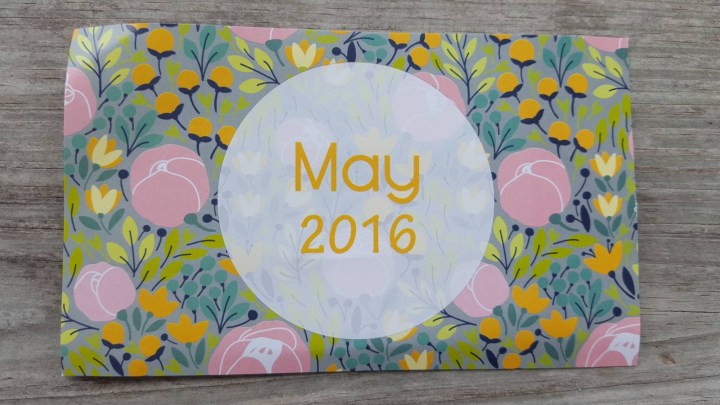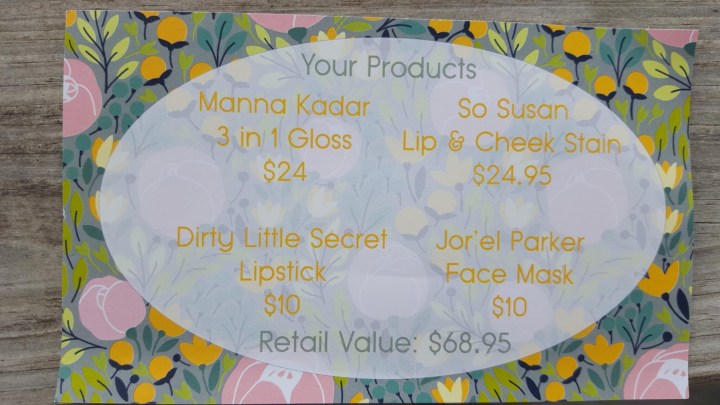 The information card provides the name of the product and the price
.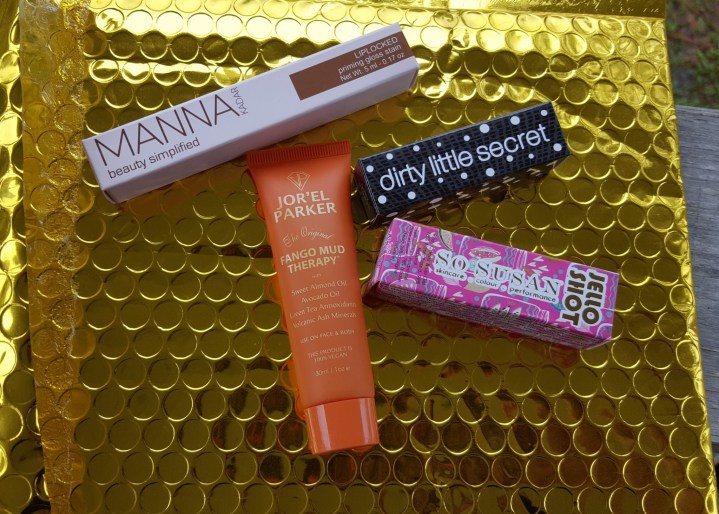 My bag had 3 lip items and a mud mask therapy this month.
The first lip color is by Dirty Little Secret. The lipstick came in a color called "guilty pleasure". It's a pinkish purple color.  It is a vibrant color. It will definitely get you notice in the nightclub. Their website shows the 20 different shades they offer. The names of the colors are of a unique nature. The price of this lipstick is $10.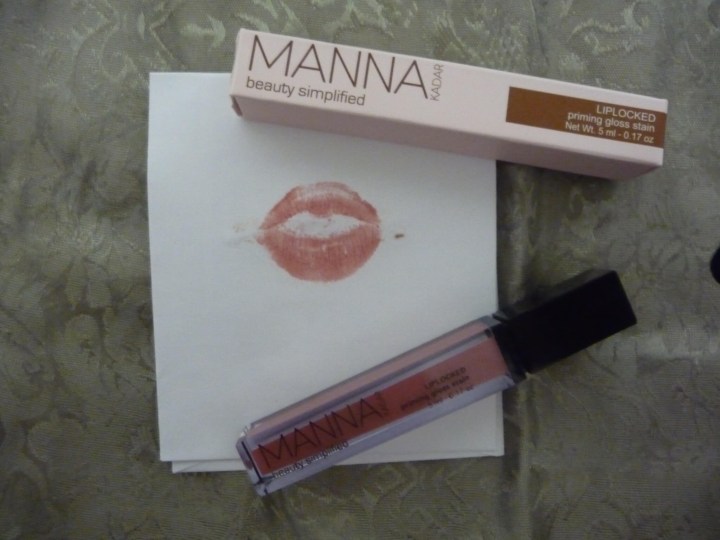 The next lip color is Manna Kadar Liplocked Priming gloss stain.  This gloss came in a neutral tone. It is definitely a color that can be worn for any occasion.   It is called "lucky". This is a Lip Gloss, Primer, and Stain all in one. It last for hours and contains Vitamin A & E & Berry Extract to keep lips nourished. It is Paraben free and allergy tested. This lipstain cost $24.
The last lip item in the bag is actually a 2 -in-1 item from So Susan Cosmetics called Jello Shot. It is a gel-stain hybrid formula infused with Heat Shift™ technology that instantly transforms into a healthy, rosy flush upon contact onto your skin according to your body temperature. It is used on the lips and the cheeks. How cool is that? It changes the tint according to your body temp. It is an all natural product and not tested on animals. The cost of this product is $24.95.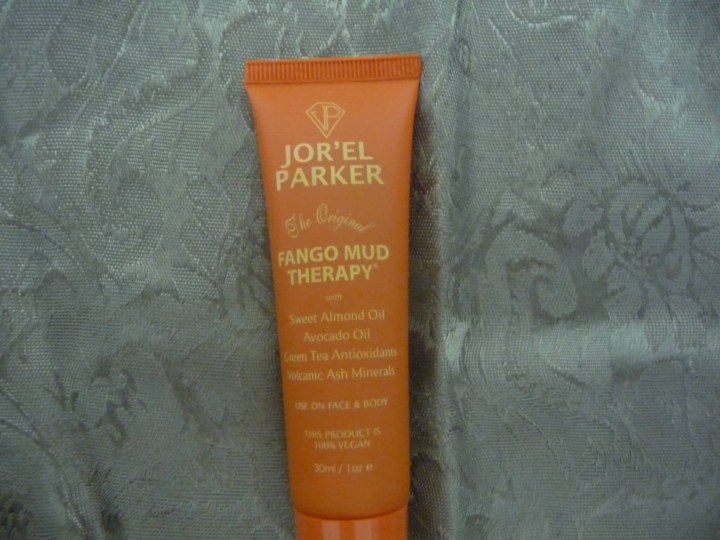 Last but not least is the Jor'el Parker Fango Mud Therapy ($10).  This a all natural face and body mud mask. It contains Sweet Almond Oil, Avocado oil, Green Tea Antioxidants, and Volcanic Ash minerals. It protects, moisturizes, rejuvenates, exfoliates and minimizes pores. It has a distinct smell that I haven't been able to put a name to. It is not a bad smell at all. You leave the mask on for 5 minutes and then wash off.  I did have to stretch my face a bit as the mask dried. Easy application and removal. My skin felt smooth and soft afterwards. The following pictures  may be too scary for young viewers. LOL!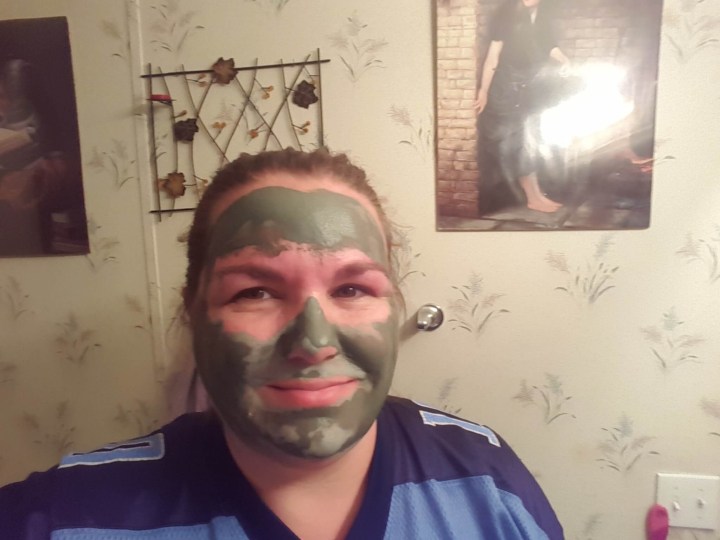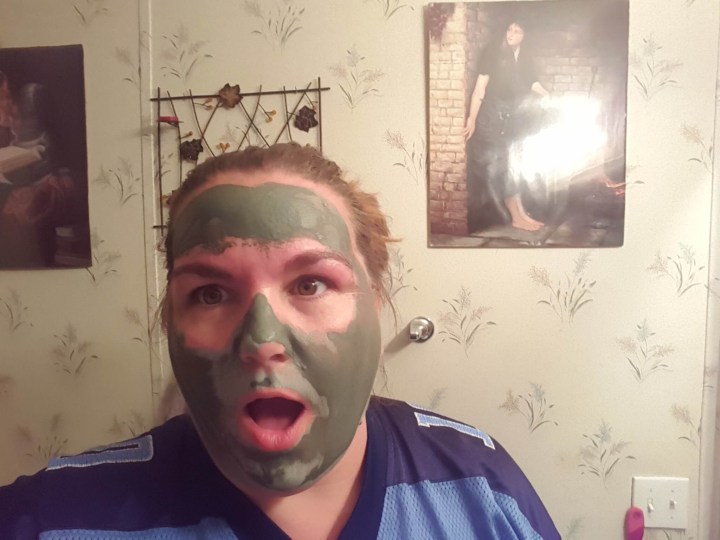 This bag had a retail value of $68.95, which is great for the price!
What do you think of Lip Monthly? Subscribe for a whole year and get 3 bags free with 3FREE or use coupon code LIPLOVER to get your first bag for $5.
Visit Lip Monthly to subscribe or find out more!
The Subscription
:
Lip Monthly
The Description
: Discover the best of Lip Glosses, Lip Sticks, Lip Balms, Lip Stains and much more.
The Price
: $12.95 per month