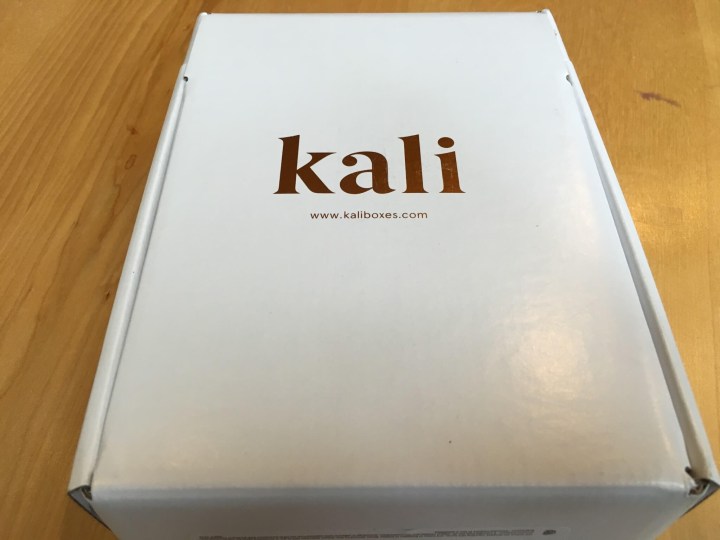 Kali is a monthly subscription box that sends 100% certified organic cotton tampons and feminine hygiene products to your home. Founded out of the dual concerns about what women are putting into their bodies and the impact that those products have on the environment, Kali provides women with ecoconscious tampons and hygiene products that take care of women and the environment at the same time. In addition, Kali donates $1 to Girl Up, the United Nations Foundation's Adolescent Girl Campaign, for every box purchased. That's something to really feel good about!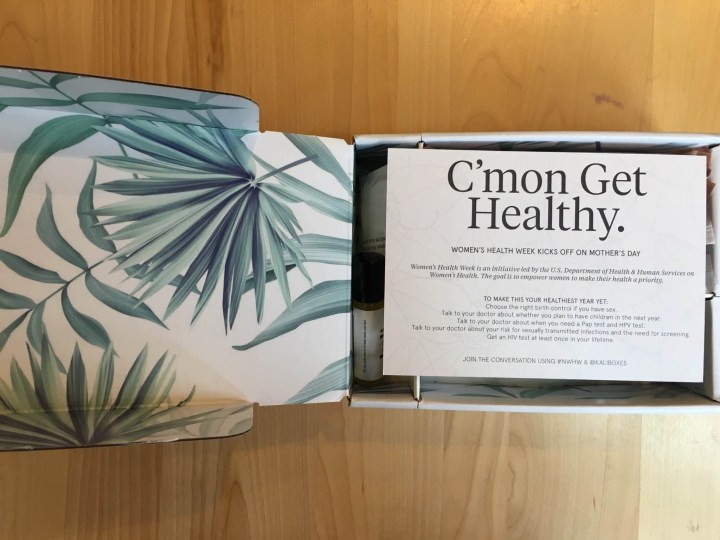 My tampons and hygiene products arrived in a beautiful box whose wonderful fern and plant illustrations reminded me of Audobon's Birds of America. This motif seems fitting for a box of organic cotton tampons and ecoconscious hygiene products.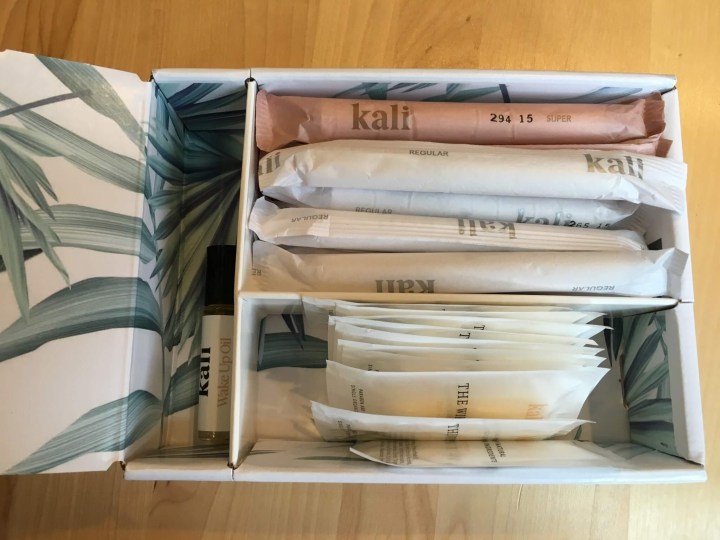 Everything arrived extremely well organized, separated by dividers. This box included an assortment of super and regular organic cotton tampons along with wipes and wake up oil.
The box arrived with an information card that contained both helpful suggestions relating to women's healthcare and information about initiatives supported by Girl Up.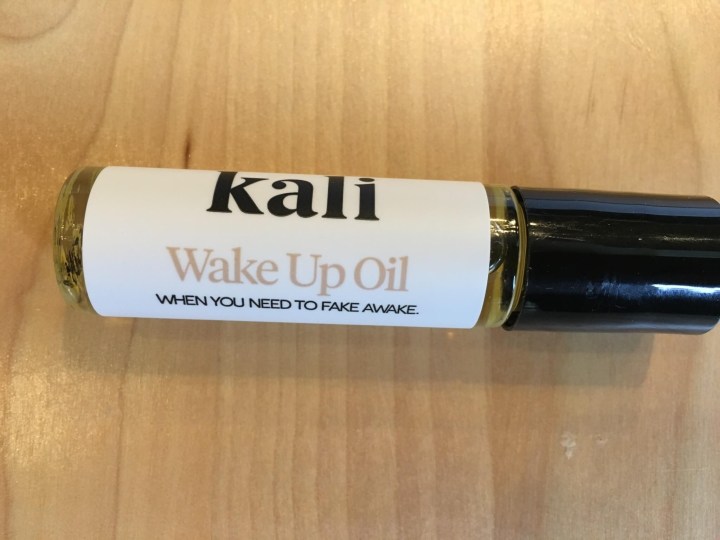 Kali Wake Up Oil: Although I had never heard of any product like this, I was intrigued. The bottle says to apply under your eyes and to your face, hands and feet. I feel pretty awake already, but I did like the feeling of rolling a pleasant smelling oil on my body with a rollerball. It's interesting–at first I would have described this as a citrusy scent with floral notes, but that soon gave way to a scent reminiscent of ligonberry jam, which I adore. I guess this has woken me up–I want to go make myself a PBJ with lingonberry jam now!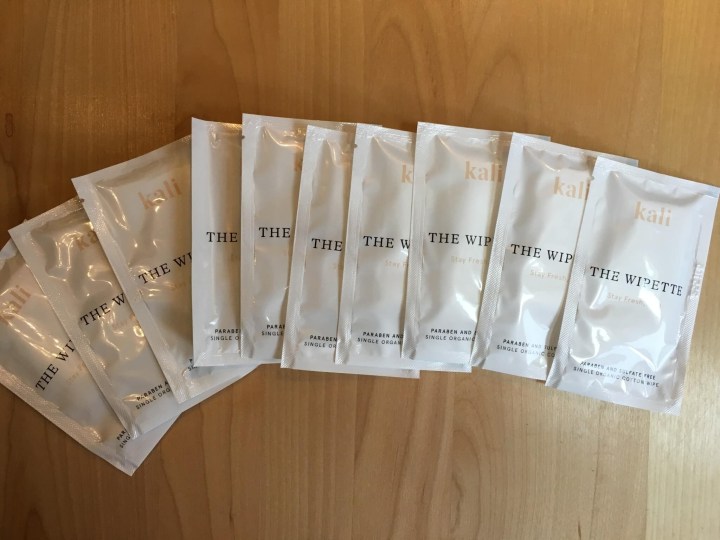 Kali The Wipette: I love these wipettes! I've never felt so clean and refreshed during my period as I do right now! They have a light, pleasant scent and work wonders for my mood. Few things compare to the feeling of cleanliness, and with these, it's easy! Just slip a few into your purse for around-the-clock freshness.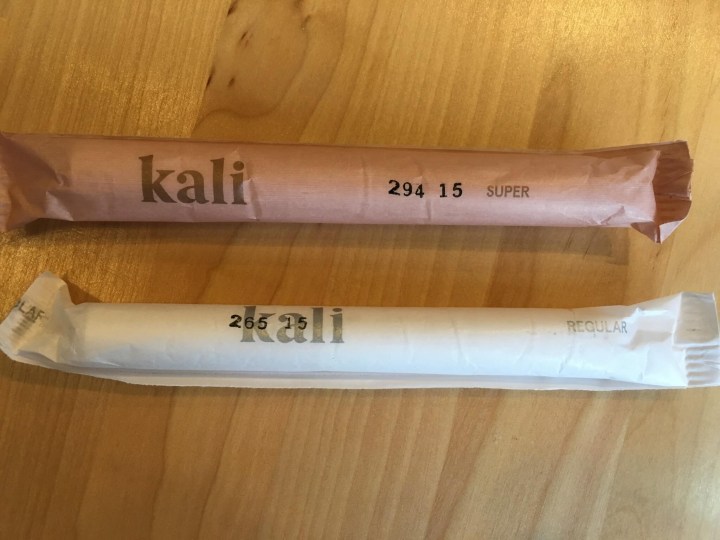 Kali Organic Tampons – Super & Regular: I appreciated how Kali color-codes their tampons according to absorbency.
I was excited that these tampons used a classic cardboard applicator. These applicators work great, so there's no unforseen messes. Once in, these were extremely comfortable and easily handled my flow. In short, I thought these were great!
I loved how Kali sends out only organic cotton tampons. Using them makes me feel like I'm making a sound choice for my own body as well as the environment. I also loved the hygiene products they sent out along with their tampons. My periods will never be the same again!
Have you switched to organic tampons? You can try Kali for $5 off with coupon code GOORGANIC.
Visit Kali to subscribe or find out more!
The Subscription
:
Kali
The Description
: Kali is a subscription box service delivering organic tampons and feminine essentials to your door every month. Each box contains 14 Organic Tampons, 10 Individually Wrapped Kali Wipes, and The Mist, an All Natural Aromatherapy Spray specially formulated to brighten your day.
The Price
: $25.00 per month