JR Tobacco the Largest Cigar Store in the World is providing and an awesome service for cigar lovers.  Each month, you'll receive five premium cigars for a very low price. Each cigar is handmade and the assortment of cigars available makes it a perfect gift idea.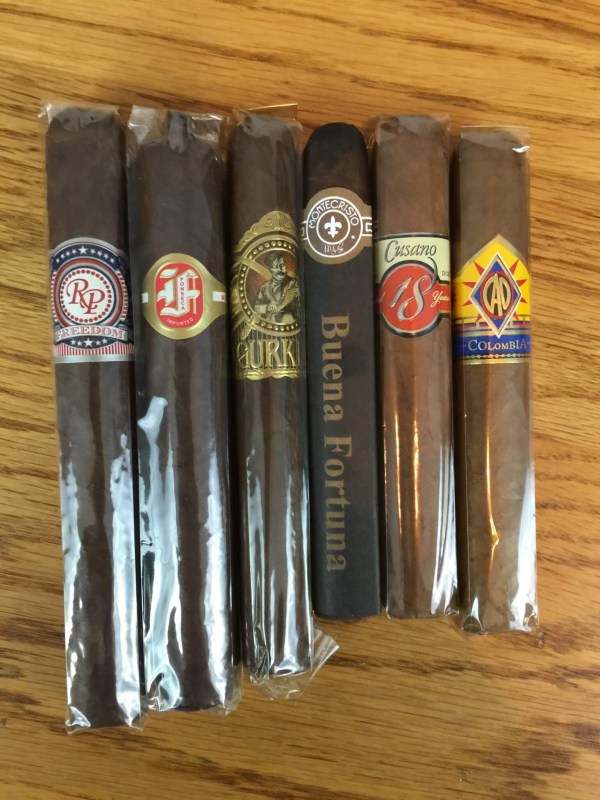 The quality of cigars included in this service is absolutely astounding.  I'm not even sure where to start as everything looks and smells incredible.  JR Plus Members will get 6 premium cigars each month, instead of 5, and that's what I was sent for review.
Rocky Patel Freedom Cigar.  This is a great namesake as Rocky Patel is known for anti-legislation for the cigar community.  Rocky Patel's cigars are great as they burn evenly and an excellent draw.  Retails individually for around $7.75 each.
Cusano 18 Corojo Dominicano is the follow up to the original Cusano 18.  This is a remarkable follow up and is an amazingly well crafted cigar.  The wrapper is thick and this cigar is full of flavor.  Retails individually for around $6.00.
CAO Colombia Cigar is a medium bodied cigar with great flavor.  The cigar is made from Cuban seed tobaccos grown on the Colombian coastline.  These cigars retail individually for around $6.25.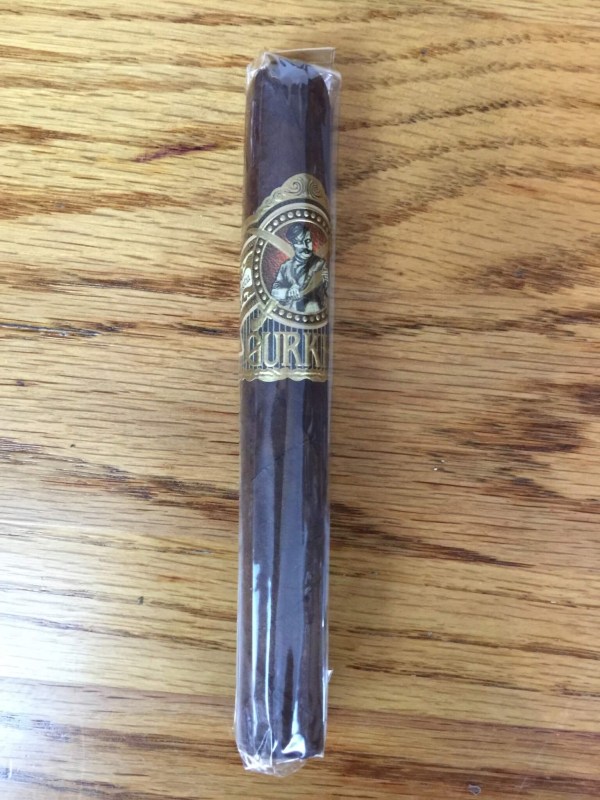 Gurkha Legend Cigar is the rarest from this brand.  There is an eight year aging process that goes with these cigars that are wrapped with a dark maduro Connecticut broadleaf wrapper.  These cigars have a slow burn and an incredible aroma.  These cigars retail individually for around $8.00.
Fonseca Cigar.  One of Cuba's oldest and most well known brands, Fonseca cigars from the Dominican Republic are hand rolled and are a fantastic value.  Retailing individually for around $5.50, it was awesome to receive this flavorful cigar within this service.  It's been a wonderful introduction.
Montecristo Buena Fortuna is a spectacular cigar.  This cigar is made from Nicaraguan, Cominican and Peruvian tobacco fillers.  It is square-pressed with a Habana 2000 wrapper.  The aroma will let it be known you have one of the world's finest cigars burning.  These cigars retail individually for around $7.15.
JR Tobacco is providing one of the best values for cigar enthusiasts.  This low monthly price is something that should be explored, especially if you want to smoke more of a variety of high quality cigars.
Visit JR Cigar of the Month Club to subscribe or find out more!
The Subscription
:
JR Cigar of the Month Club
The Description
: At JR Cigars Cigar of the Month you'll get a premium collection of 5 handmade cigars from some of the best brands in the world delivered to your doorstep each month. JR Plus Members will get 6 premium cigars each month, instead of 5, for the same low price of just $24.95
The Price
: $24.95 per month