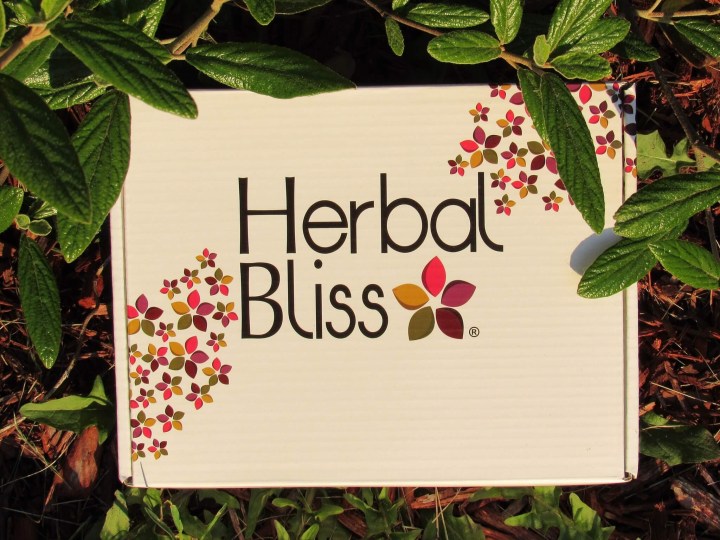 Herbal Bliss sends five amazing herbal products each month. The products cover five categories – Aromatherapy, Blissful Body, Culinary, Well Being and a Spotlight item. Herbal Bliss seeks out small batch producers that focus on the quality products.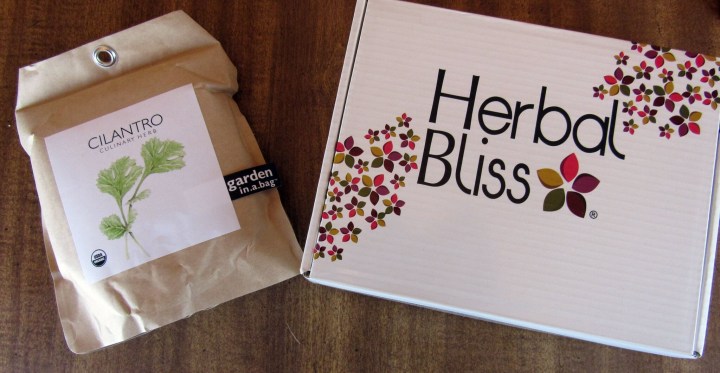 Herbal Bliss arrived in an USPS envelope. This time an item did not fit in the regular Herbal Bliss box.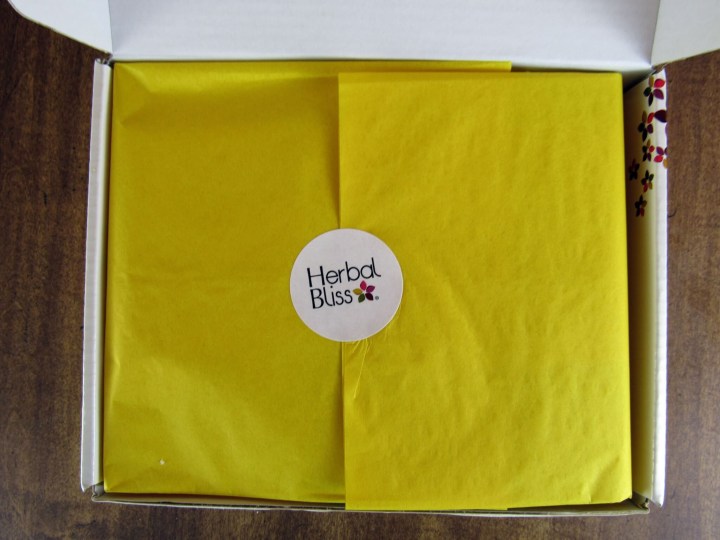 I'm always excited to see Herbal Bliss. I love herbs and look forward to seeing what new products are included in the box.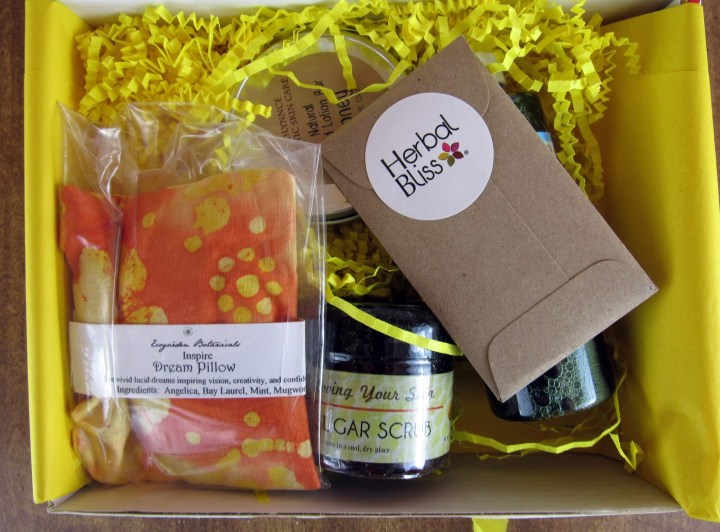 I am fascinated by the Dream Pillow! I can't wait to read about it.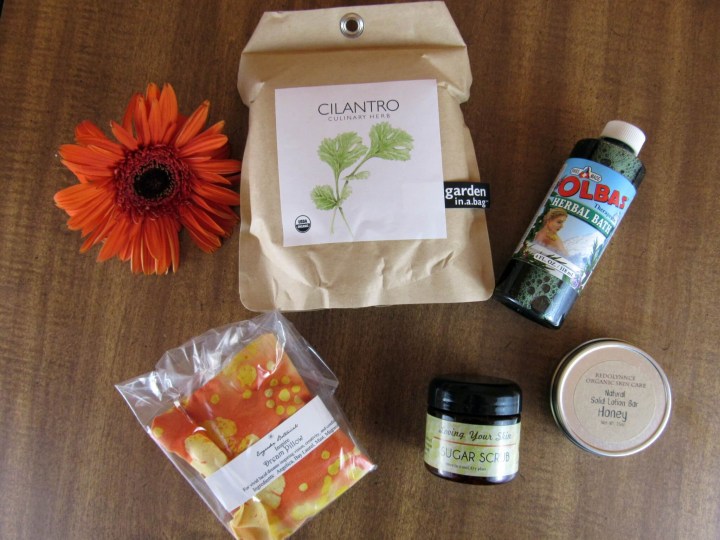 Here are the items in the Herbal Bliss May 2016 box. I am sensing a relaxation theme.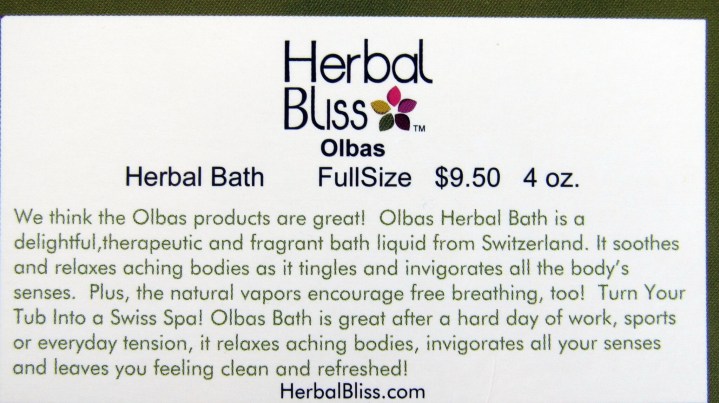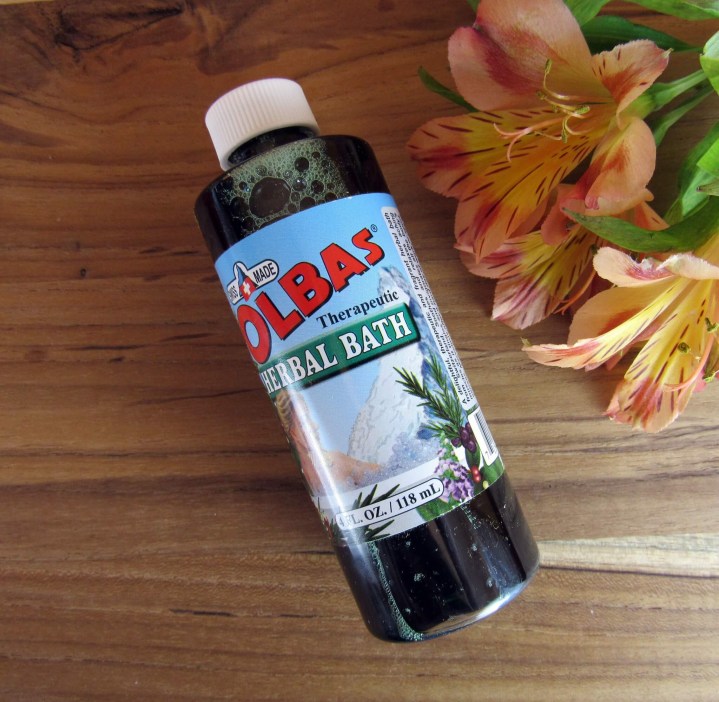 I want to take a relaxing herbal bath in the mountains! The Swiss-Made Olbas Herbal Bath (4 oz, $7.80) soothes, relaxes, tingles, and invigorates. It can be used in the hot tub, shower, bathtub, or foot bath to soothe tired muscles. You can even use it for household cleaning needs. It has a strong peppermint and eucalyptus scent. I used it the other morning as a soap in the shower. It woke me up and helped me with congestion from my allergies. It will now be my go-to on high pollination count days.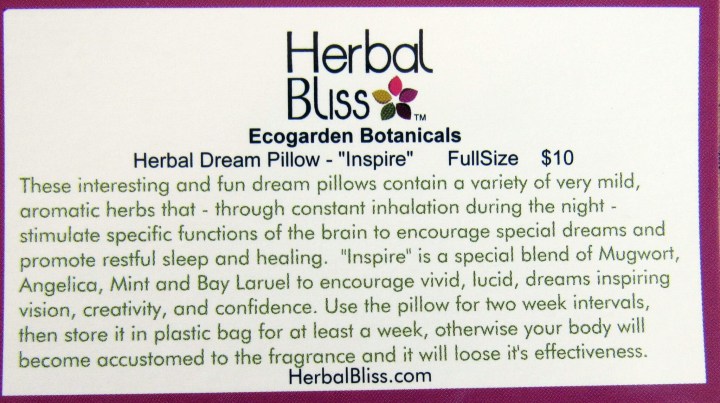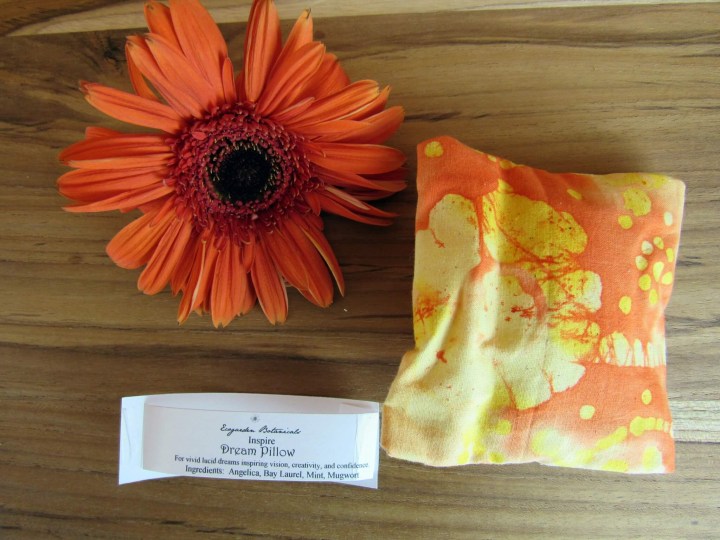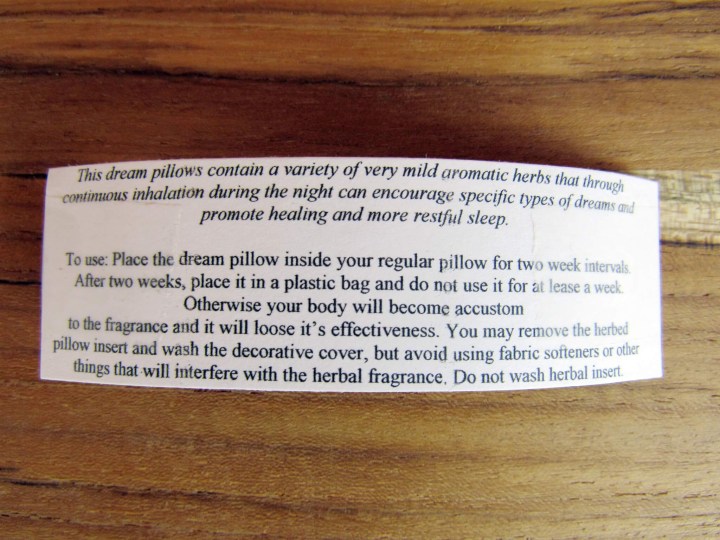 I would love to see Herbal Bliss provide product discounts. The Ecogarden Botanicals Herbal Dream Pillow "Inspire" ($10.00) is a fun herbal pillow that encourages vivid, lucid dreams. I would love to purchase my sister a dream pillow and journal ($17.00). I have the website marked for Christmas gifts. It has a light herbal scent. I've been using it since my box arrived and been having happy dreams.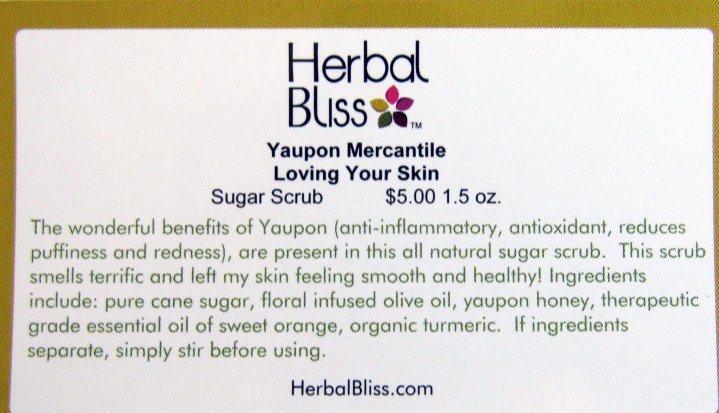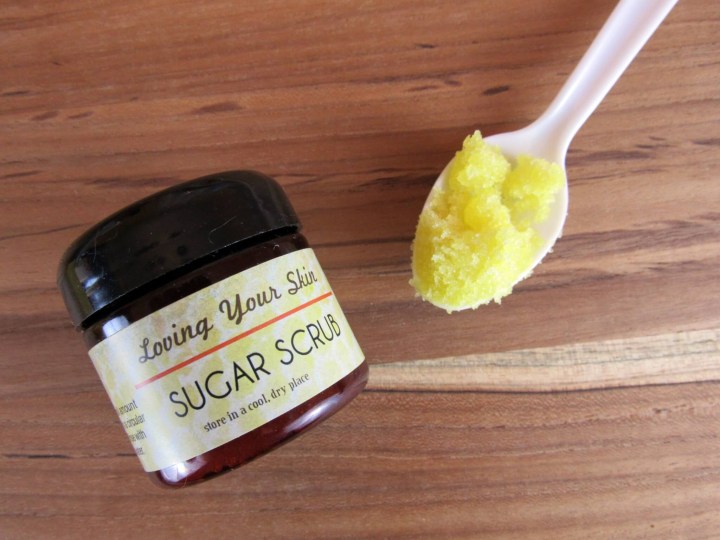 The Yaupon Mercantile Loving Your Skin Sugar Scrub (1.5 oz, $5.00) is an excellent example of one of the reasons why I love Herbal Bliss. This product is available in stores only in Texas! It contains Yaupon Honey which is from Yaupon Holly native to central Texas. The Loving Your Skin Sugar Scrub has an uplifting orange scent. I used it in the shower the other day and loved it. The honey gives it an extra moisturizing boost.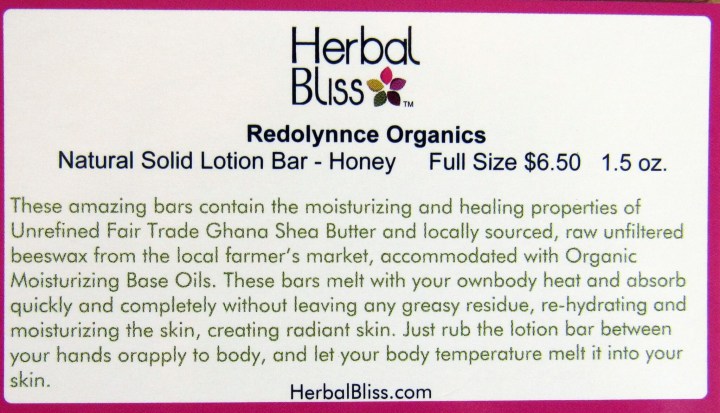 The Redolynnce Organic Skin Care Natural Solid Lotion Bar – Honey (1.5 oz, $6.50) has an amazing honey scent. It is made with unrefined Fair Trade Ghana Shea Butter and locally sourced beeswax. It comes in a tin. I love the lotion bar design. It was easy to use. The lotion melted easily into my skin and left it feeling smooth.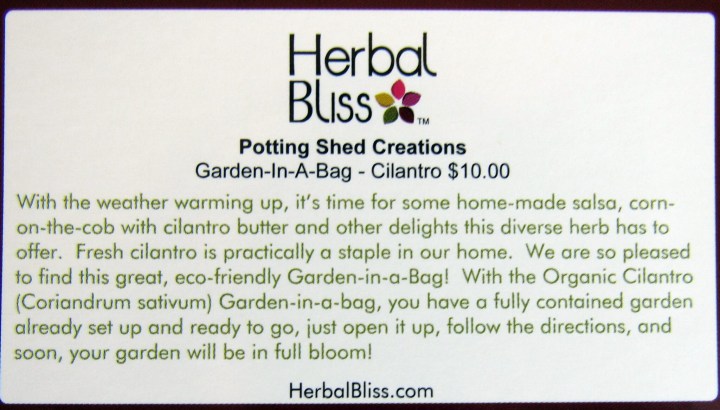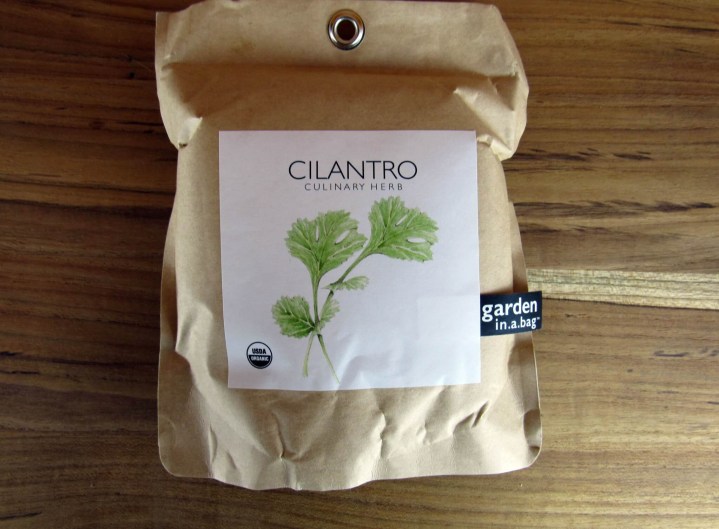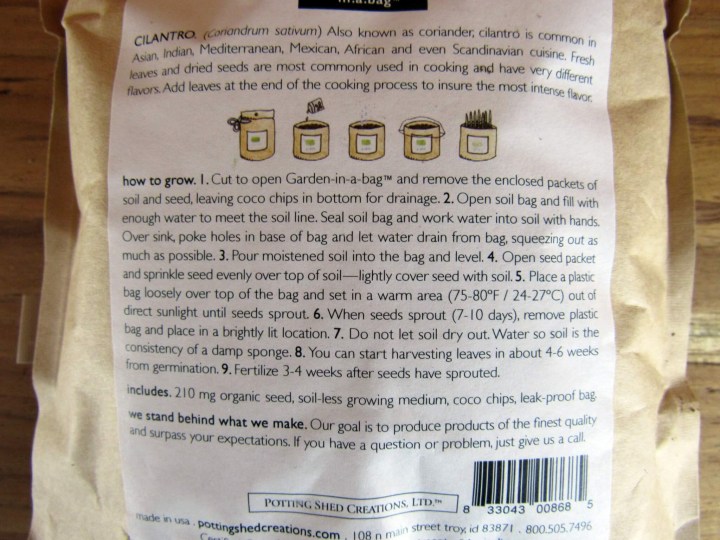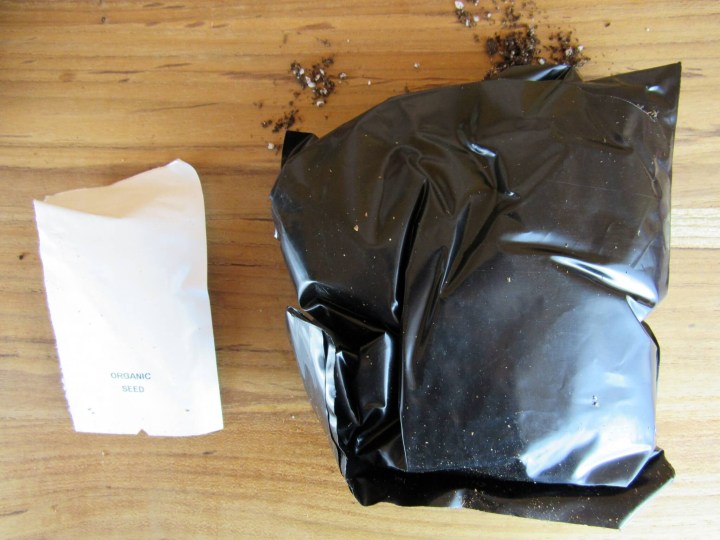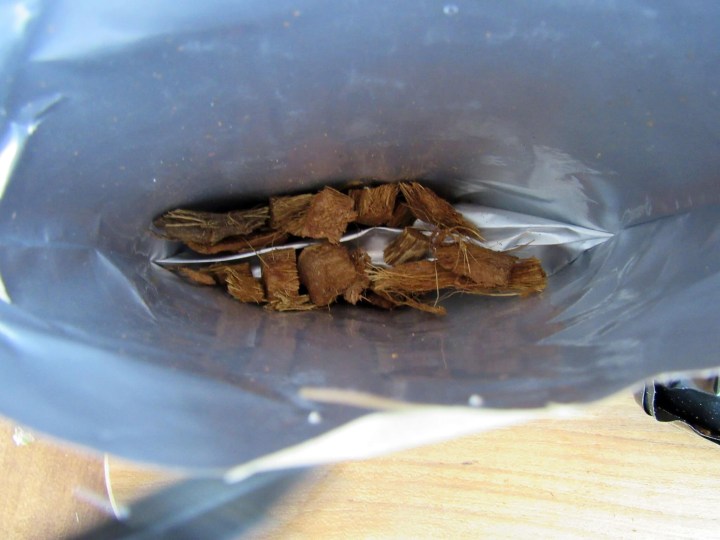 Time to grow cilantro! The Potting Shed Creations Garden-in-a-bag – Cilantro ($10.00) is a fun inclusion. It was easy to follow the directions although I did cut the bag open too low and inadvertently cut the soil bag opened at the same time. I found the instructions to be easy to follow.  The cilantro will be ready for harvest before I receive my next Herbal Bliss box!
I always enjoy my Herbal Bliss boxes. The May box has an amazing mix of unique items and everyday favorites!  I love how that there is an item readily available on Amazon, an item that is found only in stores, and everything in-between. My favorite item is the dream pillow. Everything will be used in this box. J, age 7, can't wait for the cilantro to start growing!  It's an excellent box for those interested in herbal products!
What do you think of the May Herbal Bliss box?  Let us know by sharing below!
Visit Herbal Bliss to subscribe or find out more!
The Subscription
:
Herbal Bliss
The Description
: Herbal Bliss exclusively curates assortment of high quality herbal delights. Each Herbal Bliss box includes five irresistible samples, including products to please your palate, improve your well-being, soothe your senses and bring bliss to your body.
The Price
: $25.00 per month