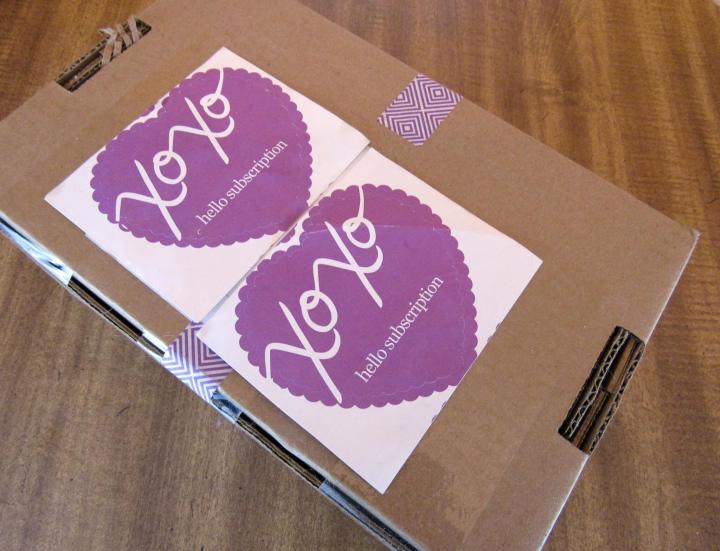 Heaven's Honey is a fairly new subscription box that features one artisan body care brand a month. The products will be all natural, chemical-free, and cruelty-free. 5-8 products will be showcased each month. As Heaven's Honey explains, " Examples of natural body care items that can be featured are body butters, soaps, lotion, face scrubs, face moisturizers, deodorant, toothpaste, body scrubs, face parfaits, eye creams or parfaits, body wash, bath bombs etc." All items will be chemical, toxin, phthalates, sulfate, pesticide, herbicide and gmo-free. Time to indulge in luxurious, natural body care products!
I love how the washi tape matches the Hello Subscription tags.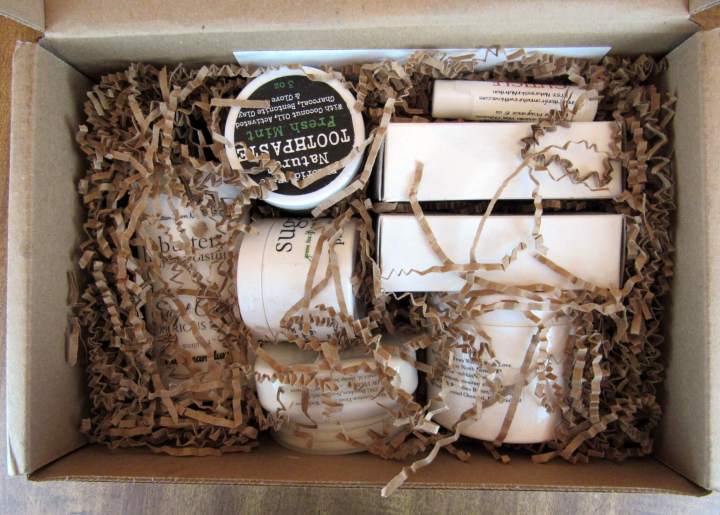 Everything arrived intact and was protected by squiggles.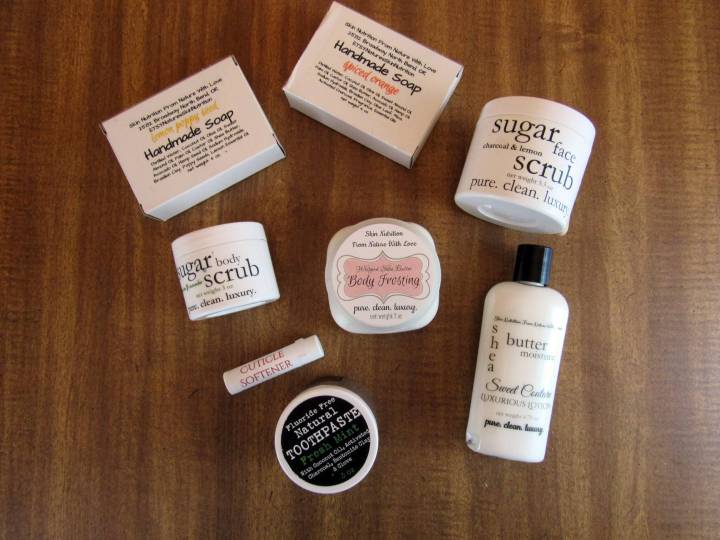 The featured product line for the April box is Skin Nutrition from Nature with Love. All items are created in small batches in Oregon. The owner is committed to providing quality products made with organic ingredients that help, not hurt the body. Nothing is outsourced during the process.
I had to start with the soaps first, of course! I love the package design. The flower cut outs are adorable.
The  Skin Nutrition From Nature With Love Lemon Poppy Seed Soap (4oz, appx $6.00) is a beautiful two-toned soap that offers exfoliation benefits.
I was unable to find the soap on the maker's website and selected the price closest to the type of soap that is in the subscription box.  I love the ingredient list and will be using this soap!
There's even an adorable lemon mini soap on top!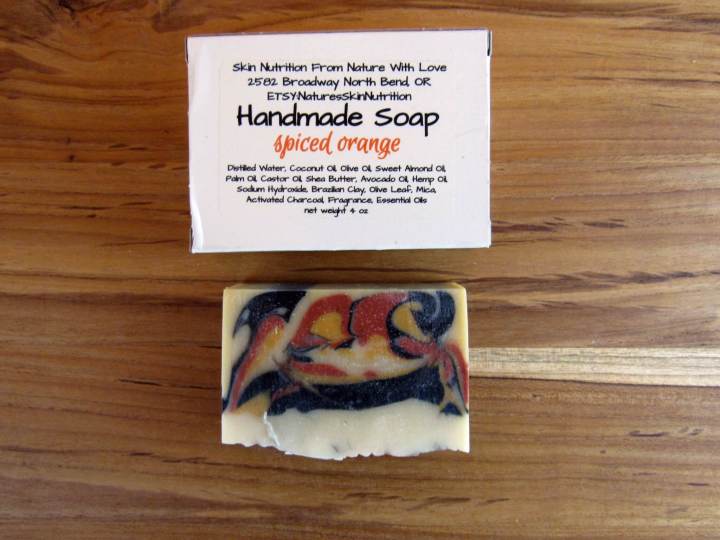 The Skin Nutrition From Nature With Love Spiced Orange Soap (4 oz, appx. $6.00) has a delightful warm spicy scent with a bit of citrus to it.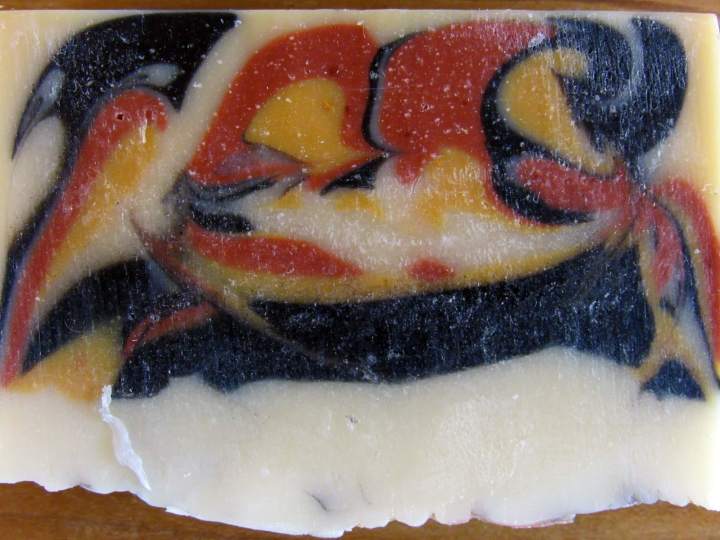 The colors are beautiful.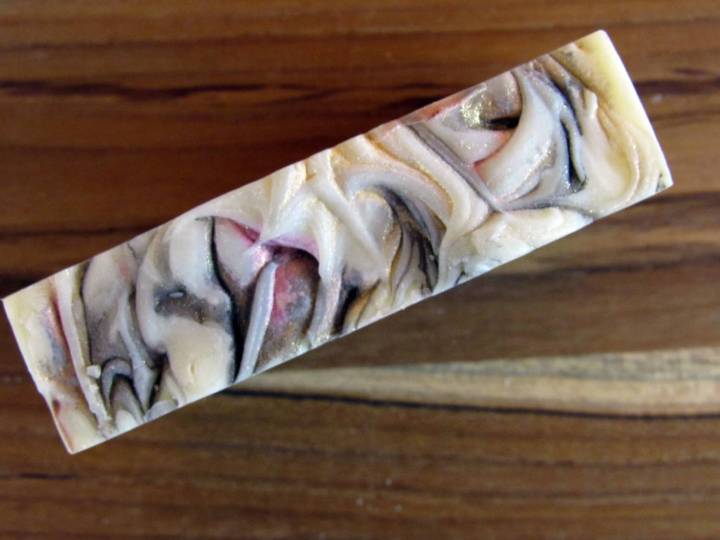 This is the work of someone who loves what they are doing. My 17 year old is ready to claim the soap for himself. He loves the scent.
The Skin Nutrition from Nature Whipped Shea Butter Body Frosting ( 2 oz, appx $7.50) has a pleasant apricot scent to it thanks to the apricot kernel oil. I based the price on per ounce pricing. I love whipped shea butter because it is light and fluffy. It also smells good enough to eat! The amount that I put on the spoon could easily cover my body three times over. A little goes a long way!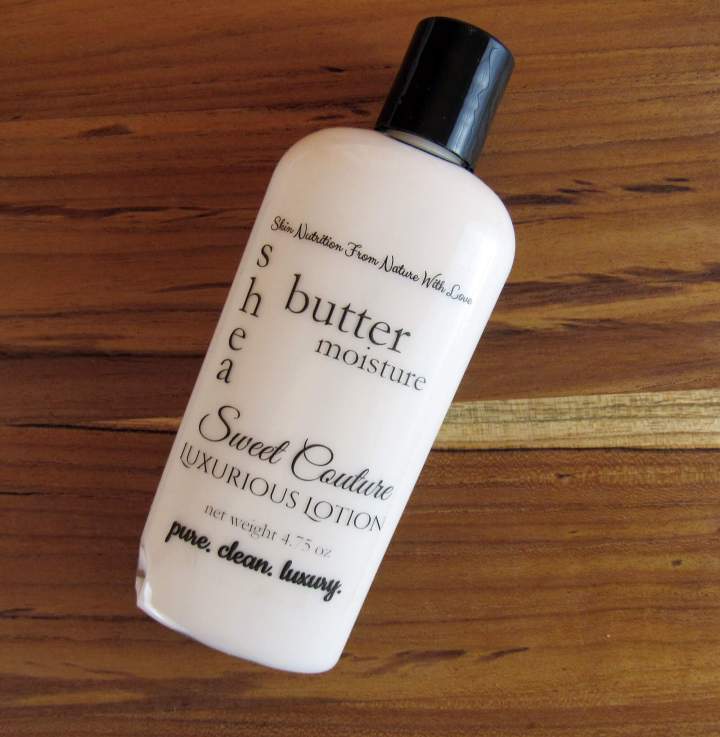 The Skin Nutrition From Nature With Love Shea Butter Sweet Couture Luxurious Lotion (4.75 oz, $10.00) has a scent that evoked traces of a childhood memory. I can't place the scent or recall the memory. The lotion rubs in easily into the skin.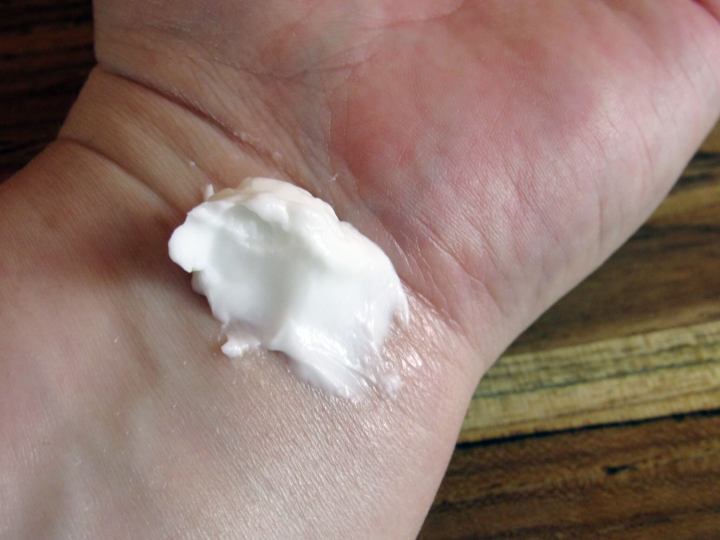 It's already melting into my skin in the photo. The amount I put on there was enough for my arms and legs. It felt luxurious!
The Skin Nutrition From Nature With Love Body Sugar Scrub – Green Tea and Cucumber (3 oz appx $6.50) is a thick scrub. The scrub is emulsified which is why it acts differently than a typical body scrub. I was surprised when I tried out the scrub how moisturizing it felt. My skin feels softer where I used it. It does require a wet washcloth to remove the scrub. The scent reminds me of a spa. A little bit goes a long ways. I based the price on per ounce pricing.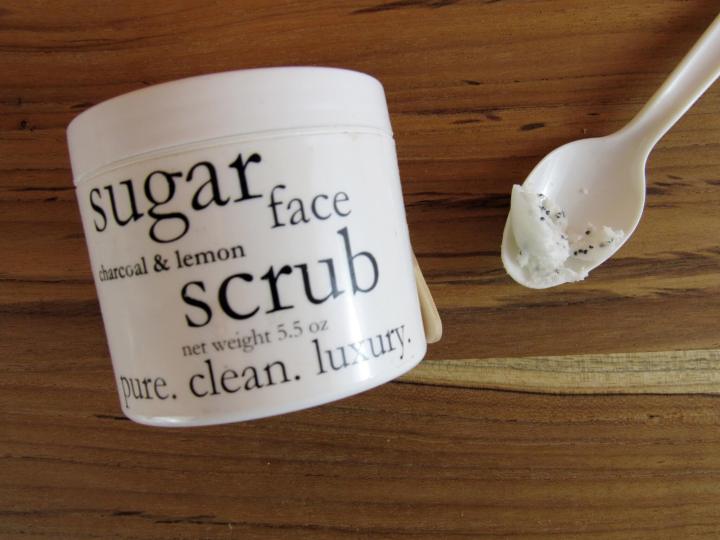 The Skin Nutrition From Nature with Love Charcoal & Lemon Face Sugar Scrub (5.5 oz, $12.00) has a great lemon scent. Charcoal is excellent for detoxifying the face while lemon helps clear up acne. Lemon can also be useful in clearing up rosacaea.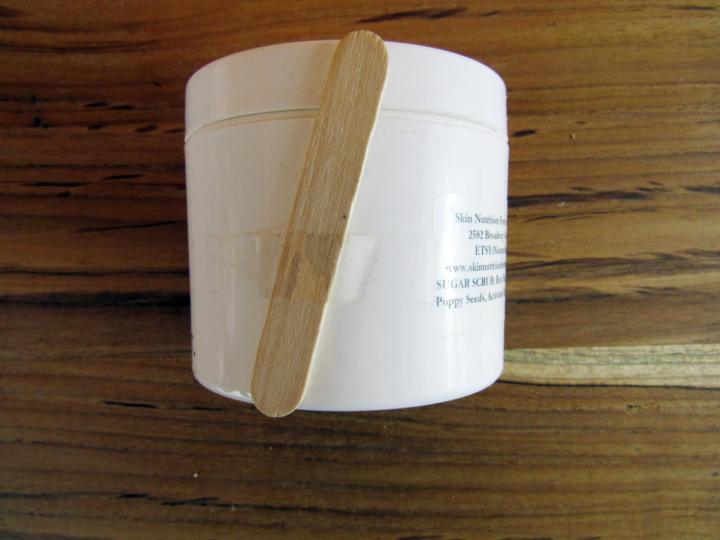 I have not tried the scrub on my face yet. I will later this week when it is less hectic. It is a gentle scrub that is moisturizing. I plan to gently rub it on for about a minute and remove with a wet warm face cloth. Maybe 30 seconds the first time to see how my face reacts to it. I will use it as a body scrub if it does not work out for my face.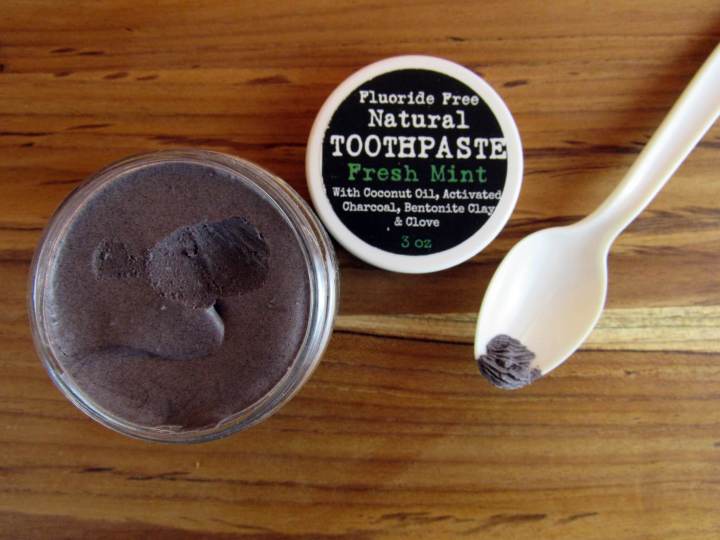 The Skin Nutrition From Nature With Love Fluoride Free Natural Toothpaste Fresh Mint (3 oz, appx $7.50) shows me that Heaven's Honey is serious about offering various body care products. I am familiar with this type of toothpaste and feel comfortable with it. Brush for about 2 minutes, spit, and rinse mouth with water. It has a wonderful clove and mint scent.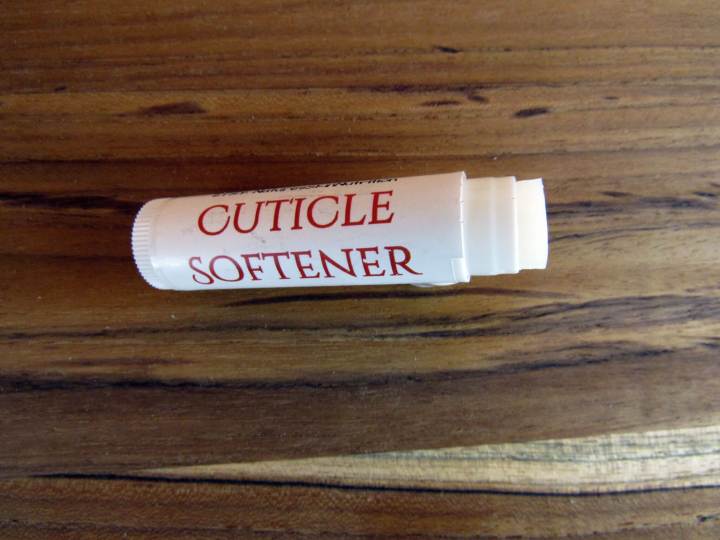 The Skin Nutrition From Nature With Love Cuticle Softener (.15 oz, appx $5.00) has a sweet scent and is easy to apply to cuticles. I based the price by comparing it to a similar product from a small handmade cosmetic company.
I am already familiar with this type of product and got a kick out of the warning. Best to store it away from the lip balm to be on the safe side!
A card was included to explain how to use the scrub and the toothpaste properly. I already wiped out the sink after using a different type of dental product, so it is no biggie for me to wipe the sink again. I am glad that they pointed out how to take care of your scrub properly.
I love the company that they selected for the April box.  It's a fantastic company that meets the qualifications that Heaven's Honey has set for their box! I have bookmarked the Skin Nutrition From Nature With Love website for future exploration. I do think a proper information card would have been helpful especially to those that may be newer to natural beauty. I also had to guess at the prices and came up with a value of $60.50 although Heaven's Honey valued it at $71.00. It's hard to place a value on someone's else work, so I used mainly a per ounce pricing which does not take into consideration of customization or packaging.
The value for me is in the usability of the products although I recognize that there is a monetary value that comes into play when selecting subscription boxes!  We already have spoilers for the May 2016 Heaven's Honey Box and they look super. Overall, the variety is great, the ingredients are excellent,  and the selection reflects upon Heaven's Honey mission of wanting to provide an array of natural body products!
What did you think of Heaven's Honey? Save 15% on your first box with coupon code HELLOSUBSCRIPTION.
Visit Heaven's Honey Box to subscribe or find out more!
The Subscription
:
Heaven's Honey Box
The Description
: Heaven's Honey is a luxury subscription service that delivers an enticing package of natural body care products. Discover a wide variety of Artisan companies who offer quality products and uncover the benefits these products provide.Every month subscribers receive 5-8 quality, full/value size natural body care products. 1-2 Artisan companies will be featured every month and will create a package that they feel our subscribers will love. All products will be toxin and chemical free the way your body prefers it.
The Price
: $49.95 per month