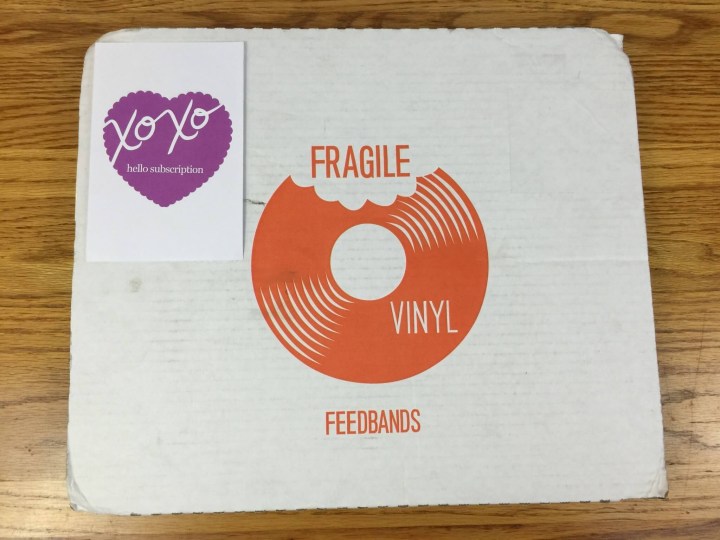 Feedbands delivers music to you every month in vinyl and digital download.  Your collection will grow with limited edition records you cannot get anywhere else.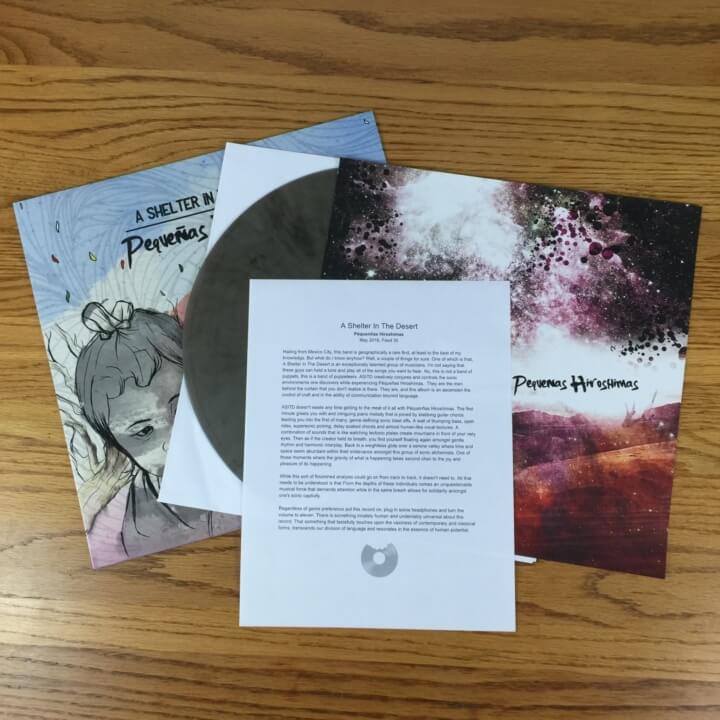 Music and more!  Learn about the artist and follow along with the lyrics while you listen to the songs.
A Shelter In the Desert is the featured band this month on Feedbands. The album art is definitely very artistic!
This is an easy listening album from this talented group from Mexico City.  You can play A Shelter In the Desert for multiple occasions.  This band makes great music for relaxing and decompressing from the day.
A Shelter In the Desert's album is named "Pequenas Hiroshimas."  This is part of a limited numbered release but you can listen to the tunes on Feedbands.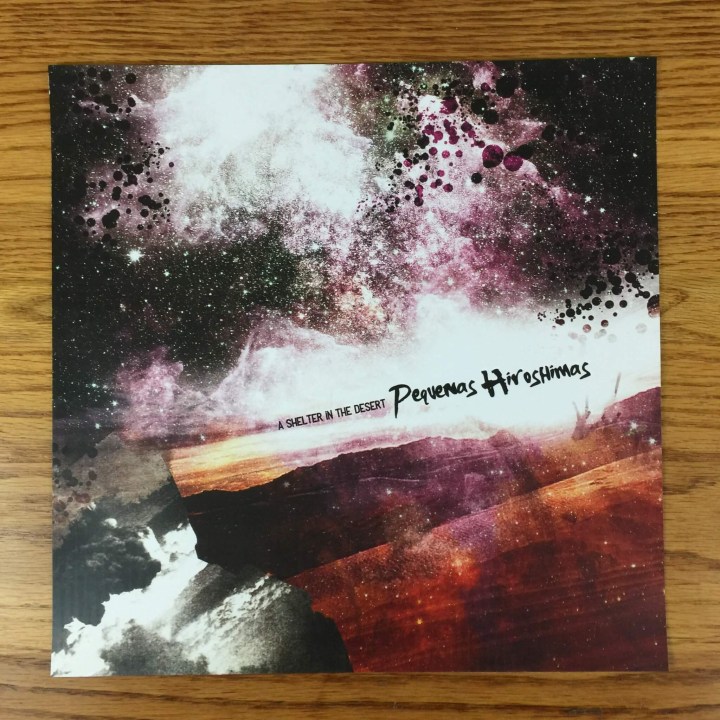 The album insert is a cool looking picture along with the band's name and the name of the album.
The record showed up, protected well with no warping.  Feedbands packages their music very well.  The coloring of the vinyl has some variations that look wonderful.  I felt like that was a great touch.  Who says that vinyl records are outdated?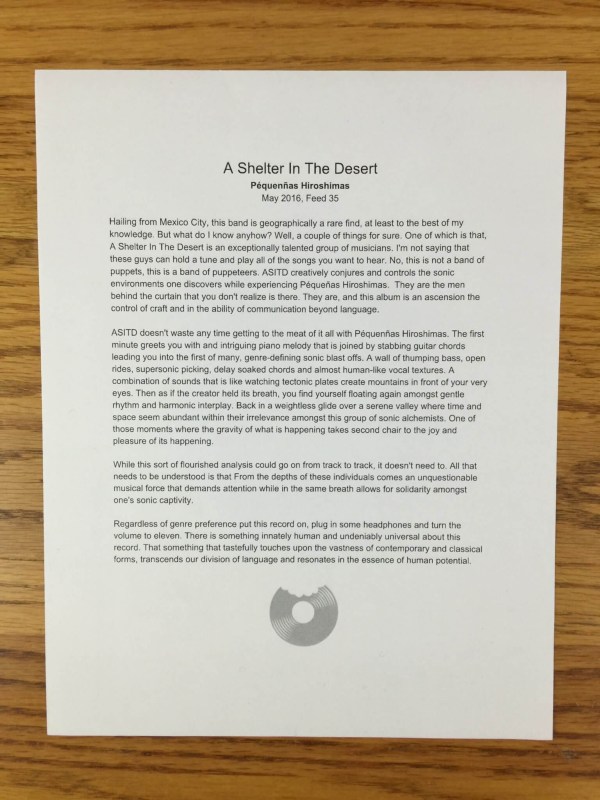 The curator's letter explains the sound of A Shelter In the Desert's album.
Hailing from Mexico City, this band is geographically a rare find, at least to the best of my knowledge. But what do I know anyhow? Well, a couple of things for sure. One of which is that, A Shelter In The Desertis an exceptionally talented group of musicians. I'm not saying that these guys can hold a tune and play all of the songs you want to hear. No, this is not a band of puppets, this is a band of puppeteers. ASITD creatively conjures and controls the sonic environment you find yourself in while listening to Péqueñas Hiroshimas. They are the men behind the curtain that you didn't realize is right in front of you. They are and this album is, an ascension in the ability of communication beyond language. From the depths of these individuals comes an unquestionable musical force that demands one's attention and forces your senses into submission. Put this record on, plug in some headphones or turn the volume to eleven and enjoy the ride.
Feedbands does a great job explaining the thought process behind choosing and curating their music.  Be a part of it as there truly are limited copies.
Feedbands is a fantastic service!  The vinyl arrives at your home in incredible condition and it's really great to get limited edition music. What did you think about Feedbands' selection this month?
Visit Feedbands to subscribe or find out more!
The Subscription
:
Feedbands
The Description
: Get a killer record delivered to your door each month. Crowdsourced subscription vinyl.
The Price
: $25.00 per month