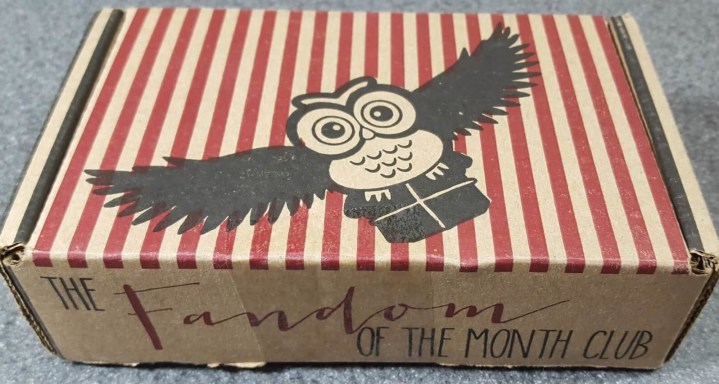 Fandom of the Month is a subscription that sends 3-4 fandom themed jewelry pieces each month. I love these boxes and the fun of getting some geeky jewelry to show my love without being too over the top with it.
Fandom of the month always has the greatest info card designs.  The front is always the theme of the box. This month the theme is Sherlock.
The back of the card has lots of links and information about the box.
Everything in the box this month.  The goodies come in little plastic bags inside the bigger bag.  I love the extra touch since there is nothing worse then getting jewelry in the mail and all the pieces are tangled up.
Headband – So its hard to tell in this picture but this is a headband.  I took a picture of it on below so you could see it a bit better.  I love it and it is really comfortable.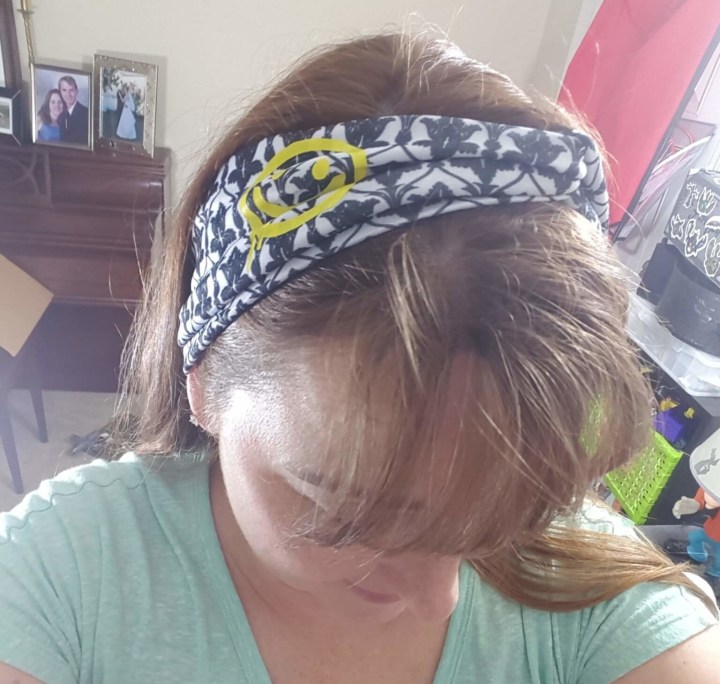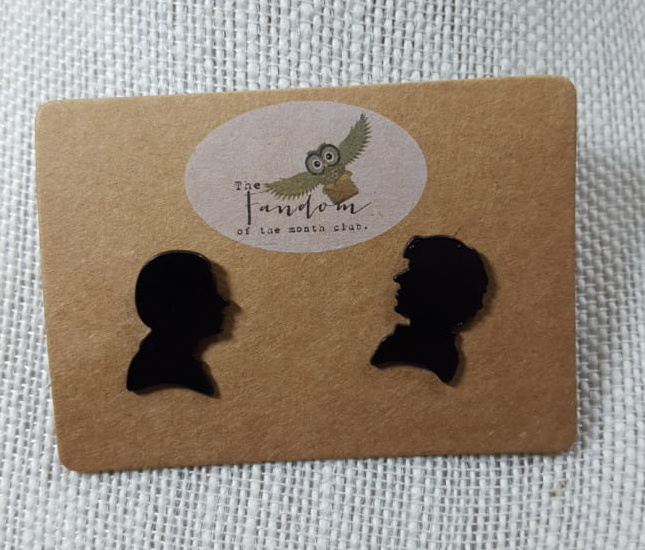 Silhouette earrings – I love silhouettes and these earrings are nicely cut and detailed.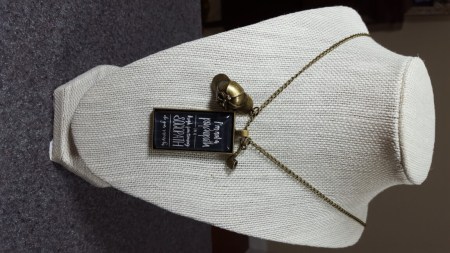 Necklace – I really love the necklaces that come in these boxes some months.  This one is really great and I love the charm aspect look of it.  It has a longer chain so it will hang nicely over my tops.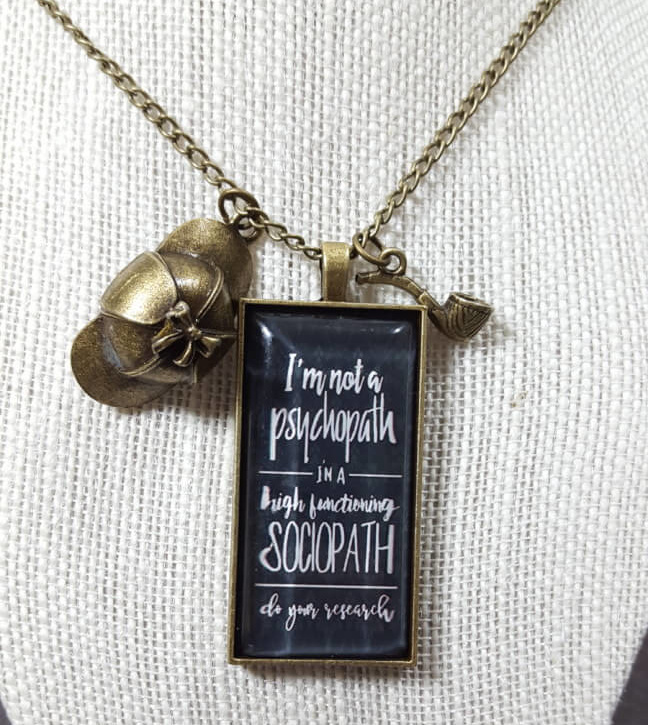 I love all the pieces of the charms.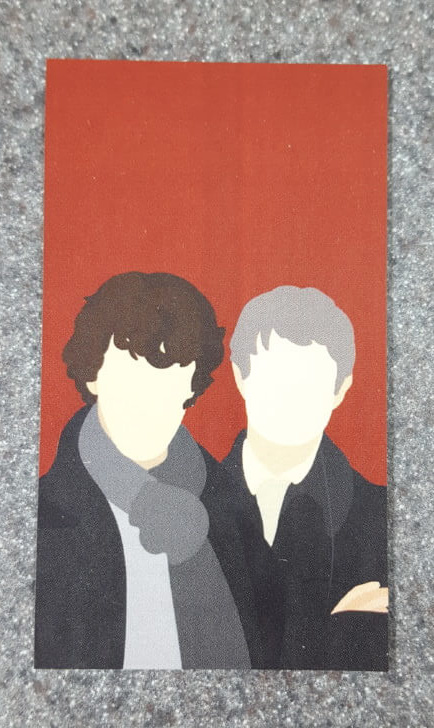 Magnet – Another great magnet this month.  We have these all on our fridge and my boys think they are great.  I'm getting ready to make some magnetic strips in my office so these may move over there but for now they live near the top of the fridge door so my boys don't walk off with them.
This was another great month and I'm loving my items I still have my headband on. I love seeing what they come up with and what fandom I can rep with the jewelry. Most of the jewelry is subtle enough I feel like I can wear it whenever I want and I won't be screaming about anything in particular.  I also love the quality of the items and that they are more etsy style products so I'm not wearing the same items as everyone else when I'm out.
Have you tried Fandom of the Month? Use coupon code NEWMEMBER to save $3 on your first box!
Visit Fandom of the Month to subscribe or find out more!
The Subscription
:
Fandom of the Month
The Description
: Enjoy receiving your high-quality Fandom inspired designs each month, at your doorstep. Receive handpicked jewelry valued over $30.
The Price
: $16.75 per month. Shipping to Canada is $4.25 extra.