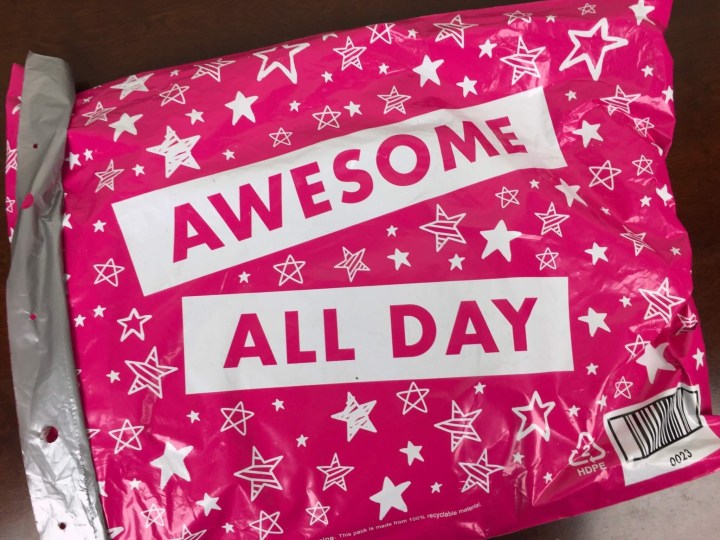 FabKids is a monthly kids clothing subscription. With FabKids you'll get a showroom or boutique of outfits curated for your kid, making it easy to select great items without rooting through all the racks. Pick one or skip by the 5th (you'll get charged unless you skip).
My kids love picking out a new outfit every month, and they are always among some of their favorites. When you sign up for FabKids you will be invited to join and get your first outfit for $15!  Just use this link to sign up!


This packing sheet shows the outfits that my kids picked for this month.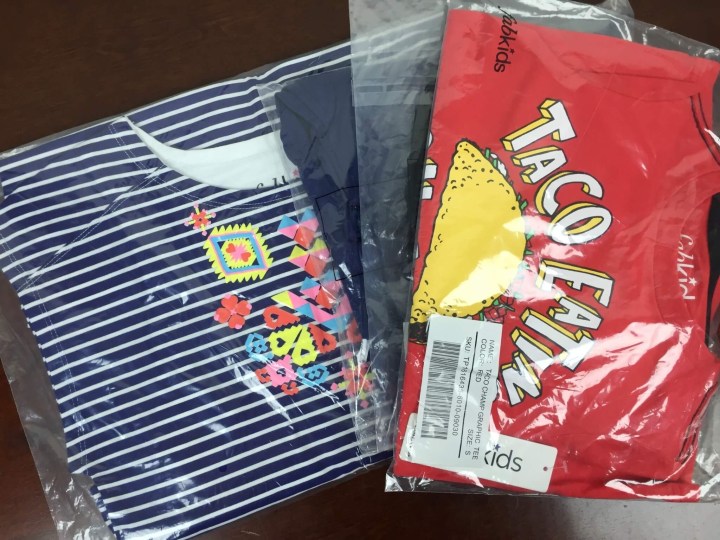 The items come all wrapped in plastic.
Everything in our May 2016 FabKids Box!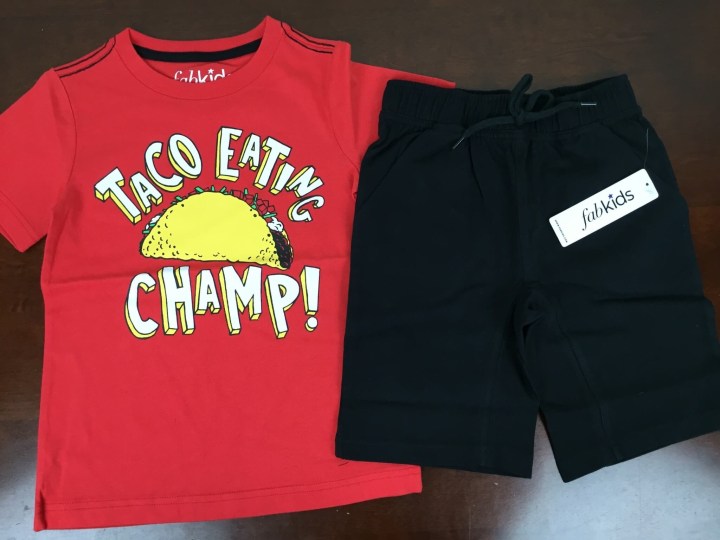 Taco Champ Graphic Tee: As soon as I saw this tee we had to grab it for our son. He loves tacos! We love the logo-free cute graphic shirts in this subscription.
Black Pull On Short: My husband noted that our child was also (finally) outgrowing some of his clothes, so I selected a shorts outfit for him.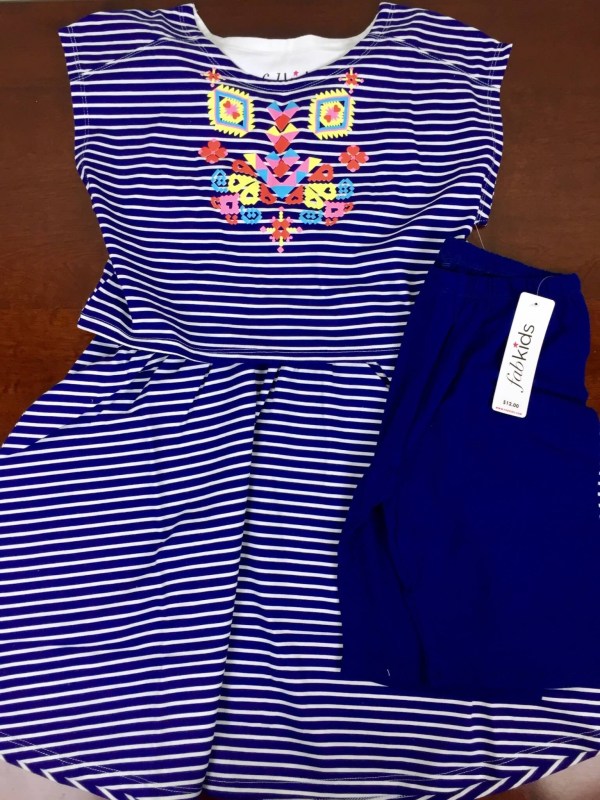 Faux Embroidered Popover Dress: When I saw that this dress came with shorts it was an easy buy, although I don't think that the shorts are necessary with the dress, which is super cute – I love the graphic and stripes combo.
Fab Playground Short: I got these in the same size as the dress, and they turned out a little big on my daughter. She's not picky about it (and neither am I) so they got work the day after receipt.
The day we received the clothes I got my kids to stop yapping by promising they could wear their new clothes the next day! This is a photo from a mid-day doctor's wellness visit. They happen to both be wearing FabKids shoes, which they love (superman and glitter, respectively). These were easy and fun outfits, and a nice way to freshen up their wardrobes.
Have you tried FabKids? What did you think of this month's outfits?
Visit Fabkids to subscribe or find out more. You'll get your first outfit half off when you sign up (or less, right now it's $9.95!).
The Subscription
:
FabKids
The Description
: FabKids is a monthly subscription box of kids clothes You can select one of the outfits or skip it entirely. Free shipping & free returns. The clothing is exclusively produced for FabKids (some designed by Christina Applegate).
The Price
: $30 per month
The Coupon
: Get your first outfit for $15! Just
use this link to sign up!